Good for
people.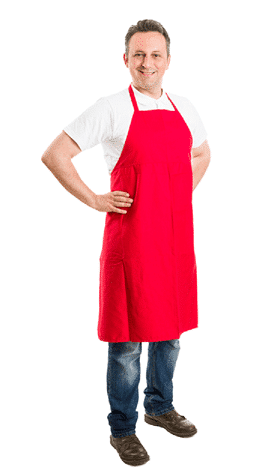 Turn on Engagement™
Solve your internal brand/communications, HR, training, recruitment, and culture challenges with hubEngage.
Improve customer service and sales through better satisfaction, advocacy and productivity.
Great for
you.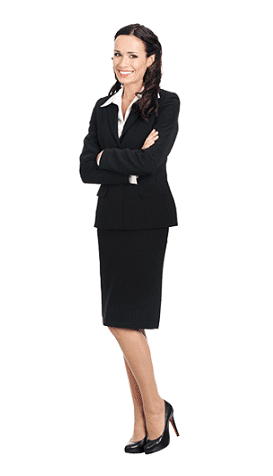 Become an Engagement Technologist
Using our simple, easy to use dashboard, trigger common tactics such as messages and surveys as well as interactive ones like gamification, augmented reality scanning, streaming video, sharing and more employee engagement benefits.
hubEngage starts the dialogue and fosters two-way communication, with knowledge sharing and feedback mechanisms that spark fresh ideas from your people for tomorrow's products and services, as part of your employee engagement strategy.
Reward and recognize your talent inside the app, answering the question of "what's in it for me?" In doing so, you will recruit and retain new brand ambassadors who will share experiences on their own social channels, at the office and the weekend BBQ, increasing your employer brand.
Three steps to brand advocacy
We advise our customers to take a three-step strategy to achieving employee engagement. Each strategic step includes the corresponding hubEngage tactics for execution.

The result?

You'll reach them better and faster than before via their mobile devices using our content specific tools like audience segmentation, geolocation relevancy, and in-app behavioral feedback.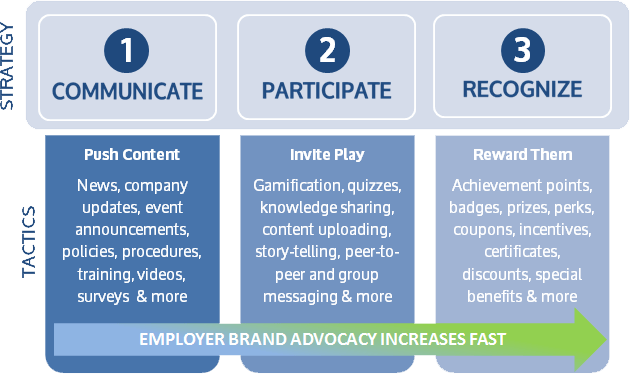 hubEngage lets employers…
With a hubEngage powered app employees can…
Learn about new services and featured products
Access corporate discounts, coupons and loyalty programs
Receive push notifications for important company updates
Find locations with wayfinding maps (buildings, campuses, offices)
Interact with other employees via gamification leaderboard (badges, points)
Play while they learn with quizzes, surveys, "knowledge" sessions
Share experiences and rewards on social channels
Participate in out-of office interactions and incentives
Watch streaming videos and leadership messaging
Receive relevant content via proximity triggers using beacons and geofencing
Much, much more!
Employee engagement benefits use case