The competitive landscape for finding, recruiting, and retaining outstanding talent has intensified in the past couple of years, and there are several reasons for this.
For one thing, candidate pools are more mobile and globalized, yet certain demographic trends are at odds with employer needs. In the United States and Europe, there are fewer post-baby-boom workers to replace boomers who are retiring. Fortunately, Asia, Central, and South America, and the Middle East are increasingly providing talent across a variety of industries, but this alone does not solve the problem.
Everyone knows that keeping a business thriving requires hiring outstanding talent and cultivating strong relationships with these employees so that they want to stay. To this end, HR departments are more open than ever to employee engagement ideas that may have seemed unorthodox in simpler times.
The workforce of today is vastly different than the workforce of 20 or 30 years ago. Not only are people more willing to relocate, but they are also well aware of options like telecommuting and using technology to work for companies they like without necessarily having to uproot their families. Here are some employee engagement trends to watch for in 2018.
More Emphasis on Employee Experience
Older workers sometimes accuse Millennials of not having the work ethic their elders did, but things are definitely not that simple. A lot of Millennials came of age at a time when their parents lost jobs and watched retirement accounts dwindle after years of unquestioning company loyalty. Consequently, this made many of them ask why they should bother approaching their careers in the same way.
Fortunately, companies are listening, and they are gaining a better understanding of how the employee experience shapes careers and career decisions. Every HR professional is aware of how expensive it is to replace workers, and they rightly conclude that if improving the employee experience improves employee retention, then it is a worthwhile investment.
Employee engagement ideas range from flexible work hours to novel choices in fringe benefits to employee engagement apps that help employees feel connected to their workplace and to the goals they and the company pursue together. Recognizing the importance of employee experience is not "coddling" employees. It is, in fact, a wise investment in them. Employees who feel connected, feel valued, and feel like an integral part of something greater than themselves are employees who are less likely to jump ship if a new opportunity presents itself.
Understanding of the Need for Personal Skills Development
For the most part, people want to excel at their jobs, and they want to feel accomplished and important to the future of their employer. Therefore, employees want to have the training and skills development opportunities necessary to accomplish that. How is an employee to feel if, at their annual performance review, they are told their skills are lacking, yet they were not advised earlier or given any instruction as to how to improve?
It is not just technical job skills that are at issue here, either. In addition to knowing how to run the equipment, set up conference calls, or diagnose IT issues, they want to know how to manage subordinates, how to communicate with those higher up the ladder, and how to develop the professional "soft skills" (like communication skills) that can make a big difference in how they are perceived and how ably they can perform.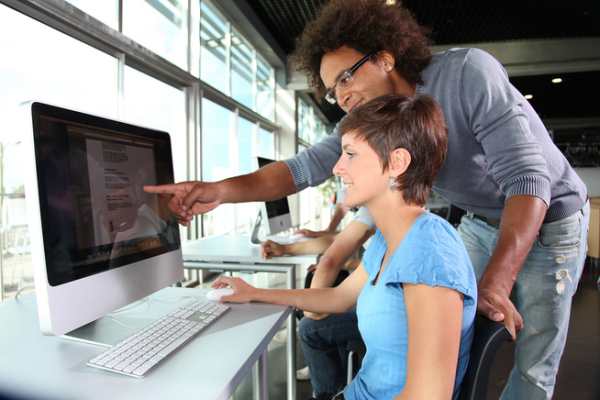 Once again, employers are turning to innovative solutions to address employee needs for skills development. Employee engagement apps have proven to be a terrific channel for delivering training, evaluating training effectiveness, and encouraging employees to continually improve their skills. Some types of training lend themselves to delivery by employee app better than others, but you might be surprised at the range of skills training modules with which companies have used employee apps for delivery. Employees are thirsty for knowledge and skills improvement, and more companies are responding by delivering training through apps.
Ongoing Feedback to Replace the Annual Performance Review
Speaking of the annual performance review, it is being replaced by more frequent, low-key feedback in many companies. Annual performance reviews have many drawbacks. They are cumbersome to deliver, they can be costly, and they do not result in the kinds of improvements that managers want. Plus, they can be tremendously stressful for employees.
One of the most popular employee engagement ideas in recent years is revamping the performance review concept so that it is more cost-effective, and more importantly, so it prompts positive employee response and renewed employee commitment to excellence. Some companies do this through multiple, brief coaching sessions within a calendar year, while others interact with employees informally, delivering constructive feedback on an ongoing basis.
Feedback is exceptionally important to Millennials, and employee engagement apps are increasingly being used as tools that keep managers and subordinates in closer contact without the upheaval that once resulted from scheduled yearly performance reviews.
Providing Employees with the Tools and Tech They Need
Rare is the industry that has not been disrupted by technology. People are ready and willing to adopt technology when they see that it can make work easier or more efficient. Consequently, companies in every industry have begun to understand how ensuring that employees have the technology and the tools they need to be efficient and productive is an investment with a positive ROI.
This is not to say that every company must adopt every new gadget and app that comes along. New technology tends to sift itself out over time, eventually demonstrating what is lasting and what is fleeting.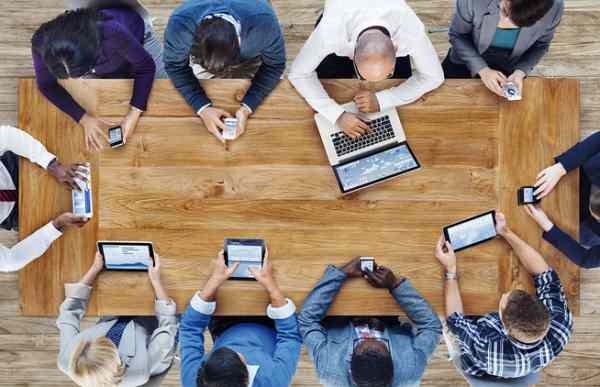 One of the more powerful employee engagement ideas, one that is proving its worth over and over, is equipping employees with apps that streamline formerly cumbersome tasks like requesting paid time off, selecting benefits, and making routine HR changes, like name changes after marriage or divorce. Such tech tools benefit both the employees using them and the HR people processing them, through time savings and reduction in errors.
Greater Understanding of Work-Life Balance
Again, you can thank the Millennial generation for reminding everyone of the value of a good work-life balance. In fact, companies hope to see this pay off down the road, with fewer cases of employee burnout. Having a strong work ethic does not have to clash as unequivocally with family and personal goals as it once did, and one reason for this is technology.
Telecommuting, whether on a full-time or part-time basis, has been shown to positively affect productivity. Moreover, it reduces commuting traffic and cuts down on individuals' (and their employers') environmental footprint. More than two-thirds of managers responding to one survey said that remote working actually boosts creativity.
Do not believe that remote work is only a phenomenon embraced by younger workers. It can be a terrific way to keep older workers in the workforce as well. The myth of the older worker who is incompetent with technology is just that: a myth.
Putting employee engagement ideas into practice is a powerful way for companies to show that they respect the balance that employees must strike between healthy home life and a thriving career. Employee apps for routine tasks like timekeeping, HR functions, and employee notifications demonstrate that companies understand the value of employee time. Further, employee apps can keep remote workers in the loop and engaged like their office-bound peers.
Emphasis on Positive Corporate Culture
Every company has a culture, whether they deliberately strive to have one or not. In fact, companies that do not make the effort to shape company culture put themselves at the mercy of the most vocal and persistent of their employees to create a "culture," and that is generally not a good thing.
Positive company culture comes from engaged employees who understand the company mission, vision, and goals, and who feel included as a part of the journey to those missions, visions, and goals.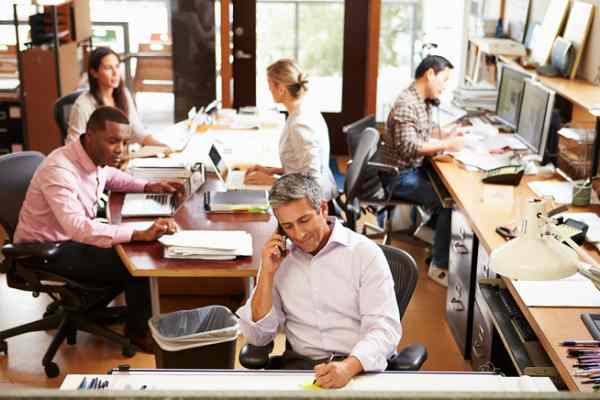 Corporate culture is not necessarily about having pool tables in the breakrooms, on-site masseuses, and casual Fridays. Though employees should feel valued by the settings in which they are placed and the conditions under which they work, they need more to believe that they matter and that they are not pawns in company politics to which they are not privy.
Again, the employee engagement app can be a powerful tool for shaping and building a positive corporate culture. In addition to delivering important announcements, providing training, and allowing employees efficient ways to take care of the administrative burden of employment, employee apps can (and should) inject some fun and light-heartedness into their day. Do not be afraid to highlight the employee who made it onto Jeopardy, or to post a cute "Employee Pet of the Week" photo. People need to feel human, even while they are fully engaged in their work.
Internal Career Mobility Programs
Part of being engaged at work is knowing what opportunities exist within the company. It is better that employees learn about their options through official channels rather than through the office grapevine. One of the more powerful emerging employee engagement ideas is the development of career mobility programs for employees, where they can work with supervisors and stay factually informed about internal opportunities that could keep them from seeking opportunities elsewhere.
Implementing an internal career mobility program may require explanation to your management staff, to let them know that the goal is not to take their star team members away at the first opportunity. Rather, it is a way to allow employees to envision for themselves where they want to go in their career with your company. It is far more positive and conducive to a strong corporate culture than allowing news of internal opportunities to spread via the rumor mill.
New Data Analysis Techniques to Understand the Employee Experience
Finally, another important trend you can expect to see in 2018 is the use of newer and larger sources of data that provide insight into the employee experience. It can come from any number of places, including intra-company collaboration systems, employee apps, surveys, and more. Companies want to know in what ways they are doing right by employees and where they could stand to improve. These factors can be a strong influence on employee engagement and employee retention, both of which are costly when they are deficient.
Employee engagement ideas abound, and not all are right for all companies. The concept of employee engagement certainly should be important to every company, because it is one of the keys to having a workforce that keeps the company thriving and helps take it to the next level of excellence.
You may have noticed that most of these employee engagement ideas can be addressed through the right employee app. Leveraging apps for employee engagement is a step that many companies took in 2017, and many more are expected to do so in 2018. Solutions like hubEngage put the power of the custom employee app into your hands, without your having to hire an app developer.
HubEngage is the fully customizable employee app platform that lets you engage your employees in the exact ways you prefer. Not only can you easily customize your employee engagement app with your branding features, but you can also use the app to deliver training, conduct surveys, solicit feedback, send instant notifications, and allow for instant messaging on the job.
Furthermore, with hubEngage, data is collected automatically, allowing you to take advantage of amazing analytics that tells you both the big picture of employee engagement and the granular details, like how many people answered a survey and how many people opened push notifications. Best of all, you can try the HubEngage app for free and discover for yourself how 2018 can be your year for implementing the employee engagement ideas that will make it your best, most productive year yet.
Download The Ultimate Guide to Planning Your Employee Experience Platform
To truly empower employees and optimize productivity, you need more than a communications tool. This guide frames the employee experience platform planning process and how to create the work environment your organization needs.