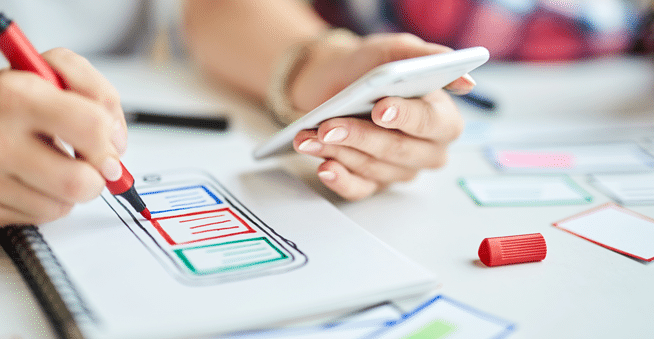 Customizable employee apps made easy
Creating your own customizable employee apps is easier than ever now. In an effort to create employee app platforms, many companies have deployed generic app platforms, that are not specifically designed for employee communications, but more so for promoting any product or service. These may be internal corporate apps or even external facing customer based app platforms. But today, there are specific customizable employee apps that have been designed specifically for employee communications and can be designed from the user experience point of view, incorporating brand identity standards with elements such as logos, colors, fonts etc.
Imagine being able to quickly design your own customizable employee apps, design the look and feel with customized screens, menus, buttons, and much more on the fly? Furthermore, once you've designed your app, imagine being able to deploy all sorts of proven bench-marked best in class tactics into your new shiny app such as multi format feedback surveys, news, multi-media, streaming videos, gamification, quizzes, trivia, rewards and recognition, points, badges, instant messaging, storytelling and so much more?
Software-as-a-service (SaaS) platforms allow administrators to improve on the user experience by having the ability to customize and change the look and feel of the customizable employee apps on the fly through a back-end dashboard, which makes it even more powerful. For example, a retail retailer may want to change the look and feel of their employee facing app so that they reflect the selling season, theme and corporate initiative that they are trying to drive. After all, your holiday sales communication strategy may look much different than your back-to-school strategy. Your customizable employee apps should reflect that change.
Using a what-you-see-is-what-you-get (WYSIWYG) tool to design and preview what your app looks like before you deploy, helps you to fine-tune the user experience. Customization and corporate branding is very important in order to distinguish yourself from your competitors, while also to creating a unique, lasting, memorable employee brand experience. This all happens via an intuitive admin dashboard that not only serves as your CMS, but also gives you deep analytics, measurement and reporting tools.
Internal communications content managers have to use tools that not only solve their communication challenges, but also allow them to create unique experiences, achieving this with as little management as possible. Therefore using SaaS tools that let them design and create customizable employee apps is critical to success. You want to pick customizable employee apps that require as little management as possible to get set up, deploy, and manage in the long run.
Want to see a platform that creates customizable employee apps for companies of all shapes and sizes? Check out hubEngage.com and see how you can easily design and deploy your own set of customizable employee apps for any internal employee communications purpose in a very short amount of time, for a very low cost. Download a sample iOS or Android customizable employee app trial demo, so you can kick the tires around on your own by checking out features and seeing just how powerful this tool can be for your internal communications efforts.