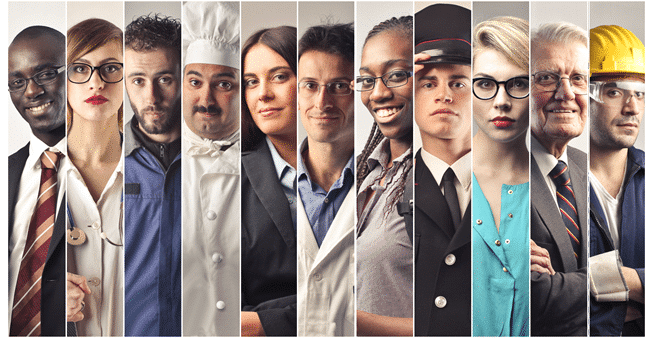 Employee app segmentation tools
As employee apps become more and more popular and easier than ever to deploy, segmentation tools inside of these employee app platforms becomes very important, in order to ensure success of internal communications content. In this blog piece will quickly cover the benefits of employee app segmentation and also how to deploy this effective tactic inside of an employee app platform.
Being able to effectively communicate to different groups inside of your organization, no matter how big or small, how diverse and geographically located it is, is essential to getting employees engaged and onboard with your company's mission vision values and culture. Many companies are developing robust, feature driven employee apps in order to meet the need of effective employee communications. But the key to delivering on relevancy, which is what gets people to actually engage in the first place, is to have a tool that lets you communicate through employee app segmentation.
Employee app segmentation gives you the ability to allow administrators access to a back-end dashboard where they can create their tactics and push them through features such as news, surveys, streaming video, messaging, quizzes, surveys, rewards and recognition and a lot more, while specifically targeting certain groups of individuals inside of an organization. You can target by roles, responsibilities, rank, locations and departments. This way you do not have a one-size-fits-all approach to the content that you're pushing through your employee app platform.
By using employee app segmentation you can create a unique user experience for every single person inside of your organization. The content becomes extremely relevant and customized to the unique user and they are much more likely to engage. In fact companies that deploy employee app segmentation, have a much higher engagement level than companies that just push the same content, in a blanket style "one size fits all" approach to everyone inside of their organization. The logic is quite simple, it just comes down to: is it relevant for me?
The proof of engagement and satisfaction of the employee app experience comes from deep reporting inside of your employee app. Employee app segmentation tools  should have the ability to show metrics such as knowledge scoring, employee net promoter scoring (eNPS), engagement, interaction, campaign effectiveness and a lot more through a robust back-end dashboard. You should be able to get the big picture really quickly in an analytics panel and also the ability to deep dive and download custom reports based on what particular metric you are trying to measure and get insights out of. Only if your employee app segmentation tool has the ability to provide this type of reporting, will your employee app platform program be successful. Measurement is key; you have to be able to show employee return on investment (eROI). (Your CFO will demand to see this next year!)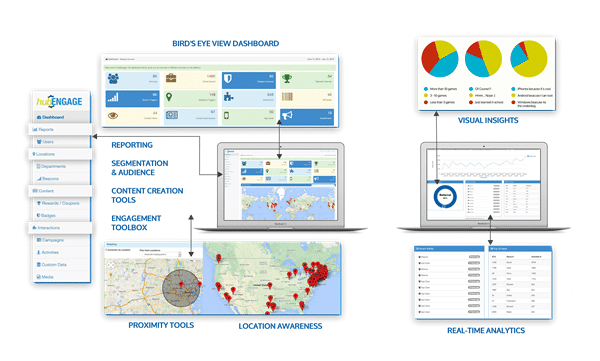 Would you like to see just how powerful and effective employee app segmentation can be for your organization? Check out hubEngage.com where you can get all sorts of information such as best practices, examples, deployment videos, and more best-in-class tactics and strategy to create effective employee segmentation apps for your organization.
Start a free trial and see how content is segmented easily and effectively inside of the user experience, while being deployed and reported back to the administrator in real time. Employee app segmentation is a very powerful feature that should be in every employee app platform program.