Engineered to engage employees
Intelligent employee apps
Don't just create a static, one-way, one-size-fits-all push content app.

Build a smarter app that intuitively learns each user's behavior and provides thoughtful insights to understand them better, so that you can serve them better.

By leveraging our CoIL Engagement™ Framework, you can:
Easily create powerful, useful apps for your workforce, packed with all the engagement tactics you need to create engagement fast
Use deep analytics and insights to help understand your workforce better, allowing you to keep your finger on the pulse of the people
Churn data in our personalization engine and automatically deliver relevancy to each employee's satisfaction, leading to an outstanding workforce
HR, internal communications and even marketing departments create tactics every day in order to get people engaged. Letters, emails, surveys, posters, videos, training modules, announcements, speeches, and gamification are all part of an employee engagement strategy.

Most companies typically use one-way distribution channels to get all this content out. Channels such as emails, intranets, events/meetings, speeches, and even print. It's hard to know if the messages make impact, hitting that engagement sweet spot. Not to mention, managing all those channels is cost and time consuming.

Ask yourself, are your current communications and distribution channels:
Delivering content in a convenient and shareable way that creates social buzz easily?
Providing individual relevancy to what people are doing right now and where their exact location?
Personalizing content for each employee based on who they are and what they specifically do?
Providing instant feedback and analytics on content and the pulse of your culture?
Rewarding enough to providing intrinsic motivation—meaning does it make people want to learn, versus have to learn with incentives and recognition?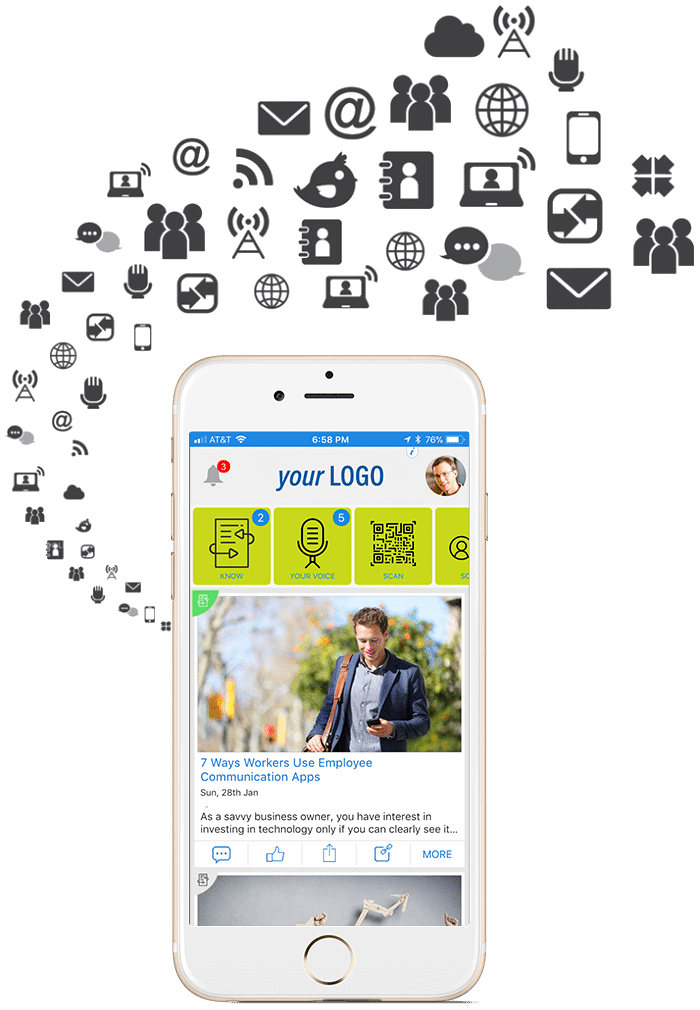 Mobile engagement technology
hubEngage's platform was created by a blend of technology and employee engagement experts. Our team has designed, built and maintained gamified white-labeled web and mobile platforms inside major corporations. What we found was that they can cost a lot of money to build and a lot of manpower to manage. That's why our unique, proprietary tool set is specifically designed, tested and proven to increase engagement while being extremely cost effective as a SAAS solution.