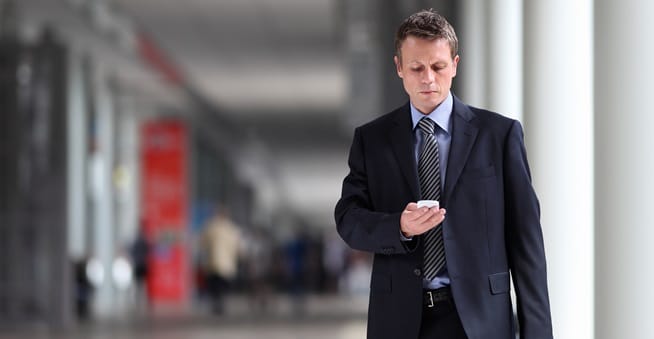 Every employee action can have an app reaction
Employee mobile apps are a great way to measure and react to an employee action. Right now, too many employee communication tools such as intranets, internal social networks, emails and newsletters simply push content. They don't do anything else beyond that to measure and react to your employee's behaviors. They might push content such as policies, services, product information, promotions, benefits programs, recognition and other one-way tactics. But they don't measure any in-app behavior in a way that lets internal communications and HR analyze the data and re-target their employee automatically with triggered content in future interactions. In another words, these static, blanket, one-size-fits-all approached to employee communications are met with zero meaningful, relevant analysis and re-targeting of content based on behaviors, location and most importantly, segmentation by role or department.
It has to be a push-pull scenario in which your employees tell you exactly who they are, what they like and dislike and how you can get their attention in the future. You can do this by using a continuous integrated loop framework. It's a simple set up:
Engage: First, you must engage your audience with what matters to them. If you've got some  content to seed, even better—hit them with relevancy off the bat segmented on their roles. Get started with some catchy engagement tactics like gamification, quizzes, surveys, the ever popular "what am I?" etc. Use in app-exclusive technology such as augmented reality to really make it interactive.
Trigger: Timing is everything. So trigger the right  communication content through tactics at the right time, based on in-app user behaviors and employ proximity technology so that you get to them when it counts.
Analyze: Remember that engagement does not stop at tactics. You want employee actions to have automatic app reactions, right? Well, now it's time to take the big data and crunch it inside advanced marketing algorithms that can further personalize the experience in the future. Deep, meaningful employee app analytics is key here!
Re-Target: This is the Holy Grail for all communicators. Having the ability to know your employee with the insights and analytics so you can hit them again with what matters to them the most, creates increased employee satisfaction and brand advocacy. Automatic re-targeting makes your app continuously grow smarter and become increasingly stickier by pushing hyper-relevancy to the app.
Here's a great example of this works in a real-life scenario currently deployed in an employee app by one of our major enterprise media clients. This particular company is headquartered in a major metropolitan US city. Every day, thousands of its employees arrive to work off public transport, in through the main entrance and rise an escalator up to a mezzanine lobby level. This is where their employee app kicks in with an instant push notification of an employee pulse survey on their mobile device. The employee has nothing else to do but ride the long escalator so they immediately saw a huge spike in engagement and participation. Best part is that the employees get rewarded with a free cup of coffee in the cafe in the lobby to start their day once they submitted the survey back! The employee action of entering a workplace had an app reaction of delivering a survey and as a result we saw survey results pour in and the employee felt like the contributed something and got rewarded in the process. Everyone wins!
What's the net effect of all this? You are creating a customized app per employee action that gives them more of what they want and less of the noise that comes from traditional internal communications tactics. Employee action is met with swift reaction, automatically. You get to watch, listen, measure and analyze performance that should increase over time. Tweak engagement tactics to sharpen the employee marketing tool-set as you go along. Some things will work, something won't. That's ok. Fail often when you can afford to try things, take risks and see what works in a fast deployment environment.
When you use enterprise employee app SAAS models like hubEngage, the cost is extremely small compared to other traditional internal communication tactics, and the time to deploy using your exisiting digital content is very fast. The barrier to entry is very small no matter what size or type of enterprise you have.