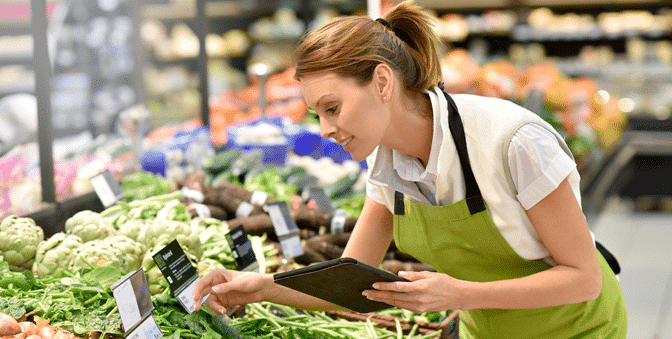 Leveraging Mobile Apps to connect sales associates in stores and franchises – Last mile employee communication
Connecting associates in stores for retail chains and franchises has been a challenge for many companies. With associates not having access to a computer and  even an email ID, the process of communication has typically been word of mouth with the store managers verbally informing associates about policies, new products on shelves or even hearing their concerns. Obviously this process has been very ineffective with low levels of engagement. According to the Employee Engagement Study released by Gallup in January 2015, only 31 percent of U.S. employees described themselves as "engaged" with their work. The other 69 percent responded that they are either "not engaged" or "actively disengaged." The disengagement situation is actually worse for retailers who mostly hire 18-34 year old (Millennial) workers. Nearly 70 percent of Millennials surveyed said they were un-engaged. In fact, millennials are just dissatisfied: 55 percent report feeling un-engaged at work, five points higher than Gen Xers, seven points above boomers and 14 points more than traditionalists.
This disengagement results in high attrition, talent acquisition, and shrink losses due to lack of product knowledge and motivation. 34 percent of service companies (retailers included) report a quarterly turnover rate of at least 26 percent for hourly staff; one third of employers feel this rate has grown in the past two years. According to the National Retail Federation (NRF) and University of Florida survey, "inventory shrink amounted to $44 billion in losses to retailers in 2014."
So how can retailers and franchises address this lack of engagement and connectivity for the last mile? There are two trends that help us answer this…
Increase in millennial workforce – More than one-in-three American workers today are Millennials, and this year they surpassed Generation X to become the largest share of the American workforce, according to new Pew Research Center analysis of U.S. Census Bureau data.
The rise of smart phones and Apps among this demography which has literally grown up with the internet. being connected 24/7 and seek instant information. When these same people come to work, they also expect to consume and vent in the same way that they're used to with Twitter, Facebook or WhatsApp but instead find no means. Obviously retailers and franchises are still trying to figure out IT processes and policies for this new workforce.
Based on the above trends it is a no-brainer that companies need to leverage mobile apps to connect sales associates which increasingly consists of millennials. However, when evaluating mobile associate communication platforms, retailers and franchises should look at five key aspects –
Relevant Information – Instead of pushing all the information such as new product info, tech sheets, info-graphs that you have to every associate, a software should allow you to segment and push the right information to the right person based on their location, age and past activity. Using engaging content formats such as quizzes and contests to deliver information makes it more interesting and helps with knowledge retention.
Instant Communication – Your employee engagement software should allow sales associates to communicate not only with each other in the same store or other stores but also with field service representatives and corporate marketing so they can seek information quickly.
Instant Feedback and Employee Pulse – Instead of surveying associates once a year, a bi-weekly or monthly pulse check can help you keep tabs on what is happening and address issues quickly.
Gamification and Incentives – If your software platform allows you to gamify, it makes your employee App that much more sticky and engaging. Points can be given for different activities which can then be redeemed for rewards such as gift cards or other swag. Leader boards can let associates compete with each other and be more productive.
Analytics – Your software platform should help you mine all the data and give you metrics that make sense such as employee satisfaction levels, engagement levels, content performance and more. If a software can provide these metrics right off the bat and helps you slice and dice the data, it saves countless hours in manual data crunching.
Introducing a mobile associate communications platform (macp) with these features, such as hubEngage, will result in increased engagement leading to higher profits. Last but not least, while there are many technology platforms available in the market that may offer piecemeal solutions (as we have shown in this comparison), pick one that works best for your goals.