Employee experience expertise combined with best in class technology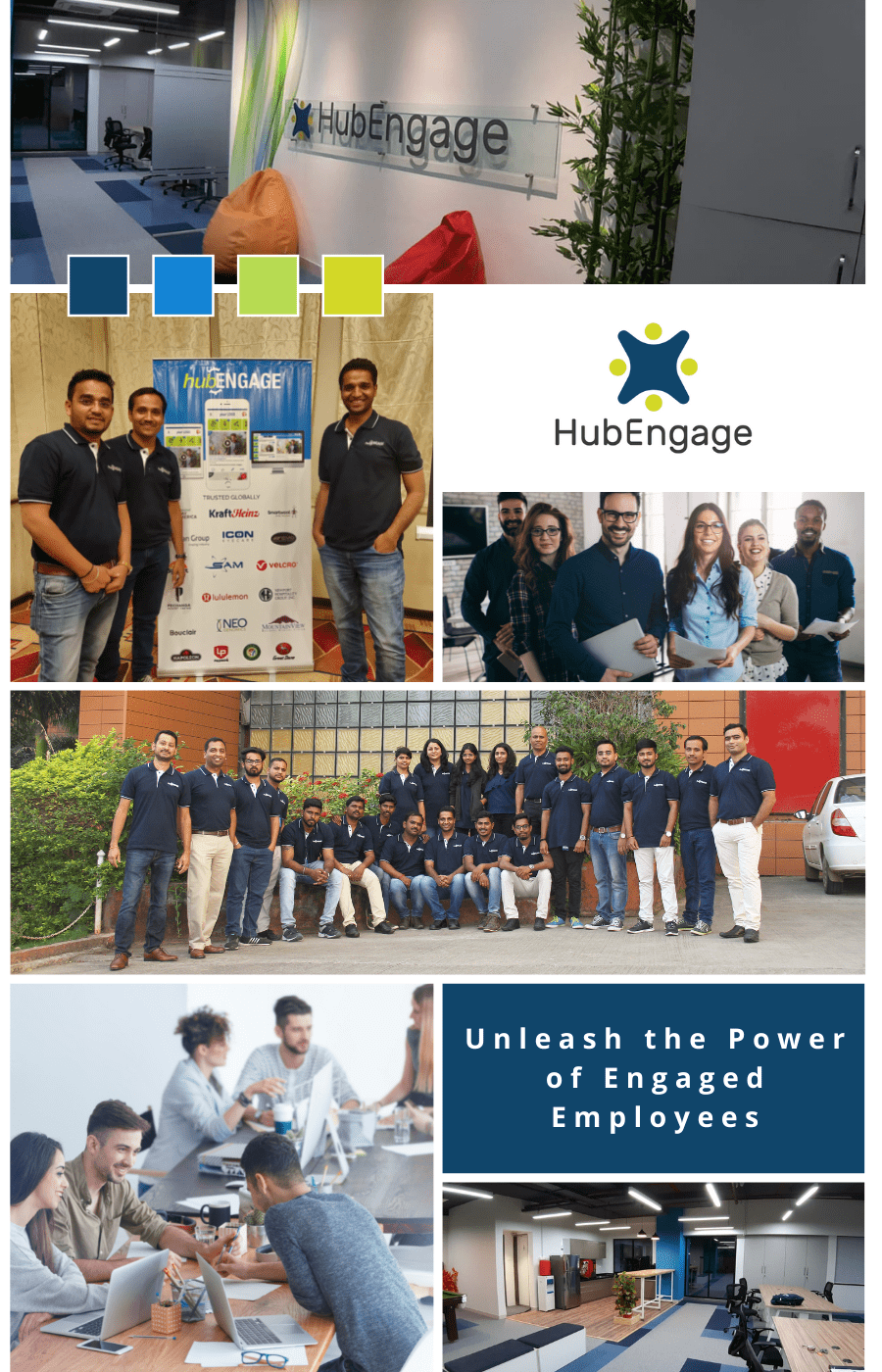 Founded in 2014, HubEngage is a preferred employee nurturing app across regions. Being a consistent leader in the SaaS employee experience space, we strive to offer unparalleled USPs to our discerning clients. Why? Because we set out on a mission to solve a big problem that plagues every company.
"Improving employee experiences to help businesses better manage their staff." And we do this with an effective and affordable employee nurturing app – HubEngage. The result is greater communications, better engagement, higher recognition, more satisfaction, and lasting employer brand advocacy.
Our mission is to offer the best-in-class employee app for businesses of all sizes.
HubEngage is a unified employee nurturing app and modern intranet. Created by experts in employee communications, engagement strategy, and software development, it's a complete solution. That is why HubEngage is a perfect SaaS platform that delivers as per your customized needs.
Each day, we invest more in our employee nurturing app. Through advanced research and development, we consistently create value adds in the app. And that's why we are known for our innovativeness versus sales and marketing. At HubEngage, we believe in solving internal employee management challenges through advanced technology and effortless system integrations. Because of this approach, we are able to create more value while increasing ROI for our customers.
From international conglomerates to community-based brands, we provide administrators with unparalleled employee nurturing experiences. While you focus on the results, we handle the rest with best-in-class solutions. The one thing that drives us is innovative thinking and advanced software.
We're with you for the journey
HubEngage is not just a tool; it's your strategic employee nurturing partner. The app offers customized recommendations and helps implement solutions flawlessly. And our proactive service ensures success in the long run in a price frame that suits you.
We help you: