Employee experience expertise combined with best in class technology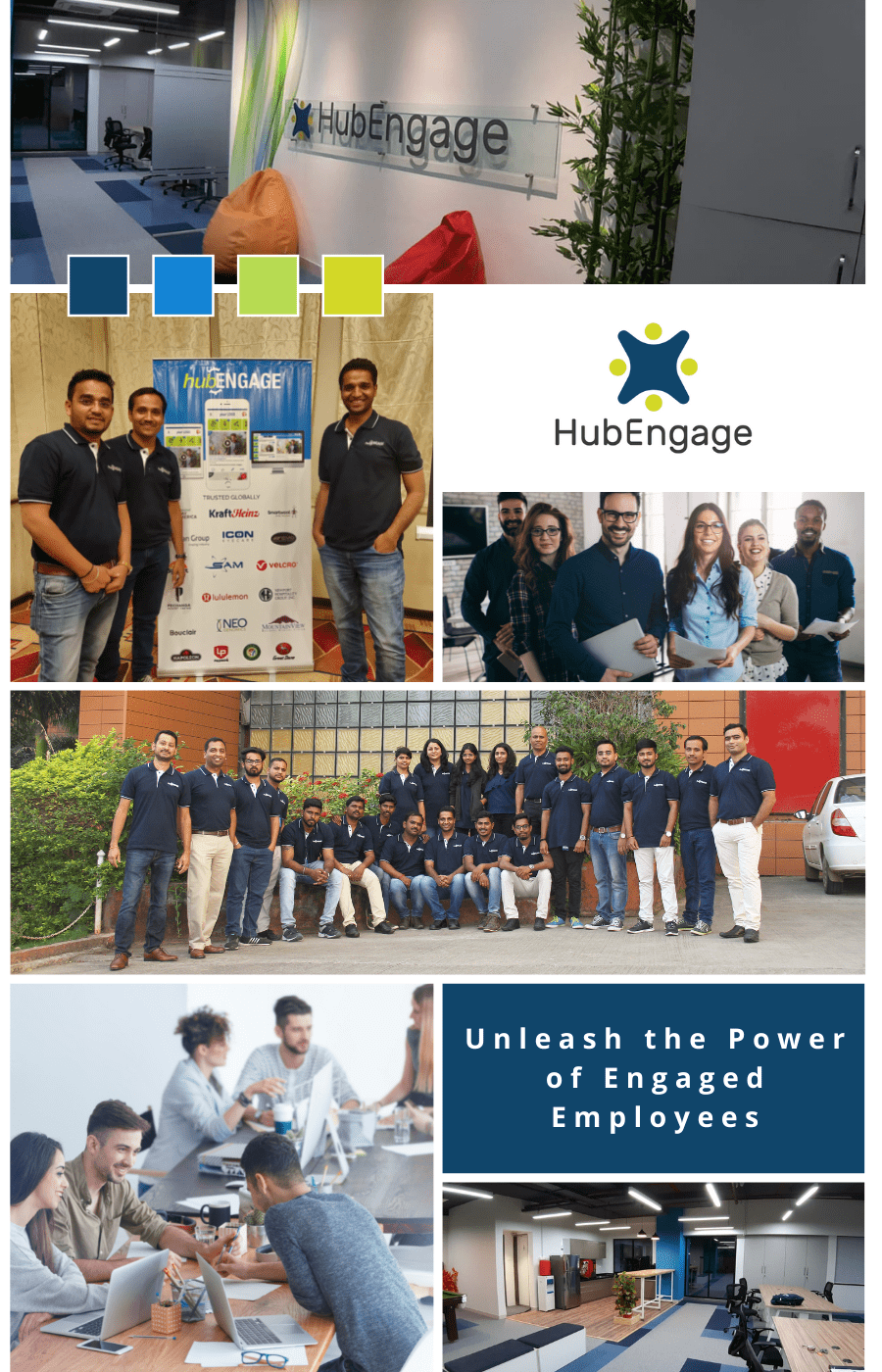 Founded in 2014, HubEngage, one of the most preferred employee nurturing apps today, has been a consistent leader in the SaaS employee experience space. Why? Because we set out on a mission to solve a big problem that plagues every company.
"Improving employee experiences to help businesses better manage their workforces with an effective and affordable employee nurturing app that results in greater communications, better engagement, higher recognition, more satisfaction, and employer brand advocacy."
Our mission: To offer the best-in-class employee management, motivation, and nurturing solutions to businesses of all sizes.
HubEngage is a unified employee nurturing app and modern intranet that was created by experts in employee communications, engagement strategy, and software development – the perfect combination to bring companies like yours a customized SaaS platform that delivers.
We invest more in our employee nurturing app through advanced research and development, versus sales and marketing. Why? Because we believe that by solving internal employee management challenges through advanced technology and effortless system integrations, we can create more value while increasing ROI for our customers.
Ask any of our customers, from international conglomerates to community-based brands, we provide an unparalleled employee nurturing and motivation experience for administrators so that they can focus on the results while we take care of the rest with best-in-class solutions developed through innovative thinking and advanced software.
We're with you for the journey
When you partner with hubEngage, you don't just get a tool – you get strategic advice, customized recommendations, flawless implementation, and ongoing service that support your success for the long term. And we do it all at a price that works for your organization.
We help you: