Empower your workforce with our
Employee Survey Platform
Create powerful and engaging surveys in a snap. Automate periodic surveys and distribute via Web, Mobile App, SMS or Email. Increase participation with points and gift cards.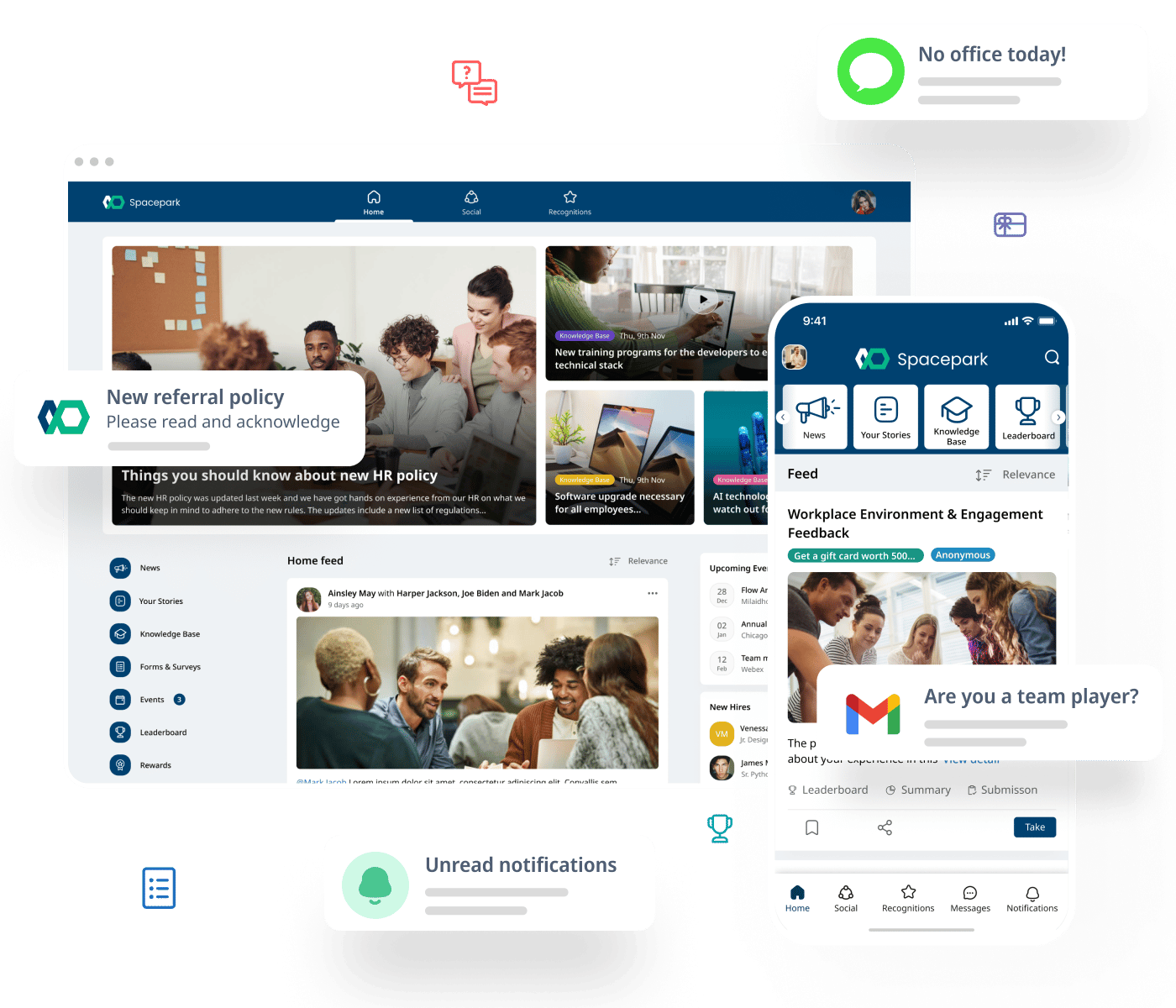 Unlike other employee survey tools, HubEngage's employee survey platform is highly effective and designed to get high survey participation and engagement – necessary for any successful employe survey.
With the capability for multilingual surveys, multi-channel distribution,  phone or desktop support and incentives for participation, our survey platform delivers results.
HubEngage's employee survey software is made for the enterprise. It is quick to deploy, hosted in the cloud, secure and integrates seamlessly with your legacy systems requiring no IT support.
With automation for translations, reminders and analysis of submissions using AI, the software saves you time and easy to use.
Why pick HubEngage's Employee Survey Platform?
Creating employee surveys on our platform is a breeze. With a wide range of employee survey tools that include interactive questions and incentives, you can get high participation from your employees. Our AI then automatically analyzes submissions to show you employee sentiment and areas of concern helping you address issues quickly.
Deploy a survey with 3 clicks. From basic pulse surveys to comprehensive engagement surveys, pick from a library of extensive employee survey templates. Auto-translate into preferred languages, set up recurring mode and incentives. Schedule with notifications.
Most survey platforms lack effective distribution channels. With our employee survey platform, you can reach your employees via web, mobile apps, email, SMS / Text message and digital signage. Make sure your employees get to know about the survey.
Ensure the success of your surveys with high participation from your employees. Give away points, custom rewards or gift cards from our extensive catalogue to incentivize your employees. Set limits to create urgency and get submissions quickly.
Get actionable insights from our AI engine without going through thousands of survey submissions manually. Know how your employees feel or what areas need attention. Take quick action and drive employee engagement.
Survey through multiple channels
Our multichannel approach with mobile apps, web-based intranet, emails, text messaging and digital displays helps you reach and get feedback from 100% of your employee population anytime, anywhere.
Companies of all sizes trust HubEngage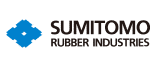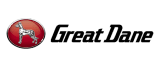 The HubEngage employee communication tool allows each of our associates to be great ambassadors for Extended Stay America. It is a great tool that is helping us attract new associates.
The HubEngage employee software is incredibly well thought out. The tech has easy access to countless tasks, and their client service for any "out of the box" ideas we come up with, is fantastic. Our retailers couldn't be happier with the app.
We were able to be aggressive and launch in about six weeks and from there the engagement with us for any issues, helping us get menus and content populated–it's been a great experience
Learn more about employee survey platform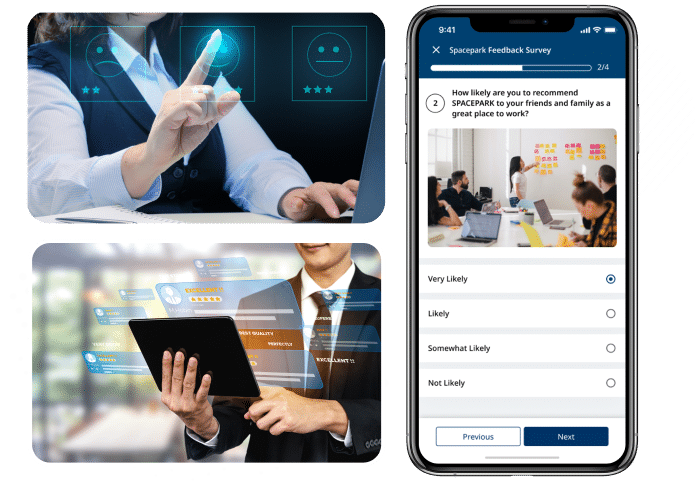 Download brochure
Download our employee survey platform brochure with complete lists of features
All You Need to Know About Employee Survey Tools
Let's get your employees connected and engaged.