Multi-channel
Employee Communication Platform
Consolidate, optimize and streamline internal communications with a multi-channel employee communication platform. Reach employees anywhere, anytime.
Keep employees informed. Measure the impact of every message. Drive desired employee behavior. Boost overall employee productivity.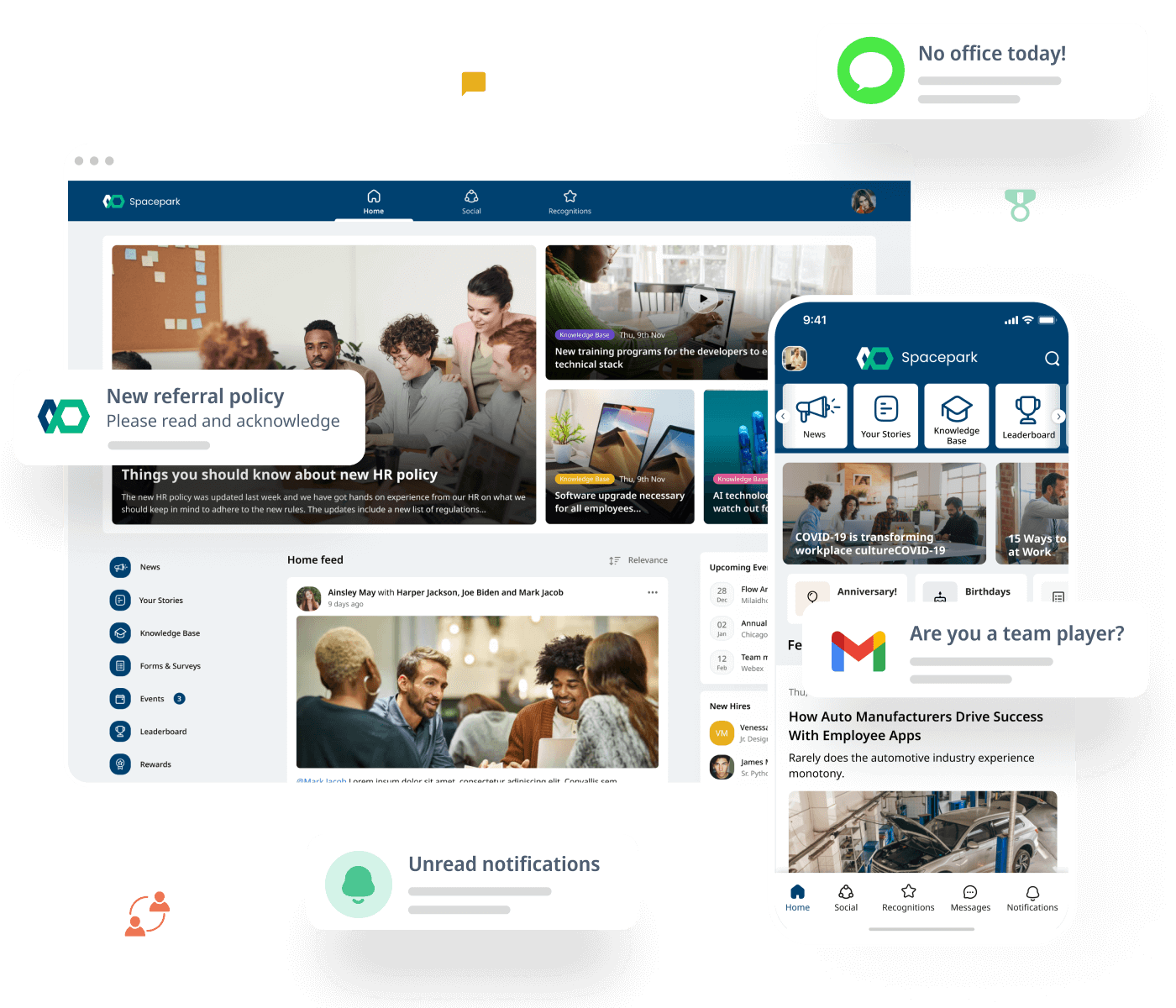 HubEngage's employee communication platform automates and streamlines internal communications by consolidating platforms and helping you reach employee across multiple channels. With gamification tactics, you can ensure engagement and employee participation. Finally, our platform's deep analytics helps you measure and understand key metrics.
Trying to develop a custom employee communication platform internally? Our SAAS platform is as good as a custom solution for a fraction of that cost —  it is secure, fully customizable and integrates seamlessly with your internal systems. Plus, get your own branded mobile employee Apps.
HubEngage employee communication platform offers a comprehensive set of tools and features to help you implement a long-term internal communications strategy and drive employee engagement.
HubEngage's employee communication platform addresses real needs of employees and directly impacts employee engagement. Here's a glimpse of how the platform helped our customers transform employee communications and engagement in the very first year.
See how the largest integrated hotel owner/operator in North America increased their Glassdoor ratings and raised their leadership approval after adopting our employee communication platform.
In just one year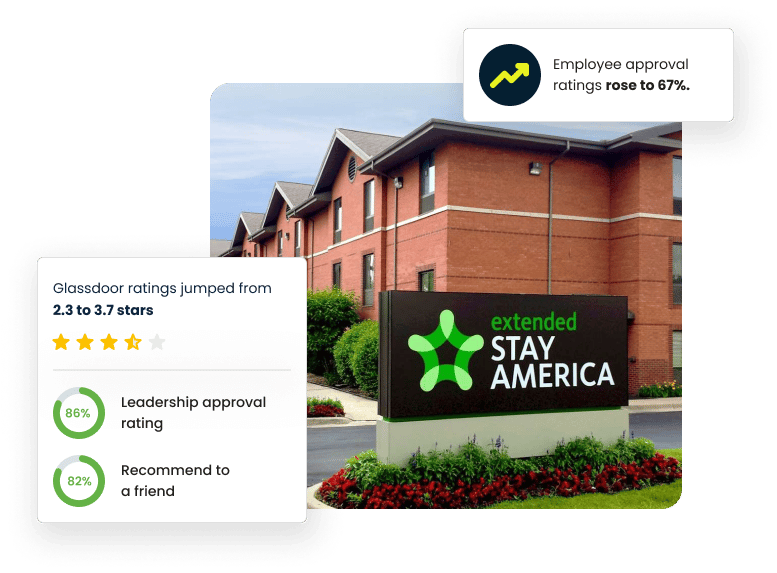 Our multichannel approach with mobile apps, web-based intranet, emails, text messaging and digital displays helps you reach and communicate with 100% of your employee population any time, any where.
The HubEngage employee communication tool allows each of our associates to be great ambassadors for Extended Stay America. It is a great tool that is helping us attract new associates.
The HubEngage employee software is incredibly well thought out. The tech has easy access to countless tasks, and their client service for any "out of the box" ideas we come up with, is fantastic. Our retailers couldn't be happier with the app.
We were able to be aggressive and launch in about six weeks and from there the engagement with us for any issues, helping us get menus and content populated–it's been a great experience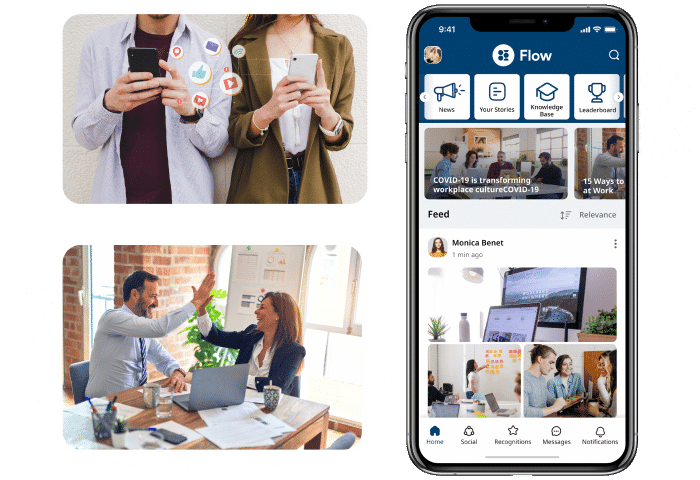 Get the Ultimate Employee Communication Platform for 2023
See why the HubEngage Employee Communication Platform is considered one of the most comprehensive and the best communication platforms for 2023. Click here for a demo.