Meet the app your employees will love
A fully customizable employee communications app platform, packed with engagement features.
Simply add your brand and content to scaleable features, creating your own customized employee communications app.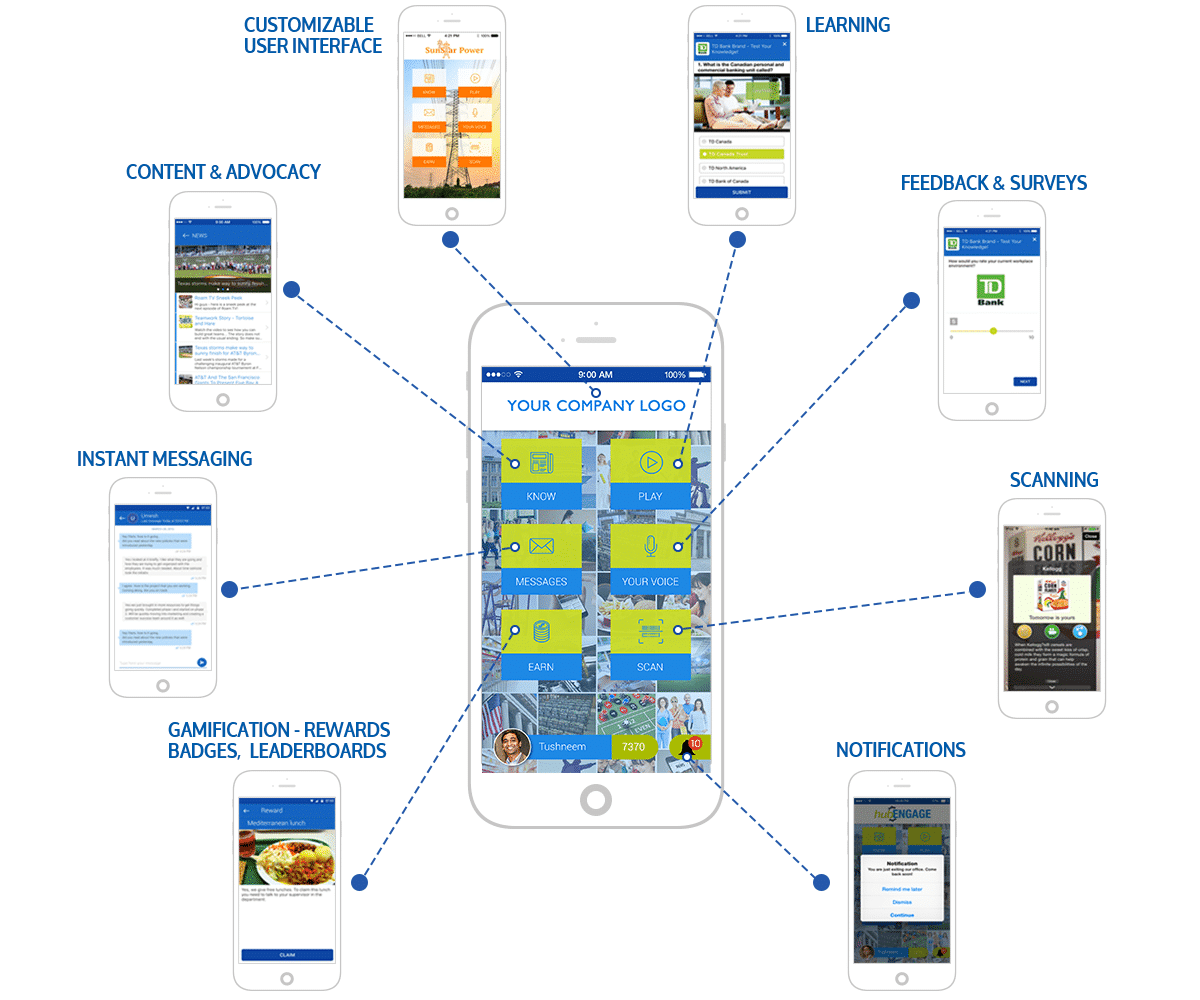 Easy to manage employee communications app
Intuitive dashboard designed for employee communications, HR and marketing stakeholders to easily manage content and users. All backed by hubEngage's comprehensive support plans and best practice resources.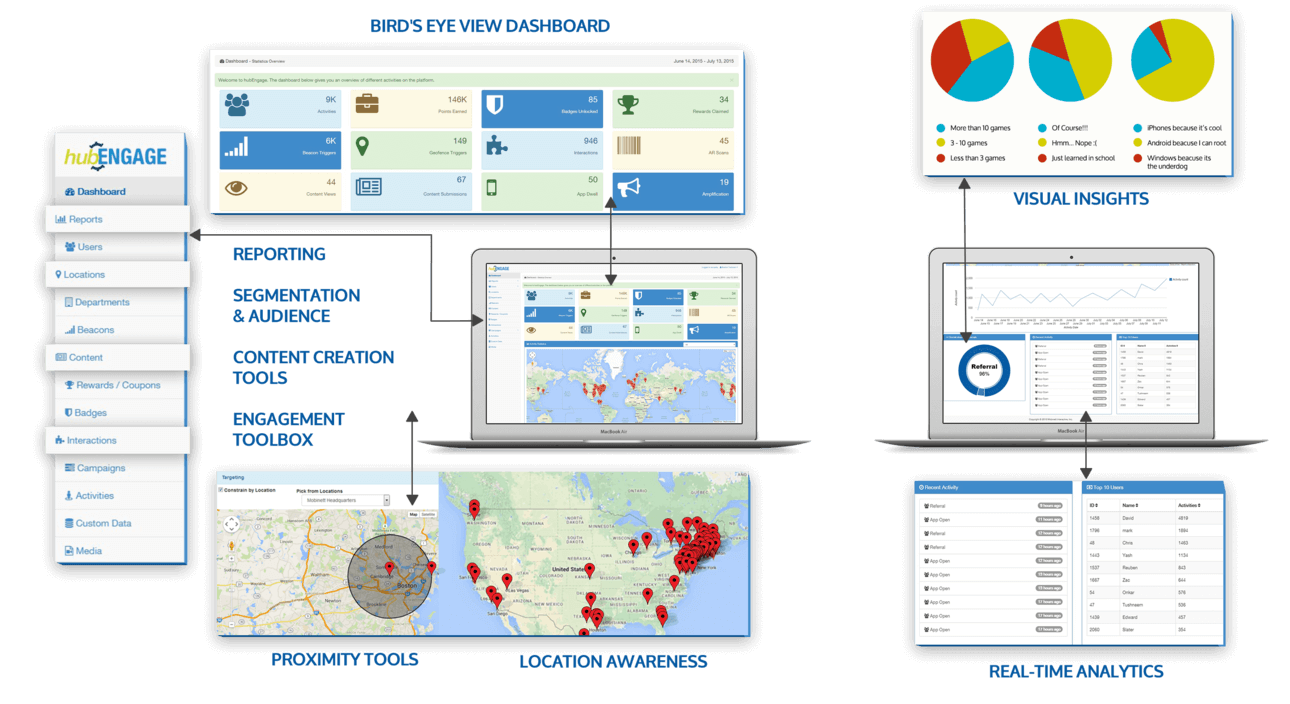 Available API integrations
Don't recreate the wheel.

Easily connect to your existing legacy systems through our full suite of out-of-the-box integrations.

Seamlessly pull communications content from intranets to make distribution to your hubEngage powered employee communications app automated.

hubEngage also integrates directly with HR platforms for automated user management and available single sign on. On-board and off-board users automatically--ideal for workforces with periodic turnover.



View all available hubEngage integrations
Data-driven employee communications analytics
Powerful analytics give you the big picture fast, while drilling down to specific scoring metrics, allowing you to gauge employee communications app performance and total engagement.
Learn More
hubEngage's innovative platform lets you Turn on Engagement with an engaging employee communications app that delivers relevant content such as company news feeds, employee social feeds, curated storytelling, surveys, instant messaging, directories, rewards, quizzes/gamification and much more.

Use our employee segmentation tools to push the right content to the right people at the right time.

Get insights and analytics that help you understand how and where your employees absorb content, so you can serve them better.

Design your employee communications app and deploy content in three easy steps using our intuitive dashboard:


Intelligent employee communications app
Learn how hubEngage's smart app technology can increase engagement, satisfaction, advocacy and knowledge sharing up to 5X in as little as six months.
Learn How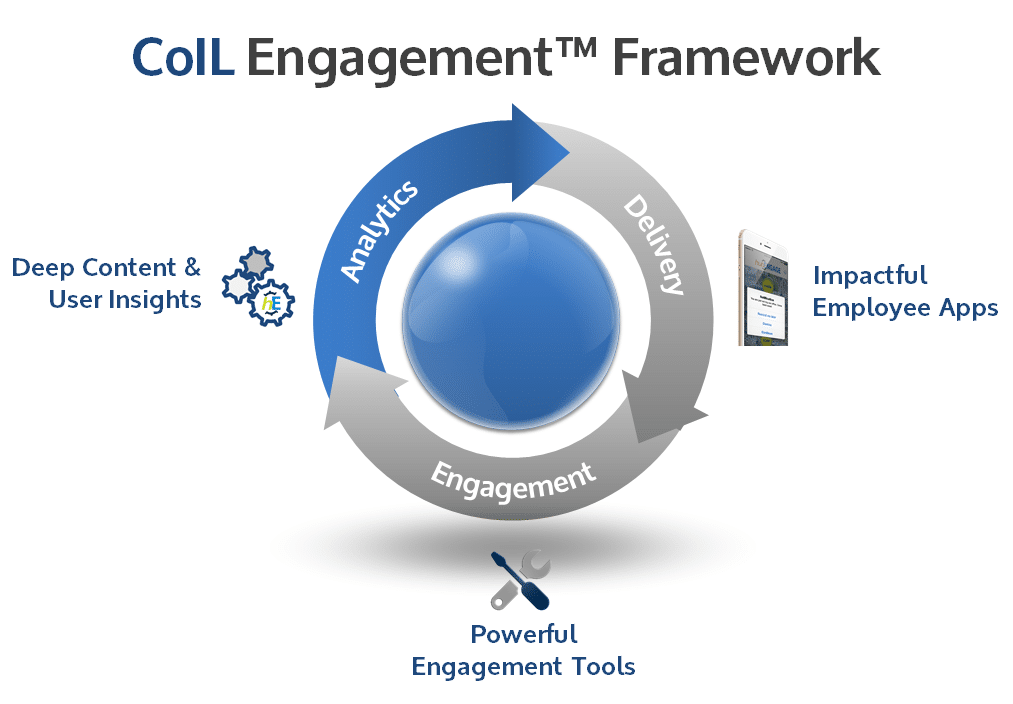 Case studies & testimonials
Get inspired through best practices.

Read customer case studies, success stories and watch videos.

Hear from customers how hubEngage helps companies of all sizes achieve better employee engagement through a powerful employee communications app.

View Case Studies & Testimonials
Trusted worldwide by companies of all sizes every day