Meet the app your employees will love
A fully customizable employee app platform, packed with engagement features.
Simply add your brand, content and tactics to create your own customized employee app fast.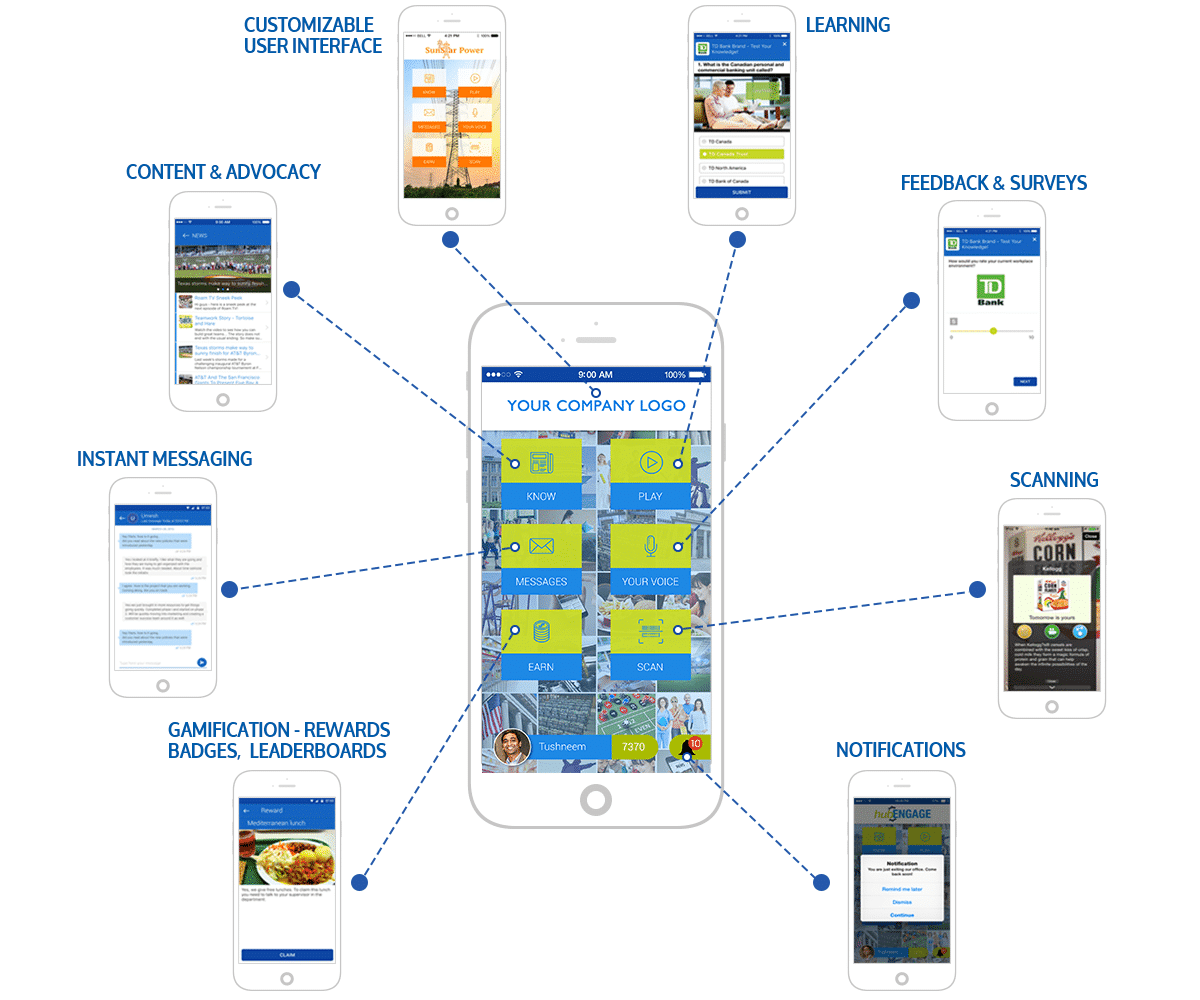 Data-driven communications analytics
Powerful analytics give you the big picture fast, while drilling down to specific scoring metrics, allowing you to gauge content performance and total engagement.
Learn More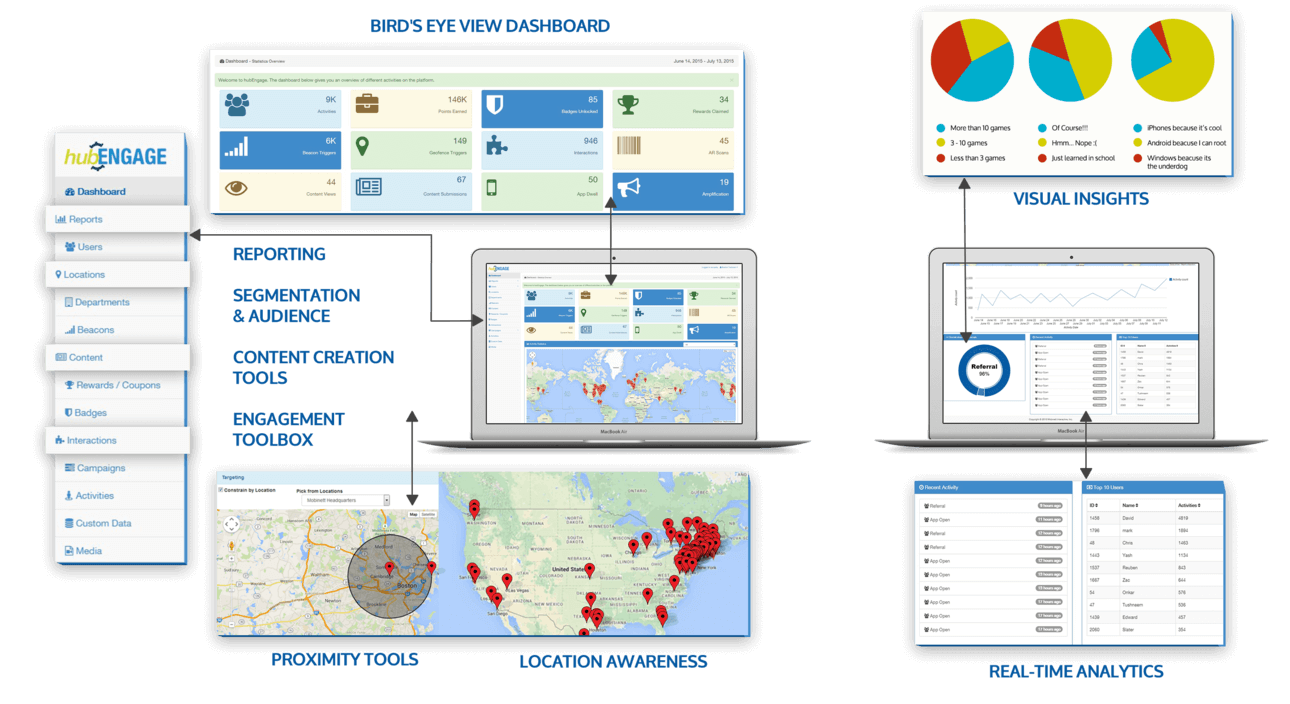 Intelligent employee apps
Learn how hubEngage's smart app technology can increase engagement, satisfaction, advocacy and knowledge sharing up to 5X in as little as six months.
Learn How
hubEngage's innovative platform lets you Turn on Engagement™ with engaging employee apps that deliver relevant content to the right people at the right time, delivering deep analytics that help you understand your employees, so you can serve them better.

Design your own employee app in three easy steps in our intuitive dashboard:


Experience hubEngage – Live product tours & demos
Experience hubEngage in-person at an upcoming event near you. Watch presentations and meet our employee engagement experts while trying a live demo of the platform.
Past events:
TechBreakfast – Boston BizWorkshop – Carr Workplaces, Boston, MA.
General Assembly – Growth Hack Your Content Marketing Strategy Workshop. General Assembly, Boston, MA.
Boston Marketing Technology Group Meeting – Using Employee Apps to Create a Better Customer Brand Experience. Microsoft NERD Center, Cambridge, MA.
Austin Tech Breakfast – hubEngage Employee Communications & Engagement App Platform. IBM Innovation Center, Austin, TX.
TechJam 2015 – Official Event App Powered by hubEngage. Join over 4,000 attendees at the biggest tech party of the Summer! Visit hubEnagage's booth at Boston's City Hall Plaza! Live demos, prizes and more!
Boston App Expo & Festival – Supercharge Your Employee Culture with Mobile. Boston Convention & Exhibition Center in Seaport.
TechHub's #TechHubTuesday "Demo Night" Showcase – hubEngage Employee Communications & Engagement Mobile App Platform TechHub, Boston, MA.
Boston App Festival III @ Coalition – hubEngage Mobile Content Engagement Platform. Coalition, Boston, MA.
#SBSM14 Social Media Summit – Gamify Your Business to Drive Engagement and Sales with hubEngage. Discounted registration of $75 if you purchase by April 1st and use coupon code GLCC5