Create an Open and Collaborative Social Culture by Employee Social Media Platform
A Social Environment Built for Enterprises by Employee Social Media Platform
Enable an employee social platform for all or a specific employee segment to share and interact with the controls required for  enterprise policy enforcement. A great, more customizable social media alternative to Workplace by Facebook.
An employee social media platform is a digital tool that allows companies to connect their employees through different social networks and social media sites. These platforms allow employees to share information, collaborate on projects, and communicate with one another, regardless of location. Social networking sites such as Slack, Microsoft Teams, and Facebook Workplace are popular examples of employee social media platforms.
Employee social media platforms offer a variety of features, such as the ability to create and join groups, share documents, and participate in discussions. Some platforms also offer collaboration tools, such as video conferencing, screen sharing, and instant messaging. These tools can increase productivity, as well as improve communication and teamwork among employees.
Overall, an employee social media platform is a valuable tool for any company looking to improve employee engagement and collaboration. By providing a social platform for employees to connect and communicate, companies can create a more connected and engaged workforce. Social networks provide a great way for employees to stay connected and engaged, regardless of location. Employees can use the social networks to share information, collaborate on projects, and communicate with one another.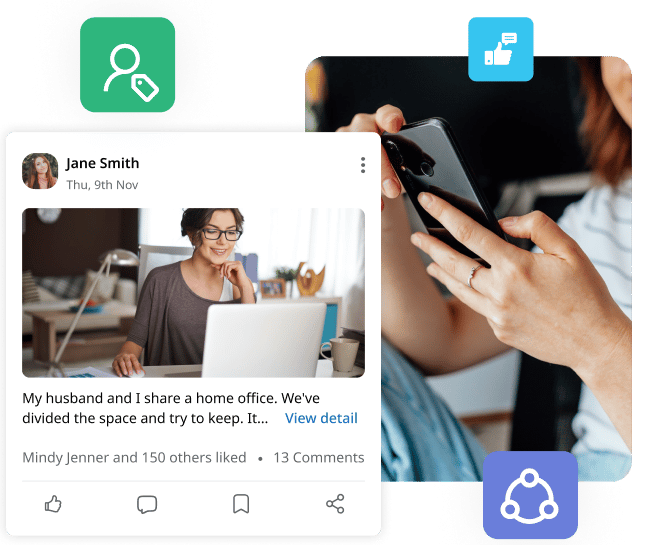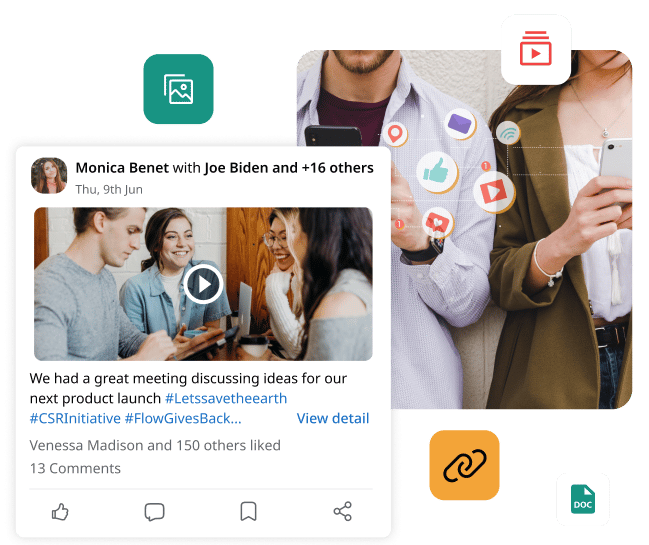 Interactive Updates with Photos and Videos by Employee Social Media Platform
Increase employee engagement by letting them share updates/media on a variety of subjects with emojis, tagging other employees, photos, videos, links, hashtags and more..
Our Social Hub/ Employee Social Media Hub Is An Alternative To
Workplace from Meta (Facebook Workplace), DarwinBox, Firstup (Dynamic Signal/Social Chorus), Talk Freely, Smarp, Bonusly, SAP Success Factors, EveryoneSocial, Bamboo, Poppulo, Quantum Workplace, Bonfyre App, Beekeeper, Crew, and more.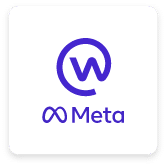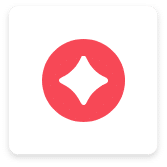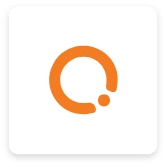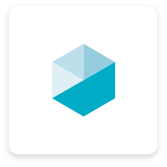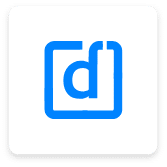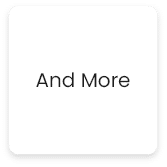 Private and Public Channels for Interests or Topics by Employee Social Media Platform
Create social media channels for specific employee segments based on interests or topics. Make them public so anyone can join or make them private – you have the control as an administrator.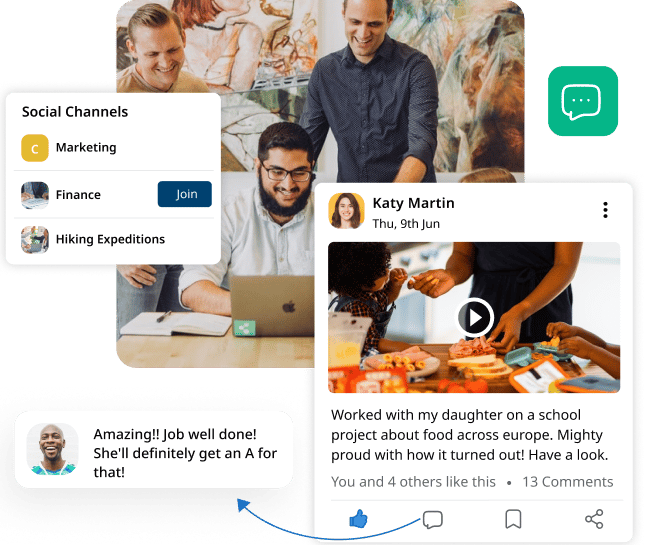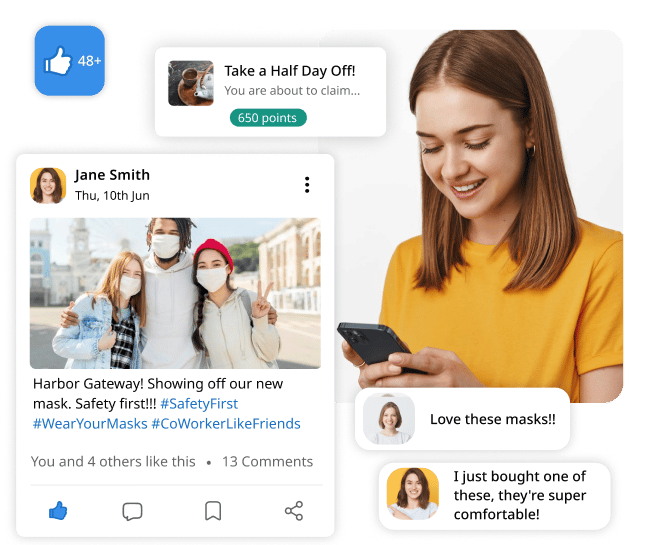 Make it Fun and Engaging by Employee Social Media Platform
Make participation fun with likes, comments and sharing. Gamify with points and rewards to motivate your employees to participate.
Powerful Search
Our powerful search engine lets your employees search quickly for social media posts from users, hashtags or keywords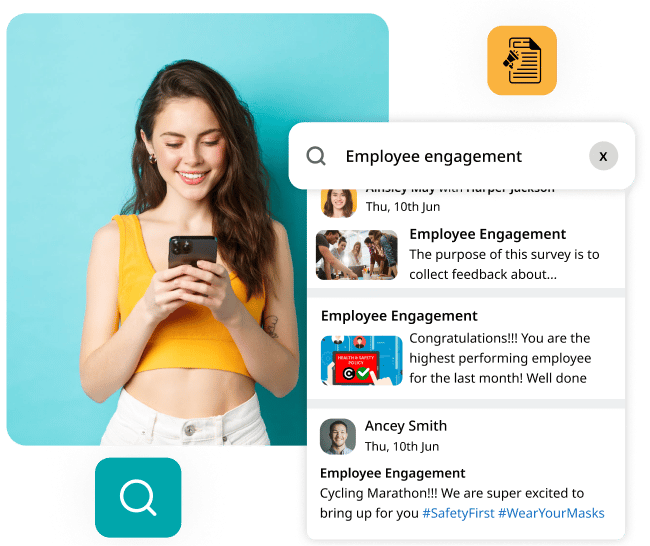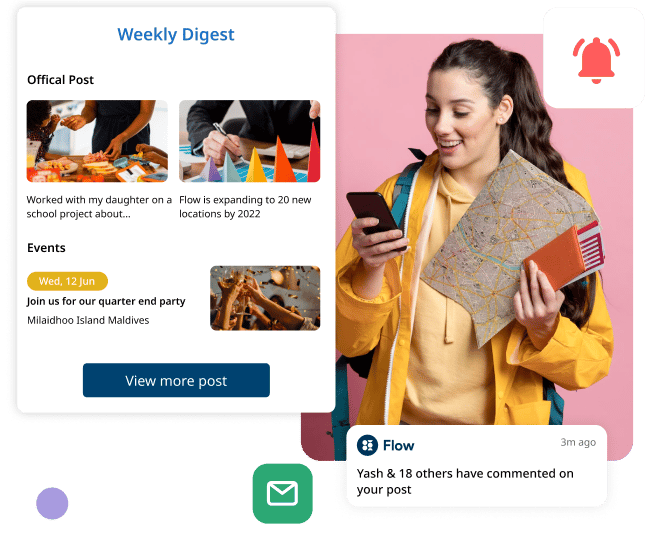 Enable Push Notifications and Reminders
Automatically notify users when they engage with posts. Notify employees about prominent posts and enable automated campaigns to send periodic push notifications and emails about social media posts they missed.
Analyze and Know the Sentiment by Employee Social Media Platform
Analyze where and who is actively participating. Know the sentiment of your employees powered by our AI engine and identify key trends. A happy, engaged workforce leads to strong employee advocacy.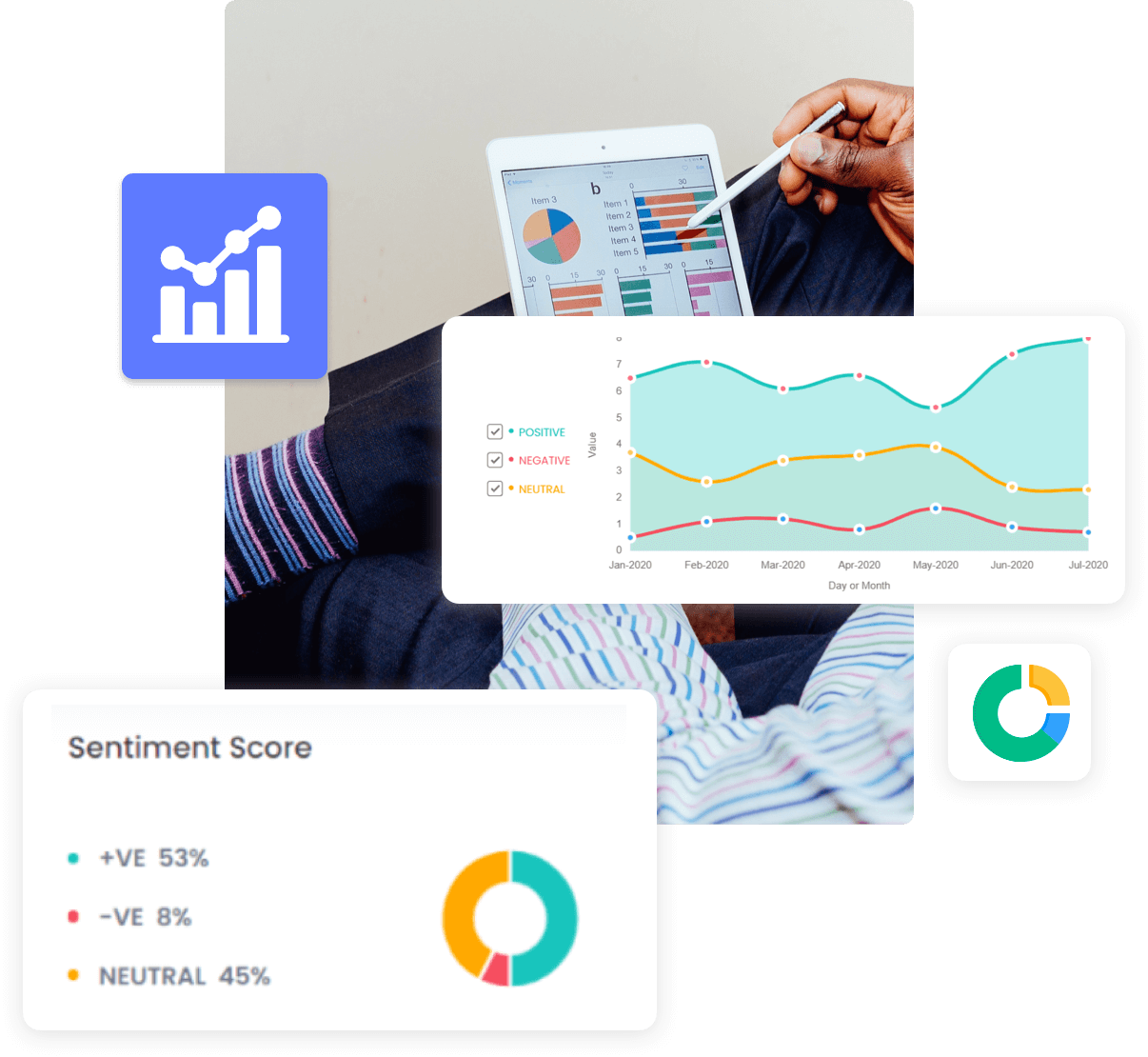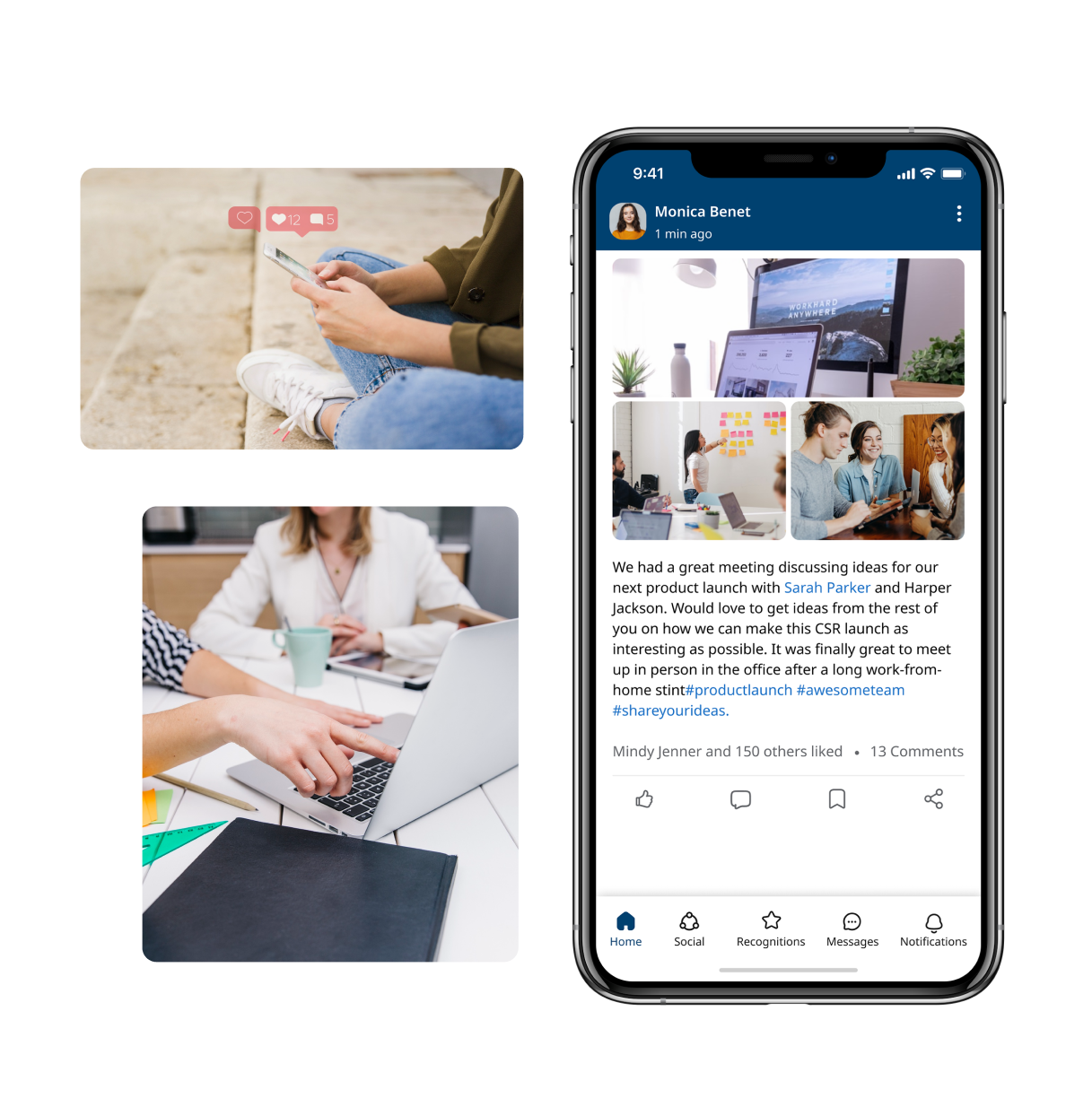 Download Our Employee Social Platform Brochure To Learn More
Reach Everyone Everywhere
Let's get your employees connected and engaged.