Secure
Instant Messaging
app for team communication
Move your employees off of WhatsApp, Facebook Messenger, iMessage and other apps where you don't have control or own the data.
Deploy your own secure team communication apps for individual and group messaging. Get full control and own all your data. Integrate with your internal systems and SSO.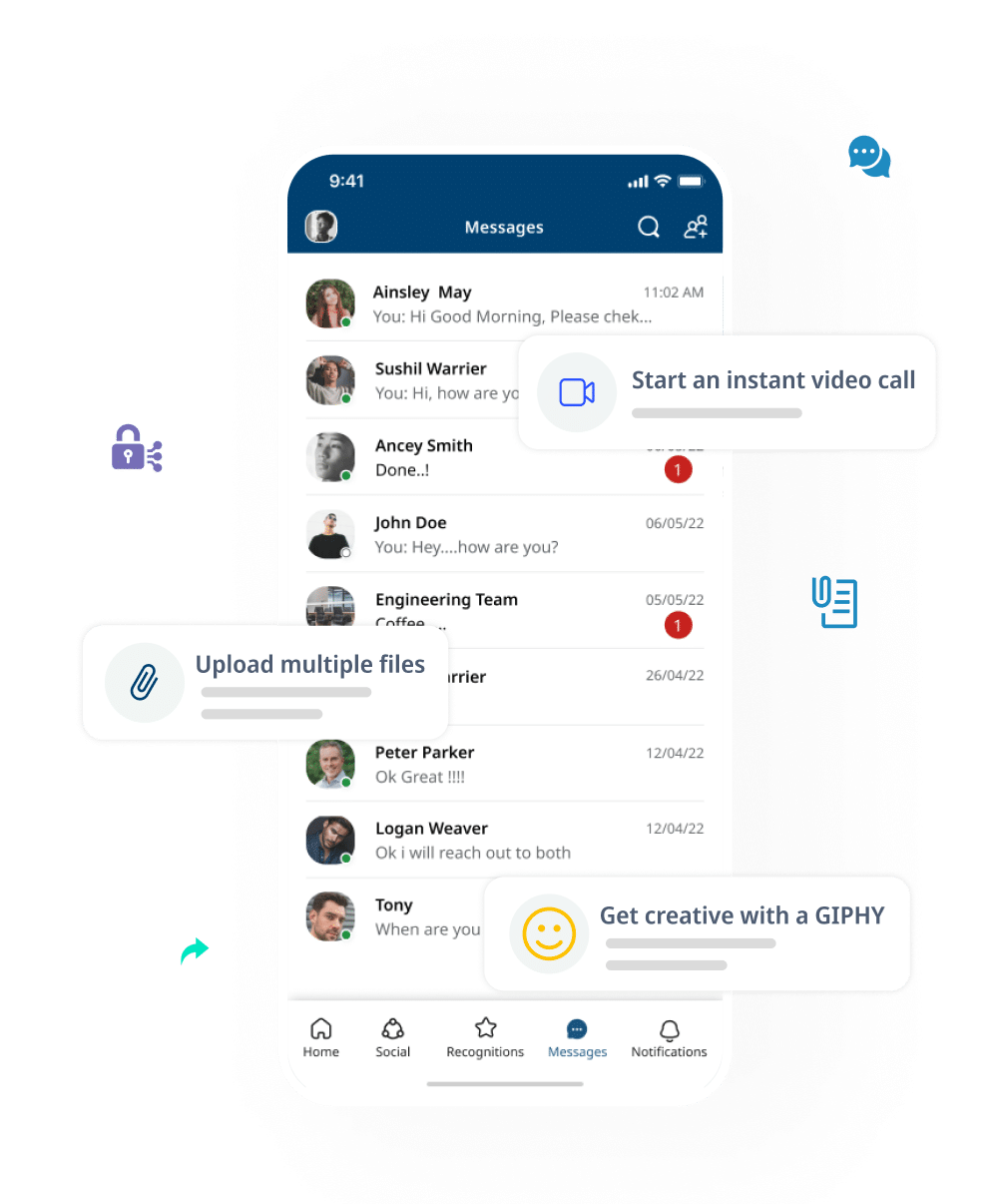 Unlike most apps for team communication or group communication apps, HubEngage's instant messaging app is designed for employees to communicate effectively with each other or in groups. Our App is simple (no casual / non-work related consumer features) yet functional with all the features necessary for work – text formatting and sharing of documents, links and media.
Our team communication app is quick to deploy, fully branded to your company, hosted in the cloud, secure and integrates seamlessly with your internal systems. No IT required.
Our instant messaging team communication App can be fully branded to your organization with your brand colors, logo and menus. We also offer your company branded Apps in iOS App store and Android Google Play if you need to go further.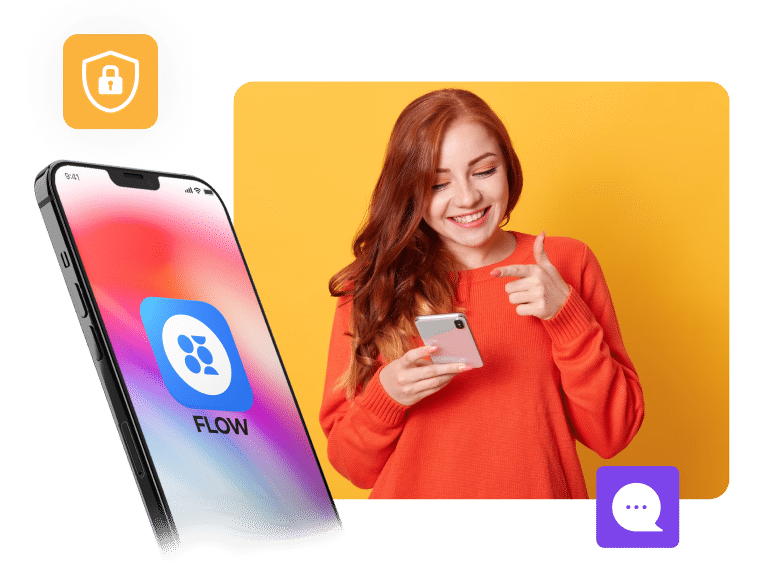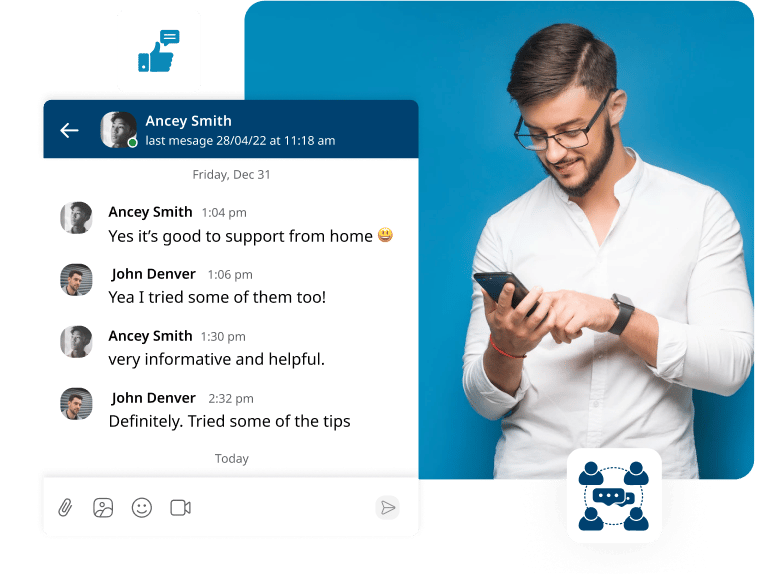 When our instant messaging app platform is integrated with your HRIS or Payroll, employees can quickly search for their colleagues by name, title, department or location in order to send private messages to each other. Messages can be formatted and include documents, links or media.
Need group communication apps that work? Look no further. Our instant messaging app cuts all the clutter from consumer instant messaging apps and makes it easy for your employees to communicate – whether it is group messaging teams or creating new groups based on topics of interest, project or function, its as simple as 1-2-3.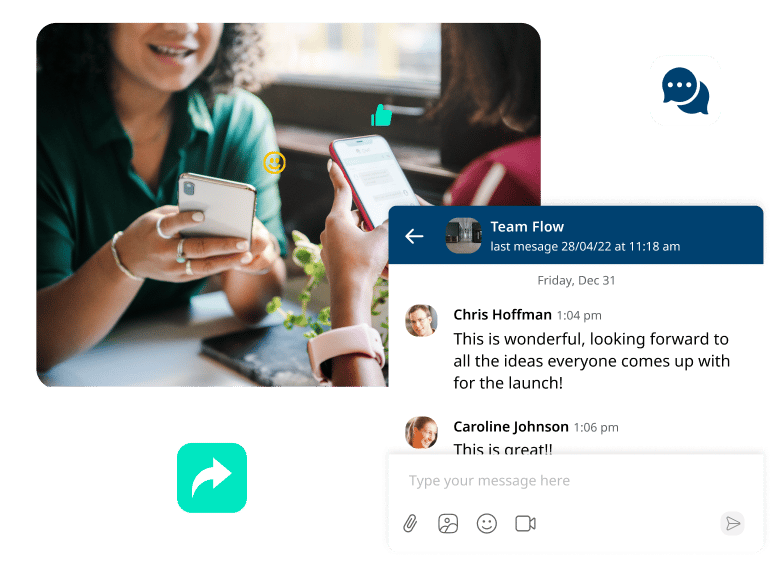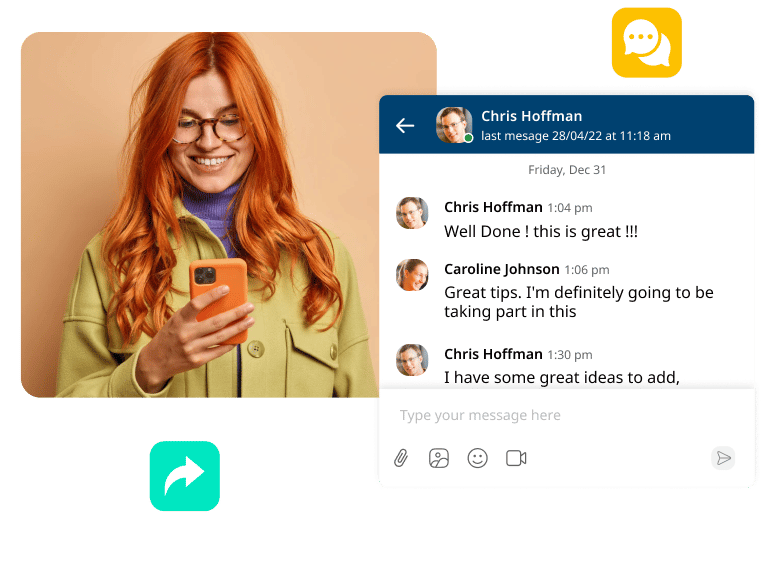 Our instant messaging team communication app lets you get creative and also more productive. With our markdown support, send formatted messages in bold, italics, headers, quotes, code and more.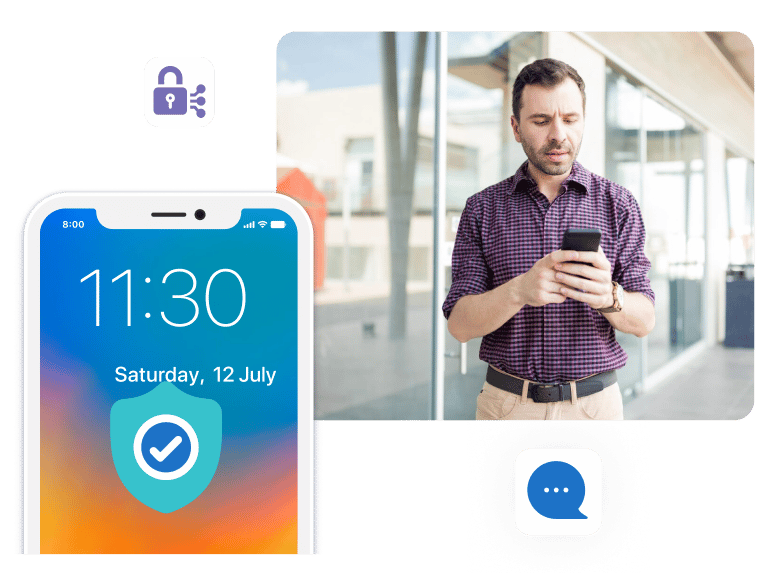 Your data is secure and backed up in a private enterprise grade cloud for compliance needs, chat logs and certification. Our instant messaging app platform comes with ISO 270001, SOC 2, HIPAA and GDPR compliance.
Access messaging through mobile Apps for iOS and Android, desktop Apps for Windows, Mac and Linux or through our responsive Website. Whether you are in the office or working remotely, messaging is available anywhere you need.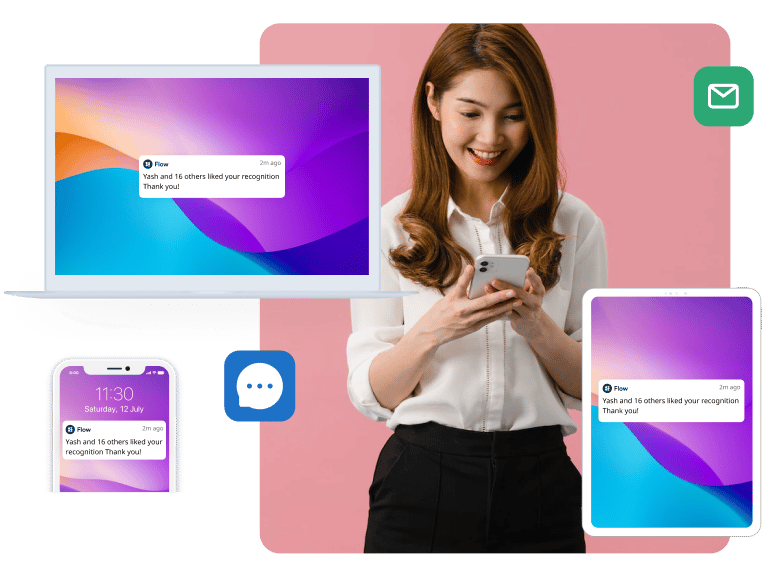 Extend the reach of your communications and drive even more engagement by enabling employee communications through other channels like Mobile Apps, Emails, Text Messaging and Digital Displays.
We were able to be aggressive and launch in about six weeks and from there the engagement with us for any issues, helping us get menus and content populated–it's been a great experience
Having the employee app, using HubEngage, has been a huge improvement in the company's culture and has improved communication as well. We have received a lot of feedback from employees saying that they absolutely love that we have the app.
There were a couple of times that we were breaking what the platform was meant to do–HubEngage did not look at it as a static product, here you have it–now go make the best of it. It's that type of partnership that goes along with the technology that really strengthens the buy in from our side, that the team supporting us at HubEngage wanted us to see what we've envisioned in our heads. You don't get that as much with companies we've worked with in the past. That was one of the reasons we chose HubEngage and stayed.
Learn more about instant messaging app