An Enterprise-Grade Intranet Platform For All Your Employees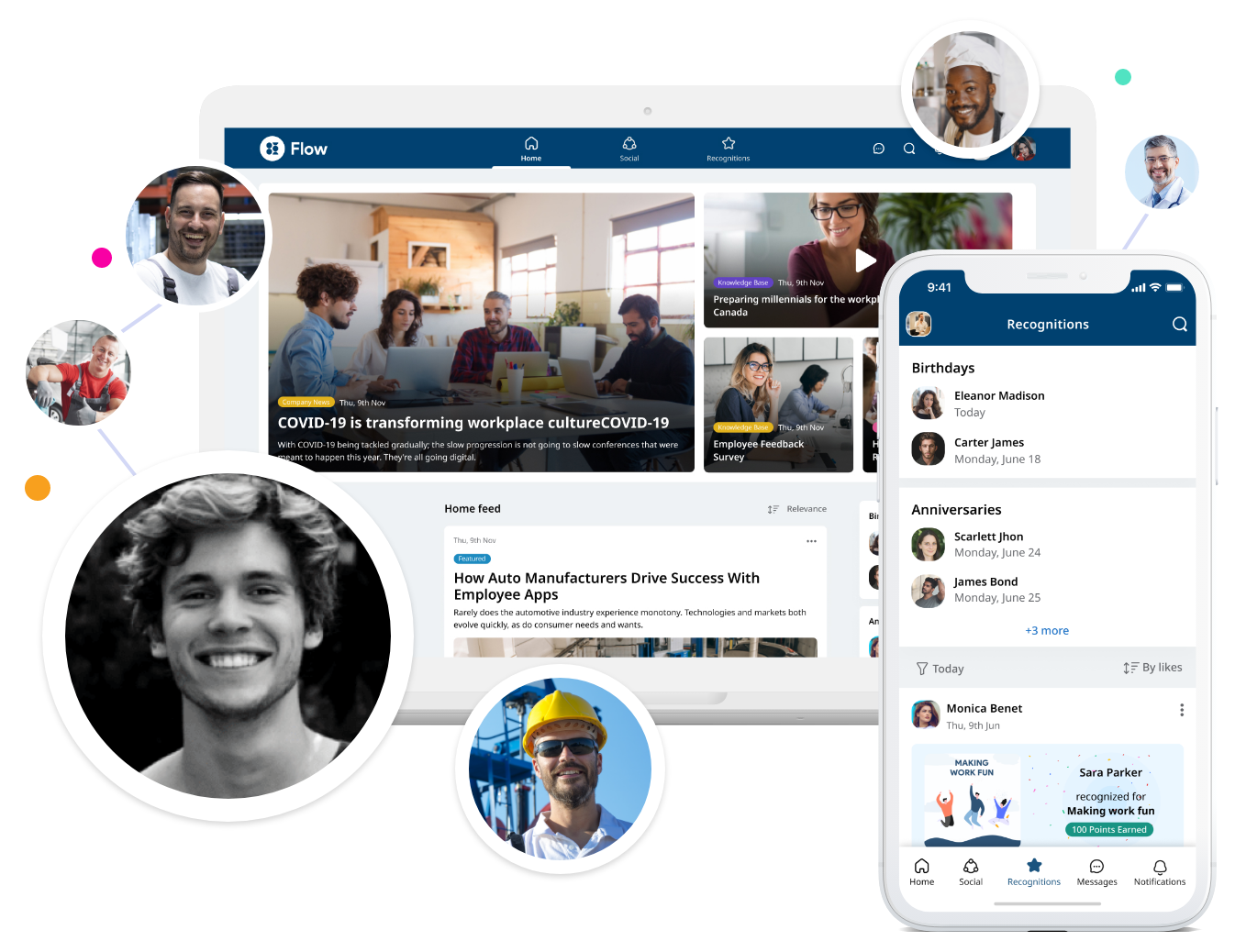 Enhance the Employee Experience with a Customized Intranet Platform
HubEngage's intranet platform provides a rich and multi-layered communications experience for employees that prefer using desktop computers so that they stay in the know throughout their workday.
The platform connects entire organizations and is seamlessly integrated with engagement tools like forms, surveys, quizzes, instant messaging, social, and more. With an intuitive, user-friendly design, our platform makes getting the right information fast, easier to access. Using features like on screen push notifications means your employees won't miss a beat. 
PRO TIP: Learn more about the difference between intranets and mobile apps
An Easy to Access Intranet That Provides All the Information Right to Your Desktop
Designed to create a rewarding and informative employee communication experience.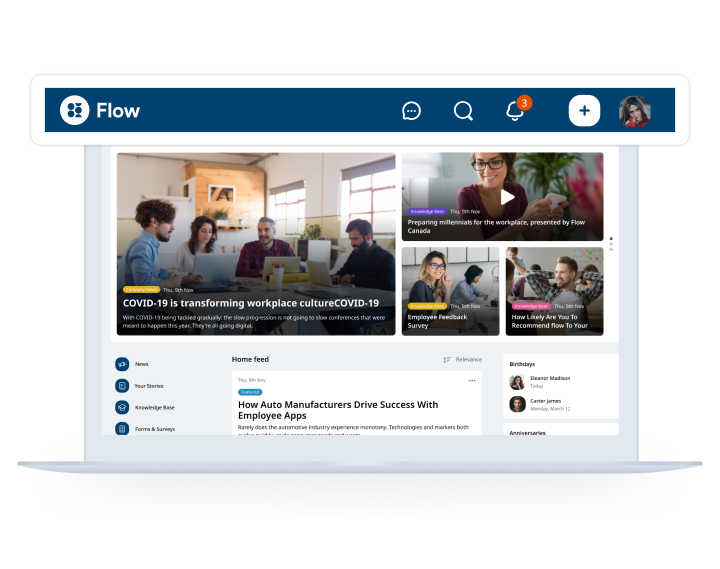 Create an engaging interface with our fully configurable UX/UI templates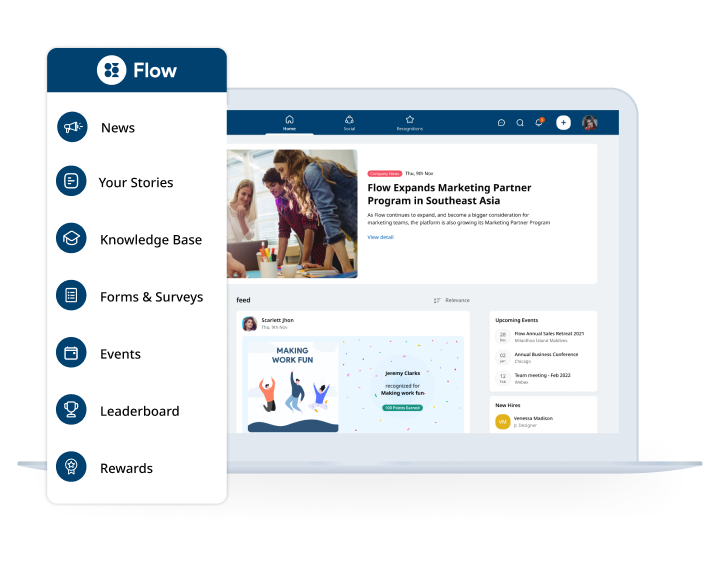 Organize all your content in easy to use and navigate experience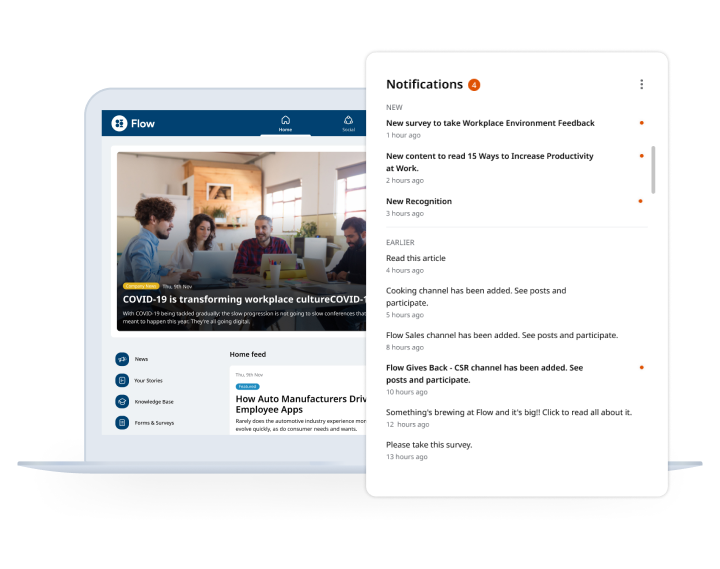 An intuitive intranet that allows employees to be informed and communicate
Perfect, Seamless Integrations
Our experts will help you work with your legacy IT and HRIS systems to integrate content streams directly into your intranet platform.
Distribute all your existing as well as new content and manage it on either platform, so it's the same wherever you create it. Our technology is designed to consume and distribute content as required.
We partner with your IT teams to make sure integrations and consolidation of existing tools into one seamless experience happens fast and easily. Whether you have simple systems or more complex API driven databases, our knowledgeable teams have the experience and strategies to take what you have and plug it in the right way.
Reach Everyone Everywhere
Let's get your employees connected and engaged.