Engaging Employee
Intranet platform
Upgrade to a fully mobile responsive, branded, cloud-based, employee intranet platform. Deploy in a couple of days rather than weeks. Access from anywhere with available native Apps.
Get your internal communications through to traditional, remote, hybrid, desk-less and millennial workforce with engaging features.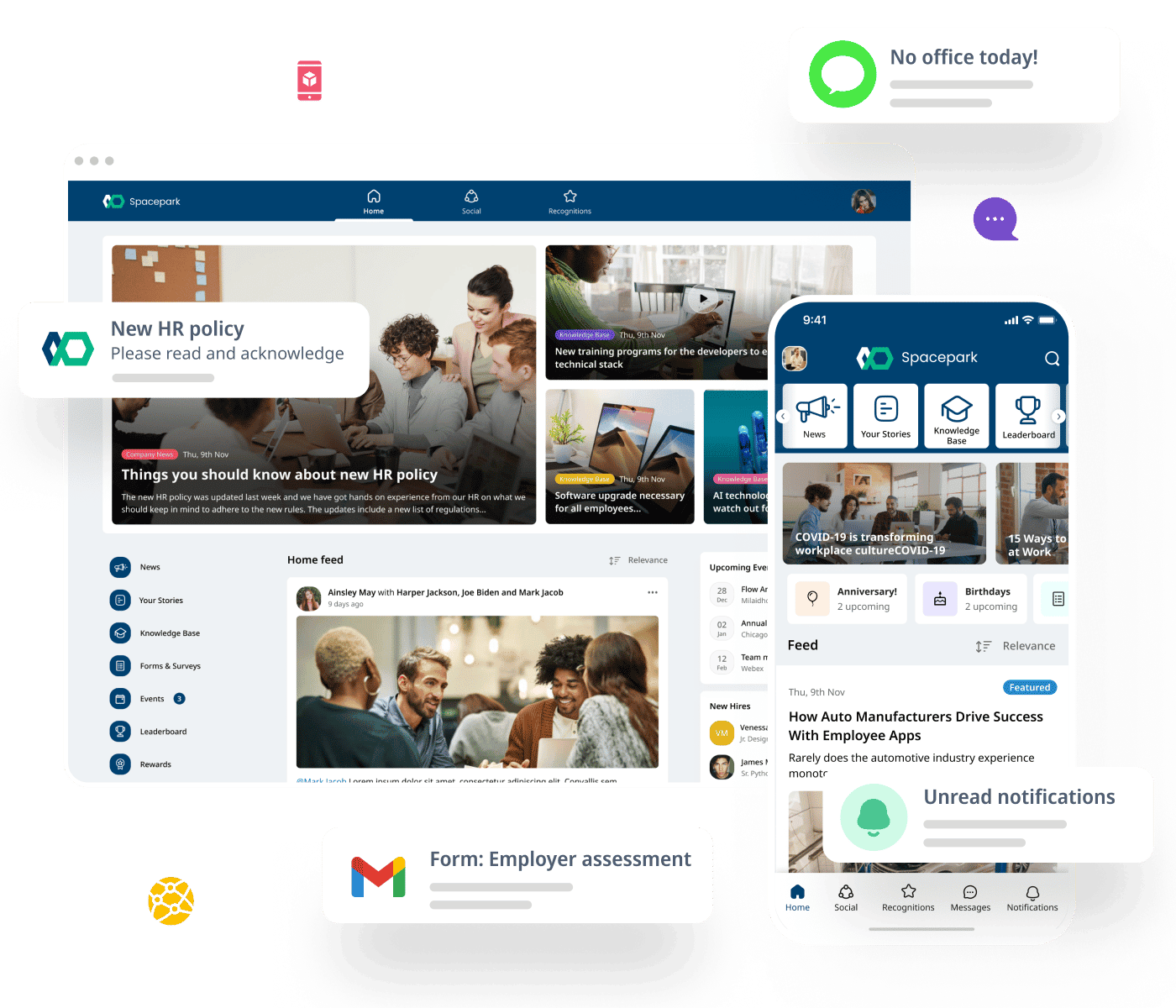 HubEngage's employee intranet platform combines the best of both traditional corporate intranet platforms and modern social media platforms. With a built-in layer for gamification you can ensure employee participation and drive engagement.
Our intranet platform comes with a high level of security and compliance – ISO 270001, SOC2, HIPAA, GDPR. Available SSO and integrations into most HRIS and payroll systems, user login and data sync is a breeze. 
Our platform consolidates your traditional intranet platforms, employee recognitions, internal social platform and instant messaging into one unified intranet platform. By eliminating the need for multiple software solutions, you can save on licensing costs and platform administration by 5X. Plus, employees get access to everything they need through a single portal resulting in high engagement.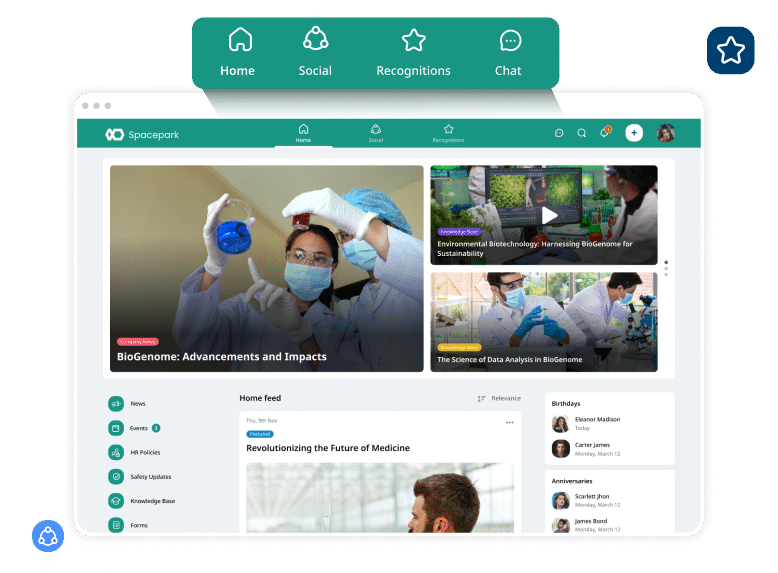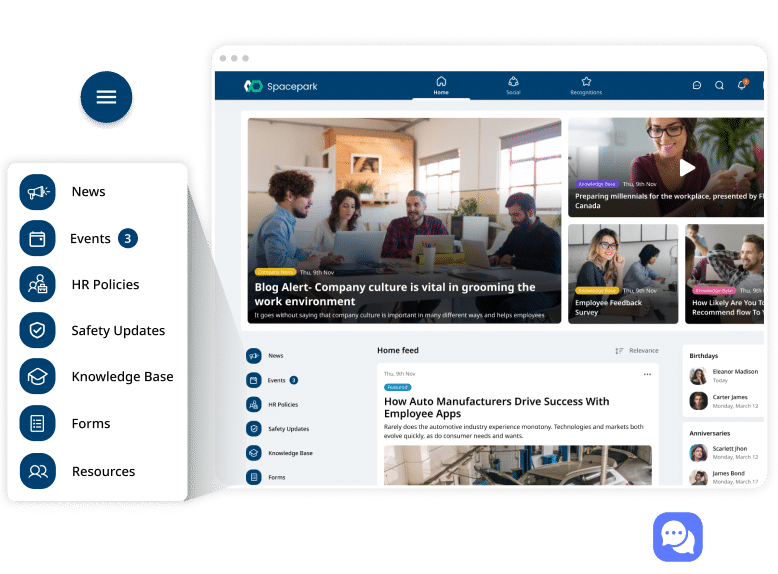 Deploy the HubEngage Intranet Platform as your top-down internal communications portal with all the necessary communication features to keep your employees informed and productive. Personalize the intranet experience with your own menu and colors, publish engaging content, create document repositories and link all your internal systems. Engage with push notifications and increase participation with points and gift cards. See all the features available with the employee communication platform.
Add on the employee recognition hub to your intranet platform to recognize employees for their achievements and enable peer to peer recognition. Automate celebration of milestones like work anniversaries and birthdays with personalized greetings and gift cards. See all the features available with the employee recognition platform.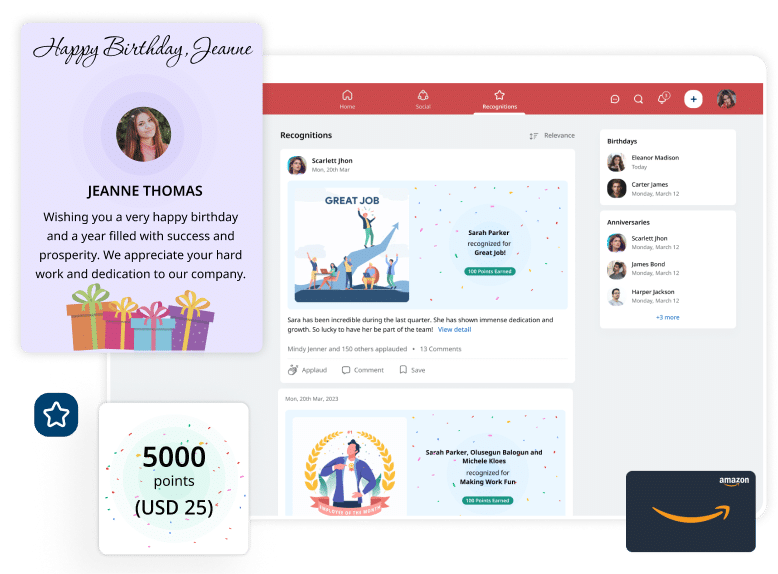 With employee surveys integrated into your intranet platform, get the pulse of your employees periodically. Publish pulse surveys or comprehensive employee engagement surveys using our pre-built templates. Take quick action by knowing what is working and what isn't. See all the features available in the employee survey platform.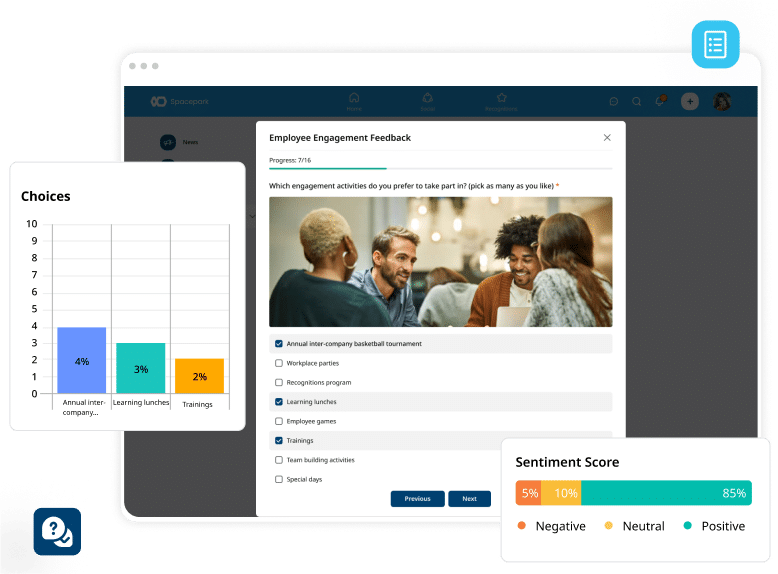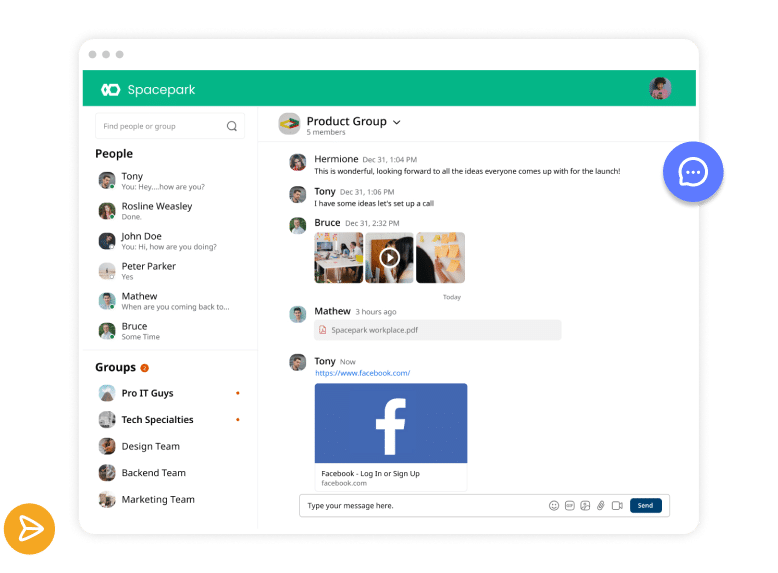 With our instant messaging module, enable team communication in your intranet portal. Enable employees to securely message each other, share documents and communicate in groups. See all the features available in the employee App with the instant messaging chat platform.
Our employee Intranet platform can transform your organization by connecting all your employees no matter where they are and driving engagement. From adoption to engagement, our customers see awesome results with our platform.
Our streamlined process gets you up and running with your company branded intranet within mere days. Plus, our native mobile Apps, Email newsletters, Text messaging and Digital displays make it a snap to onboard all of your employees and drive adoption.
Personalize menus, content, documents, technical resources, safety information to each employee for relevance and productivity. Link other systems with intranet to ensure employees have access to everything they need – no additional websites needed.
Our intranet platform enables staff to get their voice heard with likes, comments, and surveys. Make employees feel appreciated by celebrating birthdays, anniversaries and other milestones. Let employees accrue points for gift cards right on our platform.
Move beyond simple communications – drive engagement. Our intranet platform provides all the features and modules that eliminate multiple tools and enable you to implement a comprehensive engagement strategy suited for your organization.
Employee Intranet is great to inform employees but you can extend your reach and drive even more engagement by streamlining your internal communications through other channels like Employee App, Email Newsletters, Text Messaging and Digital Displays.
We were able to be aggressive and launch in about six weeks and from there the engagement with us for any issues, helping us get menus and content populated–it's been a great experience
Having the employee app, using HubEngage, has been a huge improvement in the company's culture and has improved communication as well. We have received a lot of feedback from employees saying that they absolutely love that we have the app.
There were a couple of times that we were breaking what the platform was meant to do–HubEngage did not look at it as a static product, here you have it–now go make the best of it. It's that type of partnership that goes along with the technology that really strengthens the buy in from our side, that the team supporting us at HubEngage wanted us to see what we've envisioned in our heads. You don't get that as much with companies we've worked with in the past. That was one of the reasons we chose HubEngage and stayed.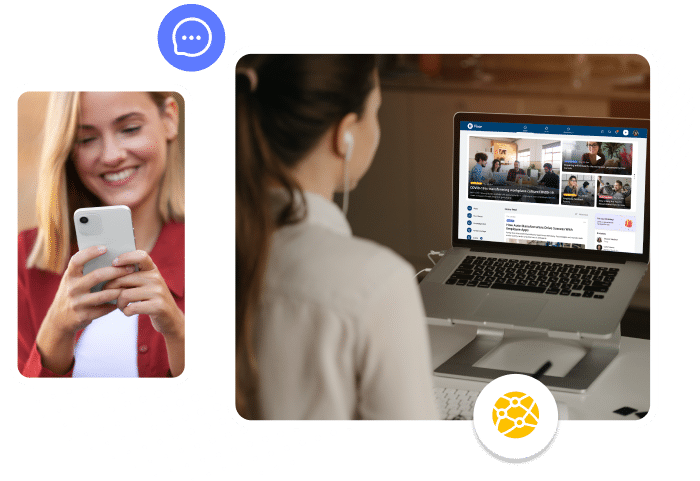 Learn about employee Intranet software, different types Intranets (cloud-hosted  and On-prem), key criteria to consider and the best Intranet platforms for 2023. Click here.