Turn on Engagement (T.O.E) Podcast
The Go-To Podcast for All Things Employee Engagement
The Turn on Engagement podcast is focused on all things employee communication and engagement. We talk to the brightest minds and leaders in the space. From internal communications, employee engagement, human resources, and corporate affairs; we'll cover it all and more. We'll talk about how YOU can get employee communications through effectively to your employee population in order to supercharge engagement, satisfaction, and most importantly your workforce productivity. Learn more about best practices being used in today's work environments and how leading veterans are seeing results based on these practices. Tune in twice a month as we give you the latest engagement trends that will help you transform your workforce.
Episode 5: Maintaining A Communications Flow During & Post-Pandemic

Liberty Mutual Insurance's Director of Internal Communications – Kathryn Kennedy talks about how they handled their internal communications during the pandemic and tackling keeping employee morale high while everyone was working from home. Now that everyone is slowly going back to offices, they're very apprehensive of being around people again; how will they handle their communications? Listen to find out.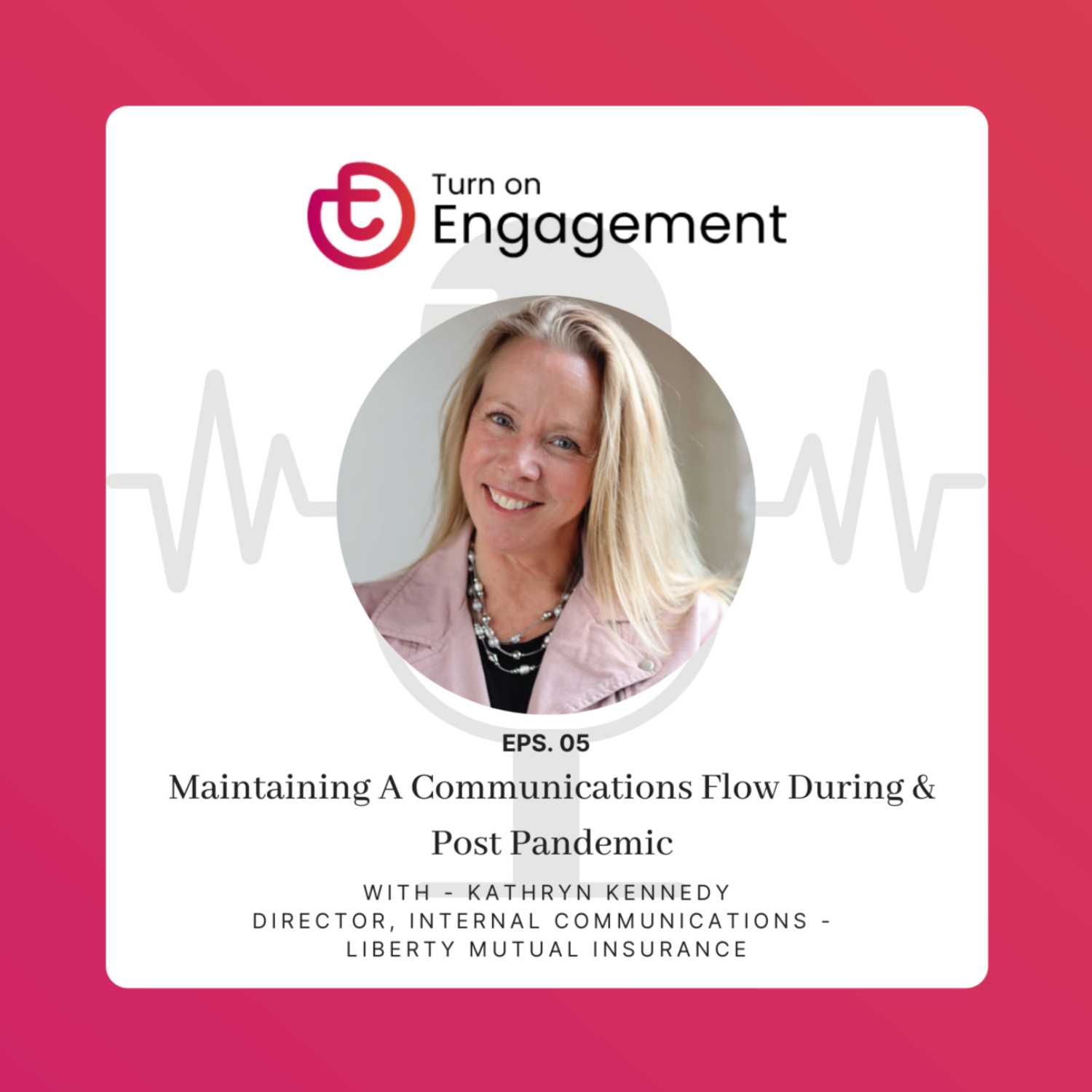 Search Results placeholder
The Turn on Engagement Podcast is Also Available on