Digital Signage For Employee Communications
Custom Digital Displays for Streaming News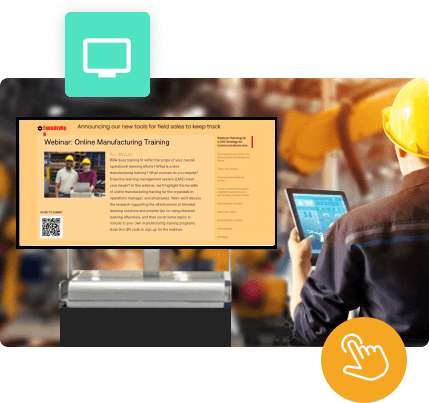 Now You Can Stream Your Latest Content Directly to Digital Displays with HubEngage
HubEngage's custom digital display solutions for the workplace are an ideal addition to complete your total internal communication strategies. By complementing your employee mobile apps, intranets, emails, and other internal communications with digital signage for lobbies, break rooms, or on the manufacturing floor, you can reach employees wherever they are. 
Stream all of your important content to digital signage by relevant location segments, so it's delivered just in time and informative. This is very useful in situations where your employees cannot access mobile devices or computers for safety or security reasons. 
Amplify Your Content in a Highly Visible Channel
Stream news, updates, events, schedules and so much more.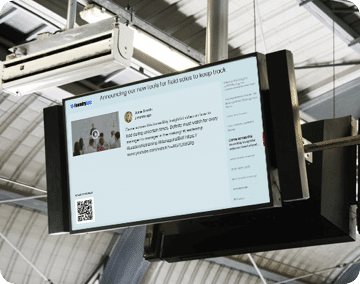 Stream all your content using a scrolling news feed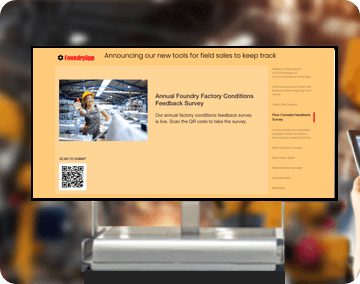 Inform employees about important events and updated schedules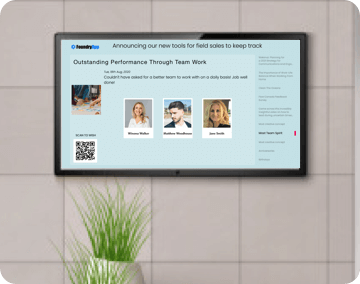 Use segmentation tools help to create unique rich content experiences
Expert Guidance
With HubEngage digital signage you get a lot more than just software. You get an extension to your own team and brand. Our employee communication experts, UX/UI design experts and experience development team will help lay out the perfect experience for your employees so that the experience delivered via digital signage for employee communications boosts engagement in very little time. 
We train you on how to use the platform extensively for all your digital signage solutions and other employee communications activities. Our customer success team is accessible 24/7 and is ready to assist in any way, along with best practices and strategy support.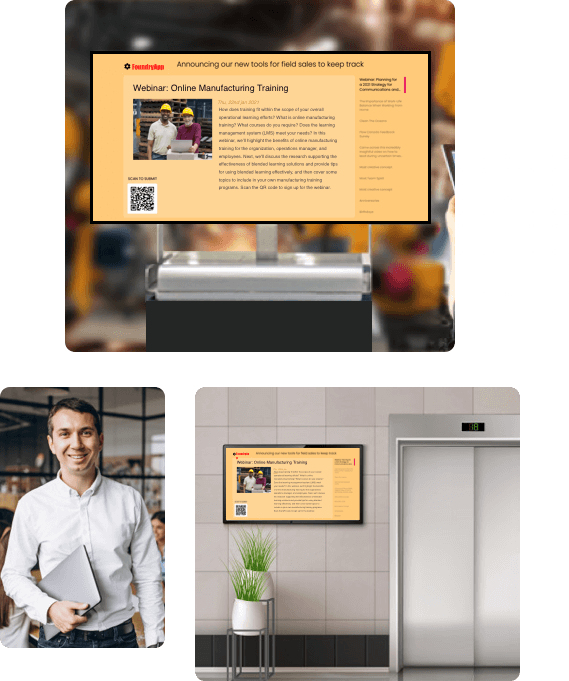 Reach Everyone Everywhere
Let's get your employees connected and engaged.