Employee Engagement and Communications Webinars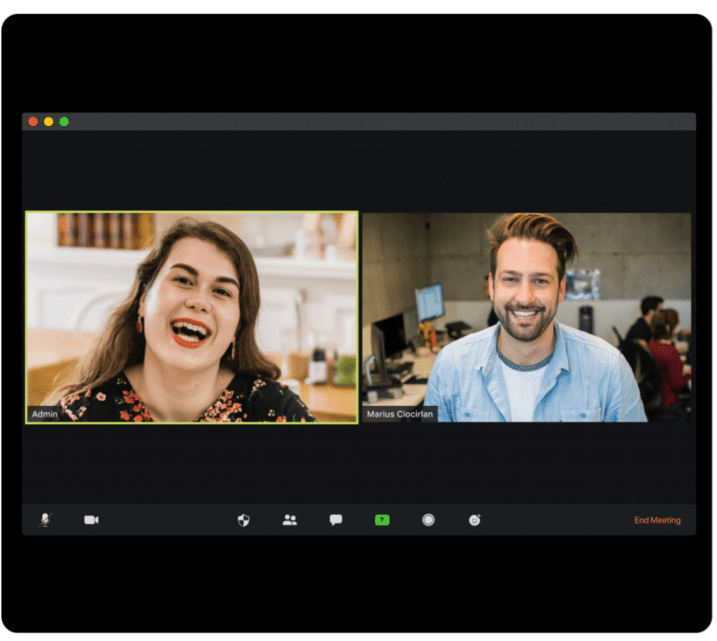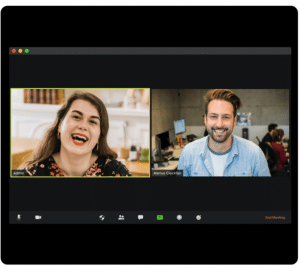 Join Us For Our Exclusive Webinar Series
Get in-depth insights, best practices, hear first hand from our guest speakers and industry luminaries as well as hands-on tutorials on how to create the bests employee experience for your workforce in our webinar series. Bookmark this page and check in often to see updated events in the schedule below, or view recorded past webinars at your convenience. 

Understanding Gender Identity. What is Gender?
Come join us as we take a deep dive in Gender Identity. We will discuss gender terminology, the proper use of pronouns, gender expression, and the difference between gender identity and sexual orientation, We will also review EEOC guidelines.
Understanding Generations X,Y,Z
We have all heard the terms Generation X, or Generation Y that describes a segment of our workforce or the overall population. In this webinar we will take an in depth dive in understanding Generations, X,Y, and Z. What drives this workforce, what are the expectations, how do they want to communicate, what drives and motivates each generation in the workforce?
The Basics Of Employee Surveys
Learn how to create employee surveys that can improve your employees' engagement, performance, and employee satisfaction. Employee Surveys can be effective tools in managing many aspects of employee communication, employee engagement, and employee feedback. This informative webinar will cover design basics, survey do's and don'ts, the importance of survey communications, types of surveys, and using data and analytics.
In this informative webinar, you will learn:
Understanding The Great Resignation
In our latest HRCI/SHRM recertification webinar we talk about the workforce post-pandemic and the resulting labor shortages. The Great Resignation, also known by the terms "The Big Quit", and "The Great Reshuffle" has several ramifications for the future of the modern workforce. Whatever we want to call it, it has changed the labor market.
COVID-19 Vaccine Mandates--What Employers Need to Know
This informative webinar revisits the COVID-19 Vaccine landscape, specifically around the upcoming vaccine-or-test mandate. Learn about free tools to help employers screen employees quickly and efficiently.
We discuss current trends, technology for compliance, vaccine boosters, and many more COVID-19 informative topics.
This informative webinar covered:
HubEngage + Tango Card: Create Holistic Employee Engagement with Integrated Rewards
Join our webinar to learn how Tango Card's global reward catalog, combined with HubEngage's employee engagement platform, helps you create holistic employee engagement, communication, and recognition with integrated rewards.
HubEngage recently integrated Tango Card into its employee experience platform, empowering customers to easily recognize employees for their hard work with customizable, built-in rewards.
This informative webinar covered:
Employee Engagement Technology
Employee Engagement Technology continues to be at the forefront for many employers as they work to incorporate strong employee engagement practices into their corporate goals and objectives. Please come join this informative webinar with our industry experts as we discuss the value and importance of employee engagement technology.
This informative webinar covered:
Employee Vaccinations
As COVID-19 vaccinations become available to all Americans what should employers know about encouraging or mandating vaccines for employees. This informative webinar will focus on what employers should know, current trends, what information is available from EEOC, ADA, CDC, OSHA, FDA, and other great insights.
This informative webinar covered:
The Future of Remote Work
What is the future of remote work? Trends into 2021 tell us that remote work is here to stay post-pandemic. This informative webinar will focus on the trends in remote work, employers' best practices for remote workers, concerns on cybersecurity, employee engagement, and other very informative topics. 
This informative webinar covered:
Employee Engagement in 2021
Employee engagement could not be a more important topic in 2021, as we continue to weather the pandemic. Considering the uncertainty of continued pandemic safeguards, as well as other employee concerns, employee engagement continues to be a key to our organizational success. 
Come listen to our industry expert discuss best practices in various employee engagement processes and techniques you can evaluate for your organization. 
This informative webinar covered:
Leveraging an Employee Experience Platform for Effective Communications in Uncertain Times
In today's uncertain working environment, communicating and engaging your employees in an effective, productive manner is more important than ever. 
Join us for an informative free webinar where we'll examine how the work environment has changed across all industries, from blue-collar to white-collar workforces, and how the race to reach everyone with vital communications is in full gear. 
This informative webinar covered:
Planning for a 2021 Employee Experience Platform for Communications and Engagement
So you've decided that your company needs a better way to communicate with employees in 2021. Where do you start and how can you effectively plan for it?
This past year has taught us all the painful lessons of adapting to a remote working environment in a pinch. With so much uncertainty that still remains, it makes sense to put a communications system in place that allows you to communicate no matter what the future holds. 
In this informative webinar, we'll cover the basics of how to effectively plan for a comprehensive employee experience platform that covers all the bases of communications. 
This informative webinar covered:
Leading in Uncertain Times with an Employee Communications App Platform
Join us as we explore how executives are leading their diverse workforces with effective employee communications platforms. 
We will examine how some of the best companies in the world are informing, inspiring, recognizing and motivating their employees to stay engaged and focused in the most challenging of business environments. 
This informative webinar covered:
Five Ways to Engage Your Employees in 2021 with an Employee Experience Platform
As we begin to think about and plan for 2021, keeping your employees inspired, informed, educated, and engaged is top of mind for many employers. Using an employee experience platform can help you easily design and deploy engaging programming that keeps your employees enrolled in the mission, vision, and values of your company.
Join us for this informative discussion where we will present five easy ways to get your employees on board to achieve your 2021 corporate goals. We'll review best practices and also introduce new ideas to get people engaged fast.
This informative webinar covered: