Empower, Engage, Celebrate with our
Employee Recognition Platform
Our Employee Recognition Platform makes it fun and easy to recognize and reward your employees. Use built-in recognition templates or implement your custom recognition program.
Automate milestones like new hires, anniversaries and birthdays with personalized greetings. Reward with gift cards or get creative with your own rewards.
Create a culture of appreciation, improve morale and increase productivity.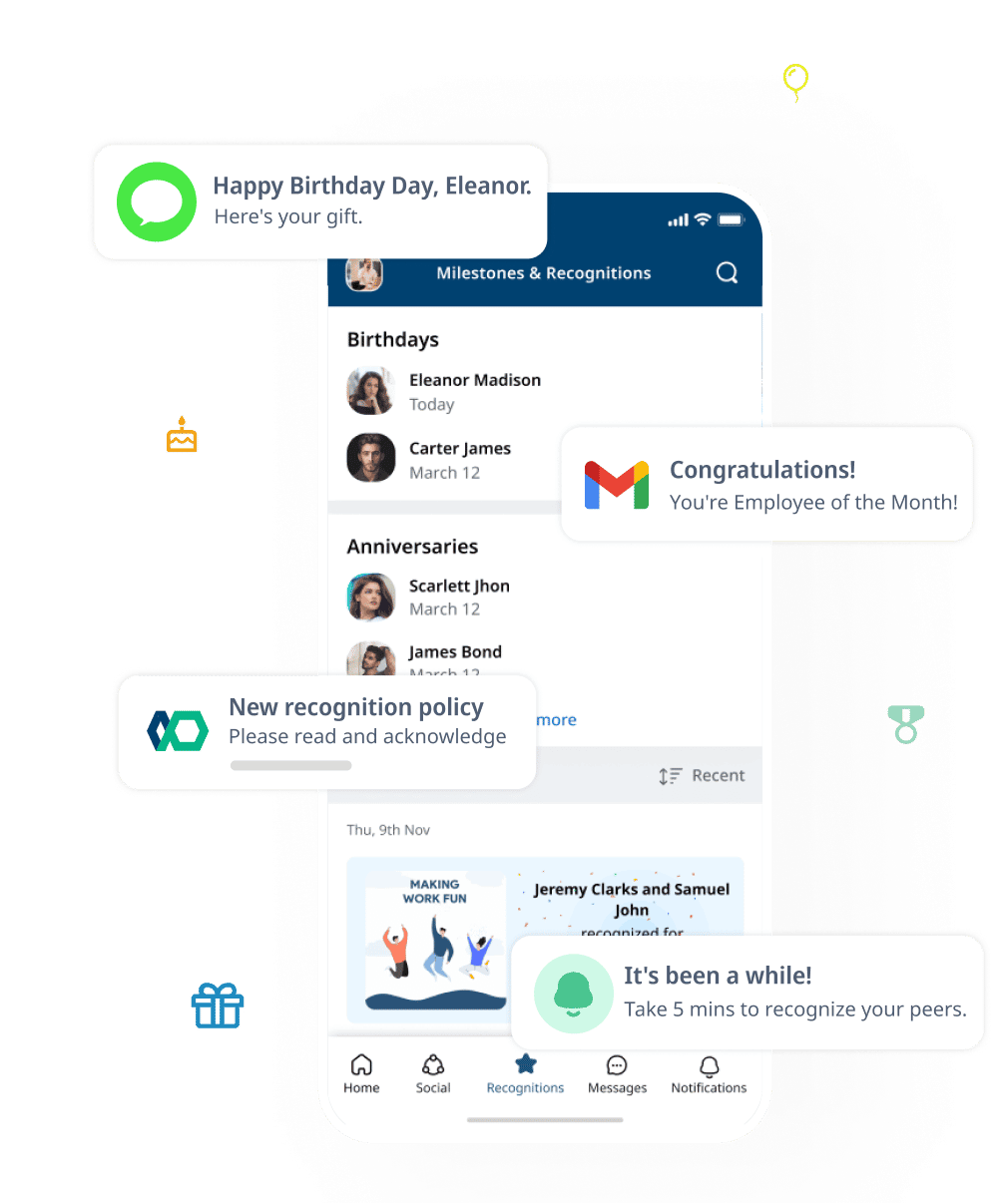 An employee recognition software that creates value
Automate employee milestone recognitions
Whether it is birthdays, work anniversaries or any other milestone, set it up and forget. Our employee recognition app platform will automatically send out recognitions to your employees along with points or gift cards if enabled. Other employees can celebrate or wish their colleagues on their milestones as well.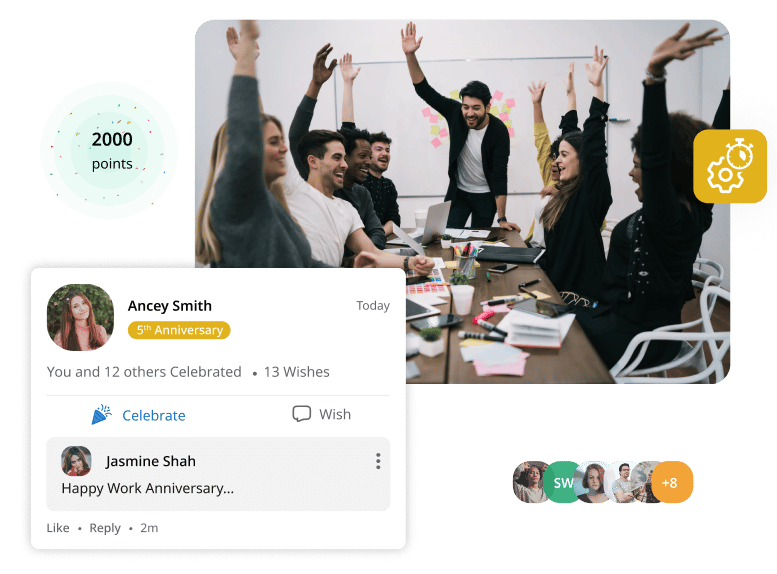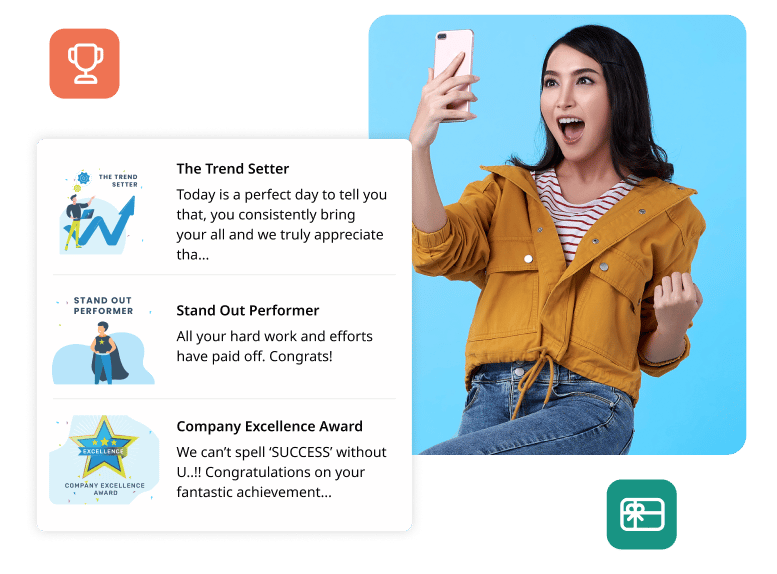 Recognize for achievements or accomplishments
Use our ready-to-go templates for employee recognition or design your custom employee recognition program that aligns with your values and mission. Recognize your employees for their contributions or allow peer-to peer appreciation when someone contributes to your organizational goals.
Drive peer to peer recognitions
A simple thank you or appreciation from a colleague goes a long way in building great teams. With our employee recognition software you can enable your employees to recognize and empower each other.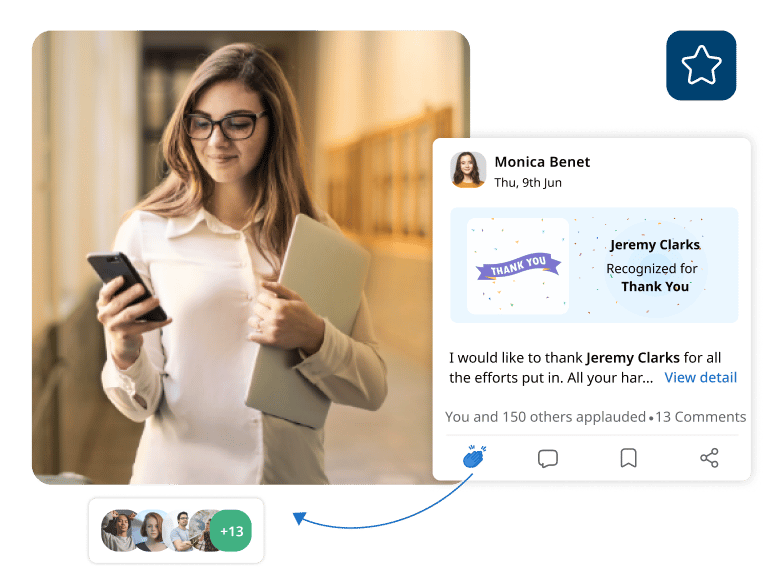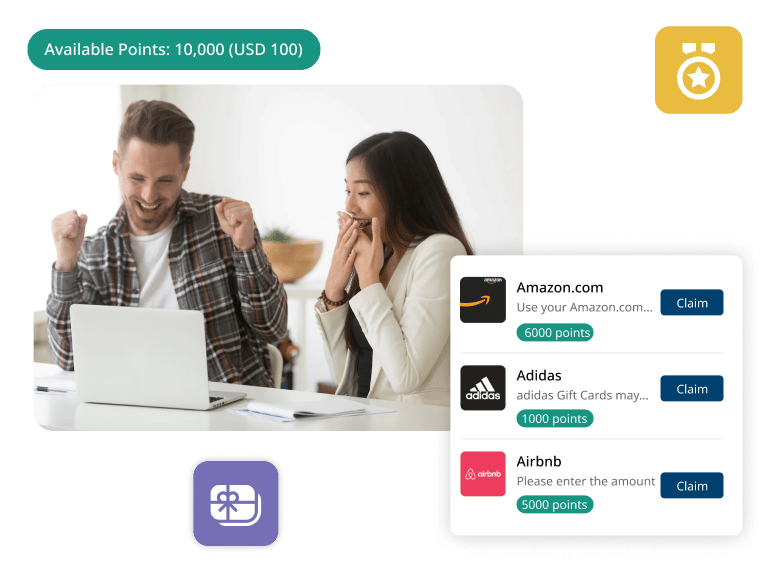 Incentivize with points and gift cards
Easily reward employees. Give points not only for recognitions but for participation from other employees as well to get holistic engagement. Points can accrued by users to redeem rewards (through your provider) or gift cards on our platform.
Drive participation through incentives
Enable employees to celebrate, applaud or comment on recognitions so they can congratulate and appreciate. Drive employee engagement with gamification by giving away incentives both for recognizing as well as getting recognized. Allow employees to accrue points which can be redeemed for your custom employee rewards or gift cards from our extensive catalog.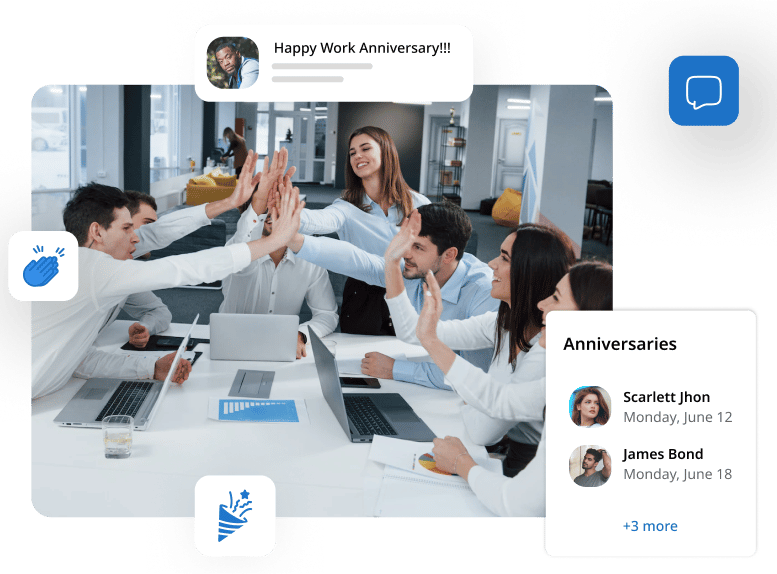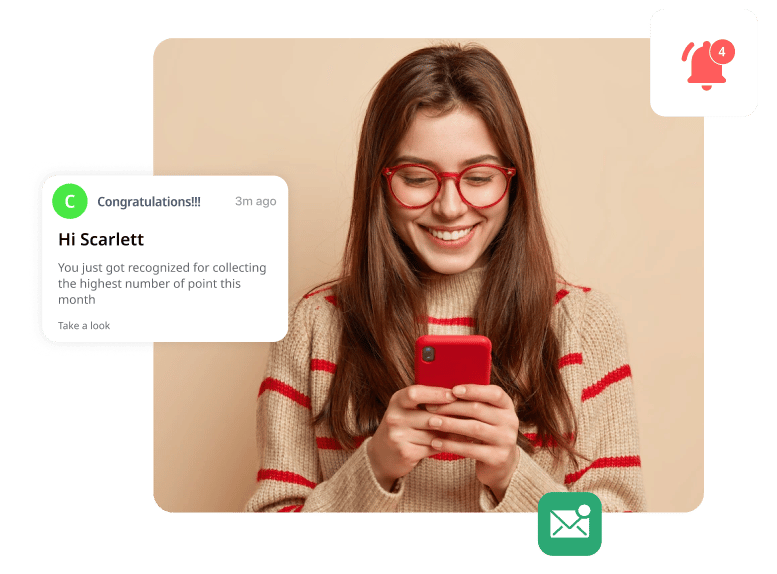 Push notify, email, text or show on displays
Send push notifications in your branded employee recognition App, send emails or a text message to notify your employees that they are recognized. Set up automated nudges to encourage employees to appreciate each other. Show the recognitions on digital displays and replace your legacy employee recognition boards.
Analyze and track
Identify employees who are recognizing and motivating their colleagues. Track and know where and who your top performing employees using our proprietary Recognition Score.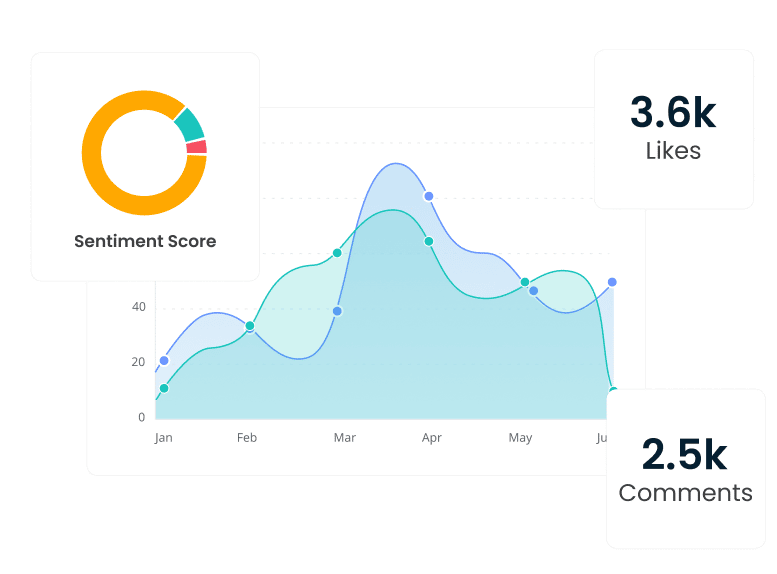 Recognize across multiple channels
Our multichannel approach with mobile apps, web-based intranet, emails, text messaging and digital displays helps you reach and recognize 100% of your workforce anytime, anywhere.
Companies of all sizes trust HubEngage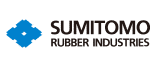 The HubEngage employee communication tool allows each of our associates to be great ambassadors for Extended Stay America. It is a great tool that is helping us attract new associates.
The HubEngage employee software is incredibly well thought out. The tech has easy access to countless tasks, and their client service for any "out of the box" ideas we come up with, is fantastic. Our retailers couldn't be happier with the app.
After evaluating a number of apps, we chose the HubEngage intranet platform based on the quality of their user experience. They are extraordinarily responsive to all our questions (and we have a lot of them!). And they walk us through – everything.
Learn more about employee recognition platform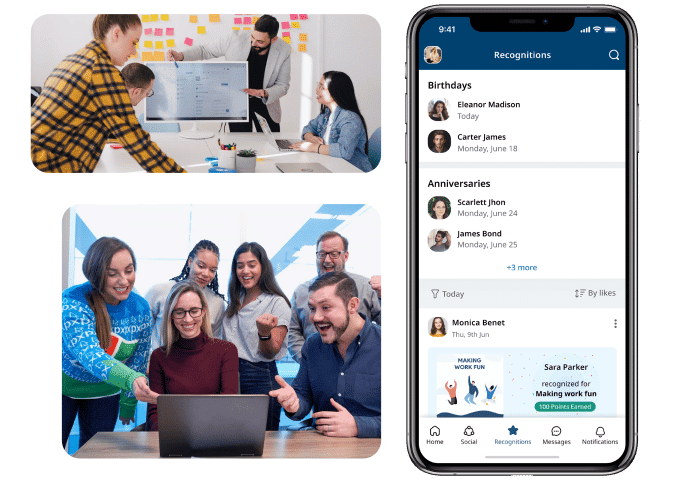 Download brochure
Download our employee recognition platform brochure with complete lists of features
Employee Recognition Software / Platform FAQs
Let's get your employees connected and engaged.