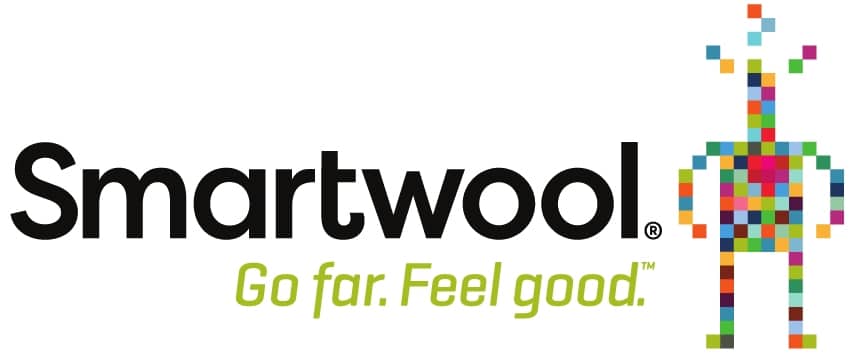 Smartwool Launches Industry's Retail Associate "Insider" App
"Our Insider app showcases products and culture in order to better connect with retail associates. We know that one associate can make a huge impact. Insiders boost brand awareness, support wholesale partners and drive demand and sell-through—they are critical to success and we knew we could connect in a better, more meaningful way with them."
Dane Howell, Vice President, US Wholesale Sales and Marketing, VF Corporation
Problem:
VF Corporation is an American worldwide apparel and footwear company founded in 1899, and its more than 30 iconic brands include Lee Jeans, Jansport, Eastpak, Timberland, Smartwool and The North Face. Smartwool, a 22-year-old apparel brand, needed to communicate to its retailers and vendor partners in a fast, fun and incentivized way to educate retail associates about their products.
Need:
In an effort to better engage retail sales associates, field service representatives and retailer partners, the company reached out to HubEngage to help them better connect with retail associates through a fun and educating mobile digital channel.
Solution:
Using HubEngage's communications and engagement platform, Smartwool developed the Smartwool Insider App. This Insider Program is designed to strengthen the brand's personal relationships with wholesale retail associates via a mobile native app that features engaging Insider specific content and program exclusive rewards.
The Smartwool Insider app takes an education-through-entertainment approach. It informs gear-savvy, information-hungry sales associates with regularly refreshed videos, product insights, and news stories. It provides a rewards-based, intimate learning experience and the ability to communicate directly with Smartwool employees, participate in challenges and contests. The more an associate interacts with the app, the more exclusive Smartwool Insider gear he or she will earn.
Result:
Smartwool is able to better connect to its retail partners, their associates and other vendors selling their innovative products. The two-way communications features and gamification elements combine to create an entertaining yet educational experience.
"Our Insider app showcases products and culture in order to better connect with retail associates," said Dane Howell, Smartwool vice president of US Wholesale Sales and Marketing. "We know that one associate can make a huge impact. Insiders boost brand awareness, support wholesale partners and drive demand and sell-through—they are critical to success and we knew we could connect in a better, more meaningful way with them."
READ MORE INDUSTRY COVERAGE HERE:
http://www.outdoorsportswire.com/smartwool-launches-industrys-retail-associate-insider-app/
http://insideoutdoor.com/smartwool-launches-retail-associate-app/
http://www.snewsnet.com/press-release/smartwool-launches-industrys-retail-associate-insider-app/
http://www.holtonsalesgroup.com/news/2016/7/25/smartwool-launches-industrys-retail-associate-insider-app1
Watch the President of Smartwool talk about the Insider App, it's benefits and value to the company.
Another Powerful Integration – hubEngage & YOU