What is an Employee Intranet?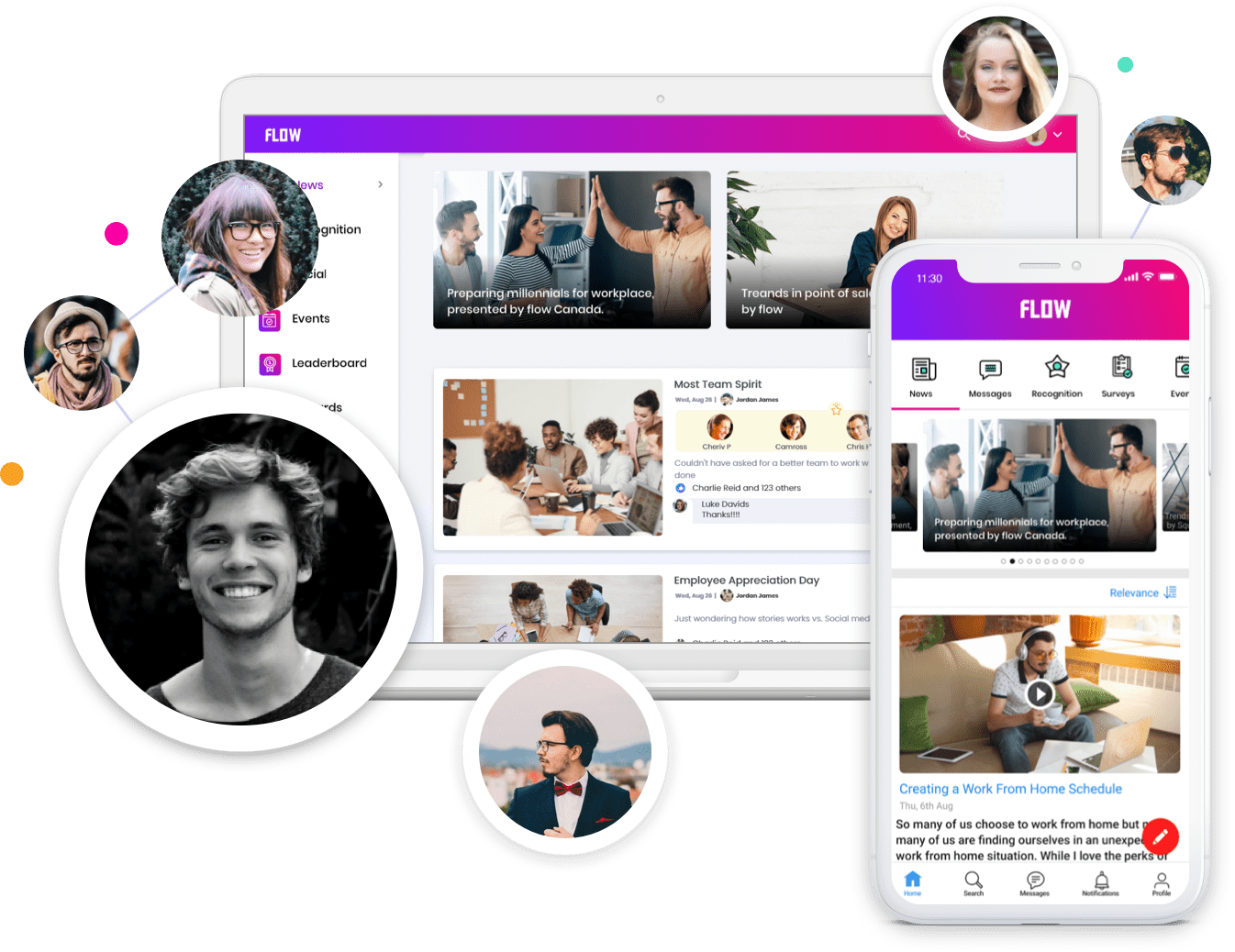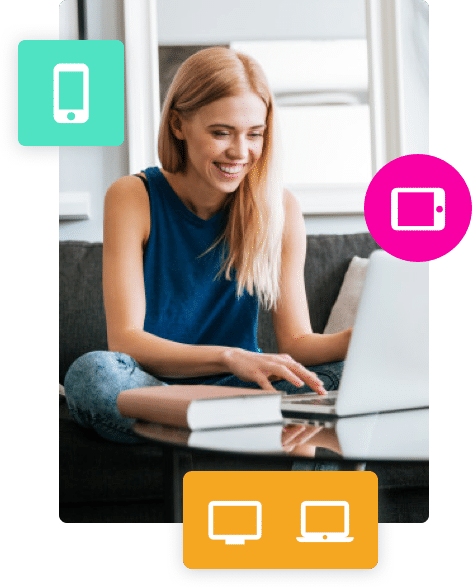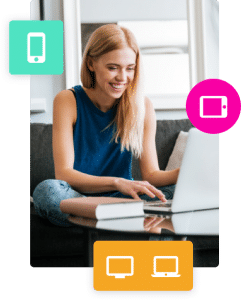 According to a 2021 Employee Engagement survey, it was discovered that nearly 64% of employees had stopped being engaged at work.
As people were forced to stay at home and consequently became less engaged because of the pandemic, digital tools like employee intranets gained traction. This came as no surprise as businesses had to devise other means to aid work collaboration, increase productivity, and enhance internal communications within the organization.
Digitally connecting employees and bridging any existing communication gap has never been more needed than now, where a vast majority of employees work remotely. At the most basic level, employee intranets help businesses solve the dilemma of communication, collaboration, and information sharing within the workplace.
Employee intranets are not necessarily novel or new. In fact, they've been used by businesses for decades. However, not many are presently aware of the benefits this internal communication work tool can offer to them and their business. For many, the first image that probably comes to mind when the word employee intranet comes up is an out-of-date, clumsy, difficult-to-navigate intranet platform, and that's understandable. 
The traditional employee intranet software most persons were used to came with a number of limitations. Modern intranets, however, bear little similarity to their cumbersome counterparts of the past. They are, in fact, more crucial than ever before. Interesting right? Let's take a look at what a modern employee intranet is and what it does. 
What is an Employee Intranet?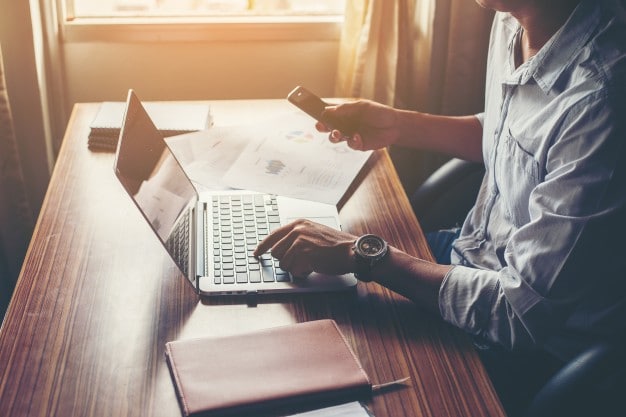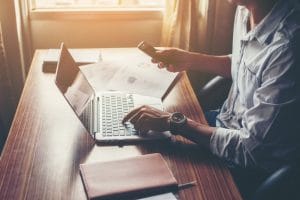 Depending on the organization involved, intranets can take the form of a website, collection of collaboration tools, internal communications platform, information-sharing platform, or even a social network. There is really no standard format. Because of this, people tend to get confused as to the exact nature and definition of an intranet. No worries, we've broken it down.
An employee intranet is a closed/private and secure network used by employees for internal communication, collaboration, and information sharing. You wouldn't be wrong if you simply called it an internal communications hub. Think of it as a work-system built to manage and distribute information exclusively to employees within an organization.
Much like a company's website, which acts as the face of an organization or brand, an intranet software serves the same purpose only this time, behind closed doors and accessible only to employees.
Intranets make up one of many tools that constitute the digital workplace. Collaboration tools like cloud-based productivity solutions, Teams and Slack, and other traditional enterprise applications are among the others. These tools, when combined, make up the digital employee experience (DEX) 
With new changes in the technological landscape taking place almost every day, many organizations are now tilting to intranet solutions to keep their employees up to speed.
Modern intranets should ideally promote internal communication and make it easier for employees to execute their given tasks by providing them with a unified hub where they can easily:
Access document files

Connect socially with colleagues

Log timesheets

Find the right tools they need to do their job

Communicate and share information

Collaborate on current projects

Access company resources, and keep up-to-date with company news and events

 
In essence, a successful intranet bridges any existing communication gaps between employees solves the problems of disconnect between teams, improves workflow, centralizes information and activity, builds culture, and makes work easier while improving productivity and the quality of workplace life.
Don't Mistake An Intranet for the Internet or an Extranet (Intranet vs. The Internet vs. Extranet)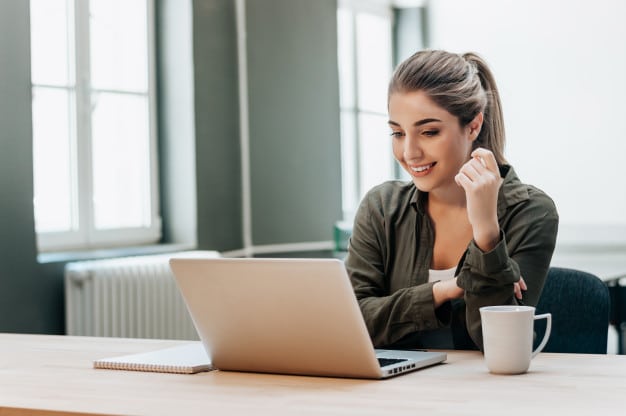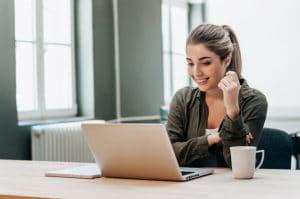 The internet, intranet, and extranet are all types of computer networks. Their difference, however, lies in the purposes they serve and who they're meant for.
While the internet is a global public network accessible to everyone, intranets are privately owned networks accessible to only a specific group of users, in this case, employees and members of a company. An extranet is quite similar to an intranet in terms of features, only that this time it is available to an approved set of persons or authorized third parties such as partners, customers, and vendors.
Benefits of Modern Intranet
It is a no-brainer that employee intranets have become an essential piece of the workplace in recent years. By providing a secure space for modern employees to communicate and collaborate, businesses can improve communication, teamwork, and organizational efficiency. But what are the specific benefits of using an employee intranet?
#1. Improved Internal Communication
The first and primary benefit employee intranet offers is improved internal communications. Communication is a common goal for every workplace.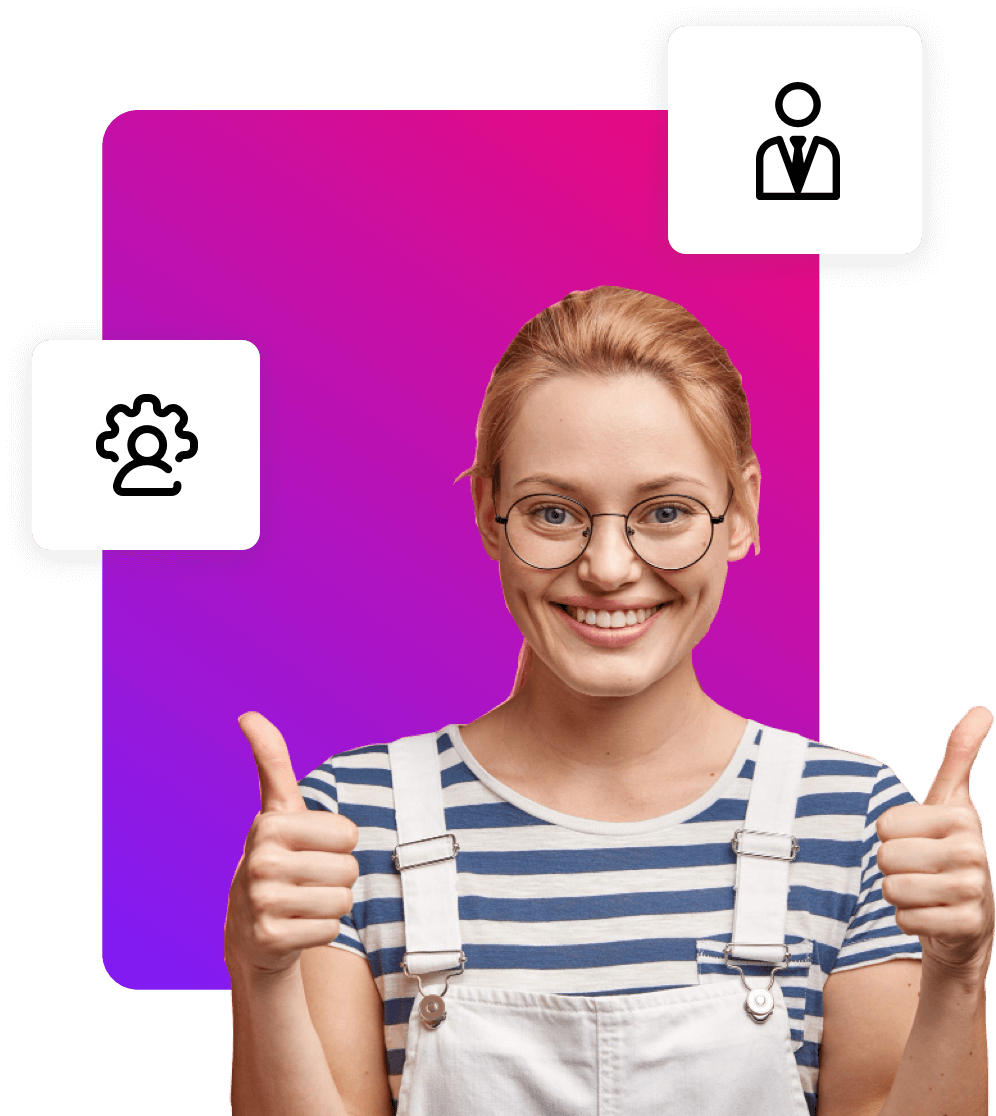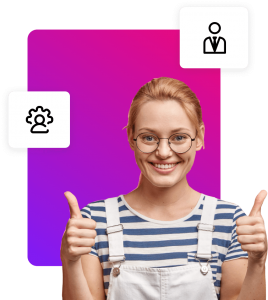 Employee intranet makes all the difference by creating a circle where teams can effectively collaborate and communicate thereby keeping the entire workforce glued to achieving smart goals. This, in return, creates an opportunity for improved communication speed and overall communication quality. 
The beautiful thing with employee intranet is that these pieces of information shared within the entire workforce stay within the team.
#2. Safe And Secure Communication
Without proper measures, information passed using the internet can easily be hijacked. An employee intranet, on the other hand, provides a secure space due to its limited accessibility.
Because an intranet is a closed, private network, it is less vulnerable to external attacks. This provides you peace of mind, knowing that your company's sensitive information and papers are secure. 
#3. Easily Accessible
A mobile intranet is key to improving employee engagement and ensuring that they always have access to the most up-to-date information. Thanks to mobile, employees may access their intranet at any time and from anywhere in the globe. It is critical for the intranet's success to have a mobile-friendly version.
#4. Increased Productivity
According to 86 percent of CEOs, ineffective communication impacts productivity negatively. It's easier to share information when you have a dedicated employee communications platform. An intranet increases productivity in the following ways:
Cuts down email – An average employee spends about

3.1 hours per day

responding to company emails. An intranet is a more efficient way to foster information sharing.

Allow for faster responses to minor and medium-sized concerns by centralizing FAQs, helpdesks, and resources all in the same place.

Provides employees with all of the tools and information required to effectively carry out their jobs.
#5. A Friend To Remote Workers
A large number of people who were forced into a remote work situation struggled to work from home. Only a few were able to keep up with the demands of deliverables, communication, and meeting punctuality.
Organizations that had looked at intranet quickly discovered that it was the best way to track and help workers working remotely to communicate efficiently. With the intranet, meetings were easily organized for those working remotely, and they could communicate in real-time without interruption.
Moving past the pandemic, the intranet has continued to function as a haven of calm for remote workers who are relieved to know that communications and deliverables can be unaffected within the company.
#6. HR Hub
The human resource team is usually the organization's support framework in most industries. Employee intranet has the obvious advantage of assisting the different HR teams to work together more effectively in one central location.
#7. Tool Integration 
Having several digital tools all over the place can be exhausting. Employee intranets allow you to connect several work centers while helping to integrate all workplace digital tools in the same space. 
Imagine opening your laptop and finding that all of your work tools are linked to a single location. It's incredible, isn't it? That's the satisfaction an employee intranet provides.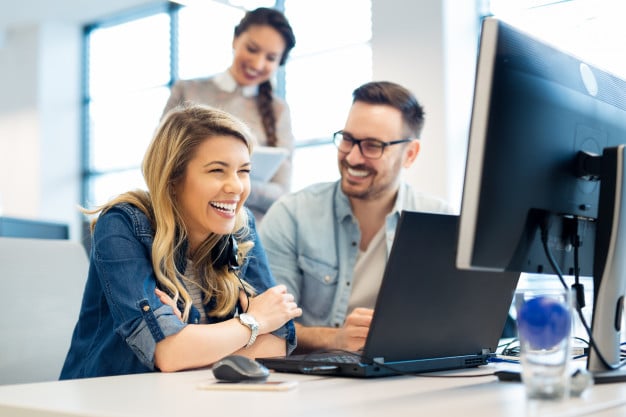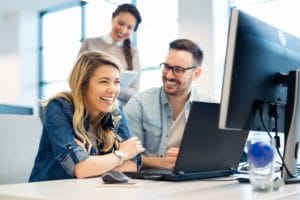 #8. Better Employee Experience
Modern intranets provide features that make employees' jobs simpler and less stressful. With employee intranets, everyone on the team can enjoy a better workplace experience without any hassle. 
New employees are not left out as they are able to perform their introductions, get a total office setup, and have all the documents they need (past and present) to understand an organization within a central place. With this, the friction of introducing new employees is reduced, and communication internally is enhanced. 
#9. Strengthens Workplace Culture
The workplace has faced several challenges in the previous year, emphasizing the necessity of having a strong business culture.
Emphasis on communities that value and give attention to workplace culture has also grown within the last few years. According to Glassdoor, 56% of employees applying for a role value strong workplace culture first over their pay.
Beyond information sharing and communication, modern intranets provide a space where your organization's culture can shine through. Easy collaboration and communication also go a long way toward fostering a sociable environment where employees can easily interact and get to know one another.
#10. An Engaged And Connected Workforce
Another benefit modern employee intranet offers is an engaged and connected workforce. Employees do not feel disconnected from the company and its goals as strong company culture and constant communication are always in place. 
#11. Secure Knowledge Management
By providing a central repository where employees can easily access all up-to-date company documents, the company intranet can make it easier for employees to find the information they need when they need it.
This can improve productivity and efficiency within the company, ensure that access to information is not affected by personnel turnover, and make certain that employees always find the information needed by them to perform their jobs (thanks to tools like search).
In general, employee intranets provide a secure, private online space for employees to access company information and collaborate with their coworkers. 
Book A Demo
The world has evolved, and more than ever before, businesses are now embracing new technologies to help provide a better, more effective workplace. There have also been significant changes in the way we work.
Remote working has significantly risen to prominence. With many businesses choosing to not return to work full-time in the office, it has necessitated a greater need to connect workforces digitally.
To learn more about using employee intranets for your business, contact HubEngage. We'll help you get started with a plan that considers the needs of your company and employees while also providing an engaging environment where they can connect and collaborate on projects together.
Trusted worldwide:
In our customer's voice
HubEngage is always a cut above your expectations.
"HubEngage is always looking for the cutting edge things to do, are open to every idea, and are ready to implement in the next couple weeks or months. The customization is nice to have. We have a great personal relationship with a quick response rate for any issue."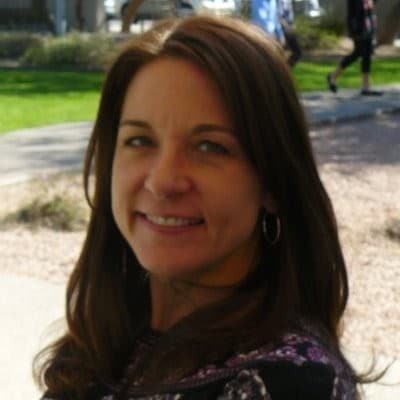 Alexis Strizich, Business Systems Project Manager
M-Culinary Concepts


"If any company should invest in any app, it should be this one, HubEngage."
We know that each associate can have a huge impact on the overall guest experience and ultimately on the property's bottom line. Regular users of the app have better cultural awareness and help to drive hotel profitability. After all, happy, engaged team members create happy, engaged guests and a healthy bottom line.
We are 50 hotels mostly up and down the east coast and rapidly expanding across the US. Our challenge was that, when you are spread out over 50 locations and counting, it doesn't really feel like much of a team. So, we were specifically looking for something that could bring everyone together and connect everyone so that they could feel more like a team. We did a lot of research on the available options and HubEngage topped our list. HubEngage makes connectivity within the organization at your fingertips.

Our employees just love to share their pictures, videos, and other content on the HubEngage social platform. And the administrators are particularly happy to about the document-sharing feature. Of all the apps we have in the company, we have never had such an amazing response for any as we do for HubEngage. Whenever a question is asked on the platform, we get an answer in minutes.

And the best part, anytime we needed something done or had a request, HubEngage was there for us literally handholding us through the process.
Lizz Chambers, Vice President
Associate Engagement | Newport Hospitality Group, Inc.

"We have a great relationship with HubEngage."
"After evaluating a number of competitors, we chose hubEngage based on the quality of their user experience. They have been extraordinarily responsive to all of our questions (and we have a lot of them!). They take the time to walk us through everything."
Digital Marketing
Great Dane Trailers

"The HubEngage platform is incredibly well thought out."
The back-end provides easy access for countless tasks, and their client service for any "out of the box" ideas we come up with is fantastic.

Our retailers couldn't be happier with the app and we couldn't be happier with our decision in choosing hubEngage.
Brandon Lee
Retail Training & Engagement | Smartwool / VF Corporation

"The HubEngage app has been a wonderful engagement tool for Pengate."
Not only is the employee engagement app easy to navigate, but it's also easy to measure the results of our initiatives and goals via the comprehensive reporting dashboard.
Sarah Schaffstall
Marketing and Sales | Pengate Handling Systems, Inc.

"The HubEngage employee app drives engagement, satisfaction, and hopefully retention as well."
Our native HubEngage app is called "MyESA". Using it, our associates are learning more about the company they work for and how they can grow as part of it. Now employees feel more connected with the company and are able to understand the big reach of the business as a whole. This app also allows each of our associates to be Brand Ambassador for Extended Stay America and is a great tool that is helping us attract new associates consistently. We particularly love the idea that the app allows us to send different content to different people in the organization according to their roles and hierarchy. The platform is helping us tremendously in terms of seeing employees recognize each other and participate in each other's success and celebrations.
Sid Levy
VP of Talent Management & Associate Engagement | Extended Stay America