Secure
Employee Text Messaging
system
Ensure that your message gets through by using text messaging to communicate with employees wherever they are.
Send out emergency alerts, important announcements and other updates. No mobile app or data connectivity needed.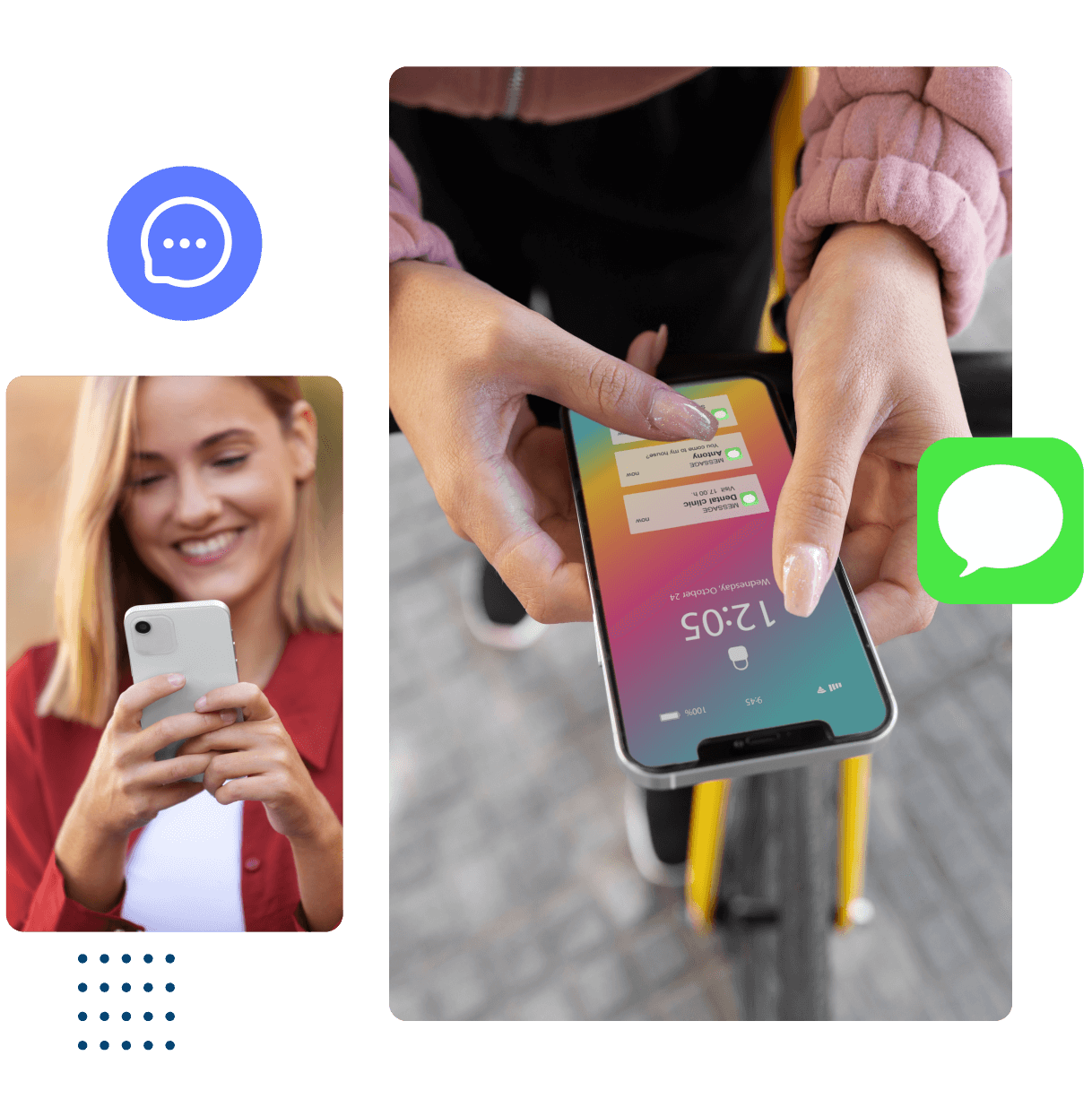 Our text messaging service is built for businesses of all sizes. Whether you are a large or small organization, you can quickly get started just by uploading your list of users and setting up your campaigns. 
HubEngage's  text messaging / SMS service is secure and has the highest level of compliance required for enterprises. Our secure cloud hosted software allows you to manage users and run campaigns from anywhere.
Texting your employees is the best way to reach them wherever they are – it is reliable, does not need installation of mobile apps or data connectivity. It works best in situations where you need to send out emergency alerts or important announcements.
With HubEngage, you can send text messages instantly or schedule them to go out at certain times.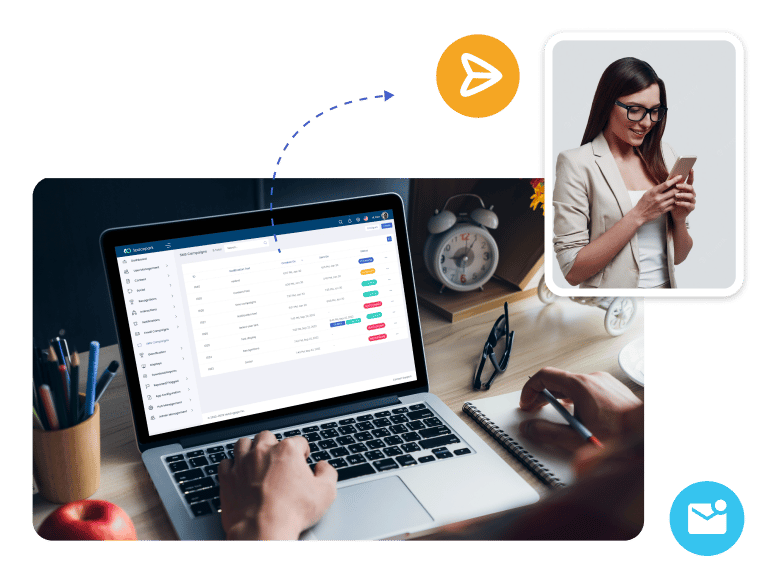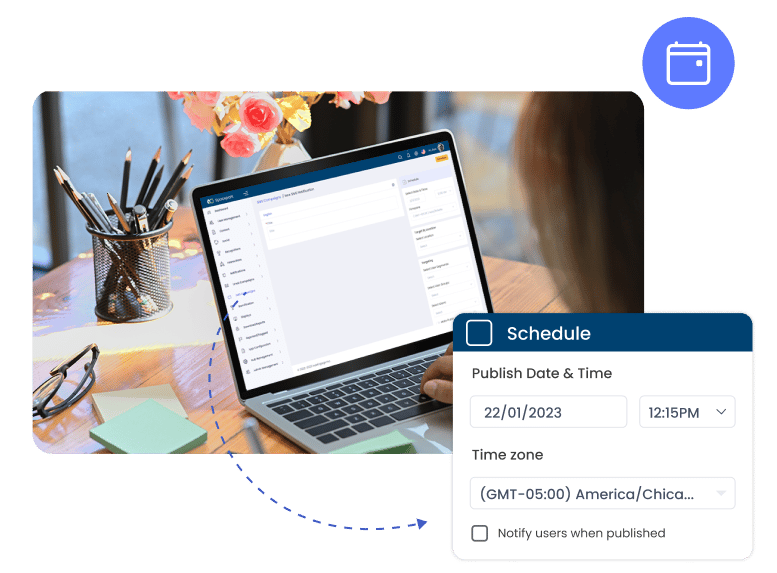 Send your text messages with high relevance. With our powerful segmentation tools you can dynamically segment your employees based on different criteria like location, department, cost-center, payroll and more. Our text messaging software automatically syncs with your HRIS, Payroll or CRM and moves users into the right lists. No more manual work!
Our employee text messaging system supports 14+ languages. Automatically translate your text messages into the preferred language of your employee and send it. Ensure that your message is read and understood.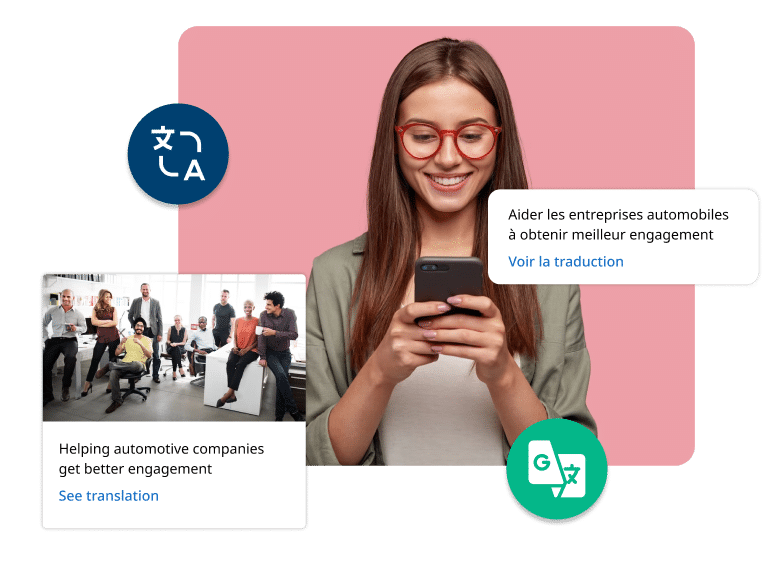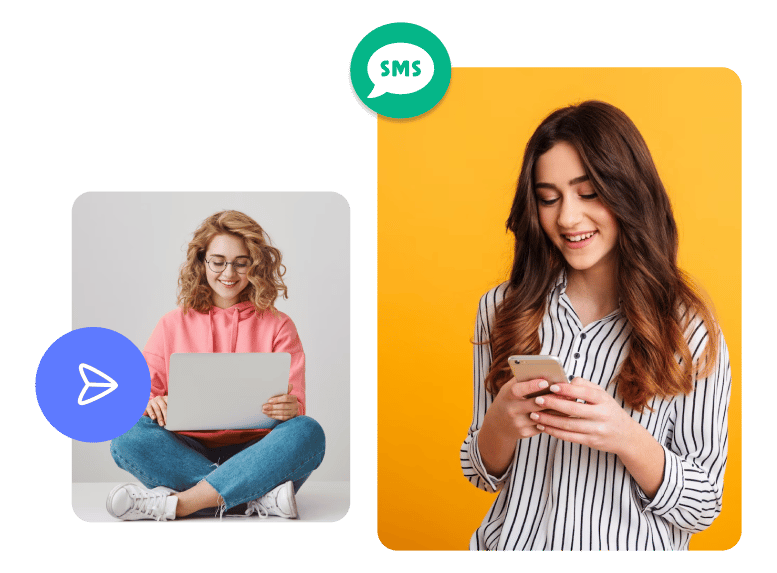 Insert web links easily with text messages and get your employees to take action. Remind your employees to take further action on the employee engagement app. Notify them to take surveys, quizzes, or to view important company communications
Our employee text messaging platform is designed to give you analytics that are relevant to the enterprise. You can not only know the open rates and track link clicks but our software goes much deeper by helping you slice the data breaking them down by segment, location, departments and more.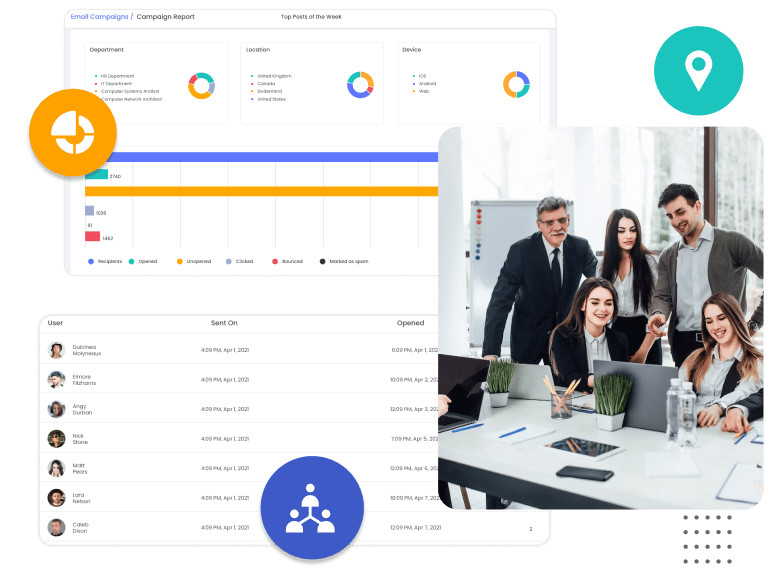 Using text messaging to communicate with your employees is great in certain scenarios but it may not work if you want to keep your employees informed all the time. You can make sure your internal communications reach every employee and drive even more engagement by pushing the same communications through other channels like Intranet / Web, Mobile Apps, Email Campaigns and Digital Displays.
We were able to be aggressive and launch in about six weeks and from there the engagement with us for any issues, helping us get menus and content populated–it's been a great experience
Having the employee app, using HubEngage, has been a huge improvement in the company's culture and has improved communication as well. We have received a lot of feedback from employees saying that they absolutely love that we have the app.
There were a couple of times that we were breaking what the platform was meant to do–HubEngage did not look at it as a static product, here you have it–now go make the best of it. It's that type of partnership that goes along with the technology that really strengthens the buy in from our side, that the team supporting us at HubEngage wanted us to see what we've envisioned in our heads. You don't get that as much with companies we've worked with in the past. That was one of the reasons we chose HubEngage and stayed.