The Ultimate 2023 Intranet Software Guide for Increased Communications and Productivity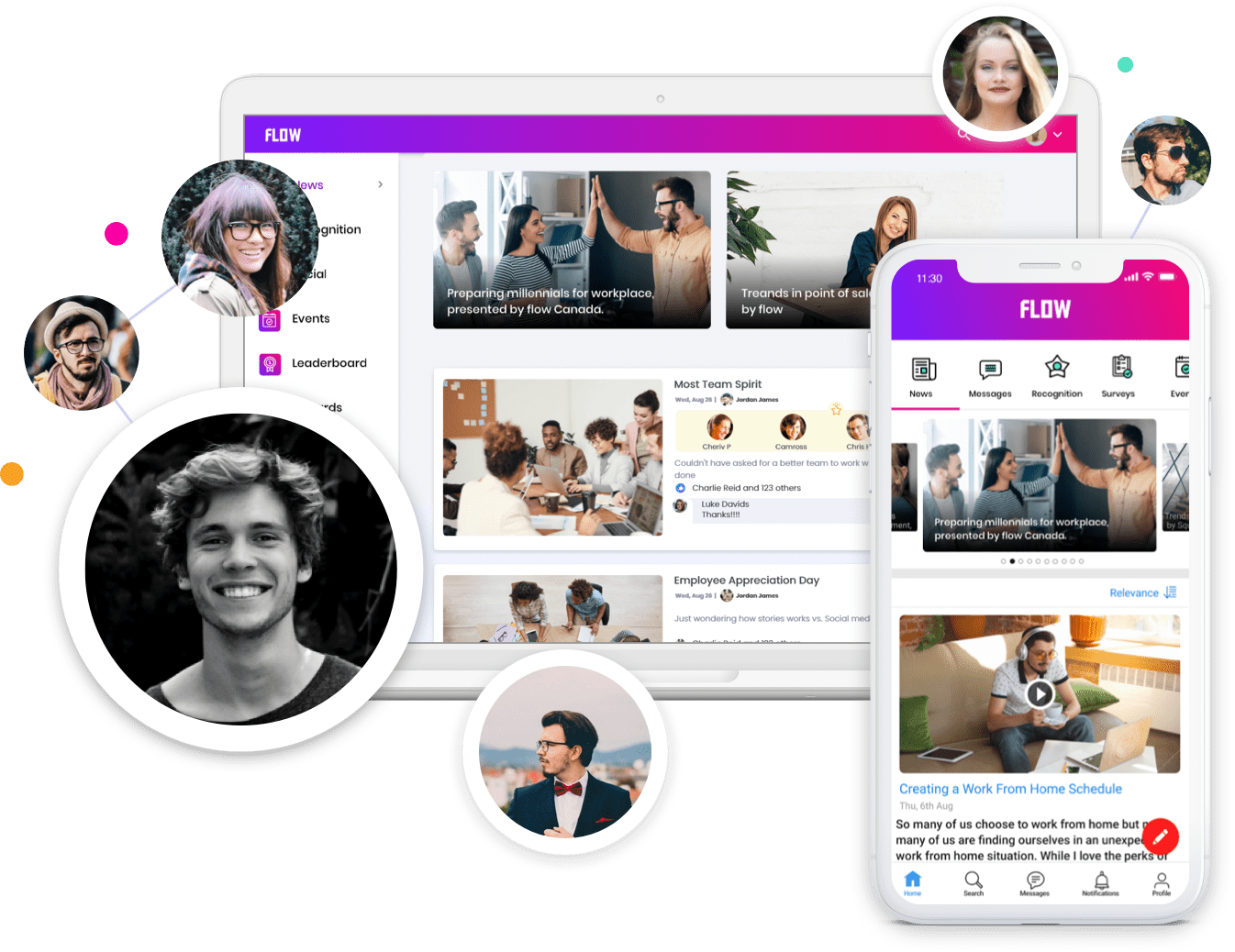 What is an Intranet?
Intranet software is a centralized network where employees can easily share ideas with peers from any location. With its social media-like features, you can share pictures, posts, and comments, making for a more interactive experience. The result is a work environment where everyone feels connected, and can better collaborate in all aspects of their work.
Additionally, enterprise software solutions improve communication with remote workers by letting them maintain a direct line of communication with their peers. They can access resources, chat with coworkers, schedule online meetings, and join team activities, feeling on par with onsite workers. Finally, intranet software facilitates 3-way communications, making it easy to find the right person to talk to. It encourages open discussion and prevents rumors. You can also automate repetitive tasks to save time and focus on more critical tasks. And you can build progressive company culture by promoting norms that align with your organization's desired behaviors and values.
Know More About The Most Recommended Intranet Software of 2023
What is an Enterprise Intranet Software?
Corporate intranet software is a private network that is only accessible to employees within an organization. It is used as a central library for important resources like company policies, forms, documents, videos, and other types of files.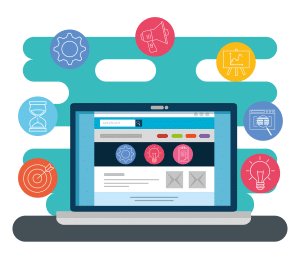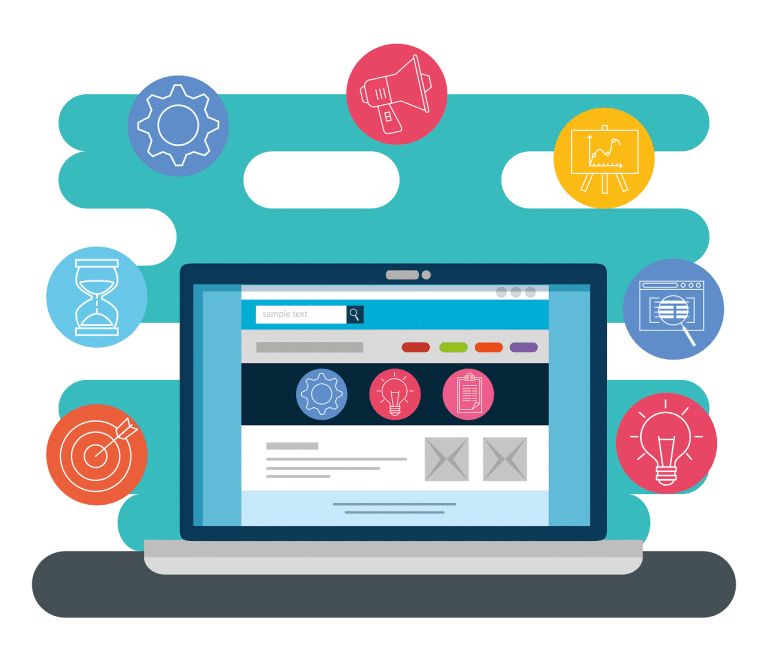 Using intranet systems allows organizations to connect seamlessly with their workforce through various engagement tools. You can create instant forms, pulse surveys, quizzes, messages, social engagement posts, email campaigns, discussion forums, recognitions, and more.
An intranet also automates workflows for all departments, which helps to reduce manual labor and improve employee efficiency. With an intuitive and user-friendly design, intranet software like HubEngage quickly get information out and across the network.
Explore HubEngage: A feature-packed Intranet
What are the Common Features of a Good Intranet Software?
Traditionally, intranets act as a portal for sharing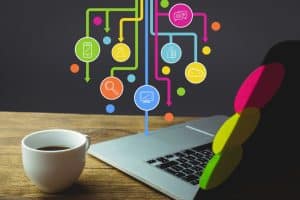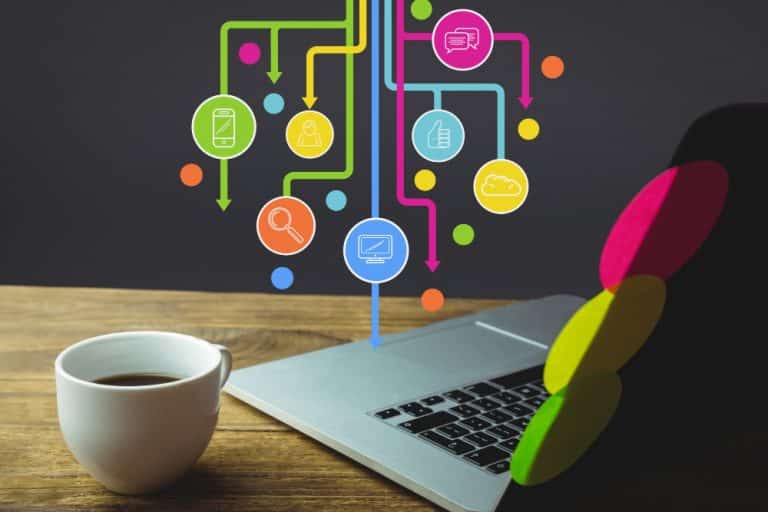 best practices and information that is pertinent for employees to share securely within an organization. But it's time you upgraded from that.
Say goodbye to the headaches of scrambling to keep your digital work environment up-to-date. And say hello to a streamlined and innovative intranet app that will help your employees succeed and your business thrive.
A good intranet software tool will have the following features:
Social networking working forum: Posts with like, comment, and share options

Dedicated newsfeed: To publish company and industry updates
Automation: To schedule and send announcements, notifications, alerts, reminders, and read acknowledgments at fixed instances of app or user activity
Team collaboration tools: Chat groups, discussion boards, whiteboards, video chats
Content management tools: Email campaigns, instant messaging, dynamic forms, instant surveys
Policy management tools: Dedicated section for circulars, policies, process docs, vision-mission-value docs
Recognition module: With gamification and instant redemption integrations
Branded Intranet Software: With a unique app name, color, fonts, menu, buttons, and more
User dashboard: For users to evaluate their participation insights of the intranet
Admin dashboard: For the admin to leverage the maximum benefits of the intranet
Role-based permissions: To ensure responsible behavior on the platform
Intranet search: To access any content without wasting time looking for it
User analytics hub: To measure and boost platform activity
Auto publishing: For pre-approved content and users
Auto translation: So that international users can access all content in real time in any location
 Revolutionize your internal communication with a modern intranet software
10 key criteria to compare and find the best intranet for your organization
How many features does the

intranet software

have?

Is it customizable, scalable, and easy to deploy?

Is it accessible on different devices?

Does it support unique needs such as automation and translation?

Does it put content creation in the hands of users (best practice)?

Does it support polls, quizzes, and surveys?

Does the enterprise software solution have built-in app analytics?

Can the native app be branded in your brand elements?

Is it privacy and security compliant as per current industry standards?

Does it easily integrate with third-party apps that you are using?
Embrace an intranet software that unites your entire organization
Don't Mistake An Intranet For The Internet Or An Extranet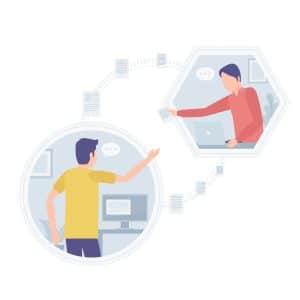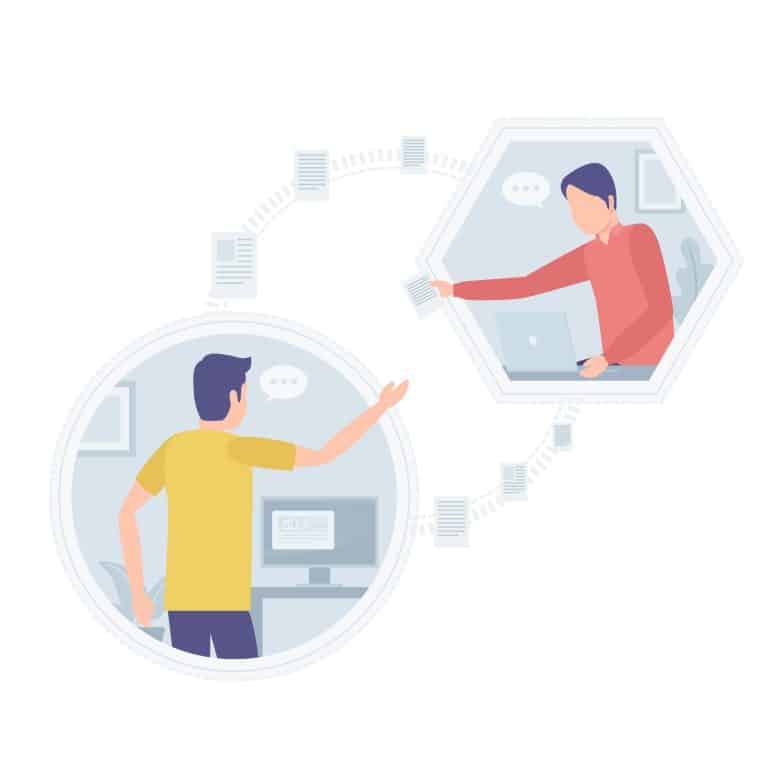 The internet, intranet, and extranet are all types of computer networks. Their difference, however, lies in the purposes they serve and who they're meant for. 
The Internet is a global public network accessible to everyone. When used by an organization, it is referred to as an enterprise intranet software. Whereas intranets are privately owned networks accessible to only a specific group of users within a company. And an Extranet is quite similar to an intranet in terms of features. Only this time it is available to authorized third parties such as partners, customers, and vendors.

Read more: Intranet Vs. Extranet Vs The Internet
Why is HubEngage the Best Intranet Software of 2023?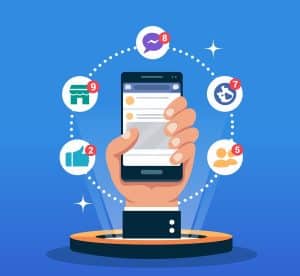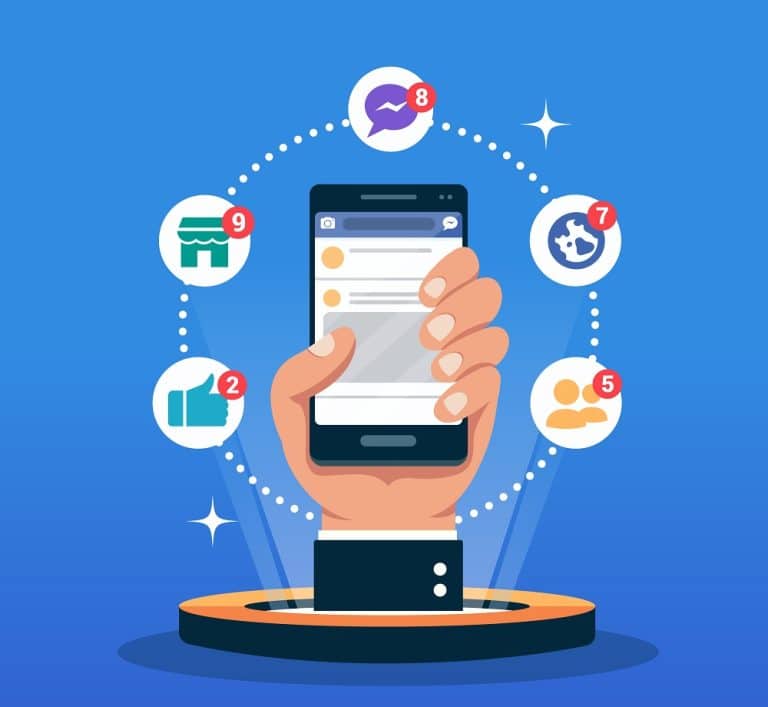 HubEngage is a unique type of intranet software that is created with the purpose of helping companies increase their employee engagement. By using the intranet deployment method of HubEngage, you are increasing the security of internal communications within your company. See how our analytics work for you, by providing you with the answers you need in one convenient dashboard. Further, the software is accessible on all device types: Mobile, Desktop, and Tablet.
As a software innovator, HubEngage offers the maximum number of features as compared to any other app in the intranet software domain. On average, the frequency of our innovative feature updates is 1 per week.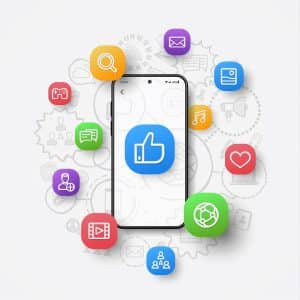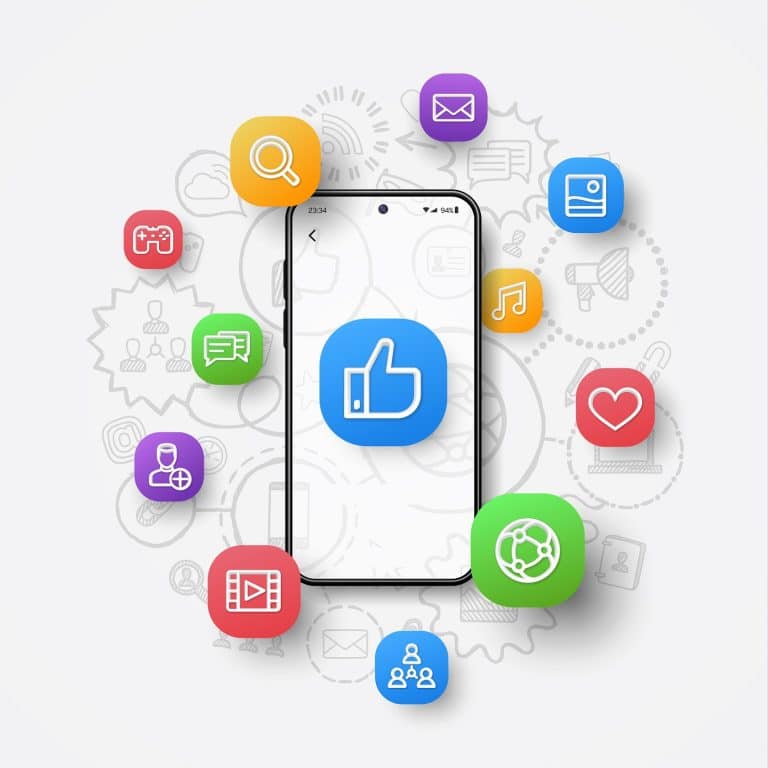 This means that HubEngage innovates and creates at least one new feature added to its intranet module, every week.
Another important fact to consider is HubEngage's array of online reviews and high ratings by popular tech platforms, clients, and intranet users. Just do a Google search to see them all.
As an intranet software-creating company, we are constantly working on ways to better the user experience and make it easier than it already is. From branding options to personalizations, weekly tech updates to compliance, and automation to customer support, HubEngage is your numero-uno intranet-providing partner. Why would you settle for anything else?
HubEngage Intranet


Google Rating:

5.0


Total Reviews: 36
Best Features of HubEngage Intranet
HubEngage Intranet is a robust software solution that offers a wide range of features for organizations of all sizes. It is easy to set up and quick to deploy. The engaging UI and UX, along with intuitive navigation and search capabilities, make it a pleasure to use for employees at all levels. Advanced access control ensures that sensitive information is only available to those who should have access. With 3-way communications, users can easily communicate with colleagues at any hierarchy level. HubEngage's social module within the enterprise intranet software also allows for recognition with gamification, forms, and surveys. It is customizable and scalable. And, with instant analytics, organizations can gain valuable insight into employee engagement and use that information to make informed decisions. Overall, HubEngage Intranet offers a comprehensive enterprise software solution for organizations looking to improve internal communications and engagement.
Client (Online User) Feedback
When it comes to user-friendly and efficient intranet software, HubEngage is the top choice for many clients. With the quickest deployment time on the market, it is easy to use and has flexible pricing to fit any budget.  One of the standout features of HubEngage is its reliable security measures, giving clients peace of mind when it comes to their data. This enterprise software also saves a significant amount of admin time and reduces help desk costs, which is a major advantage to any organization. Clients are pleased with the quick turnaround on customization requests and the availability of the Ticking Knowledge Base, a tool that ensures consistent app training and excellence. Additionally, the proactive customer-facing team at HubEngage is always ready to assist clients with any questions, making this platform a must-have for companies looking to streamline their internal communications.
Pricing of HubEngage Intranet
Free Branded Demo App before the subscription

Free Trial = There's an unlimited trial period on the Demo App

Free app training during the trial period

Free content creation support on the Demo app

Pricing is flexible

as per the modules needed pu/m

Fits varying budget sizes

Unlimited storage

Unlimited integrations

Unlimited Dashboards
Book a personal demo of the best intranet software of 2023
Other intranet options for the digital workplace in 2023
Jostle
Google Rating: 4.0

Reviews: 12
Jostle is a unique employee engagement tool that helps organizations streamline their workflows and promote better collaboration. With top features like a comprehensive employee directory, resource management, and event planning, teams can easily stay organized and connected. Additionally, the intranet software integrates smoothly with Microsoft 365, Slack, and Teams, allowing for seamless communication across various channels. However, some users have reported that the interface could benefit from improvements, and uploading certain content formats can be a bit slow. Despite these drawbacks, their pricing plans are well-priced and affordable, starting from just $3.45 per month for the Bronze plan. Furthermore, teams of fewer than 15 people can use Jostle for free! If you're looking for a simple, user-friendly way to boost team engagement and productivity, Jostle is definitely worth considering.
Happeo
Google Rating: 5.0


Reviews: 16
Happeo is one of the enterprise software solutions that offers businesses the tools they need to communicate efficiently and effectively. With its Google Workspace integration, employees can access all the features they need in one place. Happeo also offers excellent analytics capabilities – monitoring influencers and engagement – in one place. The platform also offers a universal search function and includes an employee directory that automatically generates a visual org chart. However, some online users have expressed concerns about limited search functionality and lack of data analytics. Furthermore, using Happeo on mobile devices can be challenging to the frontline workforce, which may pose challenges in real-time communication. Regardless, Happeo has three plans starting from merely $10/per user per month, making it a relatively affordable option for businesses of all sizes.
Blink 
Google Rating: 4.3


Reviews: 692
Blink is a communication intranet software designed for frontline workers. It boasts robust chat functionality and ghost publishing, making it an attractive option for teams looking to improve their internal communication. However, some online users have pointed out that Blink's Excel exports could use improvement and the mobile version lacks certain features like events and blog article creation. Additionally, new users may find the learning curve to be steep. Blink offers three pricing options, including a 14-day free trial for users to test out the platform. Overall, Blink is a solid option for businesses looking to streamline their communication processes.
Igloo
Google Rating: Na


Reviews: Na
In the modern world, Igloo has become synonymous with digital intranet software used by businesses to connect and collaborate with employees. With easy deployment and a drag-and-drop UI, Igloo makes it simple for teams to access information and work together from anywhere using the mobile app. While there are some reported drawbacks, such as a steep learning curve and search function issues, the customizable pre-designed templates and integration with SharePoint make Igloo a viable option for companies looking to streamline workflow. Priced at $599 per month for up to 5,000 users, Igloo offers robust enterprise software solutions for businesses of all sizes.
Communifire

Rating: na
Reviews: na
Are you looking for comprehensive enterprise software solutions that can help your team stay organized and connected? Look no further than Communifire. This powerful tool boasts a multitude of top features, including required reading tracking, a smart search tool with filters, easy task management, and personalized news feeds. Plus, with instant chat and messaging and the ability to share news and events, it's easy to keep everyone in the loop. And if you need help, don't worry – prompt customer support is always available. However, some users have noted a few drawbacks, such as UX issues and occasional missing content. Importantly, pricing plans are scalable and flexible, so you can choose the right one for your needs. So why not give Communifire a try today?
Read more specific use cases and benefits of the best Intranet Software of 2023