Simple and Intuitive Administrative Management
An Admin Dashboard Built by Stakeholders, for Stakeholders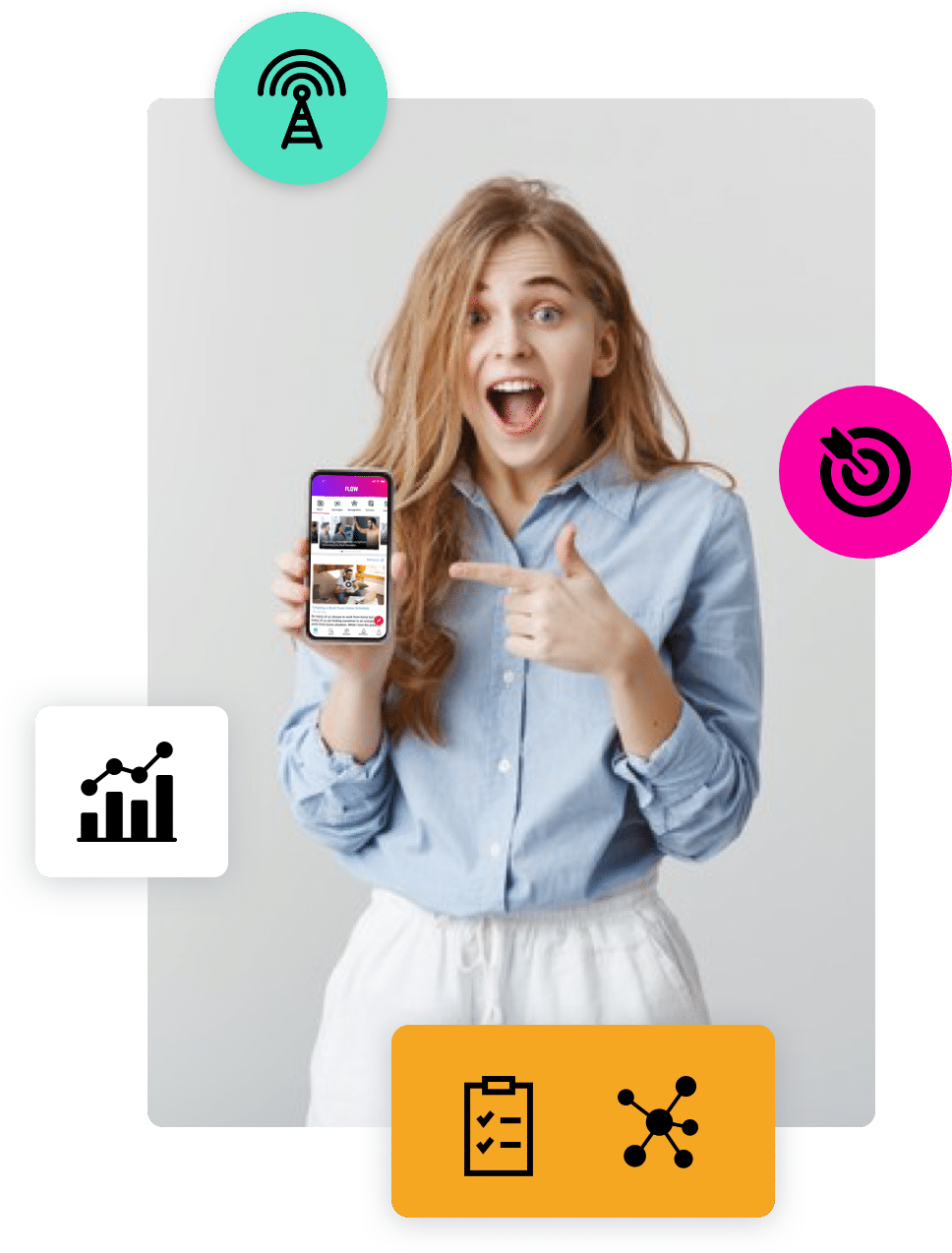 Managing your content and users has never been easier in one single connected platform across all channels for mobile apps, intranets, digital displays and emails. 
With simple what-you-see-is-what-you-get (WYSIWYG) tools, instantly manage all your content in a beautiful, customized admin dashboard. Whether you are creating content such as news, surveys and rewards from scratch, or if you are pulling that content from an integration into another legacy system, HubEngage make the process simple and fast. 
Organize your employees into different segments, such as location, department, role and more, so that you can target them with content that is most relevant. Push notify instantly for maximum content engagement.
Pro Tip: Want to learn more about how to become an administrative pro? Check out this thought leadership piece on how you can measure content insights with deep analytics.  
Easy to Manage Employee Communications Platform
HubEngage's easy-to-use solution makes employee segmentation and content management simple for stakeholders in HR, Internal Communications, Operations, and Corporate Affairs. Save time, resources, and consolidated budget while streamlining the flow of communications in a single platform.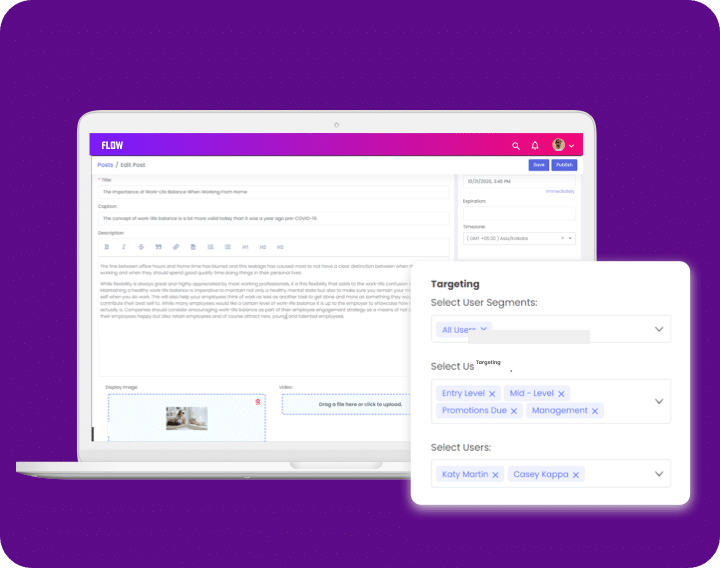 Admins can easily implement content and can target segments based on multiple conditions such as roles, departments, etc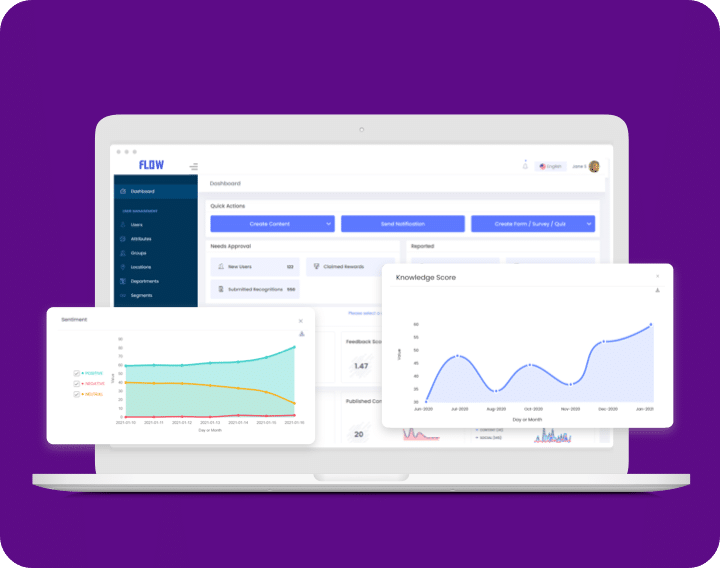 Manage content, users, and run segment specific reports in your own customizable dashboard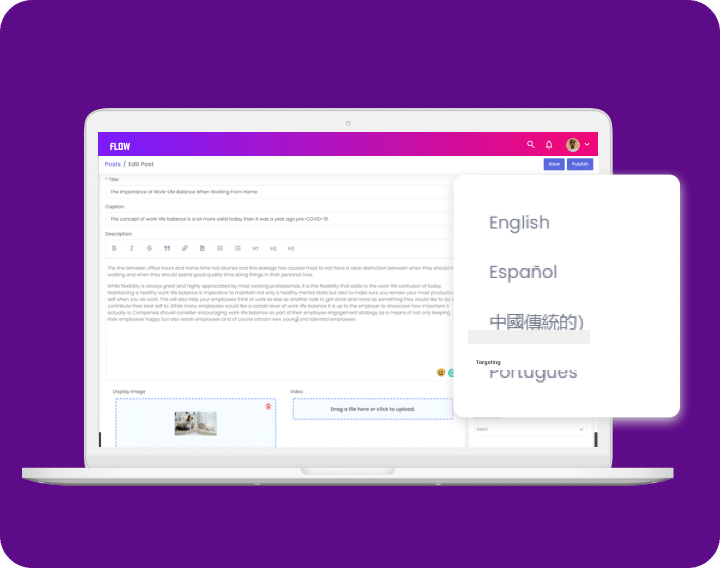 Add rich content in multiple languages, so you can target and reach a global audience faster with greater meaning
Dedicated Support and Training So You Get the Most Out of the Platform
HubEngage's employee communications experts are there for you, from start to finish, to make sure that you know how to leverage all the tools in the platform and all your admins are confident in their ability to communicate well using the platform.
We train each customer one-on-one to not only show you the power of what you can accomplish but also to listen to your unique challenges and offer the best solutions from our wide feature set.
We are with you for the journey. With regularly scheduled engagement meetings as well as available 24/7 email ticket support, we can troubleshoot side by side with you when you need it the most. Our employee communications team is ready to hop on screen-share calls to show you how to do something or get a task done for you.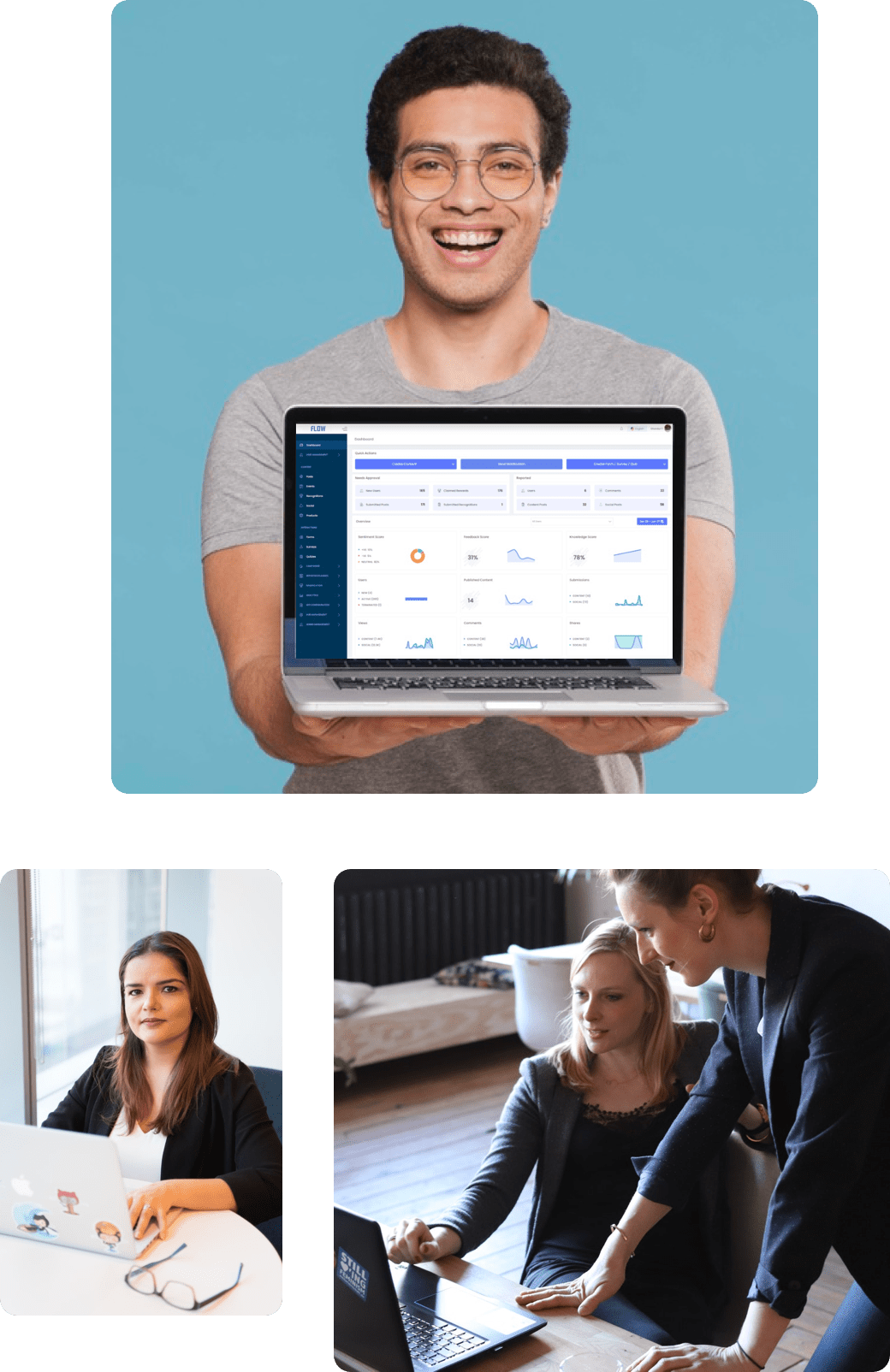 Engage across multiple channels
Our multichannel approach with mobile apps, web-based intranet, emails, text messaging and digital displays helps you reach and engage 100% of your employee population anytime, anywhere.
Pick the solutions you need to engage
HubEngage's employee engagement platform allows for companies of all sizes to solve for their unique needs from communications to recognitions to employee feedback.
Pick one or pick all based on your need.
Let's get your employees connected and engaged.

Let's get your employees connected and engaged.