The Ultimate 2023 Employee Communication Software Guide for Internal Comms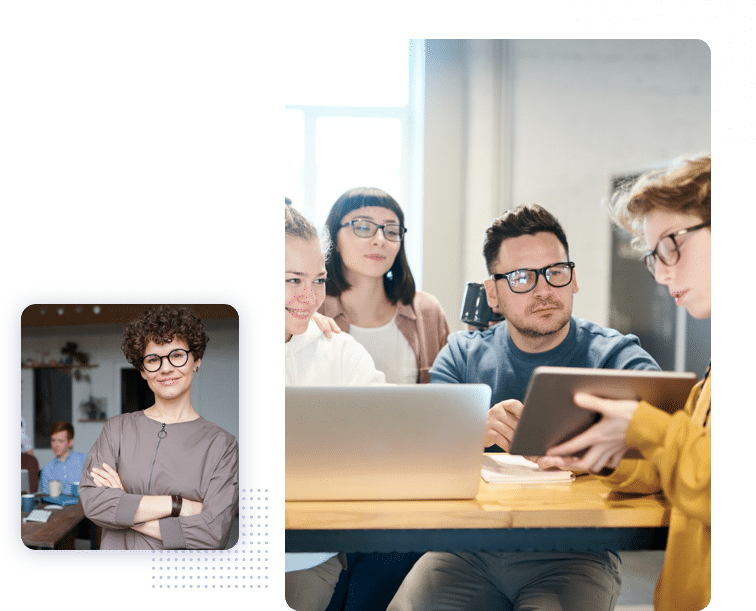 Our ultimate guide for Employee Communications Software is a comprehensive review that takes you through all aspects of an employee communication software and helps you pick the right software to improve and take your internal communications to the next level.
Here are the topics covered:
An employee communications software or internal communication software allows organizations to manage and distribute internal communications to employees in an efficient and effective way. Most communications software provide multiple channels like an Intranet, employee apps, email newsletters, digital displays and text messaging through which employees can access and share information.
Having efficient internal communications is key to employee engagement. When employees are informed and understand about the organization's mission, vision and values, they blend into the company culture, are productive and motivated. This in turn impacts the bottomline of the organization. Therefore, implementing a good employee communication software is critical for every organization.
Just buying an employee communication software and setting up a platform for internal communications will not solve your challenges with employee engagement, productivity or morale. It is important to have a long term internal communication strategy based on the goals you want to achieve. Around 60% of companies don't have a long-term internal communication strategy in place.
First, you need to understand the different ways in which you can use an employee communication software. Second, you need to ensure that your employee communication software provides you with the right features and channels to deliver on those objectives.
Here are the different ways you can use an employee communication software:
Leadership Communication / CEO Corner

Employees love to hear updates directly from the CEO and leadership in the organization. This makes the employees feel connected even though they may be several levels down working in the trenches. Today's employee communication software enables that direct internal company top-down communication channel between a CEO and employee.

News and Updates

Employees want to be informed about what is happening in the organization. Keeping employees updated as quickly as you can avoids hearsay and confusion in the teams.

Events

You can post your event calendars and allow employees to RSVP. Some internal communication software also have live streaming so you can stream your events like town halls and other important meetings.

Policies and Procedures

An employee communication software gives you a centralized place for access to all your policies and procedures. You can also set up read acknowledgements to ensure that employees have read and understood important policies.

Document Repositories

Create a repository of documents that can be accessed by your employees when needed. Documents can include safety documents, technical documents and more.

Knowledge Bases

Employees have a wealth of knowledge and information. Allowing them to share that knowledge with their peers and junior employees enables collaboration and improves productivity. With an internal staff communication tool you can easily crowdsource information on innovation, best practices, safety and more from employees.

Resources

Link all your resources like payroll, benefits and LMS into the employee communication software so employees can access what they need through a single portal or app.

Team Communication / Chat

By incorporating team communication in your employee communication platform, you can enable employees to message each other individually or in groups. This internal communication solution plays a critical role especially when you have a hybrid and remote workforce.

Social Interaction

Some employee communication software have a social module that allows for employees to share updates, create groups and interact with each other.

Employee Recognitions

While keeping employees informed is good, keeping them motivated is also important. Many employee communication platforms today also have a recognition module built-in so you can appreciate employees and recognize them on their birthdays, anniversaries and other milestones.

Surveys and Forms

Surveys and forms are a key component of any employee communication tool. Hearing from your employees and acting on their feedback is critical to achieving your goals of employee satisfaction and happiness.

Gamification

Many internal communication tools have low adoption rates and participation because there is no intrinsic incentive for the employees. Gamification with leaderboards and points can deliver high engagement. For example, you can give out points for different activities like viewing, commenting, submitting surveys or for recognitions. Employees can then accrue these points and redeem those for gift cards.
When exploring internal communications tools for your organization, it is important to understand the structure of your organization, the mix of employees (hourly, salaried, blue-collared, white-collared, desk, non-desk) and the key features each type of internal tool provides. With hybrid workplaces today, many organizations have a diverse set of employees and hence the need for multiple tools which provide employees access to information anywhere, any time.
Employee Intranet Platform
The employee intranet is one of the oldest and most prominent tools in employee communications software. In the most basic terms, an employee intranet is an internal website that has company updates, news, document repositories and access to resources needed by employees. Intranets have evolved from being on-prem to SAAS based (i.e. hosted in the cloud). Intranets can also be classified into traditional intranet and modern intranet platforms.Traditional intranet platforms are static one-size fits all websites without any personalization. Modern Intranet platforms combine the features of traditional intranets and social media platforms. They are engaging and personalized to each employee.
One of the main drawbacks or intranet is that it does not work well for non-desk employees
Mobile Employee Apps
As mentioned above 93% of the world's workforce uses mobile phones and 70% of employees keep their phones "within eye contact" at work. Moreover if your employees are not in front of a desk majority of their time, are on the frontline or do not have a company email address, mobile phones are the best channel through which they can access information. Hence, a mobile App for communications has become a necessity today in order to reach 100% of your workforce.
Mobile Employee Apps can be used standalone or an extension to the employee intranet. They put the information at the fingertips of your workforce and enable access to real-time information. Push notifications help notifying employees about important alerts including emergency alerts. In addition to employee communications, apps for employees can include social engagement, employee recognition and employee surveys as well making it an unified employee engagement app.
Internal Email Newsletters
Internal Email Newsletters help keep employees informed on company updates and other activities periodically. Employee email newsletters is one of the most commonly used tools in an employee communication platform. Newsletters can include updates, announcements, employee recognition, surveys and more.
While most companies have used outlook to send out bulk emails, today's employee communication software platforms have advanced internal newsletter tools features to send out automated personalized newsletters, dynamic segmentation and employee targeting, responsive formats that fit all devices like desktop, mobile or tablets and deep analytics so you know the impact of the newsletters.
Digital Displays
Digital signage for employee communications have become a key internal communication tool in employee communication software with the advent of smart TVs. Back in the day TVs did not have internet connection or needed computers connected to them in order to stream any content. However, with the modern smart TVs, you can start to stream your internal communications to the TV just by installing an App, by connecting a smart TV stick or a mini PC.
By placing digital signages in lobbies, the cafeteria, breakrooms, back offices, manufacturing floors and other high traffic areas, communication with hourly, blue-collar or frontline employees becomes easy. These digital signages can be managed easily from within the employee communication software as well. With just a click content can be published into an intranet, employee app and a digital display. QR codes on the TV screen can help connect the employee signage back to the employee mobile app.
SMS / Text Messaging
Before smartphones were a thing, and apps on phones were available, text messaging was the best way to communicate with anyone. Today, even with smartphones and mobile apps, using text messages to communicate with employees remains one of the best ways to get urgent internal communications through to employees. Unlike mobile apps where the users have the option to enable or disable push notifications, users will always see a text message notification. It also does not involve installing yet another app.
Text messages can be used to communicate with the entire workforce whether they are in front of a desk, on field, remote, hourly, salaried, blue-collared, white-collared employees. Text messaging service for businesses is also super-affordable with each message costing almost 100th of a cent. With unlimited text messaging available as a standard package with all wireless carriers, receiving text messages does not cost employees anything.
Digital Preferences for Intranet and Internal Communications
You are the largest asset and tool for your employees and the implementation of the changes you plan on using with internal communications. When you seek out the right collaborative platform to fulfill the needs of your business or company's communications, find one that will teach you how to use it.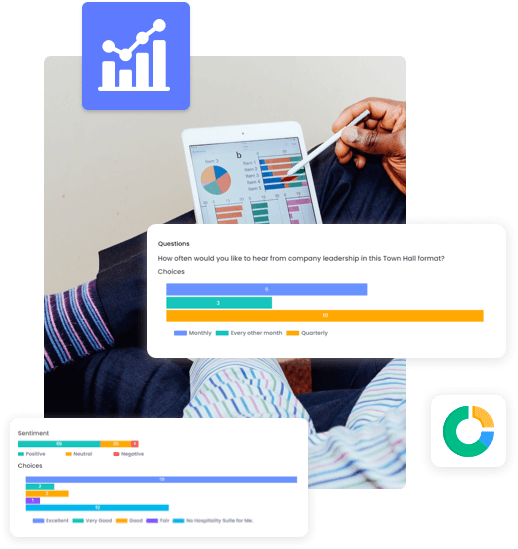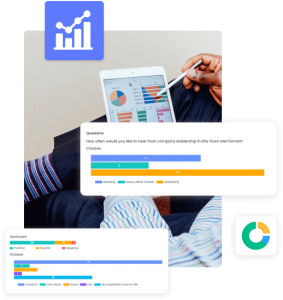 Wait, you mean a company will teach you how to use their intranet software and all the perks it provides for the employees? To help with all of these implementations and changes, a customer service team should also be available to help with any questions or problems you or your employees have problems with.
Providing tools, such as training or support for employees, makes for an easier transition into the new technology. It doesn't matter what size your company is. An implementation of a versatile employee communications program can be easy with the right tools.
Employee Tools for Digital Implementation and Change
For any place of employment to be successful, there has to be communication. Management has to be able to relay information successfully down the pipeline from upper management to new hires. Many different platforms can accommodate internal and external communications amongst employees, but finding the right software can be overwhelming.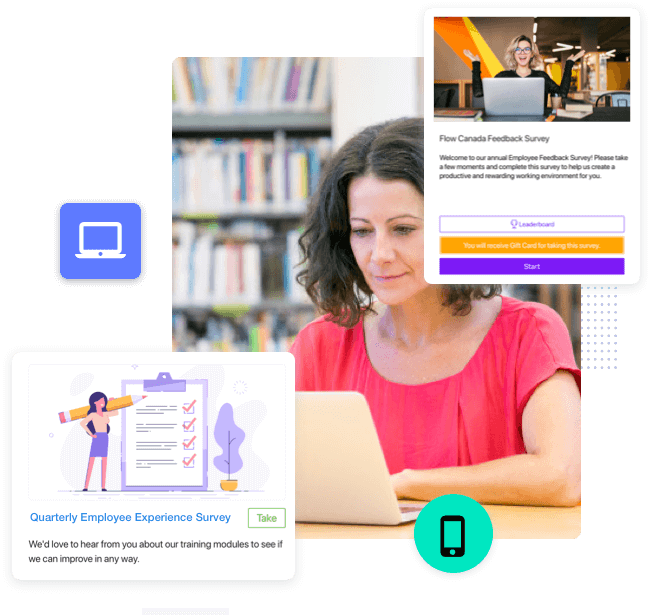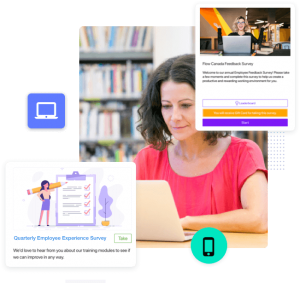 The truth is that we have become a society that prefers to use digital formats and social media as a means of communication. Traditional businesses were limited to emails, phone calls, and in-person meetings to discuss topics in the work environment. In case you haven't noticed, even before the pandemic, in-person meetings were happening less and less. Now they are non-existent. Employees can be contacted through communications platforms wherever they are, and business sees little to no interruption.
How do you know which employee communications platform to choose from, and how do you use it after you have it?
HubEngage brings a new type of employee communications platform that goes beyond the analog internal communications style everyone is used to. Times are changing, which requires a technology that can change along with it. Our businesses require an intranet and comms platform that can keep up with the change, and HubEngage provides it.
Understanding Intranet Privacy and Internal Communications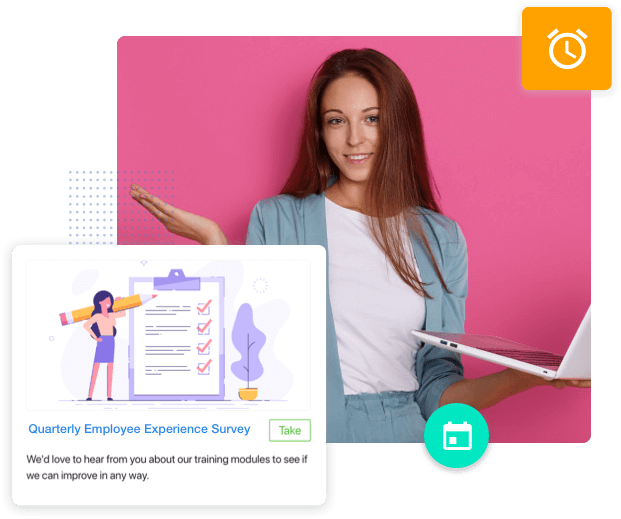 You might already know this, but the biggest concern that people have with the internet and intranet structures is privacy. Companies often fear that the internal data or information placed on their intranet software will find its way to the public domain. Scary, right?
What kind of horror it would be to bring up the internet to see an internal memo or communications that were meant to be private out there on the world wide web. What about the proprietary technology or valuable competitive information that is sensitive? There is no more risk in the intranet than there is with email or other network communication methods. The right platforms will provide you with the right level of security for your needs, including encryption services. You need to understand why there are reasons you shouldn't worry too much about the intranet privacy of internal communications.
Strict intranet privacy defeats the sharing of knowledge – In most circumstances, part of the total intranet and employee communications platform is engaging on social media or other forums for these types of things. Yes, there are specific things that a company wants to keep proprietary and to itself, for that are permissions that are set up for groups and keeping the information out of the wrong hands.
Strict intranet privacy prevents transparency – when there is a high level of privacy among the intranet of a company, it expresses that there may be secrets among the employees, management, and executive leaders. The point of the intranet is to ensure that the information shared among those people is accurate and reliable. The same applies to transparency as it does for the sharing of knowledge. There are roles and permissions that can be set to information to ensure it goes to the right people.
Privacy may restrict necessary camaraderie – you want your employees to engage with the public and with one another. When strict privacy is in place over the intranet, it can make the employees feel like they can't do the tasks they need to do or engage the way they need to.
There becomes a necessity for businesses to find a healthy level of security and privacy within their intranet and employee communications platform. There are companies that provide services for intranet and comms platforms that can isolate data storage for privacy without limiting the social engagement.
HubEngage helps businesses to secure the employee experience platform. Through HubEngage, there is 24/7 enterprise-grade security, multi-tenant data isolation, replicated data centers, and two ways to encrypt the business-sensitive data.
PRO TIP: Click here to learn how to secure your employee communications platform with the latest in data security.
Making Comms Transition Easier for Employees
HubEngage provides training for those who integrate with their intranet and employee communications platforms.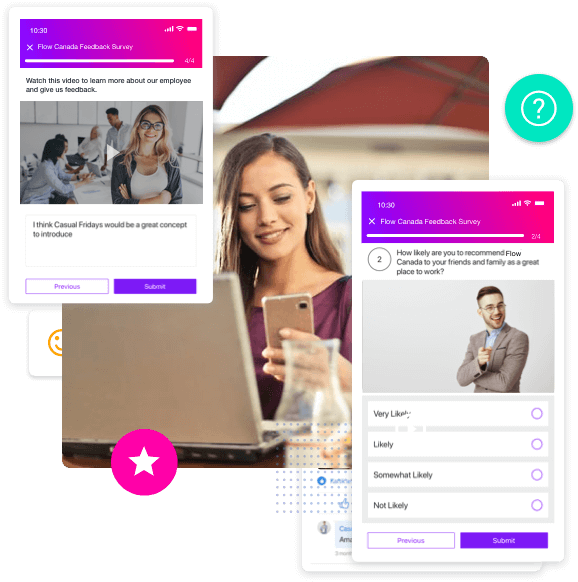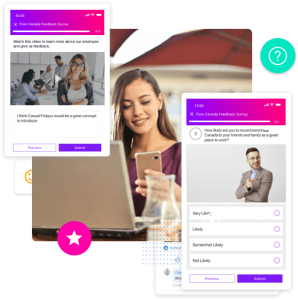 By creating knowledgeable staff to help with the implementation process, it makes it easier for the employees who are transitioning from the traditional analog internal communications system if they have someone who can walk them through it one-on-one. HubEngage also has 24/7 support available for those who implement the software.
One of the best things that a business can do for the employees when they implement new employee communications platforms is to provide them with education. Education is a good tool to help create a confident employee and a successful implementation of software that can help a business grow with the times.
Ready for a demo of the HubEngage platform? Click here for more information.
Engage across multiple channels
Our multichannel approach with mobile apps, web-based intranet, emails, text messaging and digital displays helps you reach and engage 100% of your employee population anytime, anywhere.
Pick the solutions you need to engage
HubEngage's employee engagement platform allows for companies of all sizes to solve for their unique needs from communications to recognitions to employee feedback.
Pick one or pick all based on your need.
Let's get your employees connected and engaged.