Rarely does the automotive industry experience monotony. Technologies and markets both evolve quickly, as do consumer needs and wants. To maintain profitability, the automotive industry has to have tightly controlled processes, a dependable, motivated workforce, and the marketing capability to ensure that the world knows what is on offer. And it has to be ready to respond to market changes.
An increasing proportion of automotive assembly tasks are completed via robotics, but countless aspects of the automotive industry require human input. Smart automobile manufacturers recognize that an engaged human workforce is indispensable to success, and they take deliberate steps to ensure they engage with employees, understanding their needs and responding to them appropriately.
One way automotive businesses maintain an involved, effective workforce is through the use of employee apps, which may help employees with specific tasks, or offer other ways to keep employees engaged with their work, so they remain motivated and ready to face the unique challenges of the industry.
Helping Employees Feel Valued in a 24/7 Production Environment
For many automotive manufacturers, a 24/7 production environment is necessary. In this type of work milieu, it is not always easy for management to listen to employee ideas and feedback. It can be all too easy for employees to feel as if they are a replaceable part of an enormous production machine.
Employee apps address the need for workers to feel valued and listened to by allowing them to communicate and offer feedback whatever the time of day or night. 52% of senior managers believe that surveys are a brilliant way to get accurate employee feedback. Employees are more likely to fill out surveys if they are able to do it via their employee app. Apps can also be used to help set schedules according to employee preferences wherever possible. Employees who believe that their needs are considered in basic functions like shift scheduling are likelier to feel valued, and that their opinions matter. When employees do not feel that their voice is heard, they will invariably be less engaged in their work.
Opportunities for Career Development
Opportunities for career development may also be more challenging to communicate in a 24/7 production environment, and employee apps help here too. No matter when an employee's normal shift occurs, it should not prevent the employee from learning about training opportunities, lateral job moves, or other opportunities that can help him or her shape a desired career path.
In fact, employee apps can be used to deliver many types of training, without the need for classrooms and disruption of schedules. Mobile training modules designed for on-demand use allow your workers to participate in training even when their work schedules do not mesh well with traditional classroom training sessions. Likewise, in-plant opportunities can be communicated through employee apps, so that everyone stays informed and up-to-date.
Making Employees Feel Like Part of "Something Greater"
Most people want to believe that their employer makes the world better in some way, and when their days are filled with nothing but injection molding or a particular sub-assembly task, it can be hard to envision that they are part of a greater good. Employee apps are ideal for communicating important company and community information that helps create a sense of cohesiveness and a sense of contributing to the greater community.
For example, if your company delivers disaster aid after a nearby weather emergency, or donates a vehicle to a worthy charitable organization, you can communicate the news in an engaging fashion through your employee apps. It can be more than just an automated text message; imagine informing employees with a custom video depicting the good the company does. Apps make it possible.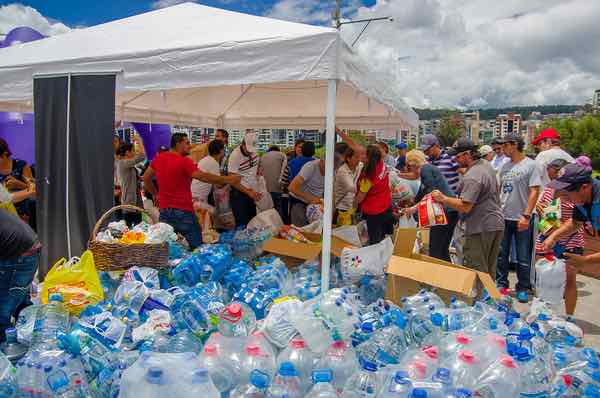 Promoting Appropriate Levels of Autonomy
Many of the processes that go into automotive manufacture must be tightly regulated and absolutely consistent. It is not always easy for employees to feel a sense of autonomy in such an environment. Yet they need to feel that management trusts them to do their job and solve problems that arise. Employees who can suggest, design, or implement workplace or process changes are engaged employees.
In a manufacturing environment, of course, too much autonomy would lead to chaos. Therefore, it is important for higher management to identify where employees have more latitude in their decision-making and make sure they know about it. Employee apps can facilitate appropriate autonomy directly or indirectly through feedback and communication initiatives.
Feedback and Dialogue: Communication Is Paramount
Employee apps are ideal for facilitating feedback and general communication among peers and between front-line employees and managers. Apps can solicit general feedback about various employer practices, or they can be used to poll employees directly for their opinion on decisions that will affect them. Employee apps are particularly useful for soliciting feedback because results can be tabulated automatically, accurately, and quickly.
Employee Apps Plus Face-to-Face Interaction Equals Engaged Employees
Ultimately there is no substitute for occasional face-to-face interaction with employees. It is not always easy in a manufacturing environment, but employees are far more likely to be engaged in and take pride in their work if they know the supervisors know their names and genuinely consider their ideas and opinions.
The great thing about employee apps is that they can be customized to suit the particular corporate culture and open up possibilities (like training opportunities) that might be difficult or impossible to offer otherwise. An engaged workforce is a productive workforce, as numerous studies have shown. Having an engaged, empowered, motivated workforce in a 24/7 manufacturing environment can be a challenge, but it is a challenge that can be met with a combination of technology and simple human interaction.
HubEngage is a platform for the creation of custom employee apps designed to increase employee engagement. Yet it is customizable enough that an automotive manufacturer can engage with the workforce just as easily and effectively as a bank or consulting firm can. You can create the exact interface you want, and deliver instant messages, work tips, feedback forms, and learning modules to the exact people you want to target, at precisely the right time.
HubEngage is the ideal all-in-one employee app platform for any company that is committed to having an engaged workforce. HubEngage invites you to listen to the Turn on Engagement Podcast, for powerful, actionable information that helps you develop the motivated, empowered workforce you need to maximize success.