Engagement with employees can create assets to your organization. Disengaged employees, by contrast, become liabilities.
When you hire a professional to work for your company, you expect him or her to fulfill certain job duties and to follow your business' code of ethics.
However, that is not where the relationship should end.
Engagement with employees turns ordinary workers into brand ambassadors, committed workhorses, and endless fonts of ideas and innovation.  Fortunately, the web offers plenty of inspiration and insight into employee engagement. Here is a look at a few resources that might help you boost engagement with employees for your organization.
Turnover Costs Companies $11 Billion Every Year
Apple turnovers taste great, but employee turnover destroys good businesses. In fact, Dale Carnegie Training reveals that companies waste a combined $11 billion every year replacing lost employees.
What does this reveal about engagement with employees?
People care about their work. If they are unhappy in the workplace, they will look for something else.
Many factors can go into employee turnover, from salary and benefits to workplace culture.
Organizations must understand what their employees want and deliver on those desires to reduce turnover.
Most companies cannot afford to replace their employees every other month. The costs are prohibitive for engagement with employees, including:
Training and onboarding new hires
Interviewing candidates and sorting through resumes
Advertising job openings to attract applicants
Waiting for new hires to get acclimated to their responsibilities, which can reduce productivity
Plummeting employee morale
Organizations Need Employee Brands
If you thought that brands were just to help your company connect with consumers, think again.
Every business needs at least two distinct brands: one aimed at consumers and a second directed to employees.
What does an employee brand include?
Dedicated pages on your website for current and prospective employees
Presence on social media directed specifically at potential hires
Testimonials from current employees who describe the workplace and its culture
Presence on multiple job boards, especially industry-specific options
Consistent interviewing, hiring, and training processes
Access to helpful technology
Public announcements about employer-related accolades
Platform dedicated to corporate social responsibility
Without an employee brand, your staff will not present a united front when meeting and engaging with new employees. This can have a critical impact on job satisfaction, employee engagement, and workplace productivity.
Employees Must Make an Emotional Investment
Noted business and leadership expert Simon Sinek, the man behind the "Start With Why" movement, emphasizes the difference between a financial and emotional commitment to an organization.
You can pay an employee $200,000 per year and receive very little value. On the flip side, you can pay another employee $40,000 per year and obtain tremendous value because that employee has an emotional investment in your firm.
How do you elicit an emotional investment from your employees?
Encourage leadership culture. Empower all of your employees to become leaders in their own ways.
Talk with your employees as people. Express an interest in their well-being.
Find out why they joined your organization. What do they want to contribute? And how can you help them meet those goals?
Conduct team-building exercises that strengthen bonds between people.
Employees Need More Room to Breathe
Did you know that two-thirds of today's employees feel "overwhelmed" at work? An overwhelmed employee cannot adequately concentrate, focus, or connect with job duties.
Stress in the workplace can have a domino effect. When one worker feels overwhelmed, he or she might become irritable with colleagues, sloppy with projects, and insubordinate with managers.
You do not want your employees to feel overwhelmed. You want them to feel in control and ready for the next task on their plate.
Reducing stress in the workplace can prove difficult, but there are a few ways to take first steps:
Invite employees to tell managers when they feel overworked or overwhelmed.
Ask if employees have the time to take on a new task rather than simply assigning the job.
Promote work-life balance as much as possible.
Be as flexible as possible with deadlines, especially when dealing with an employee who always has a high work ethic.
The Change Curve Is Real
Change is often touted as a good thing in an organization. You find a new technology to implement, you design a fresh range of products, or you redesign your office layout.
The problem is not the change itself, but rather the employees' involvement in the change.
According to WillisTowersWatson, the change curve is fairly consistent across all organizations. However, business owners and leaders can help minimize the dips in that curve by allowing employees to engage with the process of change, influence its direction, and integrate at their own pace.
If you want to hasten the change curve and bring your workers up to speed faster, consider the following:
Let employees know about changes well in advance.
Set up dedicated training if the change involves new technology or protocols.
Ask for employee feedback during every stage of the transition.
Give employees space to voice their concerns and frustrations.
Everyone Deserves Respect
Researcher Diana Dosik gave a moving TED Talk in 2015 about why employers should treat their employees like customers.
According to Dosik, companies spend $1 trillion every year researching the customer journey, but they spend 1,000 times less understanding the employee journey. She goes on to say that "employee engagement is huge."
In an SHRM poll, nearly 70 percent of respondents rated "respectful treatment of all employees at all levels" as very important. However, only 31 percent reported feeling satisfied with this facet of their work.
What does this mean for leaders and business owners with regards to emgagement with employees?
Your most junior-level employees do not deserve less respect than the occupants of your C-suite. Just because an employee earns less money or has fewer responsibilities does not make him or her any less deserving of kindness and consideration.
Sometimes, though, upper-level and middle managers struggle to show how much they value the people who work for them. How can you increase engagement with employees by spreading the love?
Check-in with all employees on a regular basis. Use the chain of command, starting at the C-suite, to set an example.
Build connections with employees that dig deeper than the latest expense report.
Ask employees for feedback and implement requested changes.
Job Security Is Critical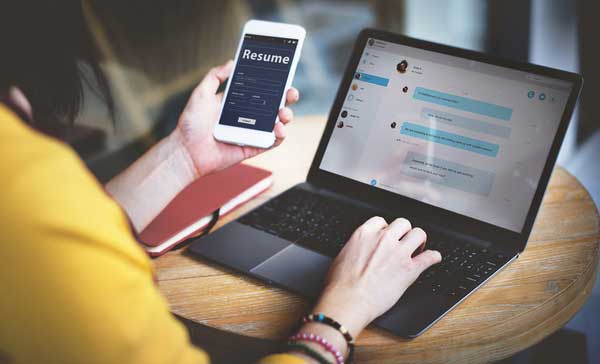 "Layoffs, restructuring or management changes can heighten anxiety about your job security. In fact, a Norwegian study showed that the mere rumor of a factory's closure caused rapid increases in workers' pulse and blood pressure. Research in the U.S. has found that workplace injuries and accidents tend to increase in organizations that are being downsized." —American Psychological Association
When your employees fear losing their jobs, they experience high levels of stress. In addition to emotional stress, they also experience physical symptoms:
High blood pressure
Elevated cholesterol
Weight gain
Poor concentration
Giving your employees true job security might sound like an impossibility, but it is essential for employee engagement. If a worker is constantly expecting his or her superior to walk through the office door with a notice of lay-off, how can that employee truly focus on job responsibilities?
Stereotypes Disengage Employees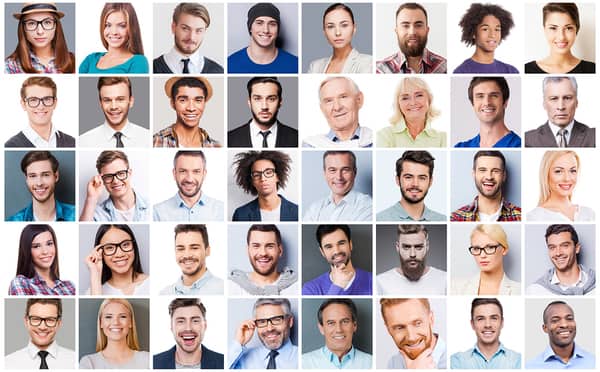 The Millennial generation gets plenty of bad press. Older generations consider this cohort to be entitled, greedy, lazy, and several other unpleasant adjectives.
However, no employee should feel defined by a mere physical characteristic such as age. A Millennial can be just as hard-working, committed, focused, and humble as an employee in his or her sixties.
These negative stereotypes can result in several consequences that ultimately impact the organization:
Glossing over potential applicants because of preconceived notions
Treating employees of a certain generation differently
Assuming that Millennials want and need specific things based on stereotypes
If you want to boost employee engagement, you must consider diversity an asset rather than a drawback. Build your team based on each individual member's strengths, weaknesses, and passions.
Your Website Is a Potential Employee's First Stop
Your Website Is a Potential Employee's First Stop
Your career site is … your most important recruiting channel, which emphasizes its importance and impact." —Recruiting.com
These days, job seekers do not hit the newspaper classifieds or mail resumes in stamped envelopes. If you do not make a positive impression with your career pages, you risk turning off potential talent.
An effective career section on your company's website should exhibit several key qualities:
Visually appealing font choices and imagery
Clear navigation to job listings and other information
Video and written testimonials from existing employees
Information about the corporate culture
Explanation of hiring practices
The more information you deliver, the easier it becomes for a prospective employee to apply.
Employee engagement is not just a buzzword that will fade into obscurity. It is an essential part of running a business, no matter your industry. We specialize in helping organizations connect with their employees in exciting and effective ways. Try the HubEngage app for free. You will find the above insights easier to implement in your business when you have the right tools at your disposal.