Discover the Power of an Enterprise Social Network or Corporate Social Network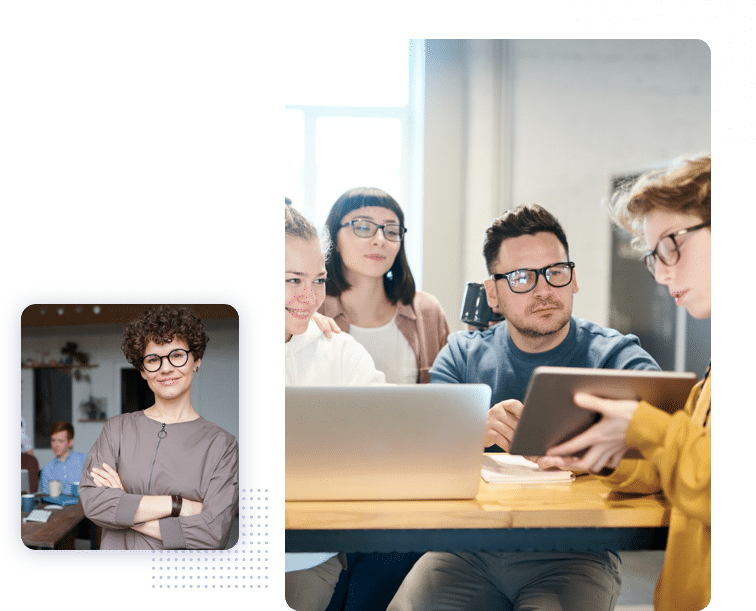 What Is Enterprise Social Networking / Enterprise Social Network?
Slowly but steadily, we've progressed to having more employees comprehend work culture without being constrained to a physical location. More workers are transitioning to working remotely with remote job roles, and the number is getting higher as the days go by.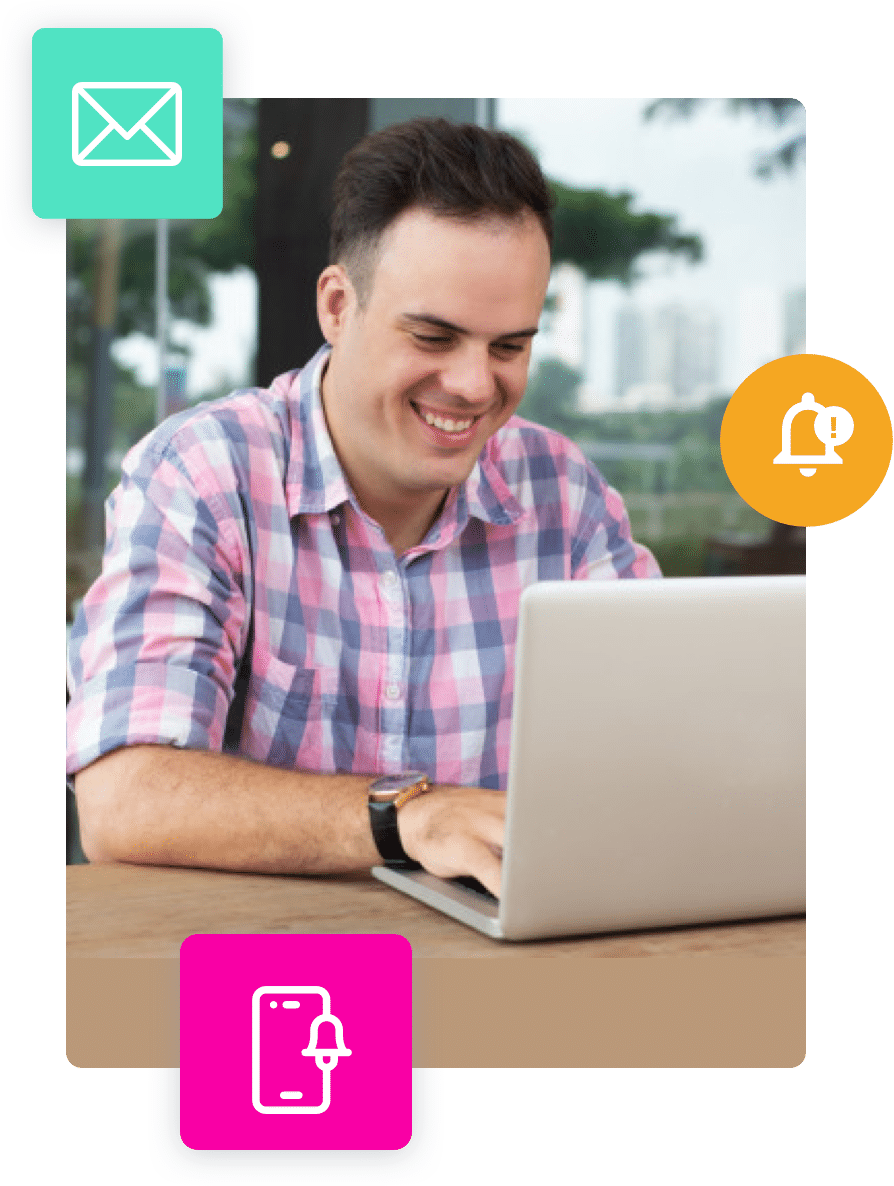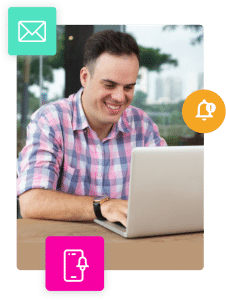 Organizations and workforces that have managed to thrive during this transition are those who have understood the role of effective collaboration and communication in building great workplaces. This is where enterprise social network (ESN) tools come in.
Enterprise social networking software solutions are changing the way businesses communicate and collaborate. According to a study conducted by Harvard Business Review, teams that used ESNs found it relatively easier to improve knowledge sharing and collaborate across silos than those that didn't. So, what exactly is an ESN?
An enterprise social network (ESN) is a private, internal social network used by companies to facilitate faster, more fluid communication and networking among their employees. 
Simply put, an ESN is a social network-like platform utilized for communication in the workplace. An ESN utilizes the social networking conventions that we all use regularly. Only, in this case, it restricts access to the members of a company's ecosystem.
An enterprise social network (ESN) is a private online platform that is used by organizations to facilitate communication and collaboration among their employees. These platforms are often used to share information, collaborate on projects, and communicate with team members in real-time. Enterprise social networks can be accessed from any device with an internet connection, making it easy for employees to stay connected and communicate with one another, regardless of their location.
Enterprise social networks are an essential part of any organization's communication strategy. They allow employees to communicate with one another, share information and collaborate on projects in real-time. By providing employees with a central location to access information and communicate with one another, enterprise social networks help to improve the efficiency and productivity of an organization.
Effective communication is essential for the success of any organization. Enterprise social networks can help facilitate this by providing a central location for employees to access information and communicate with one another. Whether it's sharing updates, collaborating on projects, or simply staying connected, enterprise social networks play a vital role in ensuring that employees have the information and resources they need to do their jobs effectively. By investing in an enterprise social network, organizations can improve communication and collaboration among their employees and drive better business results.
The necessity for digital workspaces like ESNs grew as the need to maintain an environment where employees and remote workers in multiple locations could communicate and engage with their colleagues rose.
ESNs, which sprang from the early 2000s social networking movement, met a demand in the business sector for easier connection and communication, much like Facebook and Twitter did in our personal lives.
Enterprise social networking enables teamwork to remain competitive and collaborative while remaining relevant and useful for modern social connections. Over the past few years, several companies and businesses have taken to social intranet and private social network tools to improve internal communication, collaboration, efficiency, and employee recognition.
Effective team communication fosters a sense of common purpose among team members, allowing them to achieve their objectives.
Social Networks Vs. Enterprise Social Networks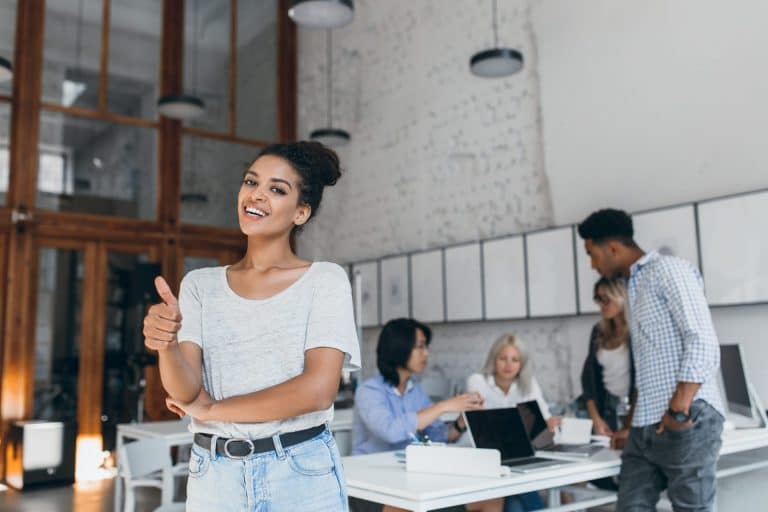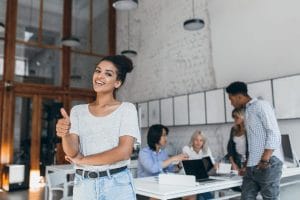 An employee social network is not like a typical social networking platform. Despite having the word social in both phrases, it is also important to note that social networks or social media tools are not the same as enterprise social networks/ enterprise social networking software. While there are certainly similarities between them, they both serve different audiences.
While ESNs and social tools/social network platforms are similar, an ESN is solely accessible by company workers. The majority of ESNs are designed with businesses and organizations in mind; therefore, their primary goal is to make employee communication seamless and secure. 
On the other hand, a social network is a website that allows people and businesses with similar interests to connect online. Companies also utilize social networks to build brand awareness, market their products, and respond to consumer questions. Social networking, by extension, refers to the use of internet-based websites to communicate and stay connected with friends, family, colleagues, customers, or clients.
Components Of Enterprise Social Networking Tools
There are four major components of any enterprise social networking tool: 
#1. Collaboration 
Without question, ESNs (Enterprise social networks) have made enterprise teams more comfortable with collaboration. It is often referred to as "collaboration made simple." Organizations that use ESNs benefit from more effective teamwork.
#2. Content
Every organization wishes to reap the benefits of data management. Enterprise social networking systems aid in data consumption reduction because once a file is uploaded to the cloud, it is simple to share a link within teams to collaborate. This simple act saves a significant amount of business resources from data usage and consumption.
#3. Communication 
Workplace communication culture is critical. It is a process that helps an organization engage with its employees or management team, share information, drive conversation, enforce company policies and culture, and encourage both new and old employees to share their voices in the organization. 
Benefits of Using An Enterprise Social Networking Tool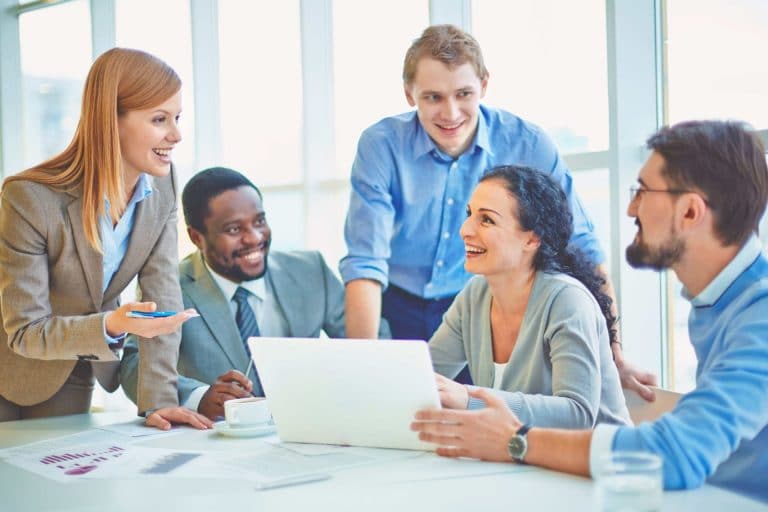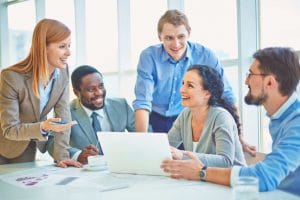 The ESN extends beyond document sharing, meeting attendance, and all the associated clerical work. Some benefits that ESNs offer includes:
#1. Improved Employee Collaboration
When utilized internally, ESNs can enhance communication and significantly improve collaboration and employee engagement. Team members working on the same project may easily share and exchange documents and project updates thanks to the ability to interact in real-time.
Their instant access to knowledge and knowledge sharing from across the organization will aid them in being able to quickly resolve business concerns as they arise. Platforms like HubEngage, which can be integrated into a customized in-house intranet, greatly increase this sort of collaboration and communication.
#2. Easy Integration
Other workspace tools can be integrated into the enterprise social network system. It is preferable that you focus on this feature of the app first and then integrate the different tools that are very familiar to your team; this will help you avoid wasting resources on training and save you time.
Most project management tools can be effectively integrated into the enterprise social network. This can help to simplify work tracking within the company's ecosystem and allow you to determine who is and is not working on a project. In fact, the assigned team member can easily provide status updates for any project.
#3. Enhance Workplace Communication
With an enterprise social network, you can have both formal and informal conversations, allowing for a natural flow of information and reducing office politics in today's businesses.
Additionally, communication on ESNs is more cross-functional and distributed. Exchanges are made public, and information is available to all in real-time.
#4. Improved Productivity
Meetings can be time-consuming. Statistics show that many organizations or businesses do more meetings than work. This can be managed using an enterprise network solution with a chat app, video conferencing feature, and discussion groups. 
#5. Reduces Email Clutter
Mail distractions are one of the most common complaints of all employees. You could be in the middle of a brainstorming session when you are interrupted by an incoming email. 
Rather than incessant emails here and there, employees can have a quick and clear conversation through instant messaging, leading to a decline in the volume of email messaging.
#6. Improves Corporate Culture and Employee Experience
Enterprise social networking can also significantly improve a company's overall corporate culture and social relations. Employees can improve their interactions and build meaningful relationships by using the groups and mini-communities created on your network.
This will both bring about a better employee experience, more productivity, and happier workforce.
How Can Your Business Benefit from Enterprise Social Networking?
There's a lot of emphasis on the enterprise social networking system as a collaborative and communicative digital tool to aid the workspace. However, the benefits of enterprise social networking to businesses go beyond these. Here are some ways ESN makes every team happy.
#1. Inclusivity 
ESNs foster a diverse yet inclusive company culture, giving employees a sense of belonging, fostering cohesion, and strengthening the common vision, all of which increase productivity.
#2.  Collaboration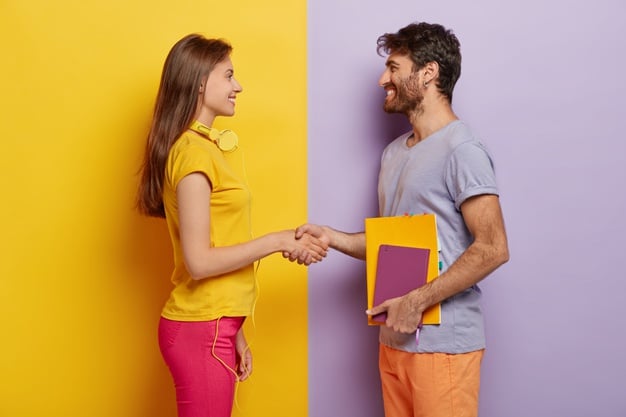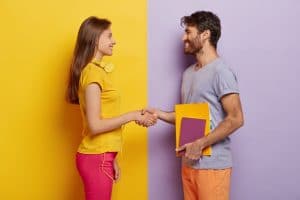 Collaboration is vital for any enterprise team. Fostering internal communications and collaboration are at the forefront of the many purposes of an ESN. Collaboration tools like an ESN allows real time messaging regardless of location 
This perk can boost cross-team collaboration and reduce common communication pitfalls that arise with remote working conditions.
#3. Means Of Integrating New Employees, Especially Remote Workers
Enterprise social networking provides adequate channels to help settle in new workers. Help new remote employees feel part of the team by letting them be involved in activities on the employee social network.
Getting Started With Enterprise Social Networking / Enterprise Social Network
Think about the social media sites you use daily, such as WhatsApp and Facebook. An enterprise social network functions similarly to these platforms, allowing all workers to be heard. However, implementing an ESN is easier said than done. Here's how you and your team can get on board this digital workplace tool:
#1. Determine The Enterprise Tool You'd Want To Go For
Due to the structure of an ESN tool, the very first place to start is determining which of the popular enterprise network tools you would like to purchase. You should also consider the adaptability of your preferred product in terms of tool integration. You want to choose an ESN that has integration capabilities.
#2. Set up Other Tools And Integrations
The next thing you need to do is to set up your ESN. By this, we mean getting all the contacts and documents you would need to integrate into the ESN tool. 
Very good ESNs bring together all the digital tools that your company utilizes on a daily basis on one platform. This simplifies your workflow and allows you to gather everything you'll need to finish the job.
#3. Perform a Test Run
Before introducing the enterprise social networking tool to the organization, conduct a test run. This will assist you in determining whether the organization is prepared for the change.
You can assign the test run to a specific team within your organization. At the end of the day, you can decide whether to introduce the tool gradually within teams or all at once.
Finally, after bringing in the entire team and gathering feedback from your training and test users, setting up a team that will serve as platform community managers is critical.
This team would be in charge of any technical issues and would be available to anyone who needed help with product usage. While encouraging team members to use the product, ensure to add a reward system to encourage users to boost employee morale. 
Try HubEngage Enterprise Social Network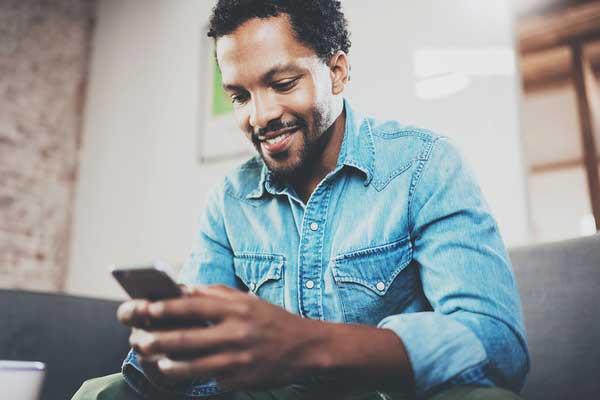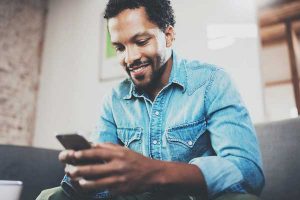 Social networks have changed the way the world communicates. Consequently, organizations are looking for more seamless and simple ways to disseminate business information and allow employees to collaborate.
Accepting and implementing new digital tools, such as enterprise social networks, is a welcome relief from the daily challenges of the workplace as work has become increasingly non-routine, unstructured, and fast-paced. However, the full realization of their offerings still remains largely unfulfilled.
Test out the HubEngage solution for yourself by booking a demo. Our team is ready and waiting to work with you so that no matter what type or size of the company you have, our experience will provide solutions tailored specifically for your unique situation. 
What do you think? Would you love to drive employee engagement and improve internal communication and collaboration within your organization? Schedule a demo today.
Engage across multiple channels
Our multichannel approach with mobile apps, web-based intranet, emails, text messaging and digital displays helps you reach and engage 100% of your employee population anytime, anywhere.
Pick the solutions you need to engage
HubEngage's employee engagement platform allows for companies of all sizes to solve for their unique needs from communications to recognitions to employee feedback.
Pick one or pick all based on your need.
Let's get your employees connected and engaged.