Capture Information in our Employee Forms Platform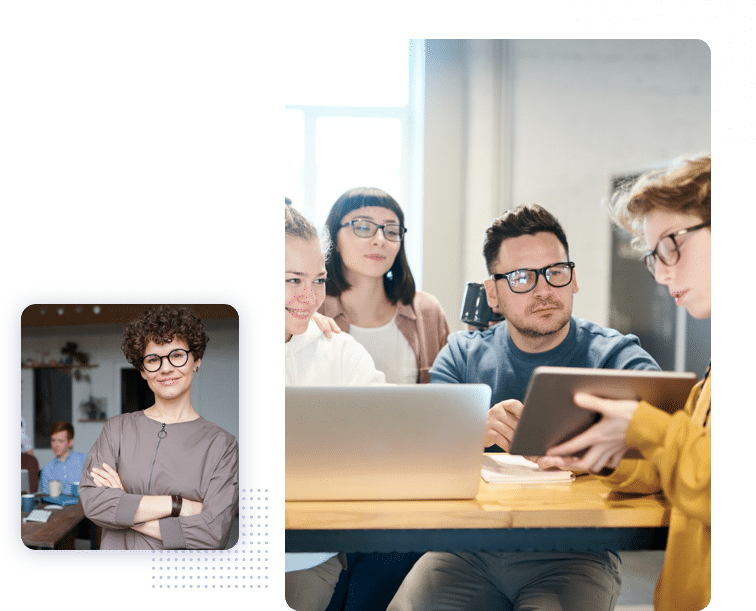 Create Beautiful, Customized Employee Forms to Capture All the Information You Need Fast
Digitize and Collect Information Anywhere Anytime
Digitize your onboarding, safety, nomination and other forms. Let your employees complete the forms wherever they are – on the mobile phones or desktops.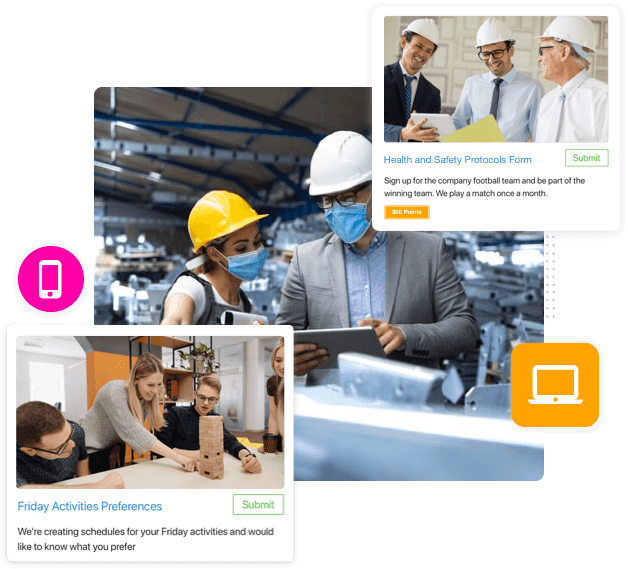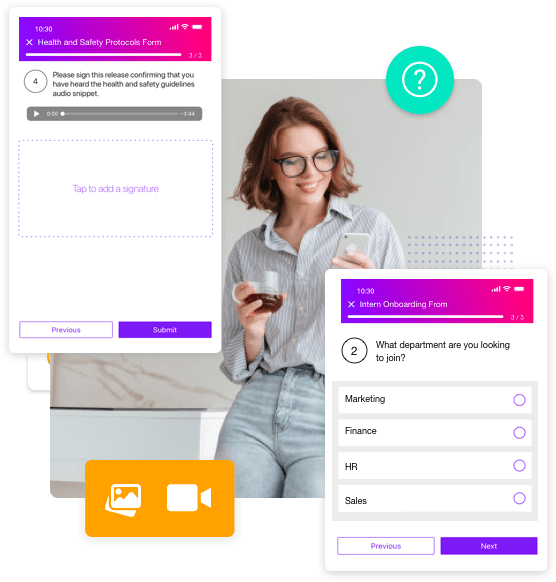 Multi-Format Questions and Media Rich
Our forms support all the question types you will ever need from choices, open-ended questions, ranking, rating, signature capture and more with the ability to attach documents, videos and images.
Delegate Form Submissions
Are all your users not on our platform? You can delegate supervisors to administer forms on their devices to the reporting employees. Get 100% coverage without worrying about adoption.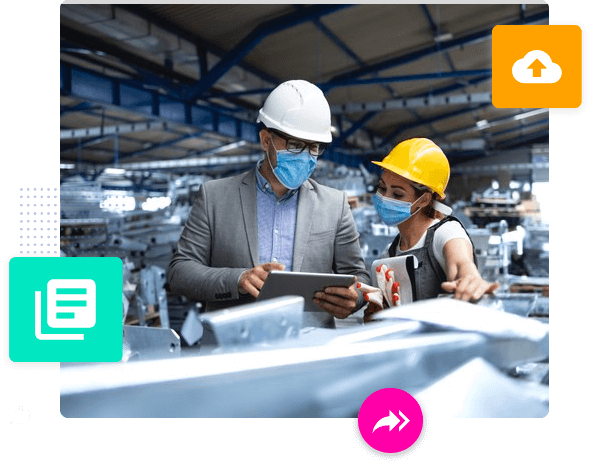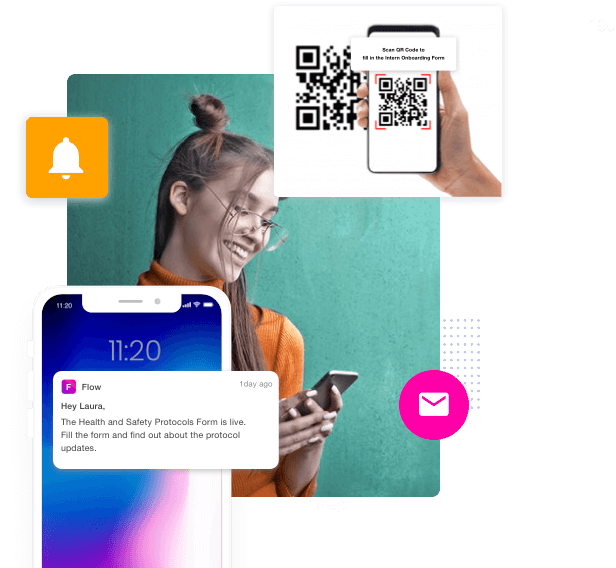 Push Notify, Email or Scan
Automatically notify with a push notification and/or an email. Schedule automated periodic reminders till your employees complete it. Use the QR scan feature to let employees scan and submit a form.
Most Comprehensive Analytics
Automatically get knowledge scores, Compare and contrast different segments of your employee population to understand their knowledge retention.
Trusted Worldwide:
In Our Customer's Voice
HubEngage is always a cut above your expectations.
"HubEngage is always looking for the cutting edge things to do, are open to every idea, and are ready to implement in the next couple weeks or months. The customization is nice to have. We have a great personal relationship with a quick response rate for any issue."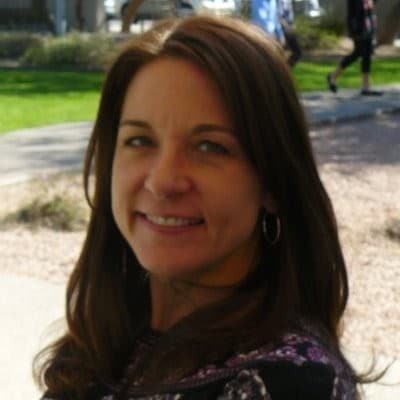 Alexis Strizich, Business Systems Project Manager
M-Culinary Concepts


"If any company should invest in any app, it should be this one, HubEngage."
We know that each associate can have a huge impact on the overall guest experience and ultimately on the property's bottom line. Regular users of the app have better cultural awareness and help to drive hotel profitability. After all, happy, engaged team members create happy, engaged guests and a healthy bottom line.
We are 50 hotels mostly up and down the east coast and rapidly expanding across the US. Our challenge was that, when you are spread out over 50 locations and counting, it doesn't really feel like much of a team. So, we were specifically looking for something that could bring everyone together and connect everyone so that they could feel more like a team. We did a lot of research on the available options and HubEngage topped our list. HubEngage makes connectivity within the organization at your fingertips.

Our employees just love to share their pictures, videos, and other content on the HubEngage social platform. And the administrators are particularly happy to about the document-sharing feature. Of all the apps we have in the company, we have never had such an amazing response for any as we do for HubEngage. Whenever a question is asked on the platform, we get an answer in minutes.

And the best part, anytime we needed something done or had a request, HubEngage was there for us literally handholding us through the process.
Lizz Chambers, Vice President
Associate Engagement | Newport Hospitality Group, Inc.

"We have a great relationship with HubEngage."
"After evaluating a number of competitors, we chose hubEngage based on the quality of their user experience. They have been extraordinarily responsive to all of our questions (and we have a lot of them!). They take the time to walk us through everything."
Digital Marketing
Great Dane Trailers

"The HubEngage platform is incredibly well thought out."
The back-end provides easy access for countless tasks, and their client service for any "out of the box" ideas we come up with is fantastic.

Our retailers couldn't be happier with the app and we couldn't be happier with our decision in choosing hubEngage.
Brandon Lee
Retail Training & Engagement | Smartwool / VF Corporation

"The HubEngage app has been a wonderful engagement tool for Pengate."
Not only is the employee engagement app easy to navigate, but it's also easy to measure the results of our initiatives and goals via the comprehensive reporting dashboard.
Sarah Schaffstall
Marketing and Sales | Pengate Handling Systems, Inc.

"The HubEngage employee app drives engagement, satisfaction, and hopefully retention as well."
Our native HubEngage app is called "MyESA". Using it, our associates are learning more about the company they work for and how they can grow as part of it. Now employees feel more connected with the company and are able to understand the big reach of the business as a whole. This app also allows each of our associates to be Brand Ambassador for Extended Stay America and is a great tool that is helping us attract new associates consistently. We particularly love the idea that the app allows us to send different content to different people in the organization according to their roles and hierarchy. The platform is helping us tremendously in terms of seeing employees recognize each other and participate in each other's success and celebrations.
Sid Levy
VP of Talent Management & Associate Engagement | Extended Stay America