Meet the tool your employees will love
A fully customizable employee app platform, packed with engagement features.
Simply add your brand, content and tactics to create your own customized employee app fast.
Data-driven communications analytics
Powerful analytics give you the big picture fast, while drilling down to specific scoring metrics, allowing you to gauge content performance and total engagement.
Learn More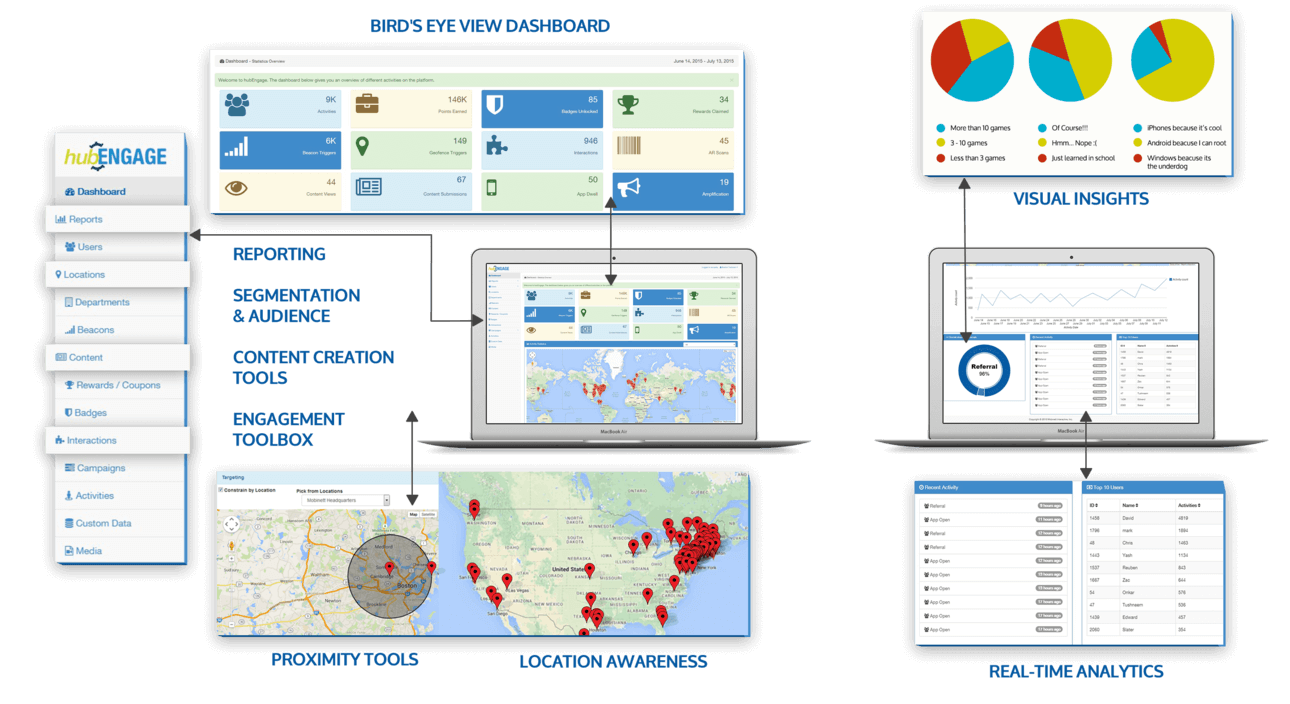 Intelligent employee apps
Learn how hubEngage's smart app technology can increase engagement, satisfaction, advocacy and knowledge sharing up to 5X in as little as six months.
Learn How
hubEngage's innovative platform lets you Turn on Engagement™ with engaging employee apps that deliver relevant content to the right people at the right time, delivering deep analytics that help you understand your employees, so you can serve them better.

Design your own employee app in three easy steps in our intuitive dashboard:


Experience hubEngage – Live product tours & demos
Come see hubEngage at an upcoming event. Try the platform and get best practices from our employee engagement experts.
Upcoming events:
Recent events:
Past events: