In today's fast-paced and competitive business landscape, organizations are constantly looking for ways to enhance productivity and drive employee performance. One effective tool that has gained popularity in recent years is an employee dashboard.  When the power of employee metrics is combined with a robust employee dashboard, it can revolutionize the way leaders make informed decisions, improve engagement, and drive performance by providing real-time data and insights.
The Power of Employee Metrics in Business Performance
Employee metrics, also known as key performance indicators (KPIs), are metrics that help organizations measure and assess the performance of their employees. By analyzing these metrics, leaders can gain valuable insights into employee engagement, productivity, and overall performance. However, to truly harness the power of employee metrics, organizations need a centralized platform that consolidates and presents this data in a meaningful way. This is where a unified dashboard comes into play.
What are Employee Metrics and Why are They Important?
Employee metrics provide quantifiable data that enables organizations to evaluate and understand their employees better. Metrics related to employee satisfaction, knowledge, and recognition can offer valuable insights into the overall well-being and engagement of the workforce. By tracking these metrics, leaders can identify areas for improvement and implement targeted strategies to enhance employee experience and drive organizational success.
Key Employee Metrics to Monitor for Success
When it comes to measuring employee performance, there are numerous metrics that organizations can track. Some key metrics include employee satisfaction scores, employee turnover rates, and employee productivity levels. Additionally, organizations can also gather employee communication metrics, such as how employees are receiving and understanding information. By monitoring these metrics, leaders can identify bottlenecks, address communication gaps, and ensure that their employees are well-informed and engaged.
Understanding the Importance of an Employee Dashboard
Employee engagement plays a crucial role in productivity and overall business success. An employee dashboard serves as a valuable tool for enhancing engagement by providing company leadership with a centralized hub for tracking metrics about their employees and their activity.
The Concept of a Unified Dashboard
A unified dashboard is a software tool that brings together relevant data from various sources and presents it in a centralized and easily digestible format. With a unified dashboard, leaders can access real-time updates on employee metrics, performance indicators, and other crucial data points. This empowers leaders to make data-driven decisions and take proactive measures to improve their organization's performance.
The Benefits of a Unified Dashboard
Using a unified dashboard offers several benefits for organizations seeking to enhance their leadership and drive success. Firstly, it provides leaders with a comprehensive overview of employee metrics, allowing them to identify trends and patterns that could impact the organization's performance. Secondly, a unified dashboard enables leaders to reduce the time spent on manual data gathering and analysis, freeing up valuable resources for more strategic initiatives. Lastly, the centralized nature of a unified dashboard promotes collaboration and transparency, as key stakeholders can access the same up-to-date information, fostering a culture of shared understanding and alignment.
Key Features of an Effective Unified Dashboard
An effective unified dashboard should offer a range of features to ensure seamless integration and actionable insights. Customizable dashboards allow leaders to select and prioritize the employee metrics that matter most to their organization's goals. Real-time data updates ensure that leaders can access the latest information and respond promptly to emerging trends or issues. And intuitive visualizations, such as charts and graphs, make it easy for leaders to analyze and interpret data, facilitating informed decision-making.
Measuring the Impact of Leadership Decisions Using a Unified Dashboard
Aside from providing valuable employee insights, a unified dashboard can also enable leaders to measure the impact of their leadership decisions.
How to Use a Dashboard to Track Leadership Decisions
A unified dashboard allows leaders to track and analyze the outcome of their leadership decisions by overlaying employee metrics with key performance indicators. For example, a leader can assess the impact of a new employee recognition program by analyzing changes in employee satisfaction scores and productivity levels over time. By monitoring these metrics, leaders can fine-tune their strategies and ensure that their decisions are driving positive change within the organization.
The Role of Data in Leadership Decision-Making
Data plays a crucial role in leadership decision-making. By basing decisions on concrete data rather than assumptions or gut feelings, leaders can minimize bias and make informed choices that have a higher probability of success. A unified dashboard provides leaders with the necessary data visualization and analysis tools to uncover insights, identify trends, and ultimately make data-driven decisions that lead to improved organizational performance.
Insights and Strategies to Improve Engagement with Employee Dashboard
With the help of a robust unified dashboard, leaders can access real-time data, visualize trends, and make informed decisions that positively impact their organizations.. Here are some insights and strategies that organizations can use: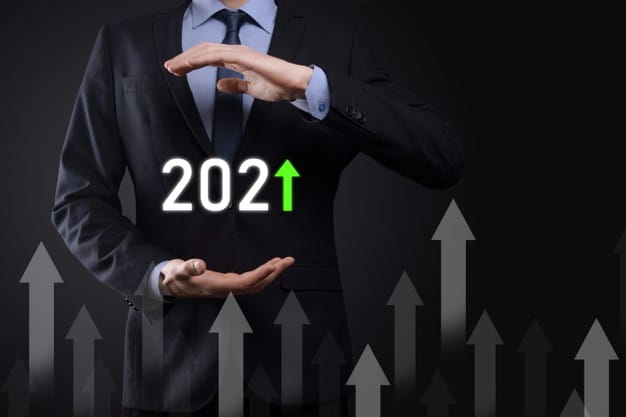 The human resources (HR) industry is undergoing a significant transformation, thanks to the proliferation of new technologies and trends. In…
Get Insights
Subscribe to our weekly newsletter to get more tips on effective employee engagement and communications!
Join Our Community
Join Turn On Engagement (TOE) to interact with other employee engagement and people experience professionals. Share and get new ideas!