Measuring the overall employee pulse of your organization is critical to business success. There are many strategies to achieve this, some are fast, easy and cost-effective and some are longer-term initiatives that require budget and plenty of manpower to manage.
For example, let's take the most simple of tactics that comes to mind to measure employee pulse: the ever popular employee pulse survey. But even with something as simple as a survey, you have to determine how it will be deployed. Online? Email? Through mobile? How do you get people to engage? You can gamify it to make it fun, incentivize it with rewards and recognition so that people have a reason to take the survey in the first place, and pushing it out to different segments of employees at the right time and The right place.
Then there's the measurement question such as measuring satisfaction and an engagement from learning, training and career development modules through things such as quizzes, training videos and other interactive content. All the data that is generated from such activity inside of your distribution platform should be automatically crunched and have the ability to be sliced and diced so that you get insights and deep analytics into qualitative and quantitative performance metrics such as engagement satisfaction, learning, culture and other factors.
Here are some of the most common metrics that we track inside the HubEngage employee communications and engagement app platform.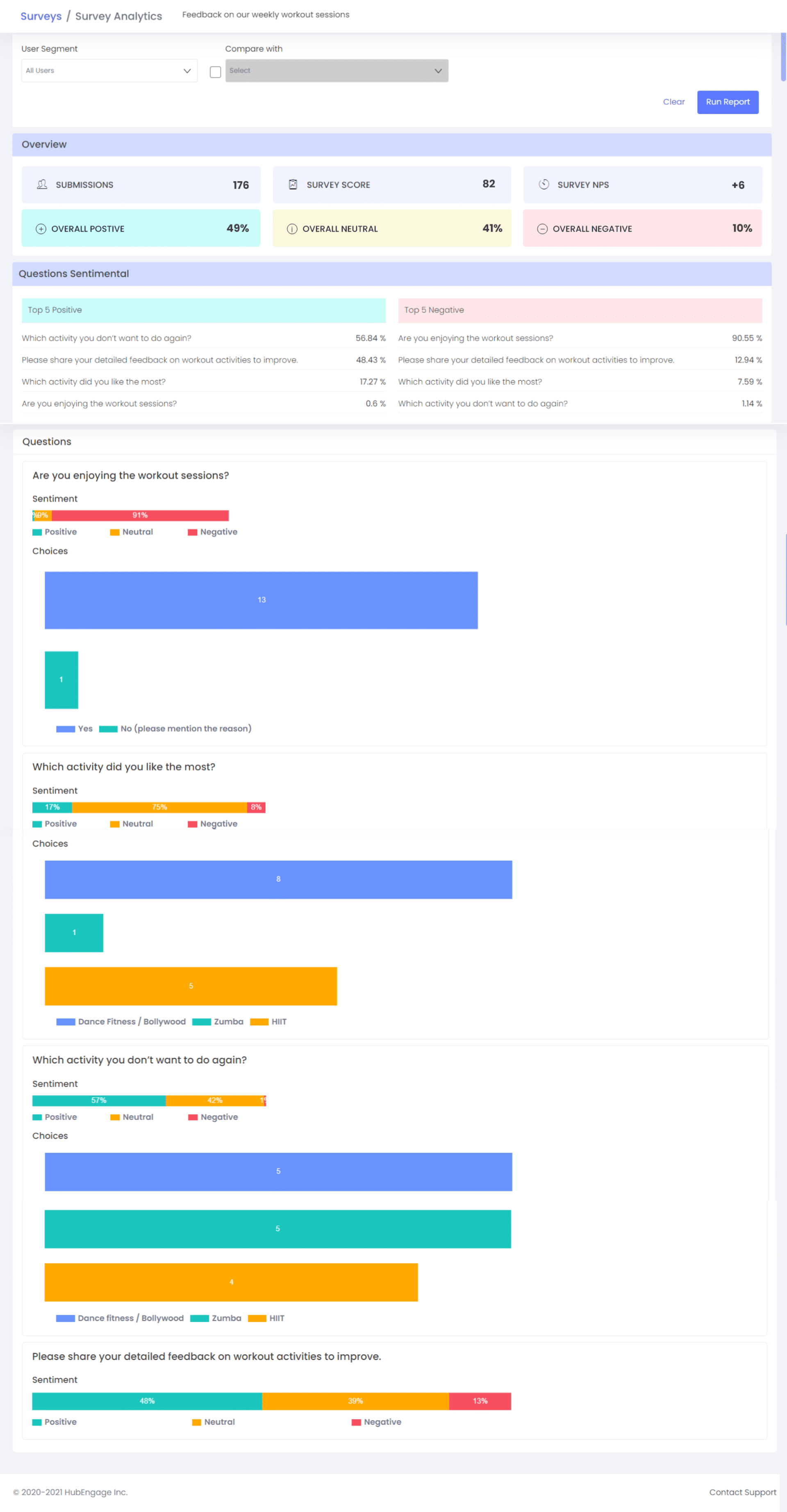 Our Employee apps can be customized to match your corporate branding so there is uniformity in all messaging from visual to content. Platforms such as HubEngage are packed with popular engagement tactics such as surveys, news, streaming content, gamification, peer-to-peer and group messaging, rewards and recognition, and much more.
More importantly, it has a built-in distribution vehicle that gets to people with more relevancy and meaning via tools such as employee audience segmentation and geolocation relevancy and uses your behavior tracking. Companies of all sizes, whether small start-ups with just a dozen employees or massive global retailers with hundreds of thousands of employees, can leverage such a platform at a very low per-user cost.
Want to learn more or try a demo app for free? Check out HubEngage and schedule your tour today!
Download The Ultimate Guide to Planning Your Employee Experience Platform
To truly empower employees and optimize productivity, you need more than a communications tool. This guide frames the employee experience platform planning process and how to create the work environment your organization needs.