Today's world-renowned Hyatt hospitality brand traces its origins to 1957 when brothers Jay and Donald Pritzker purchased the original Hyatt House motel that planted the seeds of a hospitality empire. The company now has over 600 properties in more than 50 countries and employs more than 100,000 people.
Known for upscale lodging and fine dining on-site, Hyatt is also building a reputation for having an outstanding employee engagement strategy. More specifically, the company focuses on employee development and promotion from within.
The company also makes it a point to share that their comprehensive employee engagement strategy is not an add-on developed to keep employees content. Rather, it is a pillar of the company's overall business strategy – one that has seen steady growth as well as avoidance of problems that often plague the hospitality industry, such as high employee turnover.
Turnover Much Lower at Hyatt than Competitor Hospitality Chains
Finding hotel housekeeping associates has always been challenging, and the problem has worsened over the past several years. Not only do many housekeeping professionals change jobs frequently in the pursuit of better pay or more flexible hours, many housekeeping professionals who stick with a hospitality brand want to step up to more responsible positions, and when they do, more housekeeping vacancies open up.
A hospitality brand whose employee engagement strategy does not include housekeeping staff, or that relegates staff appreciation to National Housekeeping Appreciation Week in September, can expect to continue to deal with high turnover.
Check out Hyatt's average Retention Scores measured on various parameters, which is impressive. This is because the company offers outstanding training, hires and promotes from within, and has a rock-solid commitment to employee diversity. Hyatt's employee engagement strategy encompasses all employees, not just corporate or managerial ones.
Top Reasons Hyatt Employees Are Engaged in Their Work
Hyatt employees themselves list several reasons why they remain engaged in their work, and all of them go right back to the company's employee engagement strategy. Not only are there tangible perks like travel discounts and free or subsidized on-site meals in the company's well-respected restaurants, Hyatt makes it a point to listen to employees and to train them how to listen effectively to each other and to hotel guests.
Additionally, the company offers tuition reimbursement, encouraging employees at all levels to further their education. They also team up with organizations like Khan Academy to provide skill training to employees so that more employees have more access to expanded career choices. In short, Hyatt does not just talk about investing in their employees. They actually do it.
Commitment to Diversity Is More Than Lip Service
A company does not expand into over 50 countries and employ more than 100,000 people while maintaining strong employee loyalty without being committed to employee diversity. Hyatt does not just parrot talking points about diversity; they act. As a result, the company has earned awards such as the Human Rights Campaign Best Place to Work for LGBT Equality, has been recognized by the AARP for employing older workers, and has been recognized by Hispanic Business Magazine and the NAACP for their commitment to hiring people of color.
By openly committing to diversity in the workplace, Hyatt automatically improves its transparency and demonstrates that people from all backgrounds are welcome, which is greatly beneficial to overall employee engagement. In fact, it is safe to say that an employee engagement strategy that glosses over employee diversity or does not mention it at all is an employee engagement strategy that will fall short.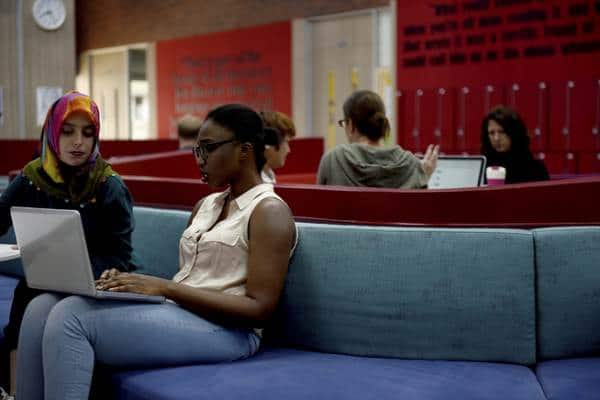 Empowerment as a Pillar of the Employee Engagement Strategy
Employee empowerment is a key element of Hyatt's employee engagement strategy. Employees who feel unable to act to solve the inevitable problems that arise in day-to-day business cannot be expected to be engaged in their work because their efforts are stopped before they can start. Hyatt offers ongoing training opportunities for employees and trusts them to act when problems arise. This not only results in problems being solved more quickly, but it also improves employee engagement because engaged employees are ones who know that their work makes a difference on multiple levels.
Empowerment of employees to listen and solve problems not only helps them in their current work, but also helps prepare them for greater responsibilities, and this is critical in a company that likes to promote from within.
Hyatt Understands the Connection Between Engagement and Business Outcomes
Ultimately, Hyatt's employee engagement strategy is about creating better business outcomes. A company that is in a constant cycle of replacing workers due to high turnover simply cannot achieve the level of competence of a company that has loyal, well-trained employees. Companies that demonstrate to employees that their development as a person and as an employee is important by reimbursing education costs naturally have more engaged employees than those that do not.
The right employee engagement strategy does several things, but two of the most important are empowering employees to excel on a daily basis and making employee engagement part of the very foundation of working for the company. The investment and effort are real, but the rewards show a consistent, strong ROI from such an approach.
How an App Can Help Orchestrate Your Employee Engagement Strategy
The elements of your company's employee engagement strategy must be specific to your company, of course, but technology in the form of the employee engagement app can make the implementation of the strategy significantly more effective. With HubEngage, you can develop a highly customized employee engagement app that will become an indispensable part of your overall employee engagement strategy.
HubEngage offers a fully customizable employee engagement app platform for the hospitality and travel industry that lets you add your brand elements, customize your user interface, and offer functionalities that are known to improve employee engagement. For example, HubEngage allows you to deliver training modules, solicit employee feedback, deliver instant notifications, and provide employees with personalized content feeds that simply help them do their jobs better. You can even make it fun with gamified learning and fun productivity tools.  See firsthand how HubEngage can transform your organization.  Schedule a demo today with a specialist today. 
Download The Ultimate Guide to Planning Your Employee Experience Platform
To truly empower employees and optimize productivity, you need more than a communications tool. This guide frames the employee experience platform planning process and how to create the work environment your organization needs.