Before you can improve your workplace, you must fully understand the benefits of getting employee engagement right in your organization. How does it change your workplace culture? Does it impact your bottom line? And how does everyone in the company benefit from the top down?
Retain the Best Talent
You do not want to spend most of your days interviewing professionals to fill recently vacated positions. Employee retention is far less costly than employee acquisition, and one of the easiest ways to keep your top talent on board is to make sure each person is engaged in your company culture.
In other words, they feel welcomed, supported, safe, and well-trained. They know they have access to resources when they get confused or blocked, and they believe they can trust their colleagues as well as their superiors. This is one of the primary benefits of getting employee engagement right.
A supportive work environment breeds loyalty and engagement with employees. Instead of turning your business into a revolving door of employees, you keep your talent in the office and on the same page.
Boost Employee Satisfaction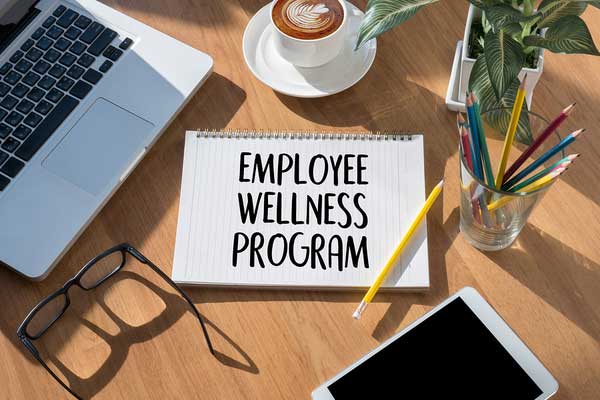 There are many ways of getting employee engagement right — chief among them, caring about your workers' wellness. From mental health breaks to adequate benefits, employees look at far more than salary when choosing a place to work. They want to participate in an organization that cares about their welfare.
You do not have to create an in-house spa to make your employees feel cared for and wanted. Instead, try to throw in benefits that might appeal to both your existing workers and new hires, such as casual Fridays, flexible hours, the ability to work from home, and team-building activities. Maintain a strong line of communication and interaction with your employees to promote stronger levels of engagement with employees and satisfaction.
Improve Productivity
Distracted, anxious, or irritated employees cannot get their work done on time — or correctly, for that matter. In an industrial environment, those problems could prove dangerous. In an office, it simply torpedoes productivity.
Disengaged employees do not contribute to the organization with passion and verve, but with reluctance. They do the minimum amount of work required to get their paychecks, but they do not contribute enough to make a difference.
Conversely, making it easy and fun for your employees to communicate and receive training through the use of an employee engagement app will improve productivity and keep all your workers engaged at the same time.
Attract Better Workers
For better or for worse, the world has become increasingly transparent. A disgruntled employee can write a scathing review of your organization on social media or job websites, deterring other potential employees from even submitting an application. Sadly, those negative comments might chase away some of the best talents in your industry.
On the other side of the coin,  getting employee engagement right breeds positive commentary. Workers will write glowing reviews of your organization because they are fulfilled, properly compensated, and made to feel welcomed.
Now that you are familiar with some of the key benefits of engagement with employees, it is time for HubEngage to help your organization take the next step. We've created a solution that allows you to manage every aspect of employee satisfaction, training, and encouragement, so try the HubEngage app for free. You'll quickly see how HubEngage can radically change how you interact with your workers.
Frequently Asked Questions (FAQs):
1. How can I increase engagement with employees in my organization?
When it comes to employee engagement, having a strong HR team is essential. With the right resources and tools at your disposal, you can reach better levels of success in motivating and inspiring employees. But how do you go about increasing employee engagement in your organization? The answer lies within recognizing what effective means of motivation exist, implementing practices that support collaboration, and fostering an open line of communication between employers and employees.
2. What are some common causes of low employee engagement?
Are you struggling with low employee engagement across your organization? It can be a challenging problem to tackle, but it's one that must be addressed; happy employees means happier customers and higher profits. Low engagement can result in a range of issues, ranging from decreased productivity to high staff turnover. To truly understand how to increase employee engagement rates and boost long-term success, it's important to first identify the common causes of this issue.
3. What are the consequences of low engagement with employees?
The quality of your company's employee engagement has a huge impact on its financial performance. When workers are engaged and motivated, they can work efficiently in teams to help your business succeed. Unfortunately, low or nonexistent engagement levels can have some serious consequences for organizations — from limiting output to increasing turnover. To keep your business productive, profitable and competitive, it's essential that you create an environment where employees feel valued, heard and encouraged to do their best work.
4. How can I tell if my employees are engaged?
Getting employee engagement right is essential to the success of any organization. Having engaged employees has been linked to higher corporate performance, improved customer service, and better results overall. As an HR professional, it is your job to ensure that not only are your employees showing up each day ready to work hard but that they are also feeling empowered in their roles and giving back wholeheartedly. Understanding how to measure engagement helps guarantee this success.
5. What are some best practices for increasing engagement with employees?
Engagement among employees is key to improving morale, encouraging productivity, and increasing job satisfaction within the workplace. Without a proper plan in place to encourage employee engagement, organizations risk losing valuable contributions from talented individuals who may become unmotivated or burnt out after too long. Fortunately, there are several best practices that leadership teams can implement in order to increase employee engagement, such as clearly defined goals and objectives for employees as well as activities designed to foster collaboration and meaningful work relationships between colleagues. By utilizing these methods along with other strategies tailored to specific organizational needs, HR teams will be able to create an environment where each individual feels valued and inspired on a daily basis.