The retail industry historically has one of the lowest levels of employee engagement of any industry. Retail employees may remain apathetic from the moment they step foot in the door in the morning until they leave in the afternoon. They might not help customers as often as they should or go above and beyond their job descriptions to help the company thrive.
Employee mobile apps can change that trend. By engaging your retail employees through well-developed technology, you can quickly circumvent the apathy that plagues many retail outlets and get your team on board with your ultimate mission.
Start With the Facts
Before you decide that you do not need employee mobile apps for your business, take a look at the numbers. According to the Society for Human Resource Management, the retail employee engagement rates are far lower than those in other industries. Even more importantly, disengaged employees are far more likely to jump from job to job because they do not feel fulfilled by the work they do.
This is a huge problem for the retail sector for several reasons:
Employee turnover leads to inconsistent consumer experiences.
Companies that experience high turnover must spend more money training and onboarding new workers.
Disengaged employees are less likely to offer to help customers, upsell products, and maintain the floor.
Imagine an Atmosphere in Which Retail Employees Love Their Jobs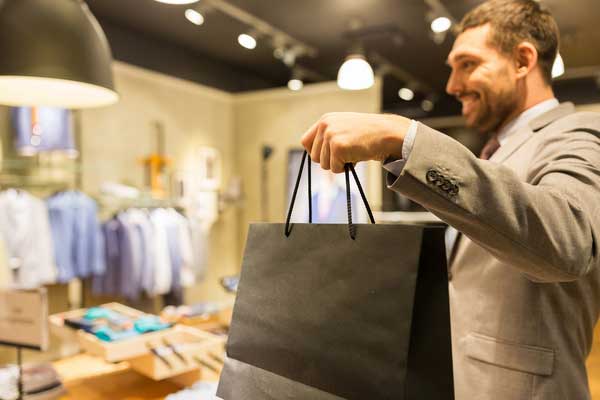 Engaged employees help customers feel safe, welcome, and appreciated in the retail environment.
Think about the last few times you visited a retail store other than the one you own. What were your impressions?
If a salesperson failed to help you find a product you wanted, or if the cashier barely looked at you while ringing up your order, you likely felt frustrated and underappreciated. You might even have decided never to visit that store again.
What if that salesperson had moved heaven and earth to help you find the product you wanted? What if the cashier had asked about your day, complimented you on your product choices, and wished you a beautiful day?
You would have a completely different impression.
That is why employee mobile apps have become so essential in the retail industry. They help employees feel happier, more engaged, and more committed to their jobs.
Use Employee Mobile Apps to Gauge and Improve Employee Engagement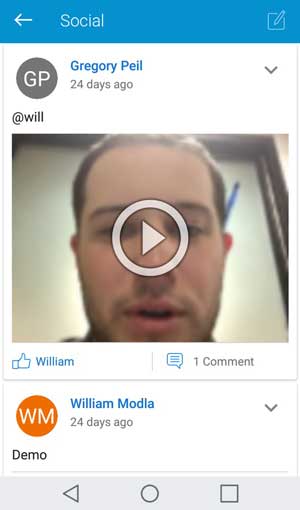 If you do not know how an employee mobile app will change your workplace culture, it is time to pay attention. Retail establishments often go under because they are understaffed, poorly staffed, or unable to meet customer expectations.
You do not want that to happen to your store.
How can employee mobile apps help?
Challenge your employees to learn. A lack of employee training can lead to on-the-job mistakes and other issues that put your retail business in jeopardy. Your employees can carry around training manuals on their smartphones. Create videos, infographics, and other training materials that will help your employees make the right decisions.
Create competition. While your employees learn, gamification modules can encourage workers to challenge each other. Leaderboards allow them to compete against one another for high scores, which increases engagement with the app and helps co-workers bond with one another.
Incentivize desired behavior. In addition to promoting competition, gamification can also allow you to incentivize desired behavior among your employees. For instance, as they earn points through engagement with the app, they might become eligible to win free merchandise, discounts, gift cards, and even small gifts. You could add other fun incentives, like extra PTO or the opportunity to pick shifts for a week.
Create a compelling culture. Many retail employees feel disengaged because they do not experience a connection with your company. Brand your employee mobile apps, interact with your employees, and encourage workers to publish their own stories. Do not just allow them to participate in the company culture; let them shape it as well.
Send important messages. If you are not in the store, you might need to get a message to your employees. That is where push notifications come into play. You can target employees at a certain store or those who hold a specific position. It is far more effective than emails and phone calls.
Of course, employee mobile apps can take some time to become effective. You will not experience skyrocketing engagement levels from the moment you introduce an app to your workforce.
However, if you consistently promote it and reward employees for using the app, you will see steady increases in engagement.
Additionally, keep in mind that even disengaged employees often model their leaders. They watch key holders, managers, and other employees to see how they should behave.
If you ask your employees to engage with an app, you must follow suit. Demonstrate the behaviors you want your employees to exhibit for the best results.
Believe it or not, employee engagement apps can also become useful when you have to hire new staff. Instead of onboarding new employees the old way, introduce them to the app immediately. Send them training materials and other updates that will help them feel more comfortable in their new roles.
You can also encourage your employees to engage with new hires from the moment they arrive. You are encouraging a social culture in which all employees help each other. If a new hire feels confused or frustrated, he or she will have already "met" other employees via the app and will feel more comfortable about reaching out.
If you are tired of high turnover rates, apathetic employees, and other struggles with your employees, maybe it is time to implement a mobile engagement app. Get your employees on board immediately and start using the diverse functions you will find within the app.
Best of all, you can try the HubEngage app for free! There is no reason to delay, so download the app today and start using it to help your employees get motivated.
Download The Ultimate Guide to Planning Your Employee Experience Platform
To truly empower employees and optimize productivity, you need more than a communications tool. This guide frames the employee experience platform planning process and how to create the work environment your organization needs.