Guide to Using an Employee Learning/ Employee Training Platform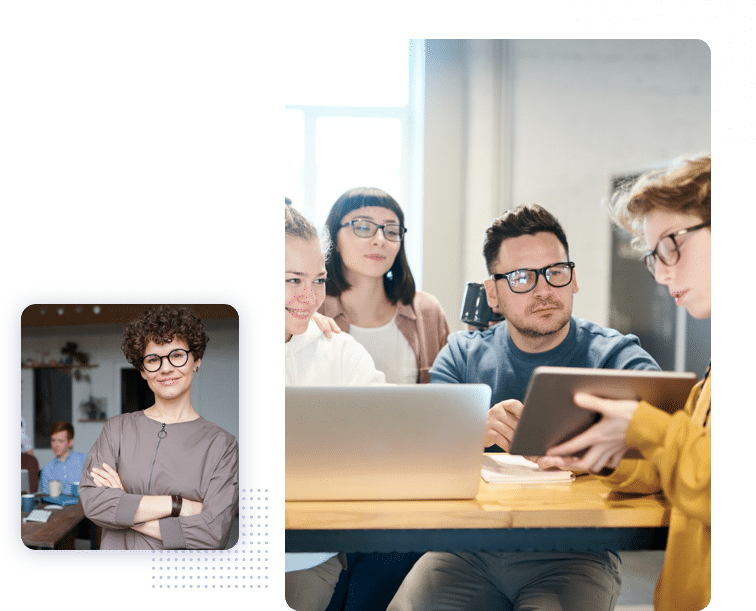 Why Use An Employee Learning /Employee Training Platform?
The HubEngage employee learning platform is different than traditional learning management systems (LMS). Through HubEngage, you can train and teach your employees through a unique platform that can be adapted to user strengths and weaknesses. Make sure all of your employees are on the same page by using an employee learning platform. Employees who feel knowledgeable and like they are properly educated about their role in the company are more likely to stay (higher retention rates). They are often more productive because of their engagement.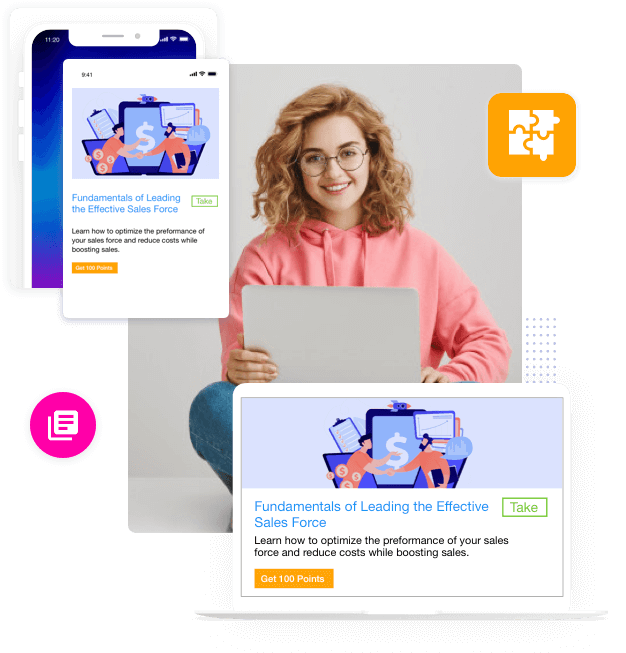 What Is A Learning Management System?
A traditional learning management system, which may be abbreviated as LMS, is a software application that provides the framework for all of the different aspects of the learning process. Most of these systems house and deliver training content, often in a bulkier format. The software application often handles administration, documentation, tracking, reporting, automation, and delivering educational materials to employees.
The learning management system will often consist of employee training, tracking qualifications, creating courses, monitoring progress, and administrative task management. Each of them is an intricate part of the entire instructional process within an organization.
Employee Training / Employee Training Platform
Anytime a new employee is hired, or major changes are made within the organization, there has to be training to ensure that everyone is on the same page. A learning management system manages the training activities across the entire organization, including individualized segments within the company.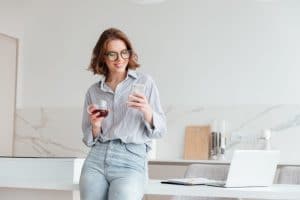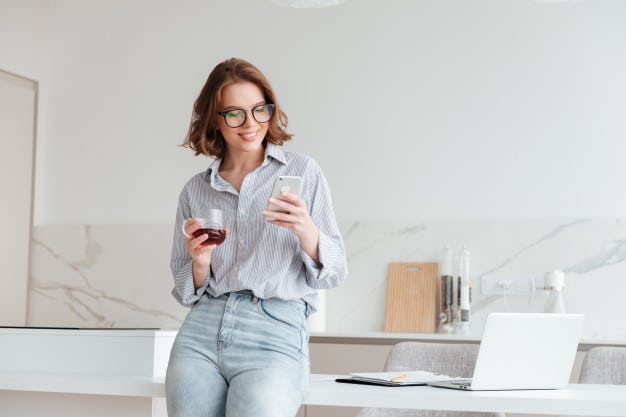 The training of employees is necessary if you want your business to be productive and efficient, retaining as many employees as possible.
Tracking Qualifications
After receiving relevant training, employees are considered to be "qualified" for a particular job or duty. When we attend college and get a degree, we are able to fulfill the qualifications of the job we trained for – the same applies in an organizational setting. The learning management system helps keep track of employee qualifications, bringing forward those requiring additional training to remain in compliance or regulatory reasons.
Training Content
The important part of any training process is the courses used for the training. Through a learning management system, you can integrate third-party courses or create your own. All of the courses you need for proper training can be found in one location. You can easily add the ones you need as they become necessary for your organization.
Progress Monitoring Tools
Not all of your employees will be at the same level when they are training. You may have some employees who are training at a management level, where others will only be at the entry-level. Learning management systems allow you to keep track of these employees and their current progress. Part of maintaining information about progress is monitoring testing and assessments enterprise-wide to ensure all of your employees are maintaining the same level of knowledge required for their title.
Administrative Task Management
If you are in charge of a training project or learning management system, you have a lot on your plate. Depending on the size of the organization you handle training for, you may not be able to consistently keep track of every individual employee. When this happens, the use of a learning management system can make your tasks a lot easier. You can manage and collect test scores and other project records all from one location, maintaining the proper records and employee progress.
Why Every Company Needs a Learning Management System
There is a demand for knowledge in the business industry. Training and learning new things is an important part of the overall structure of the employee and employer relationship. With the demand for education in the workplace always growing, you need to be able to accommodate this. What better way than by incorporating a learning management system into your company's infrastructure?
Create a Consistent and Centralized Online Knowledge Hub
When training employees, it is important to remain consistent across the board. While every segment may not require the same types of training, being consistent in the frequency of training helps to create a schedule that employees will come to expect.
Imagine if you were able to have one place where all of your training and educational material was located. A learning management system does that for you, creates a way for you to have all of your educational material and training information in one streamlined location. Not only can your employees access specific material when they need it, but you have a platform with all the material you need to ensure each employee gets what they need.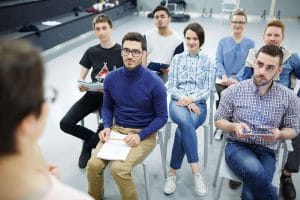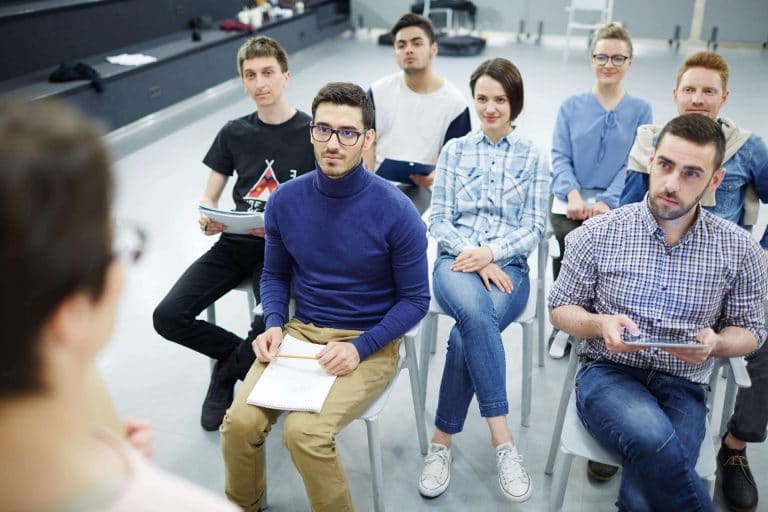 Using a learning management system that integrates with other platforms can be beneficial. Do you already use employee engagement software that uses a mobile app among your employees? Maybe an email campaign? You can integrate your centralized knowledge hub to automate messages to notify the employees that are missing specific training or need to take the next step in their employment journey.
Measure Employee Performance
Do you have any way of measuring how well your employees perform? Do you know where they are lacking in their training and what they need to do to increase their knowledge? If you aren't sure what the answers to these questions are, you may need to consider using a learning management system to help keep track and measure employee performance.
Through the data collected from assessments and testing, you can see what employees are taking training seriously and which ones need an extra boost or helping hand. Using tools like the learning management system can help you see where your company's strengths are as a whole, not only individual employee needs. If you are able to see where the problems in training lie, you can help rectify them before they become too large of a problem. Custom tailoring your training techniques and frequency based on the way your employees perform can help you ensure that they are all on the same page at the same time.
More Reasons To Use An Employee Learning Platform
Individual Learning and Personalized Training Pathways
When looking at the way adults learn, everyone learns just a little differently. When you are looking at the different ways you can train your employees, you have to be able to approach it from different angles to ensure that your employees are retaining what you want them to. If you look at an employee engagement software that offers employee learning platforms, like HubEngage, they often provide an individualized approach for those employees who need it.
Since each of your employees likely has different levels of expertise, providing them with training exercises that allow them to go at their pace is important. The more comfortable an employee is with their learning environment, the more likely they are to continue learning and growing in knowledge for the company.
Giving each of your employees the attention they need for training will help with engagement. When employees feel as though they are being heard and properly trained, they feel more like a part of the company. Well-trained employees are more likely to stay with your organization instead of seeking out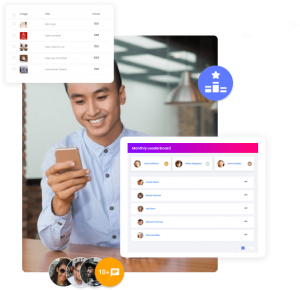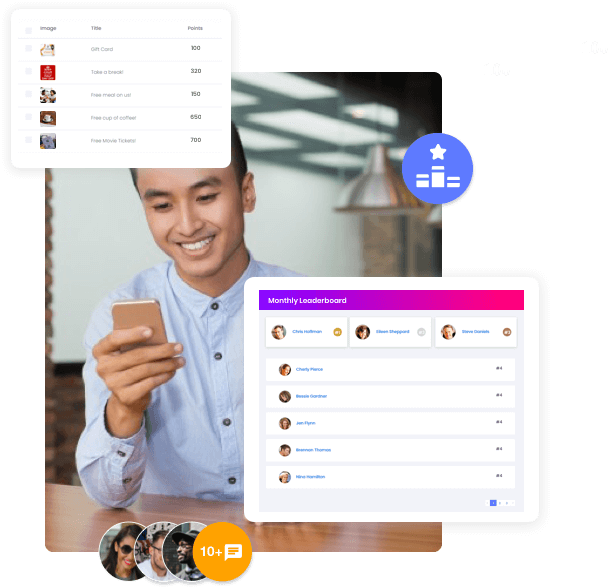 another.
Training Remote and Office Employees
More and more employers are making it possible for their employees to work remotely. Ever since the pandemic, the offices and companies across the country have made it possible for those employees who have jobs that can be done from home to be able to do it from home. While this may require specialized computer access and software to be brought into these homes, companies make it possible for their employees and families' health and safety.
There are some positions within a company that requires employees to be in the office. The great part about some of these learning management systems is that they are versatile, making it possible for employees who work from home and employees in the office to benefit from the same software and training options. That is why many companies integrate these types of training platforms with employee engagement software to keep everyone on the same page.
Staying Compliant
Different industries have different rules and regulations that must be followed. Most companies within any given industry will do regular training to ensure they are compliant with these rules and regulations. When a company is non-compliant, they can be looking at fees or other damaging repercussions.
In the past, non-compliant companies have faced legal ramifications, financial problems, and other PR nightmares, all because social media now airs all dirty laundry – especially those considered a tasty morsel like non-compliance. These actions can be devastating to a company.
Learning management systems can help change the way companies handle their compliance training. It can become quite a project to ensure that each employee has taken the training they are required to take when they are required to take it. Having a way of tracking this information (like what a learning management system provides) can ensure that everyone is compliant and receiving the right training at the right time. Don't you think incorporating something like a learning management system to keep your doors open is worth the investment?
More Advantages of an Employee Learning Platform
Return on Investment (ROI)
Have you ever wondered just how beneficial your investment in a specific software was? Many companies implement software or other training tools hoping that it will pay off in the end. They don't take the time to try and figure out just how big of a return they will gain with their investment in the training software.
Not all training platforms or systems are the same. You can't just cross your fingers and hope you will have a positive return on your investment. Unfortunately, that is not how it works, especially for smaller companies or businesses looking for an easier way to automate or remain consistent with their training procedures. Not everyone can afford to gamble on these platforms.
Choosing a platform that can help you determine exactly what you will be gaining in return can mitigate the worries that come with software implementation.
Avoid Outsourced Training
If your company isn't using learning management software, you likely depend on a third-party who provides you with an outsourced training option. When you depend on one of these types of external training solutions, you may be forced to have your employees go off-site for training. You will find that training like this may cost your company more in the long run and be less effective for employee performance. All of the information in these sessions tends to be a one-size-fits-all approach, not individualized training like a learning management system.
Popular Learning Management Systems: HubEngage Training Tools
Like we said before, not all learning management systems are created equal. When it comes to the approach in learning, they may not be as user-friendly as others. You want something that will offer all the benefits at the right pricing structure. How do you know what you want if you aren't even sure what is out there to choose from?
Learning management systems aren't something you might know a whole lot about before researching them, so you may not know what to choose at first. When you assess your companies needs, it becomes easier for you to understand the different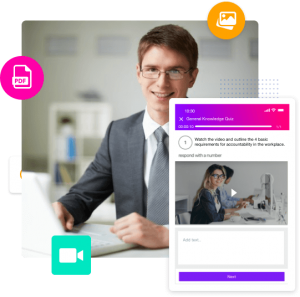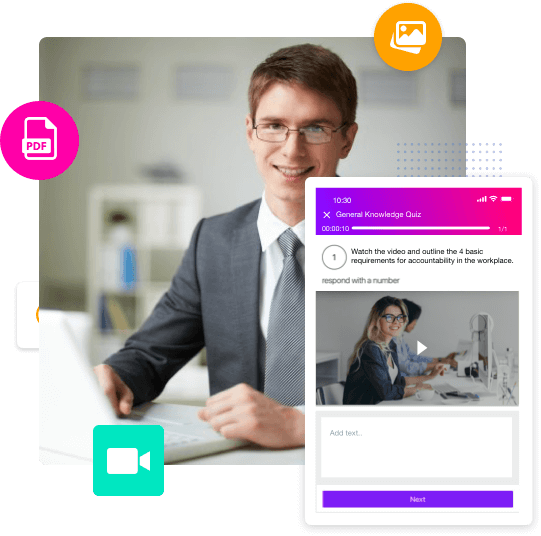 options and know what your company needs in terms of a training platform.
Ability to Be Used Anywhere and Anytime
HubEngage brings you the ability to educate users and reinforce knowledge based on your company's individual brand, policies, procedures, and incorporate a little fun in the mix. Create and administer quizzes to be taken anytime and anywhere, even on mobile devices.
Multi-Format and Media Rich Questions
You can see if your training is providing your employees the proper skills by administering the tests and quizzes over the material. HubEngage makes it easy for you to create and share tests and quizzes for your employees and in a variety of formats. Choose to create your quizzes in a multiple-choice and open-ended format. Allow attachments and more. Track the progress and see where improvement needs to be made.
More Great Features of the Learning Management System
Delegate Quiz Submissions
Do you have users that are not on your platform? You can ensure they are receiving the training and the testing by delegating your supervisors to administer them to all employees. You get 100% coverage without worrying about adoption.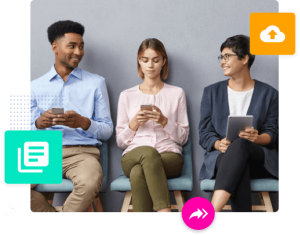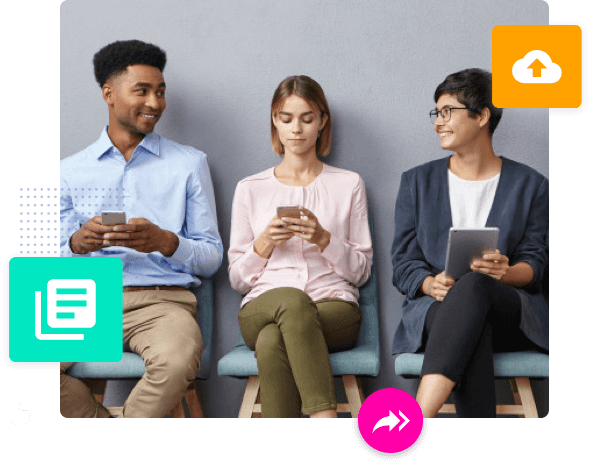 All employees tested the same across the board over material accessible by all.
Incentivize
HubEngage allows you to incentivize the learning hub experience for your employees. Assign points to the quizzes you create. As your employees complete training and take the quizzes, they can accumulate points to trade in for monetary and non-monetary incentives. All incentives are made redeemable through the HubEngage platform. You can create leaderboards to share and encourage friendly competition among trainees.
Notification Settings
HubEngage makes notifying your employees of new training or quizzes available on the platform easy. All you have to do is set up automatic notifications that will be sent in either push notification, email, or QR scan form.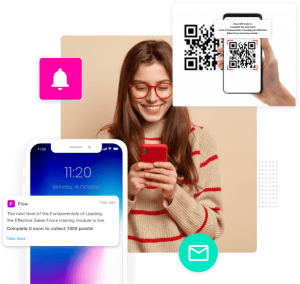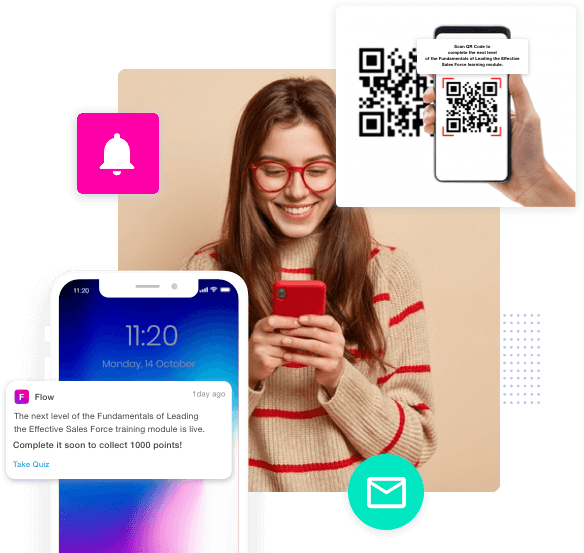 You can create reminders (subtle ones) to let your employees know they haven't finished an existing training and quiz.
Analytics Platforms
You want to know how your employees are doing on their training and quizzes. You also want to be able to know exactly what parts your employees need the most help with. Find out which employees are doing well and are completing their training and assessments. Here is where you can see what knowledge is being retained and what isn't.
How Using an Employee Learning Hub Can Help Increase Engagement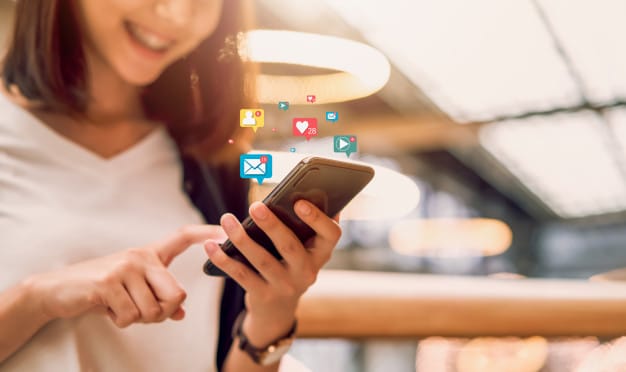 Overall, the employees who are the most satisfied with their jobs are the ones who feel like they are acknowledged. When you listen to your employees, you gain an advantage over other companies, especially the ones who do not invest time or resources into the engagement of their employees.
Training and learning in the workplace do not have to be boring. You can make it fun and rewarding (literally). Who doesn't like the opportunity to earn prizes for hard work?
HubEngage makes integrating with the entire line of employee engagement software easy and beneficial to your company's bottom line. If there was software out there that makes it easier for your employees to do their job, feel more involved in the company, and allowed you to track everything, why wouldn't you try it?
Total Employee Engagement Experience
Training is only one of the areas you have to worry about when working with employees. There are other ways that you have to engage your employees if you are going to successfully retain them. Communication is something that seems to be one of the hardest skills to master in the workplace, but HubEngage makes it easy to be successful.
Create the Best Working Environment
Gain an advantage with your employees by using HubEngage for communication, social, and other engagement hubs.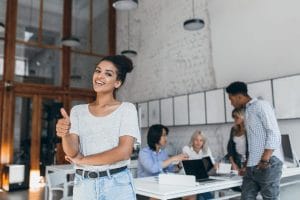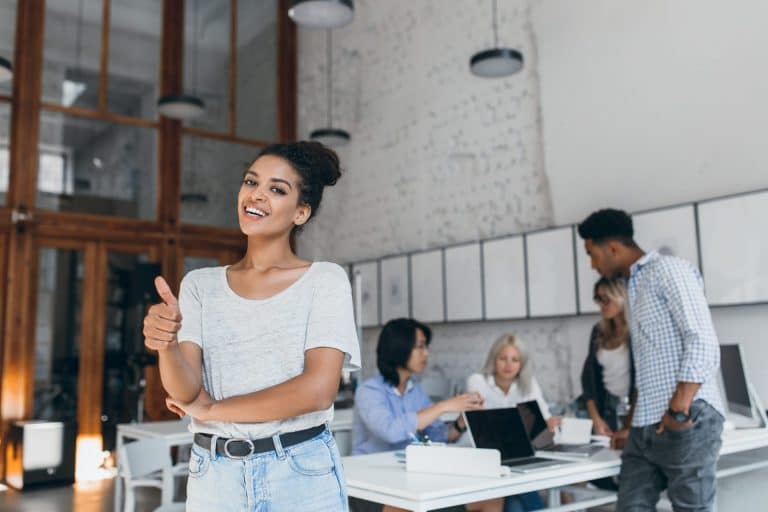 Do you want to be able to manage all of your employee engagement platforms on one dashboard? HubEngage does that for you too.
With the HubEngage dashboard, you can create the best working environment, allowing you to interact, communicate, provide learning resources, give feedback, offer incentives, and so much more.
Choose Your Dashboard Size
When you choose to use the HubEngage employee engagement software as your learning hub, you can integrate it with all of the other features available. You can choose the total engagement experience or pick and choose your style of experience. Even if you don't choose the whole package now, you can always add more later.
Data-Driven Approach
HubEngage allows you to watch the engagement of your employees increase over time through data-driven analytical information. You can make sure you are on track with your engagement selections and adjust them to fit you and your employee's needs.
One Platform to Replace Them All
Forget using multiple platforms and different dashboards to accommodate your engagement efforts. HubEngage has one dashboard to accommodate all of your engagement needs. Consolidating on one platform saves time and money while helping increase communication and engagement.
Expert Advising
HubEngage isn't going to leave you hanging when you choose their dashboard. Our experts make it easy to exchange your old system and on-board with the HubEngage total experience. Other learning management systems can be one-sided and don't really work on increasing engagement. Once you choose HubEngage, you are supported with deployment and strategies from our experts.
Why HubEngage Makes Sense for Your Employee Learning Platform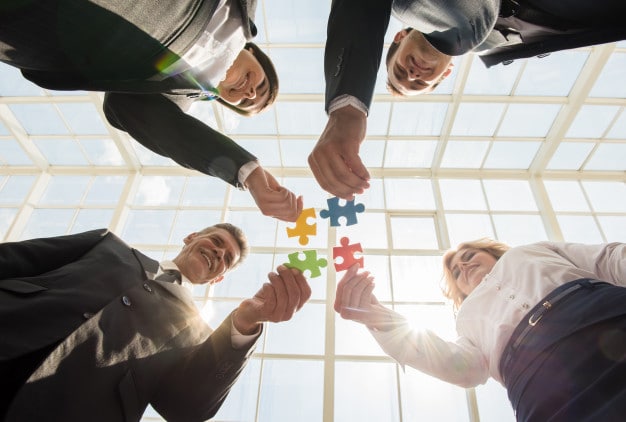 If you have been looking for the right learning platform for your employees, HubEngage takes the traditional learning management system to a whole new level. Instead of requiring you to use multiple platforms for training, testing, and analytics, HubEngage integrates the three into one dashboard. Not only can you make sure you are keeping your employees up to date on their training for compliance and new topics, but you are also able to reward them for completing it.
With technology holding a prominent place in our society, having a system that can adapt and accommodate changes makes things simpler (and cheaper in the long run). Bring all of your training to the format that is best for each individual employee, whether in the office or remotely.
If you are ready to take the next step and explore what HubEngage can do for you, reach out for your personalized demo. See the employee learning platform and other engagement applications at work for your business – not some generic industry demonstration.
You can explore first-hand how HubEngage can provide you with:
All platform features for mobile applications, digital displays, and emails
Tour live deployment examples with best practices
See how the back-end dashboard works for you and other managing users
A walk-through of the entire analytical suite
Complete pricing breakdown and deployment options
You can see what HubEngage can do for you and your employees. Increase the communication in your company while increasing the engagement and overall happiness of your employees. Go online and fill out the contact form. Our HubEngage experts will reach out to you for your personalized demo of the all-inclusive employee engagement and employee learning platform hubs available exclusively through HubEngage.
Engage across multiple channels
Our multichannel approach with mobile apps, web-based intranet, emails, text messaging and digital displays helps you reach and engage 100% of your employee population anytime, anywhere.
Pick the solutions you need to engage
HubEngage's employee engagement platform allows for companies of all sizes to solve for their unique needs from communications to recognitions to employee feedback.
Pick one or pick all based on your need.
Let's get your employees connected and engaged.