Using a Mobile Employee App For Engagement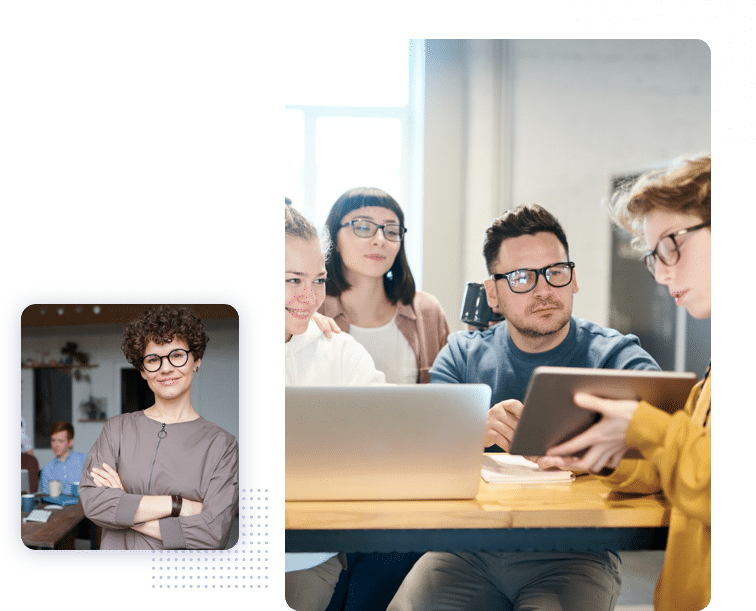 The Power of Apps for Employee Engagement
The first smartphones made their debut on the market in the 1990s. These phones were considered "smart" because they could access the internet, send emails, featured a QWERTY keyboard, offered personal assistant functions, and some even had cameras. Smartphones and devices have skyrocketed and evolved since this time. In 2019, the number of smartphones used in the United States totaled 269.44 million.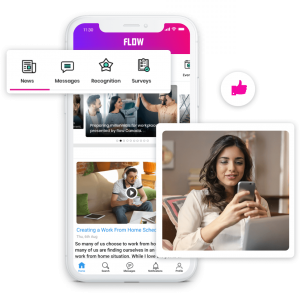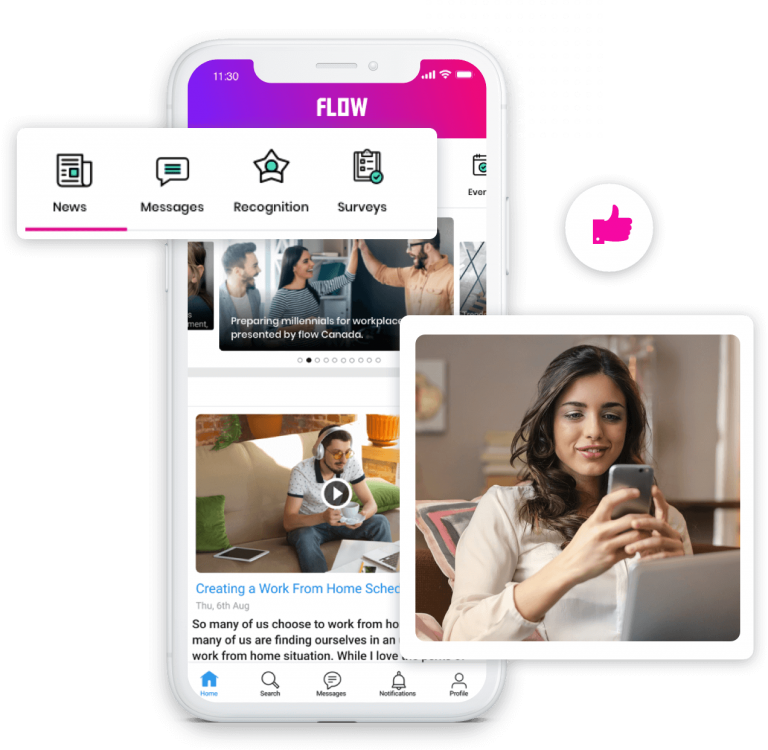 The number of smartphones that will be in use in 2024 is forecasted to total 290.64 million.
Technology today looks a lot different than it did in the 1990s. You can't go anywhere without seeing people on their smartphones, playing games, or scrolling through social media. As a society, we have become extremely dependent on technology to function, even in the workplace.
With technology changing every day, it is only logical that staying up to date with the latest trends, especially for your company, is necessary. While other companies out there may claim to have the experience to handle all of your employee engagement needs, including the deployment of employee engagement software and an employee app, there is no other company in the industry that compares to what the HubEngage employee application offers.
The Mobile Employee App / Application
The first smartphones came with the first "prototype" mobile apps. For example, the IBM smartphone in 1993 came with features like a contact book, calendar, world clock, and calculator. We consider these things to be standard when we get a new phone, but these were considered a luxury back then. The next model to offer development in apps was the Blackberry, bringing wireless email capabilities to the palm of the user's hands.
From these "prehistoric" smartphones come the ones we use today, facilitating applications that can be found in marketplaces that are home to around 20,000 new apps a day. Even those that can be used for employee engagement and by companies seeking to communicate exclusively with employees.
What is an Employee App / Application?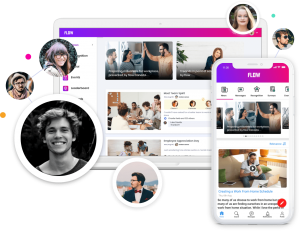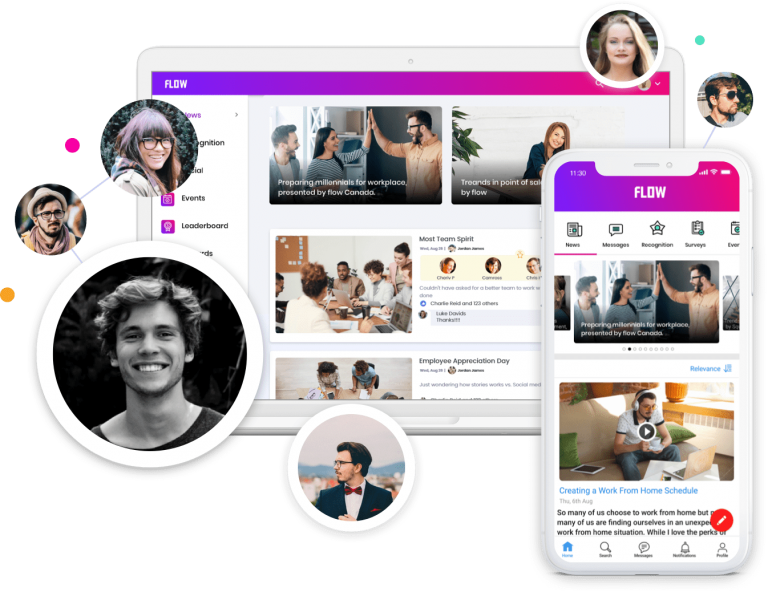 A mobile employee app is an engagement app used by employers to keep an open line of communication with their employees. These applications integrate with existing company engagement platforms and are used via smartphone or device. Implementing an employee app can be a seamless process as most employees already have the hardware in their possession. Per HubEngage, 93 percent of global workers use smartphones for work every day.
Internal Business Communication for Employees
Not all of a company's employees report to the office for work. Some employees work remotely or travel for their position. Due to these restrictions, it may be hard for a manager or human resources department to relay relevant information to those employees in a timely manner. One of the ways that companies have begun solving this problem is through mobile employee engagement applications. Internal business communications can be delivered to the employee in a fraction of the time, making it possible to share necessary information anytime and anywhere.
THOUGHT LEADERSHIP: How to Use Employee Apps to Break Down Departmental Silos
Why a Company Needs an Employee App / Application for Workers
Communication among employees and management is one of the largest obstacles that a company faces. When communication is lacking, employee engagement is often obsolete, which creates a problem for the entire atmosphere of a workplace. If you have found yourself in this situation and are looking for the answer, it may be an employee app.
The business world seems to be having trouble catching up to the advances that technology has made. This deficit makes it difficult for companies to see just how beneficial employee engagement software and apps can be in their industry.
What are the benefits of using mobile employee apps for engagement and communication?
1. Connects All Employees and Teams Keeping Them In-The-Know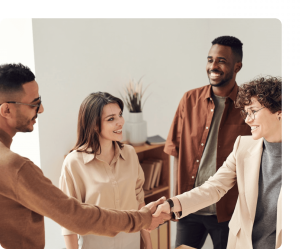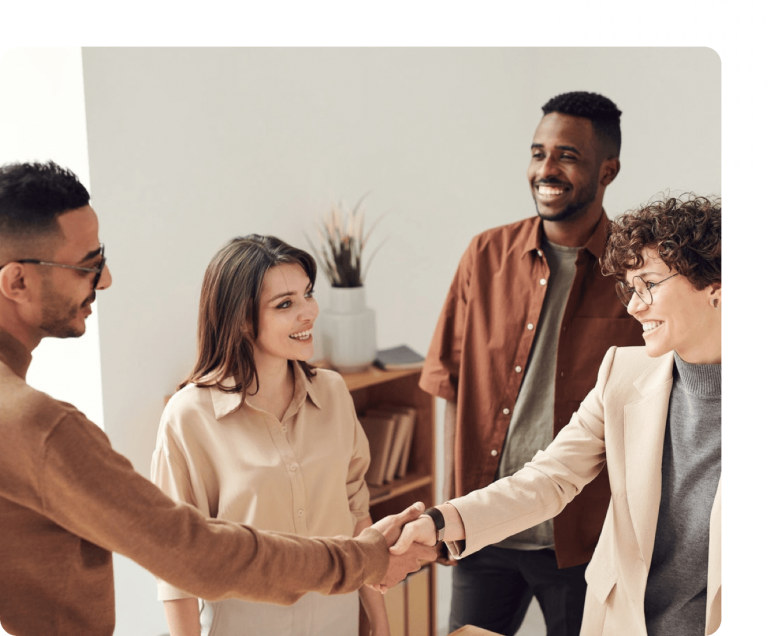 Different sectors of a company are in charge of different tasks, meaning that the employees in those sectors will often require specialized instruction. Through an employee app, these workers within a selected segment can receive notifications, messages, and all information for their particular job through the mobile app. Since many of the workforce has converted to remote and work-from-home situations (when possible), there has been an increased need for connections to be made between home and office. Besides using the employee engagement software for communication purposes, integrating the employee mobile application can create even more efficient communication.
2. Communication is Convenient, Personalized, and Targeted
We know just how much more convenient life and communication are with a smartphone. There is no denying that its existence has made most things more simple. After all, "there is an app for that!" When using an employee app, the option for personalized communications on the company-level can be integrated. Teams and managers talk to each other, often in 2-way dialogue or group conversation formats – there is active engagement, not passive notifications. Push notifications and alerts signal to the specific employee when there is new information within their employee app. Everything through one of these apps is employee-oriented, making it easier for companies to communicate with individuals and groups.
3. Analysis and Accurate Metrics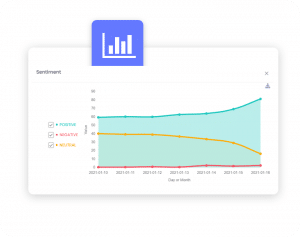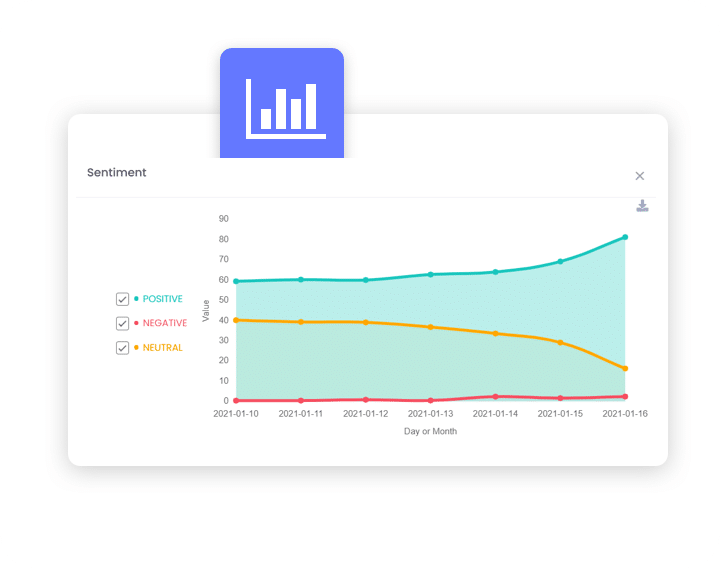 Mobile apps collect data. When you download one, it often asks you for an agreement to certain permissions. If you have ever really looked into these permissions, you will likely find that somewhere in there, you are agreeing to data being collected. The data collected from the employee app is used to help provide managers with accurate metrics and analysis of use. These are all factors that can help a company improve, not only the app but also employee engagement.
Facilitating Engagement for Employees with HubEngage
HubEngage is a leader in the software as a service (SaaS) employee experience industry. Providing companies and their employees with the best engagement platform solutions (including employee apps), HubEngage makes engagement easy.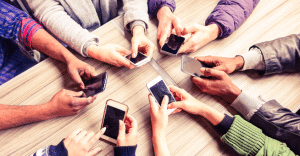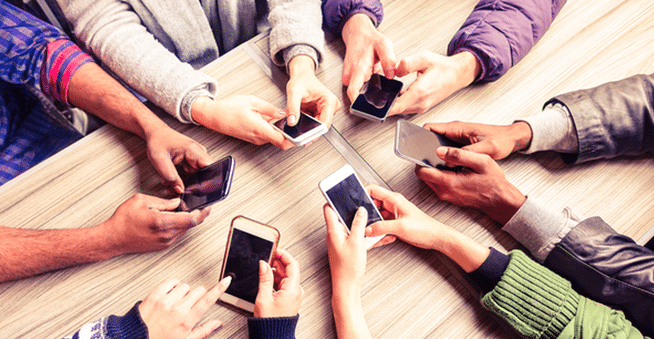 Through HubEngage, employers can customize their employee app with a flexible deployment, branding options, and best practices user interfaces. Each company employee app can be individually customized to meet the need of that industry and company. The experience becomes informative, fun, and rewarding for the employee and the manager through the employee mobile app.
PRO TIP: Give Voice to Your Workers With the Right Employee App
Integrate with Other HubEngage Products
Employee engagement goes further than an employee mobile app. HubEngage offers a full line of platforms and products that make the employee engagement experience simple and effective. The mobile app can be integrated with platforms and is included with the Total Employee Experience Hub option.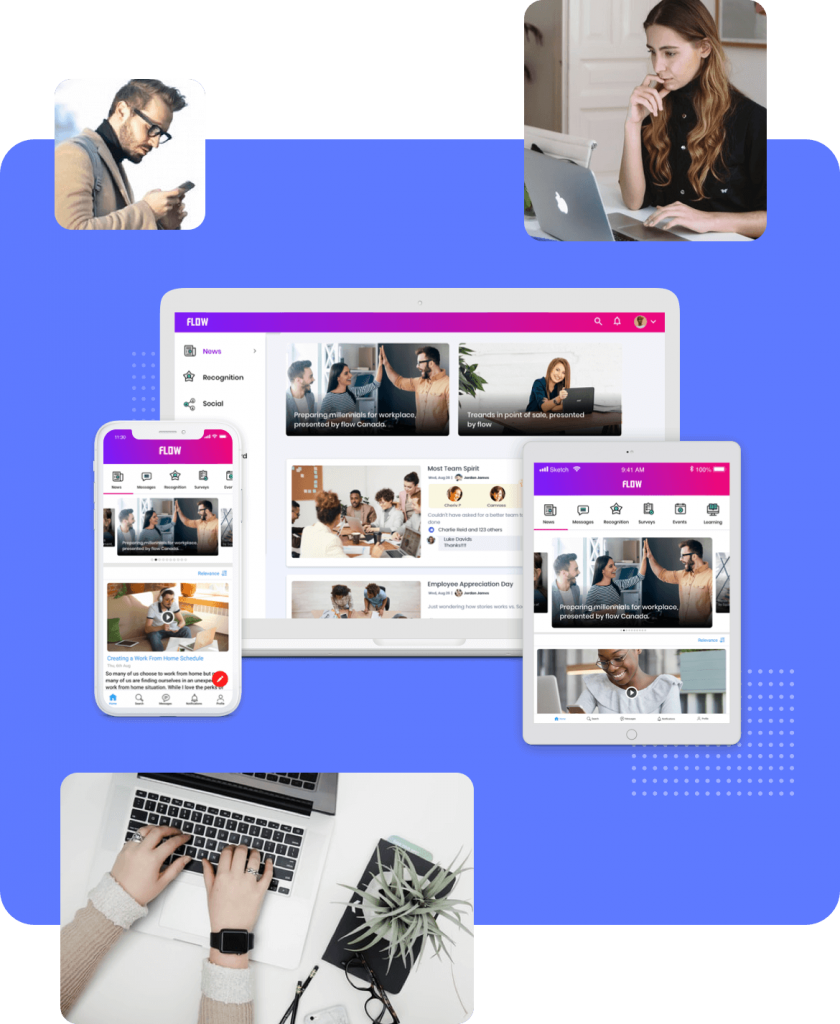 Through HubEngage, you can increase engagement and improve communication through the following feature solutions and channels to reach 100% of your workforce:
Features:
Channels:
Companies of all sizes can benefit from the implementation of these solutions. Choose one or choose them all. HubEngage makes improving employee engagement and communication easy through the employee engagement software interface.
Using the HubEngage employee app and other integrated software, you reach 100 percent of your employees, no matter where they are. Go beyond with HubEngage.
HubEngage's Covered Industries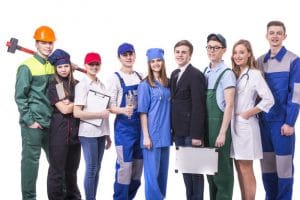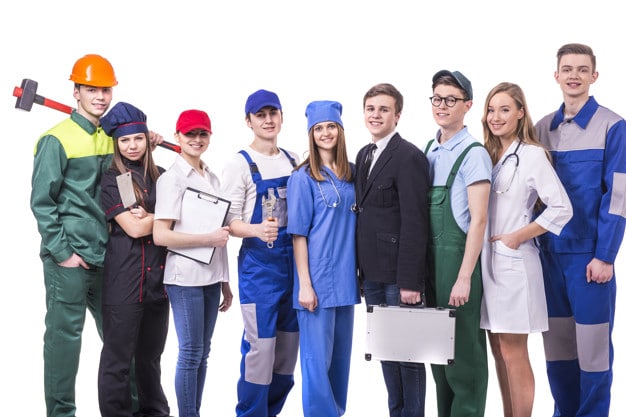 You may be wondering if there is anything that HubEngage can do for your particular industry. We have never been one to shy away from a challenge, making us a versatile employee engagement software solution. While some industries are more common than others, we offer our line of engagement platform and solutions to numerous industries. Some of the industries we have catered to in the past include:
Through our employee engagement software and platform solutions, we provide employee experience expertise with the best technology in the engagement industry. Have you ever wanted to know how your employees feel but didn't have a way to allow them to do so comfortably? HubEngage's survey platform creates that safe space. Do you need a way of reaching out to individual employees for a 2-way dialogue conversation? Use the HubEngage employee app.
How to Acquire HubEngage Employee App and Engagement Software
If you are looking for employee engagement software that provides you with various platforms and solutions intended to help empower engagement and facilitate communication, let us show you the most powerful employee experience platform available.
Your personalized demo of HubEngage will provide you with a guided on-screen tour of the entire HubEngage platform and how it pertains to YOUR company. Forget demos that provide you with generic details. HubEngage brings it to the next level.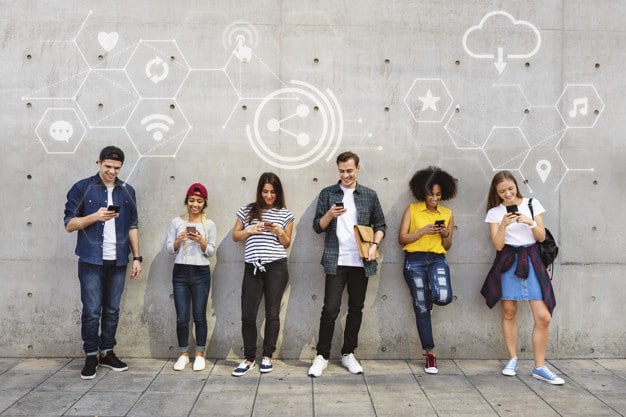 Your personalized guided tour includes:
All of the platform features, including the mobile app, intranets, digital displays, and emails
A tour of live deployed examples with best practices
Back-end dashboard for managing users and content creation
A walk-through of the analytics suite
Your options for pricing and deployment
Are you ready to take the next step in employee engagement and communication enhancement? Request your demo by visiting the HubEngage website and filling out the online form. Since 2014 we have been providing users with the best in employee experience software. Don't you think it is time for you to invest in your employees? Let HubEngage show you how!
Engage across multiple channels
Our multichannel approach with mobile apps, web-based intranet, emails, text messaging and digital displays helps you reach and engage 100% of your employee population anytime, anywhere.
Pick the solutions you need to engage
HubEngage's employee engagement platform allows for companies of all sizes to solve for their unique needs from communications to recognitions to employee feedback.
Pick one or pick all based on your need.
Let's get your employees connected and engaged.