Thundermist Health Center uses the HubEngage Employee Communications Platform to communicate with its employees. It is this employee app that won gold at the NESHCo's Annual Lamplighter Awards under the Potpourri category. Here's what the app was all about.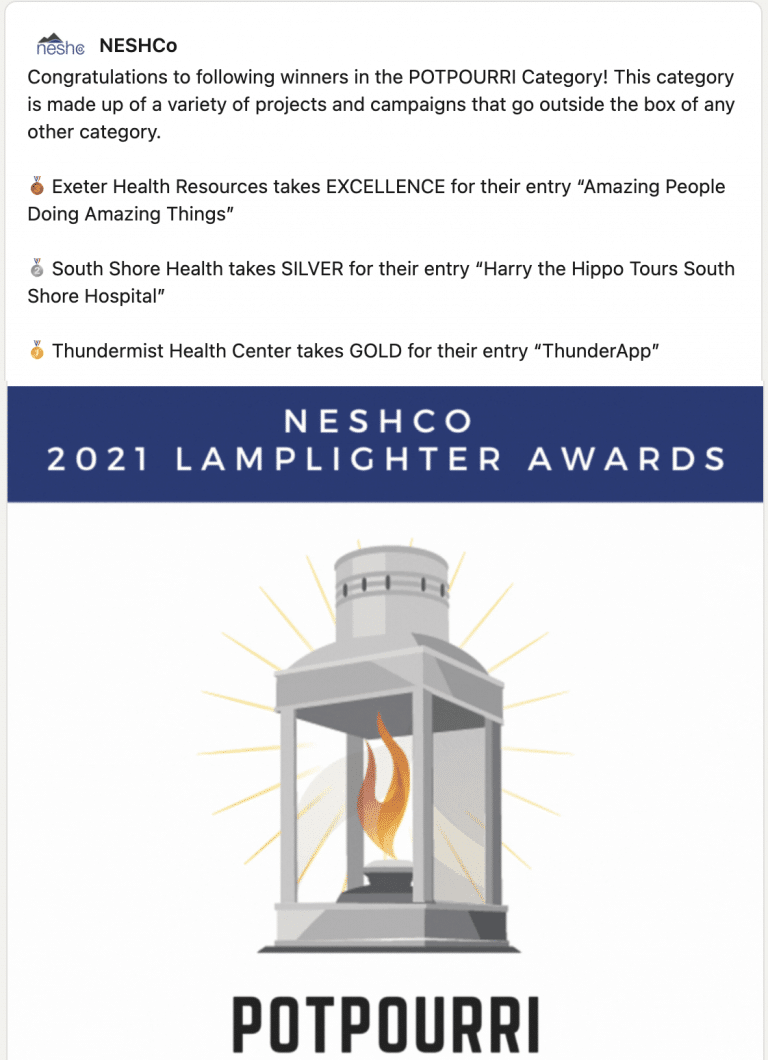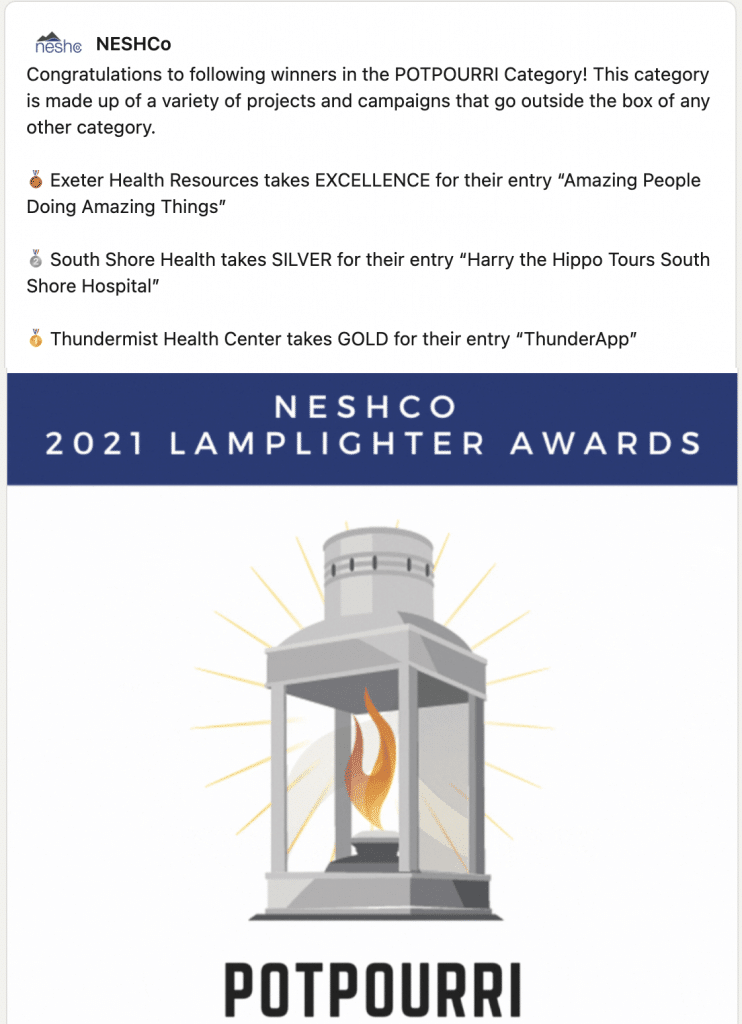 Company Information
Thundermist Health Center is a federally qualified non-profit healthcare center. Based out of Rhode Island, Thundermist has 3 locations – Woonsocket. West Warwick, Wakefield with an admin location in Warwick. Their mission is to "improve the health of patients and communities by delivering exceptional health care, removing barriers to that care, and advancing healthy lifestyles."
Problem
They were looking for a way to streamline all their communications with their employees as well as look for a way to make sure that all information is readily available, categorized, and easy to consume. While they were using other platforms to house their information, they found that it was all over the place leaving employees a bit confused when looking for answers. This led to employees having more questions than answers and feeling disconnected.
Solution
The HubEngage platform was customized to fit Thundermist's specific needs. Admin, HR, and management were able to post content and information targeted at specific locations and teams. Employees had an internal social platform where they could share their experiences, and help one another. The platform also enabled two-way communication between management and employees.
Result
The Thundermist employee app showed positive results almost instantly leading the way to do more to enhance employee experience via the app:
Employees were notified instantly through the Thundermist App
They were able to access information anytime and anywhere either from their mobile phones (mobile app) or via their desktops
There was a free flow of information and relevant content being shared with the right audiences
Employees began communicating with each other more frequently sharing their personal stories, information, and tips on the social channel
Management maintained constant communication touchpoints on a daily basis
Employees were regularly recognized for their efforts and work motivating them to do better thus boosting productivity
Their thoughts, opinions, and requests were heard and taken into consideration. It became easier for them to speak up during town hall allowing for more transparency and openness to cooperate/collaborate
The Aftermath
After seeing the positive effects of using a personalized employee communications app, Thundermist submitted their app for consideration at the NESHCo's Annual Lamplighter Awards. 
Their submission read:
The Thundermist App was created to establish a more effective communications channel within Thundermist and be used in conjunction with a standard email delivery system. The app is unique to Thundermist, only employees have access. Push notifications are sent for urgent and actionable messages. 
The Thundermist app won Gold in the Single Division – Potpourri category. 
Thundermist Health Center continues to use its employee communications app to communicate, engage and motivate its employees on a daily basis.
Explore first-hand how HubEngage's employee experience platform can increase employee engagement fast. If you're interested in building a completely customized employee app for your organization then book a 15 min demo right here.