According to Gallup, 56% of U.S. workers working remotely all or part of the time. 23% of all workers would stay remote if given the option.
Remote workers are nothing new at this point, it is now the norm as we move into a time post-pandemic and as more companies acquire the technology and discover the benefits of offering remote working, they are embracing it and breaking down some of the "rules" that used to define the American workday.
Both companies and employees benefit; remote workers are more productive, and the flexibility of remote work can help to close the gender gap in some professions. The industries in which remote work is most popular include transportation, computer and information sciences, arts and entertainment, finance, insurance, real estate, and law/public policy.
Intangible Benefits of Spending Time in the Office
This is not to say there are no benefits to spending time in a defined workplace with colleagues. In fact, the happiest and most engaged remote workers, according to the Gallup survey, were those who worked remotely 60 to 80 percent of the time, or three to four days a week. Why is that? People want to know that someone "at work" cares about them, monitors their progress, and encourages their professional development, and it can be hard for people who work remotely 100 percent of the time to feel like that is happening.
In short, intangible "human" factors are important to worker engagement in addition to benefits like remote working. Nobody wants to feel like a replaceable cog in a faceless machine.
How to Build a Cohesive Distributed Team
Building a team of remote workers that are engaged and cohesive as possible, and is in fact hugely beneficial to both employers and employees. In fact, the companies that make a directed effort to learn how to do this are the ones that have a competitive advantage when attracting the best employees.
In many ways, it is quite simple. People want to feel that they have a voice and that they have bonds of empathy and friendship with their co-workers. While this is more challenging with a remote workforce, it certainly is not impossible. However, it requires concerted, sustained effort, plus the time that is taken to really get to know each team member in order to build the type of rapport that powers effective teamwork.
Communication Cannot Be Overemphasized
Most employees have instant access to worldwide communication 24/7, and perhaps you have not considered how significant that is. If you grew up waiting until nighttime (when the long-distance phone rates dropped) to talk to a distant friend or family member, you can definitely appreciate the ease with which you can get to know and communicate with people all over the globe.
Effective remote team-building takes advantage of these technologies and encourages their use. The options are diverse. Ordinary phone calls are still important, but they are supplemented by SMS, group chat, social networks, and email. Each of these communication modes has a place within the distributed team, and companies should encourage their use. Communication does not have to always be project-oriented. There is much to be said for team members who check in on each other for no reason other than to re-establish and strengthen their professional and personal connection.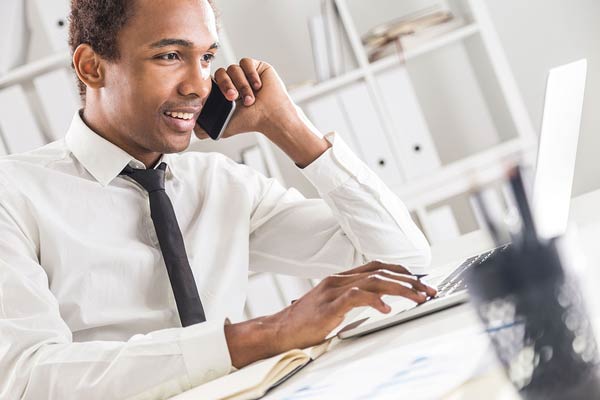 Let Them Know You Have Not Forgotten Them
While there are many wonderful things about getting into a remote work groove where tasks come in and are completed to move the whole organization forward systematically, it can get lonely at times. Remote team members need to be reminded periodically that they have not been forgotten. Sure, they know you are there when they receive assignments or receive their paychecks, but they also want to know that they fulfill work needs in a way that makes them uniquely valuable to your organization.
Regular constructive feedback and praise can help tremendously. In fact, it is possible to create an employee recognition program for distributed teams and to make scattered team members feel like they are part of a cohesive, productive unit. Such programs can be implemented using company social networks, or any of the other communication channels available.
Help Remote Workers Plant Seeds for Professional Growth
In a similar vein, companies with the most engaged remote teams are ones that offer professional growth opportunities to their employees. The path to advancement that may be perfectly clear in a traditional office environment may feel obscure or undefined with a team of remote workers, and companies have to put effort into communicating professional development opportunities.
One thing employers can do is to promote regular reflection on personal and professional status. Talk to remote workers about what they would like to improve, and what they are improving. Learn what their best and worst moments were over the past month. Offer them tools like time tracking software to help them manage their time optimally. Periodically talk to them individually about where they want their career to go and whether they feel they are headed in the right direction.
Employee Apps Can Be Your (and Their) Best Friend
Let's start with the stats: 70% of employees keep their phones "within eye contact" at work. 91% of corporate employees are using at least one mobile app. And, according to Google, 75% of people say their smartphones make them more productive.
The easiest way to set yourself up for all of these critical tasks is through the development of a customized employee app. No company is just like yours, and no team is just like yours. Employee apps that speak to a specific individual, team, and company needs can be a powerful tool.
Imagine empowering your remote team with mobile training modules, important company news and content, surveys, feedback, notifications, instant messaging, and even rewards programs. When employee apps are developed with care and consideration, they can assist with team cohesiveness, make communication easy and effective, allow you to easily check in with employees, and deliver opportunities for professional growth.
HubEngage gives you that power. With the flexibility to create fully-customizable employee apps brimming with employee engagement features, HubEngage lets you add your branding, content, and tactics to create the app that will keep your remote teams engaged, motivated, and forward-looking. You are not just pushing content, but creating an engagement platform that "learns" users' individual behavior and collects data that helps you understand their needs better. Better still, when you sign up for a free trial, you can see for yourself how powerfully the right employee apps pull teams together and put the power of employee engagement to work for everyone's benefit.
Download The Ultimate Guide to Planning Your Employee Experience Platform
To truly empower employees and optimize productivity, you need more than a communications tool. This guide frames the employee experience platform planning process and how to create the work environment your organization needs.