You simply cannot beat word of mouth recommendations in terms of marketing. Of course, "word of mouth" today may take the form of a tweet or Facebook post, but the impact is still significant. In fact, word of mouth may mean more today, since one person's recommendation can reach large numbers of people simultaneously.
What about word of mouth recommendations from your own employees? Well, they carry weight too, and they give others a feeling of being in the know about your brand. As a result, word of mouth recommendations from your employees can be one of the most valuable marketing tools you have for building brand advocacy.
An ideal place to start encouraging employee brand advocacy is through your employee engagement app. Here is why and how.
CPG Brand Advocacy Works
Brand advocacy simply works. People have access to huge amounts of information on the products and services they buy, but usually one of the first things they do before purchasing something is to find out what people have to say about it. The customer reviews on an e-commerce site can make an enormous impact on people's likelihood of buying. A product with hundreds of reviews, with most of them positive, is a product that is either popular or on the way to becoming popular.
At the same time, people like getting an inside perspective on their favorite brands. GoToMeeting is one of many companies that build trust and rapport with potential customers by having an Instagram account that features behind-the-scenes content. This gives interested parties a feeling of being an insider and builds trust and enthusiasm with a relatively small investment of resources.
Consumers Want to Hear from Employees, Not the CEO
While there is nothing wrong with a CEO having an official Twitter or Facebook account, what people really want is to hear from the people like them, the people in the day-to-day work environment of their favorite brands. They feel that it gives them a more honest and authentic view of the company, brand, and products than does a "sanitized" statement from a senior executive.
In short, as long as you have a clear social media policy in place with your employees, you should not fear their advocacy for your brand on social media. After all, if you are in the market for, say, a guitar, you are more interested in hearing about how they are made from the person who actually makes them rather than from the person in the C-suite.
Encourage Sharing of Company Social Media Posts
Seventy-nine percent of all US adults who use the internet use Facebook, and on average, each has 155 friends on the platform. Imagine the reach of a company social media post if you encourage your employees to share! The person in charge of your brand's social media accounts should encourage the sharing of official social media posts. In fact, they could encourage sharing by having a prize drawing among the names of the sharers on occasion. It is important to let employees know that you want them to help you disseminate social media posts, so they will know that it is an approved action.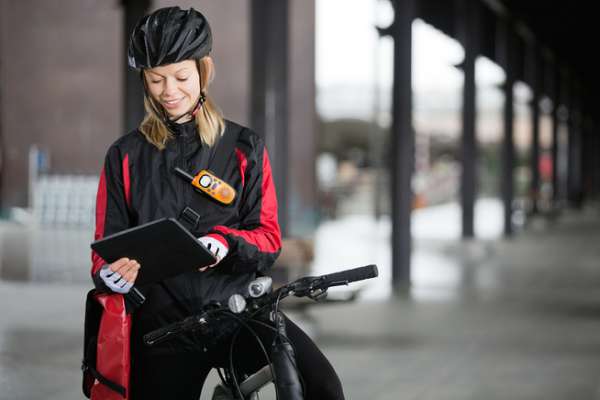 Encourage Sharing of App Content
One of the most important aspects of your employee engagement apps is the content you put on it for your employees. You may include videos, narratives, photos, infographics, or just about any other form of media. Not all employee content will be appropriate for social media sharing, such as content about policy changes or employee-only information.
However,   some of the content on your employee engagement app is appropriate for sharing. For example, if you push a short video of a weekend charity event to employees via the app, you would probably want them to share that information. You can encourage them explicitly, or by including sharing buttons on the content that is approved for general sharing. This can be tremendously effective in spreading the word about your brand's values.
Brand Advocacy Will Help with Hiring as Well
Encouraging brand advocacy among your rank and file employees not only helps boost your brand's profile, it can also make a difference when you need to hire people. Recruiters and HR professionals are keenly aware of the power of social media in hiring, and your employees can be a big help too.
As just one simple example, when you push job opening announcements to employees on your employee engagement app, you can encourage social sharing of them with the appropriate share buttons. Likewise, if you have carefully cultivated a strong, positive social media presence, your social media manager can help determine when the best times are to post the content for maximum reach. When typical consumers have developed trust in your brand and your employees, you can expect an easier time finding the top talent you need.
The Foundation Is an Outstanding Employee Engagement App
The employee engagement app is the key to encouraging brand advocacy among your workforce. An outstanding employee engagement app itself encourages brand advocacy because it demonstrates your care and concern for employees. A great employee app can do an almost unlimited number of things, like solicit feedback through polls, announce job openings, and deliver useful everyday information like weather forecasts and cafeteria menus.
Many companies deliver training modules through their employee engagement apps so that employees can take advantage of training opportunities with minimum disruption to their workday. Content such as company news and policy changes can be shared in many different forms via the app and the inclusion of social media share icons makes it easy for employees to get the word out on the content you want to reach a wider audience.
HubEngage offers companies a powerful, flexible, easy-to-use platform for the creation of employee engagement apps. It is no good having an employee engagement app if nobody uses it, so HubEngage ensures you can include all the features that make your app right for your employees. With a customizable user interface, you can deliver learning content, surveys, feedback solicitation, instant messaging, training modules, instant notifications, and content – including content designed to build brand advocacy. Try the HubEngage app for free. Discover how much power you have to enable successful brand advocacy from your employees.
Download The Ultimate Guide to Planning Your Employee Experience Platform
To truly empower employees and optimize productivity, you need more than a communications tool. This guide frames the employee experience platform planning process and how to create the work environment your organization needs.