Creating employee apps for your workforce can be a great way to communicate critical safety information to ensure a productive, efficient, and safe work environment. They are also a great tool to solicit feedback from your workforce on best practices in employee safety-related ideas. Employee safety apps quickly create knowledge bases that inform, educate and inspire a safe work environment.
Typically in the past, companies have pushed employee safety policies and guidelines through printed materials, emails, intranets as well as physical and online suggestion boxes. This can be a cumbersome process to manage and continually innovate. By creating employee apps, companies can consolidate a lot of different administrative tasks, as well as improve upon the user experience to make it more engaging and productive. This can be done quite inexpensively and quickly using SaaS (software-as-a-service) platforms that create employee apps.
For example, a manufacturing company can quickly create employee safety apps and deploy them to multiple decentralized locations globally, while managing the content and administration centrally. If you want to have multiple administrators in different regions, that is also possible.
The two most important aspects of creating effective employee safety apps are audience segmentation and geo-location push notifications. Make sure the platform you select for creating engaging employee apps can accomplish these two important aspects.
When you have the ability to segment your audience, you can push important health and safety information through employee apps to different employees based on their roles and responsibilities.
Furthermore, it is important to push safety information when it matters the most, for example when they are arriving into a defined workspace where safety is important, or when they are not engaged in an activity that requires their attention, such as manufacturing a product. This is where geo-location notifications help to push the content at the right time and place to the right person.
Two-way feedback mechanisms:
Creating a two-way mechanism inside employee safety apps also further enables employees to be a part of the dialogue, and give innovative suggestions and solutions to pressing problems that they encounter in their everyday work. By submitting stories with text, photos, and video, they can be a part of the solution and give corporate administrators the crowd-sourced ideas they need in order to create future safety tips, awareness, policies, and much more.
Companies can then moderate this incoming stream of content from employees and edit, weave in any appropriate company messaging as appropriate and republish back into the app into an archive of approved best practices. This is super useful inside verticals such as manufacturing, retail, and others.
It looks something like this: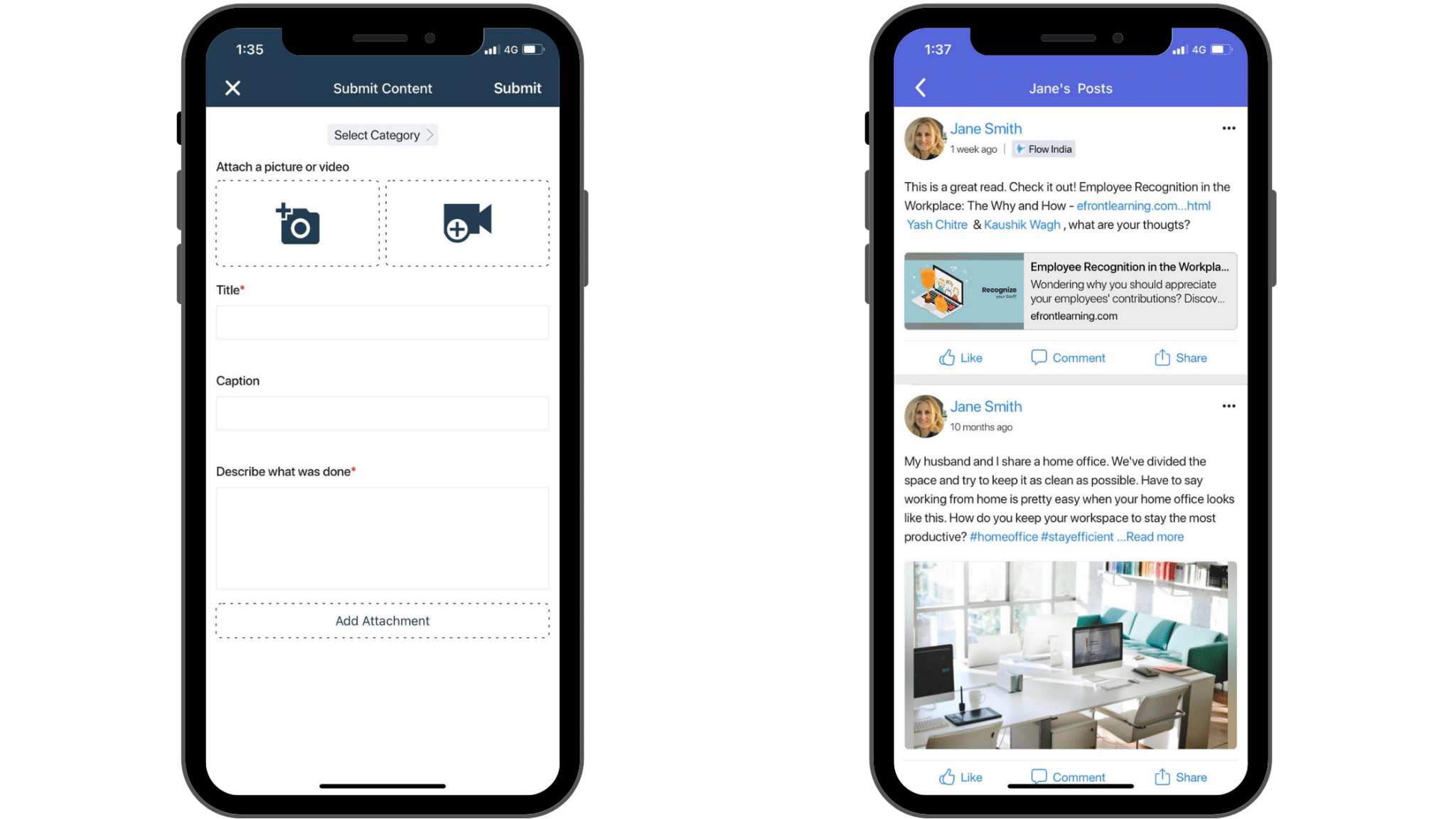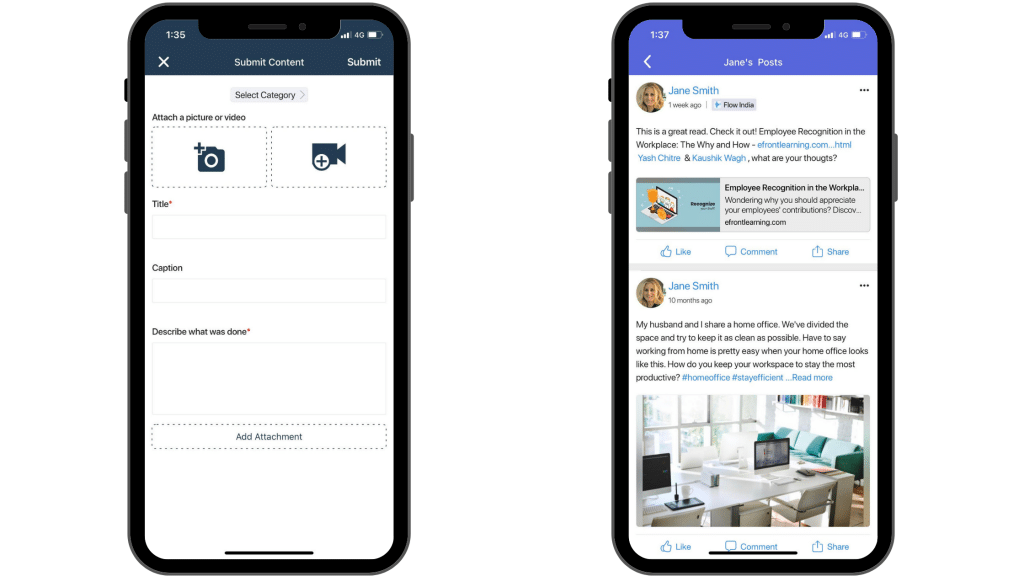 Companies are now using employee apps to ensure employee safety now that the pandemic is calming down and people are re-entering the workforce. Use employee forms and surveys to keep track of employee vaccinations and execute safety protocols. Take a look.