How An Employee Engagement Platform/ Employees Engagement Software/ Engagement Software Can Improve Your Workplace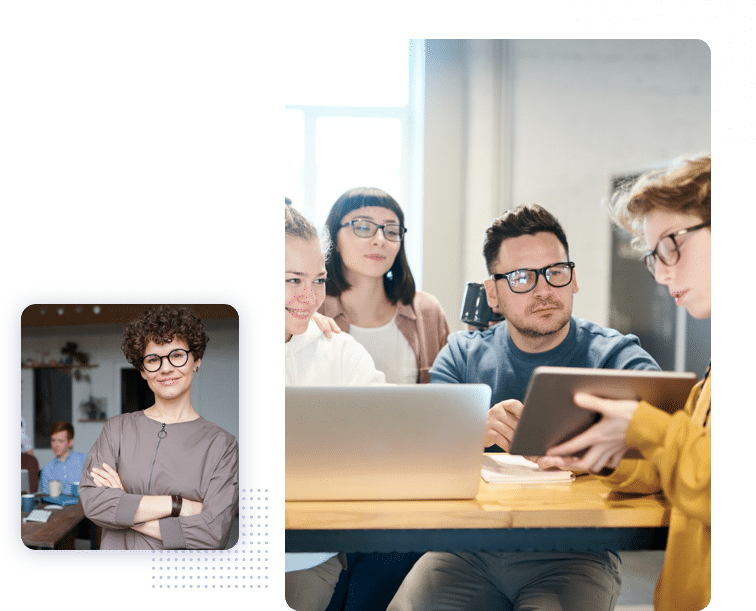 Changing The Way You Communicate and Engage your Employees using Engagement Software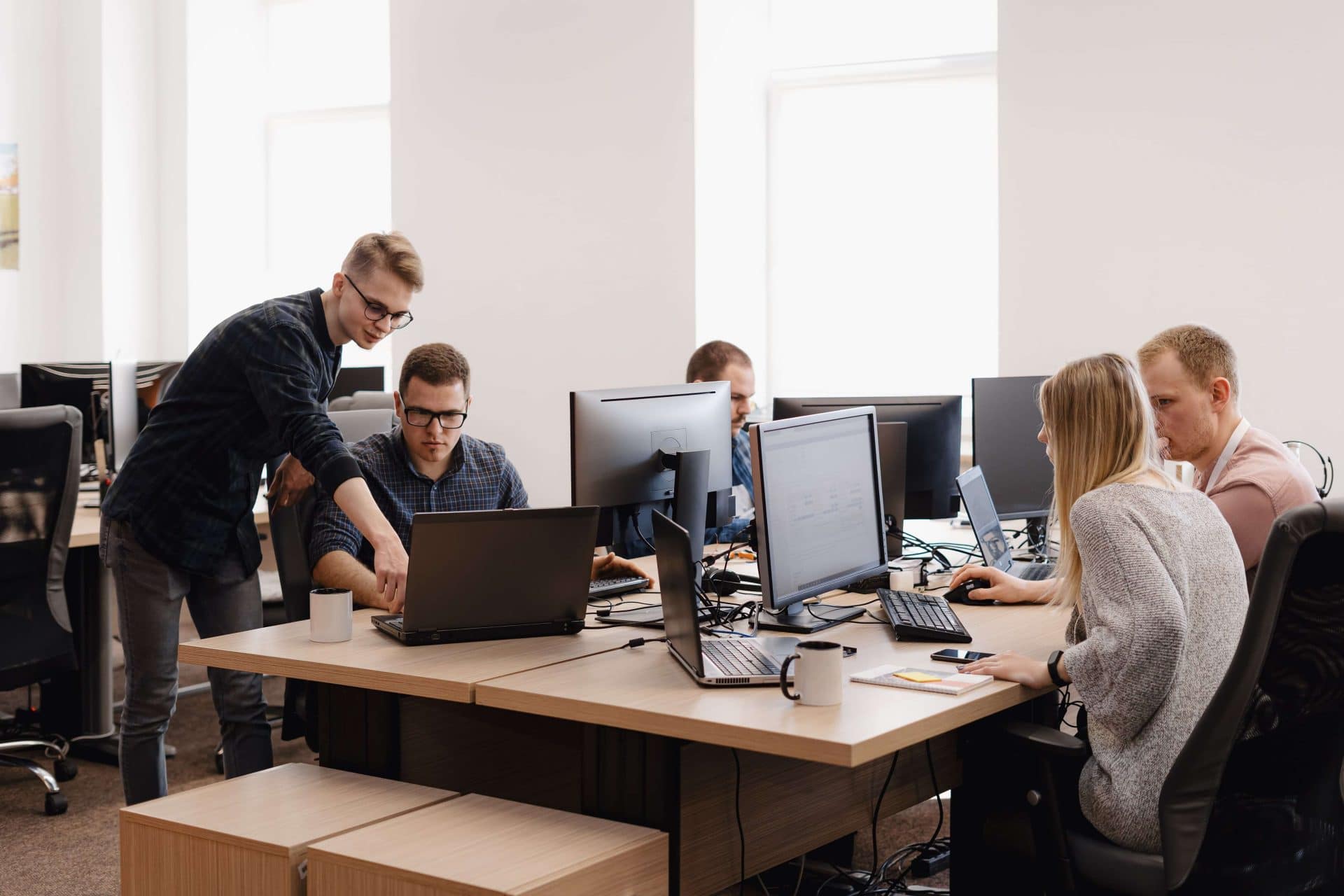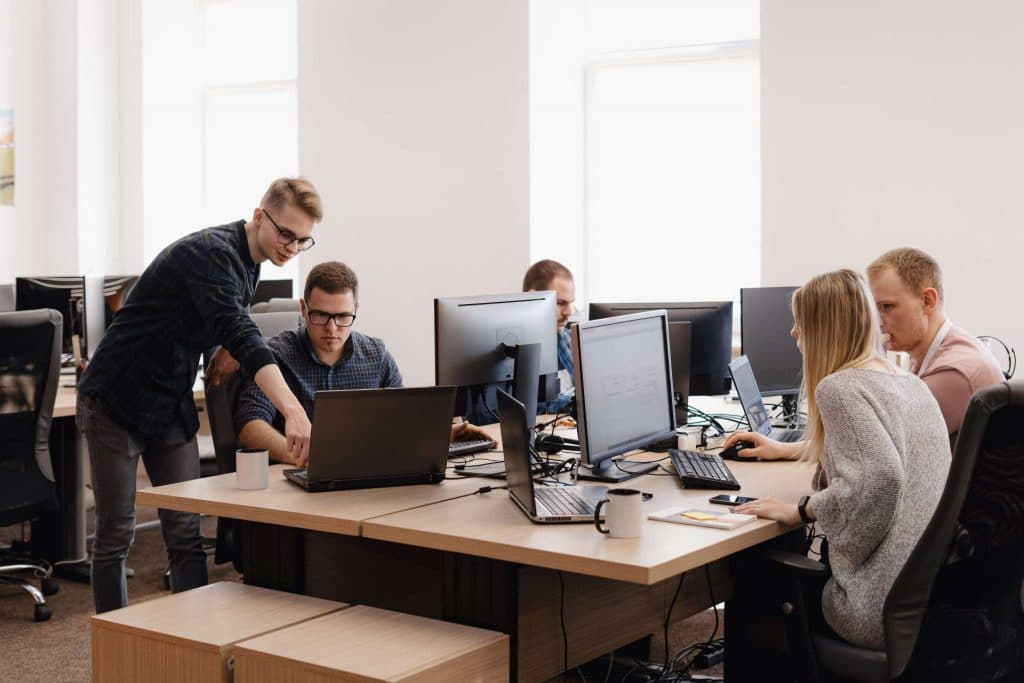 When was the last time you checked on your employees to see how they were enjoying their job? Honestly, many of us don't check on our employees to see if they are satisfied with their current environment. Yet, we want to act surprised when they leave to go to the competition. Even though the employee exit interviews often say the same thing, we overlook our role (as managers) in the reason why our employees are unhappy.
HubEngage changes this. With employee engagement software, HubEngage changes the way you communicate and engage your employees for a better overall experience for everyone, and improved company culture all around.
An employee engagement platform is designed to help organizations improve employee engagement and drive better business results. These platforms often include features such as surveys, feedback tools, and communication tools to help organizations better understand the needs and concerns of their employees. Employee engagement platforms are typically used to identify areas where employees are most engaged, as well as areas where improvements can be made to increase employee engagement.
Employee engagement platforms can be a powerful tool for organizations looking to improve employee satisfaction and retention. By providing employees with a way to share their thoughts and ideas, and by actively seeking and addressing employee feedback, organizations can create a more positive work environment and foster a stronger sense of belonging among their employees.
Effective employee engagement is essential for the success of any organization. Employee engagement platforms can help facilitate this by providing a central location for employees to share their thoughts and ideas, and for organizations to gather and act on employee feedback. Whether it's through surveys, feedback tools, or communication tools, employee engagement platforms play a vital role in ensuring that employees feel valued and supported in their work. By investing in employee engagement software and platforms, organizations can create a more positive work environment and drive better business results
What is Employee Engagement Software?
Why Employee Engagement?
Employee engagement software is HubEngage's answer to the communication problems that exist within a company. Employees are an important part of your company. Without them, your company doesn't thrive. With the right employee engagement software, you can improve company culture, and help engage your employees providing them with what they need to be successful in the workplace.
Communication Hub
The HubEngage employee communication hub is a two-way strategy. As a company, you can push your content (top-down) to your employees, including targeted news, links, videos, events, knowledge bases, documents, and so much more. Employees can push their content (bottom-up) to you and other employees, including ideas and stories.
The biggest secret to workplace success is communication and employee engagement. From the start, HubEngage gives you the employee engagement software tools you need to do this successfully.
Survey Hub
What better way to help get feedback from your employees than through a fun survey platform? Really, we promise it is a lot more fun than it sounds. Your employees will think so, too. And it will increase employee engagement. You can incentivize the employee engagement surveys you create, making it even more likely to provide you with the employee feedback you need.
Many employees complain that they don't feel like they are heard by management. With our employee engagement software, you can automate employee feedback surveys to be distributed to your employees regularly and give them gentle reminders when they haven't completed them. Create, distribute, and collect data. Set up an employee engagement program that creates the positive changes your employees want to see.
Forms Hub
HubEngage employee engagement software makes digitally capturing and collecting employee information easier for you and your company. From employee onboarding to safety, nominations, and other forms that you use within your company regularly our versatile employee engagement software can handle it. Your employees can complete the forms from anywhere convenient for them, including on their mobile devices and desktops. Anytime you have a new form available for an employee to fill out, you can send push notifications, emails, or provide a QR code to help connect them to the forms on your employee engagement app. Access the information from the forms, get comprehensive analytics, actionable insights, and see where an employee stands in different company segments. Effective employee engagement has never been easier.
How can you change the way the work environment is for your employees? HubEngage has many different employee engagement software platforms that help make it easy for you to increase employee performance and employee retention.
A Solution With Employee Experience in Mind using Employees Engagement Software
Rewards and Recognition Hub
Employees like to be rewarded and recognized. When they know that you notice their good work, they feel more like a part of your organization. With HubEngage employee engagement software, you can automate milestones and recognitions for employees like their birthdays, work anniversaries, and other milestones that you want to make sure they know you are aware of.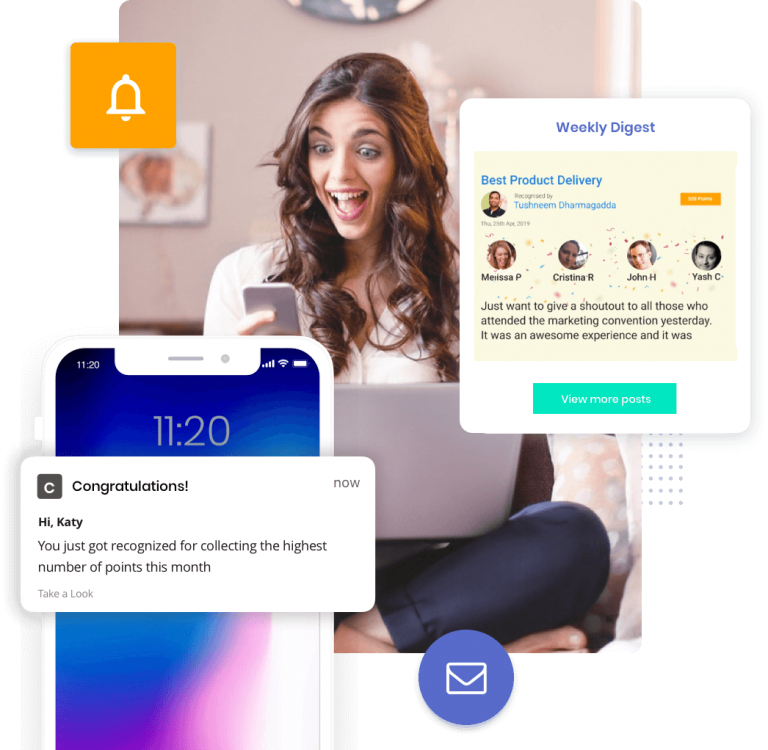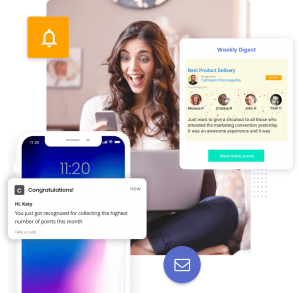 As your employees complete surveys and other tasks, reward them with points that can be accumulated. The reward platform allows them to take these points and turn them into tangible objects like gift cards and other rewards. Incentivizing can be a powerful tool in employee engagement.
HubEngage allows you to open up the employee engagement software for peer-to-peer recognition. Having a co-worker publicly comment on a job well done can go further than any reward you could give as a manager. Peer morale is extremely important in the workplace, and employee engagement systems can help facilitate that. Stay engaged with your team members throughout the entire employee lifecycle by making use of the most convenient and best employee engagement solutions. The future of highly engaged workplaces is here.
Use the push notification feature and send emails through the employee engagement software to notify your employees when you or someone else has recognized their hard work.
Employee Learning Hub
Training in the workplace should not be a drag. With the learning hub from HubEngage, you can make learning fun for your employees. Create a centralized location for them to access the knowledge-based information from any device – anywhere and anytime.
Like the other platforms, the learning hub makes it possible for you to incentivize your employee learning and assessments. The higher the score, the better the reward. Create a leaderboard and track analytics to know who is understanding the material and who needs more training.
Your learning hub will also accommodate your remote workers too. They have access to the same quizzes and training that your in-office employees have. Improve employee engagement and keep everyone on the same page through the same learning platform.
Instant Messaging Hub
Instant messaging is the new email. Instead of waiting for your colleagues to respond to an email you sent, now an internal messaging hub makes it possible for instant messages to be sent and received. By incorporating a secure messaging experience, you can connect your employees, no matter where they are, through a secure platform. This is where our employee engagement software comes in. You can have fully engaged employees, even in a digital environment.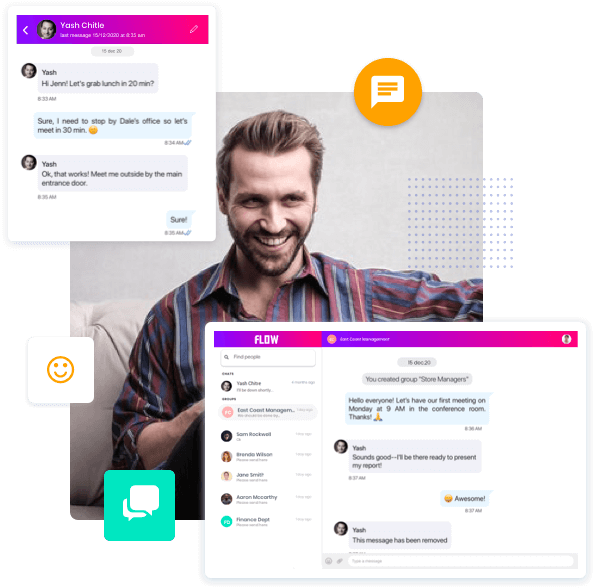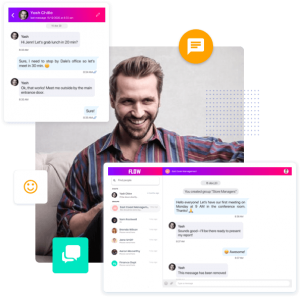 Many companies try to cut costs and use free applications like Facebook messenger or WhatsApp, but the reality is that these platforms are not secure. Your information could be up for grabs to anyone who decides to dig for it. With a secure platform, like the HubEngage employee engagement software, your information stays yours across the company.
To make accessing your messaging platform easier for employees, HubEngage, the best employee engagement software, makes your instant messenger accessible from a variety of devices, including mobile phones and desktop devices. Access it in the office, at home, or on the go. (Don't instant message and drive.)
Social Hub
In case you hadn't noticed, many of your employees probably spend a great deal of time on some type of social media. Why not make it an enterprise-wide one? Having an employee social platform allows you to share information with your employees and your employees to interact with each other with no pressure. Engaged employees are the best employees.
You can create specific channels for segments within your company to have their own private area to discuss department-only information. Create public channels where everyone can stay in touch and interact with only boundaries you implement as the administrator. With our versatile employee engagement software, the possibilities are endless. The best employee engagement you've ever had is right around the corner. Improve your employee experience today.
Gamify the entire experience and allow employees to gain points and rewards to motivate their interactions and engagement. Enable the employee engagement software to send push notifications and other alerts for new comments and posts that your employees need to know about.
Take a minute to use the HubEngage analytics to see which employees are actively participating and to find out what the sentiment of the interactions are. When it comes to employee engagement, the data can be very valuable. Get actionable insights and boost engagement with a data driven approach.
How do the Best Employee Engagement Software Help Deploy an Employee Hub?
HubEngage makes deploying employee engagement programs easy using employees engagement software. There is a solution to help get your engagement platform up and running. Make it possible to increase your employee engagement in just a short time.
Choose one of the popular employee engagement programs or choose them all – either way, you are on your way to greater employee engagement, employee retention, company culture, and overall happiness.
Mobile Application
HubEngage researched, and 93% of the global workforce uses a smartphone every day for their job. With most employees turning to their handheld mobile devices while they work, it only made sense to make platforms available through mobile applications—all of your content and company platforms available in the palm of your employees' hands.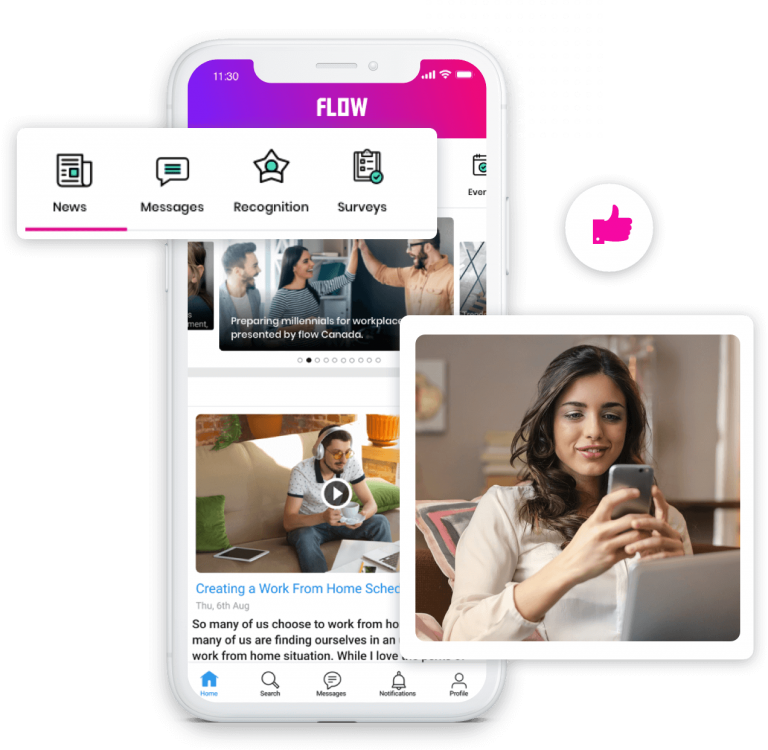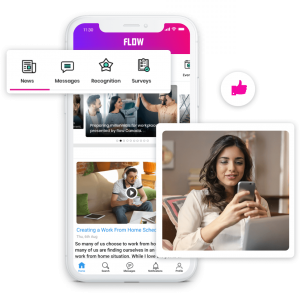 We make deploying your mobile application flexible, showcasing your brand design and best practices as a foundation. All of your content, knowledge-based applications, and so much more in one organized location available to your employees wherever they are.
All of the HubEngage employee engagement solutions are available from the mobile application – allowing push notifications and more. Stay on top of employee recognition, communication, social feeds, learning, and every other area of engagement during the entire employee lifecycle.
Intranet
Are you looking for a rich and multi-layered communications experience for all of your employees that prefer using a desktop to stay in-the-know all day? HubEngage offers a customized intranet platform that connects your entire organization and integrates seamlessly with all of the other engagement platforms. The intuitive and user-friendly design makes getting information faster and more easily accessible.
The HubEngage intranet makes it possible to integrate with other platforms, including website builders and payroll applications. HubEngage partners with your company IT teams to ensure that the integrations and the consolidation of your existing tools are a seamless experience.
Let your intranet reach 100% of your employees, no matter where they are at. The multichannel approach from HubEngage lets you engage your employees through mobile apps, intranet, emails, and on-site display screens to stay in the eyes of your employees. This is modern employee engagement at its finest.
Digital Displays
Showcase and stream your content using HubEngage's digital displays throughout your company. Digital displays make it easier to keep employees and even visitors in the loop about what is going on with your company, a key factor in employee engagement. They can also be used as an effective tool for employee recognition. All of your content becomes highly visible, streaming and scrolling all the information you want right in the public eye. Use the digital displays to integrate with your social and communications platform.
Email Campaigns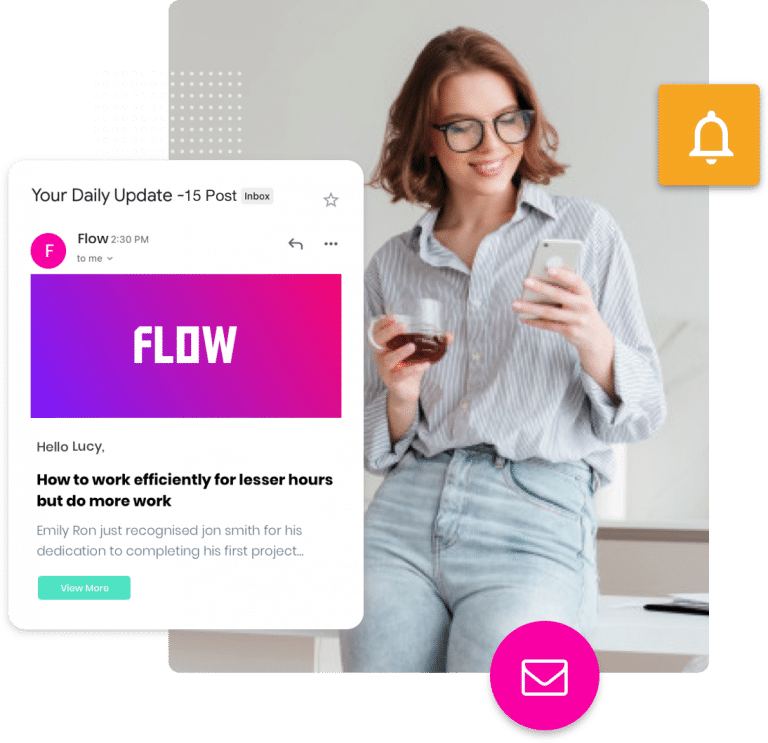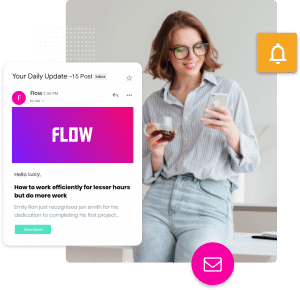 Get the word out with HubEngage's automated email campaigns. Using automated emails allows you to make sure that your employees aren't missing any of the communications you have shared with them over the other platforms. You can use the email deployment to let them know that there is new material available in the learning hub, new social information, and so much more. Use your email as reinforcement to all your other notification methods. HubEngage lets you create company-branded emails that showcase your content or create a weekly digest for your employees to follow and have it sent straight to their emails.
The Best Employee Engagement Software to Interpret Employee Data
A large part of your job as a manager is making sure that your employees are learning what they need to about their job role and advancing within your company. Now you know that there are ways to engage your employees and make them more interactive. Still, employee feedback can be tricky. Not all of your employees are going to feel comfortable telling you how they feel. Still, you need to make sure your employee experience is a good one.
One way for you to learn your employees' sentiment is to look at their employee engagement through analytical means. You would be surprised what you can learn when you take a deep look at the analytical side of your employee engagement software.
Analytics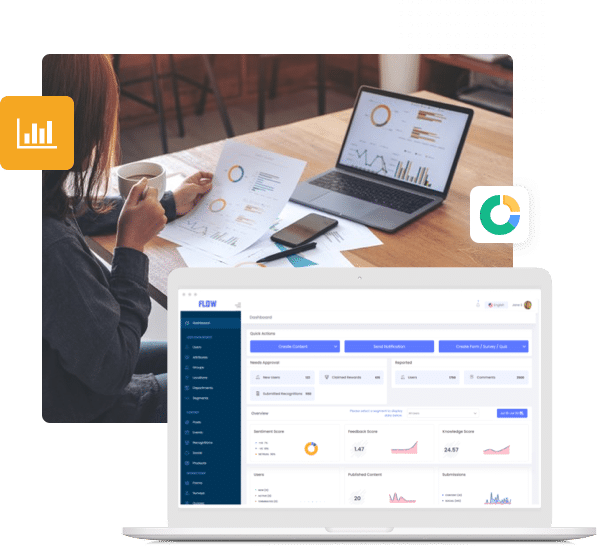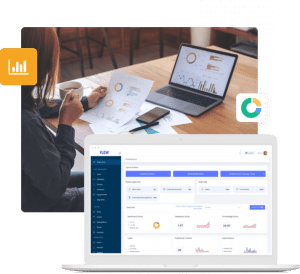 Do you need to see the big picture of your employee engagement quickly? You can use the platform analytics to track metrics for your content such as views, likes, comments, and sharing – letting you keep your finger on the pulse of your employee engagement. You can even see real-time employee engagement, satisfaction, intent, and advocacy scores with sentiment analysis.
HubEngage's employee engagement solution makes it easy to measure every employee's skill and knowledge level, allowing you to keep track of their progress throughout the entire employee lifecycle. Use the analytics to gauge employee feedback and whether they are truly satisfied and engaged in their position. Yet another tool in your employee engagement tool belt.
Administrative Dashboard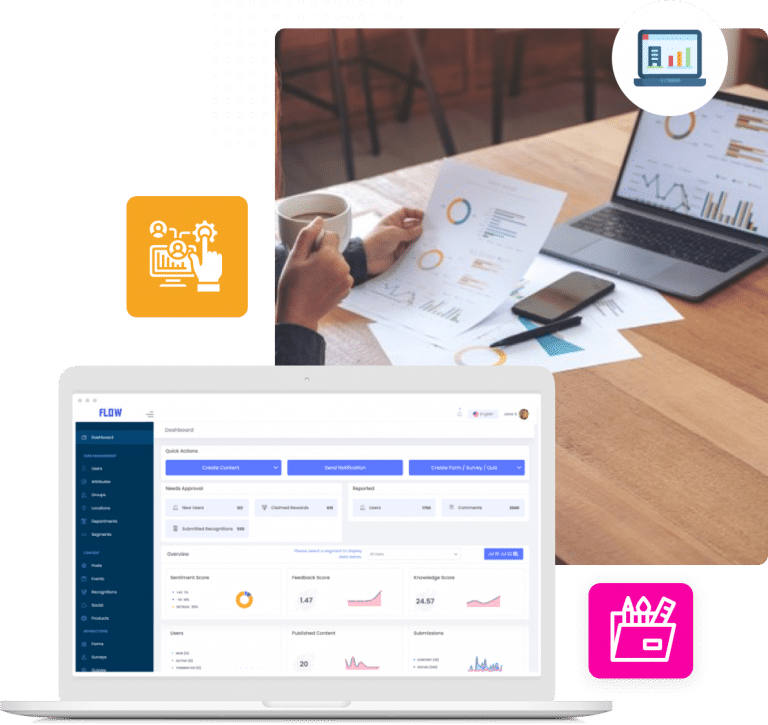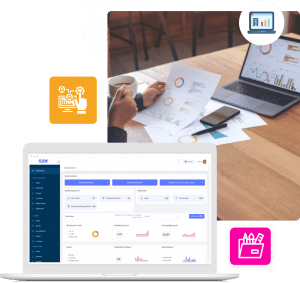 What if being in control of your platform dashboard could be an intuitive process built by stakeholders for stakeholders? HubEngage makes it happen. Manage content and users across all channels from one centralized administrative dashboard.
Using the WYSIWYG (what-you-see-is-what-you-get) tools, HubEngage's employee engagement programs let you manage all of your content in a customized dashboard. No matter what content you need to create or adjust, you can do it all easily from the single dashboard setup. Use the dashboard to divide your employees into different segments, allowing you to target content to them easier. Better targeted content means a more engaged workforce.
Integrations with HubEngage
HubEngage doesn't think that integrating engagement and legacy systems should be complicated. You can seamlessly integrate all of your legacy HR systems easily through any of the engagement platforms. All of the platforms seamlessly integrate with just about any existing legacy system you can think of, allowing user authentication, content management, and intranet for fluid information and flow across all of your platforms.
Authentication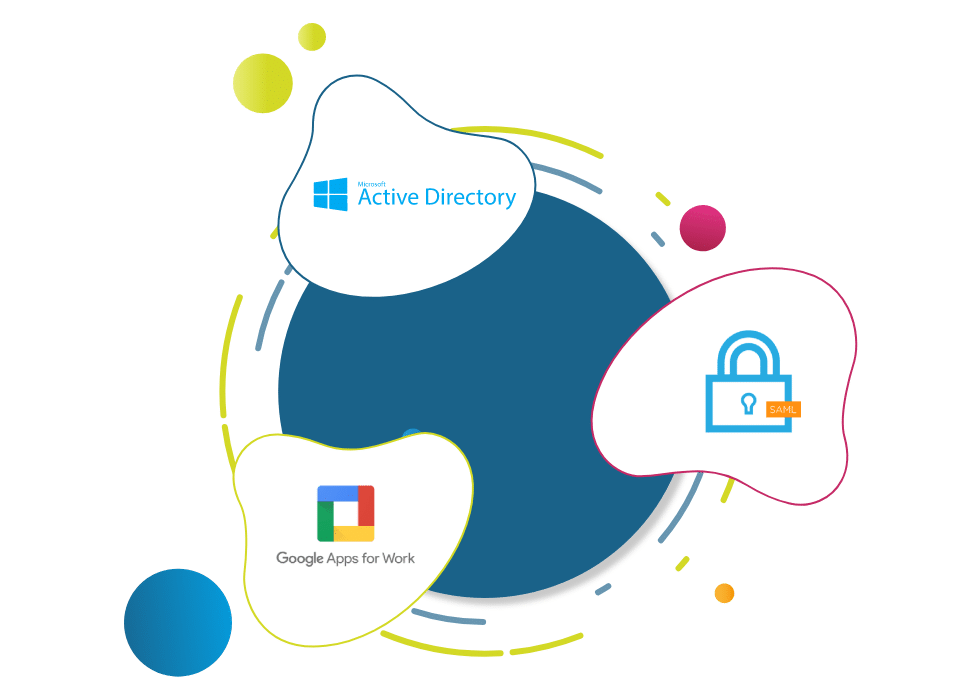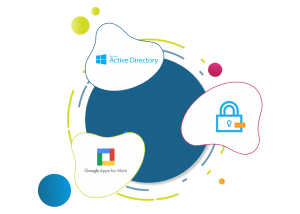 The integrations through HubEngage are designed to connect to any authentication provider that supports SAML 2.0. From active directories, popular Google applications, and any other provider with SAML 2.0 support. To make it easy, your users can use their existing logins without the need to create new ones.
User Sync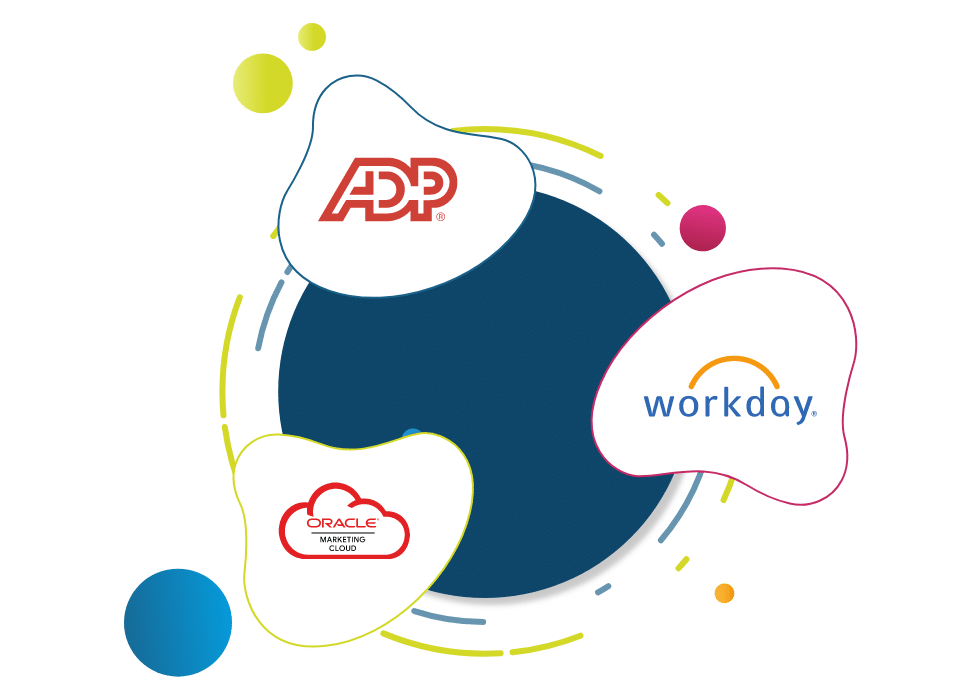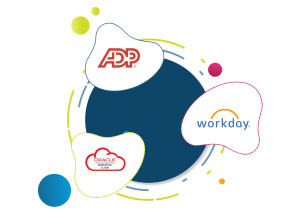 HubEngage integrates with any HCM, Payroll, or HR software, allowing synchronization with user information through APIs or through exported files. Set user attributes based on how you want to segment for optimal targeting. All attributes are automatically updated in real-time.
Content Sync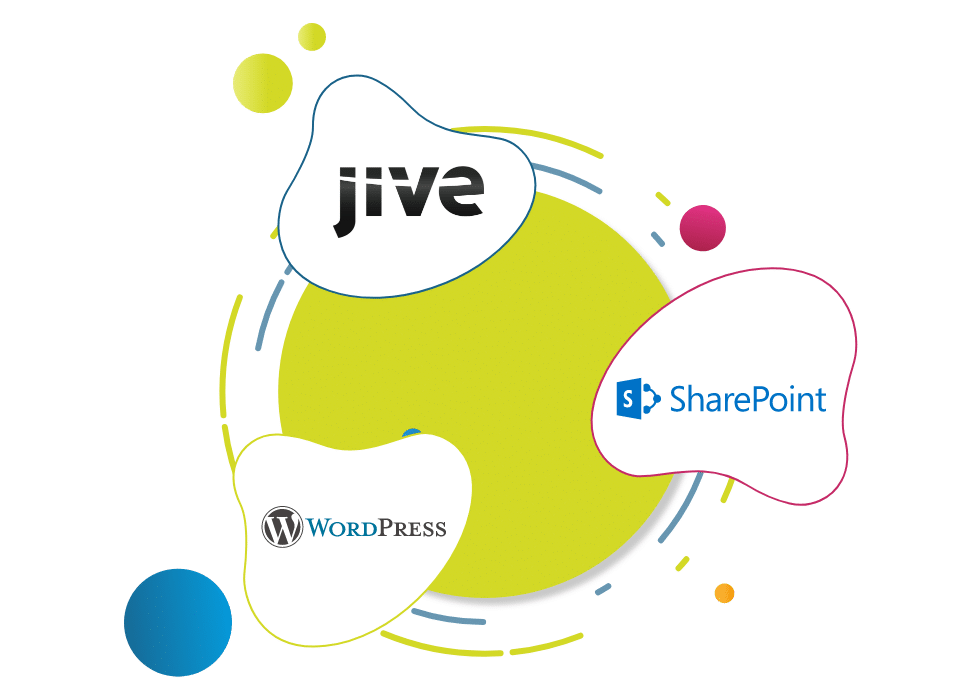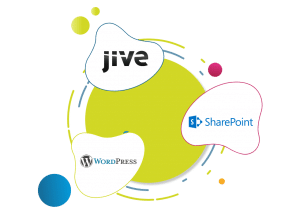 The HubEngage content sync solution is simple – work with any platform that publishes content through RSS feeds or published data through an API.
Activity Sync (Webhooks and Middleware)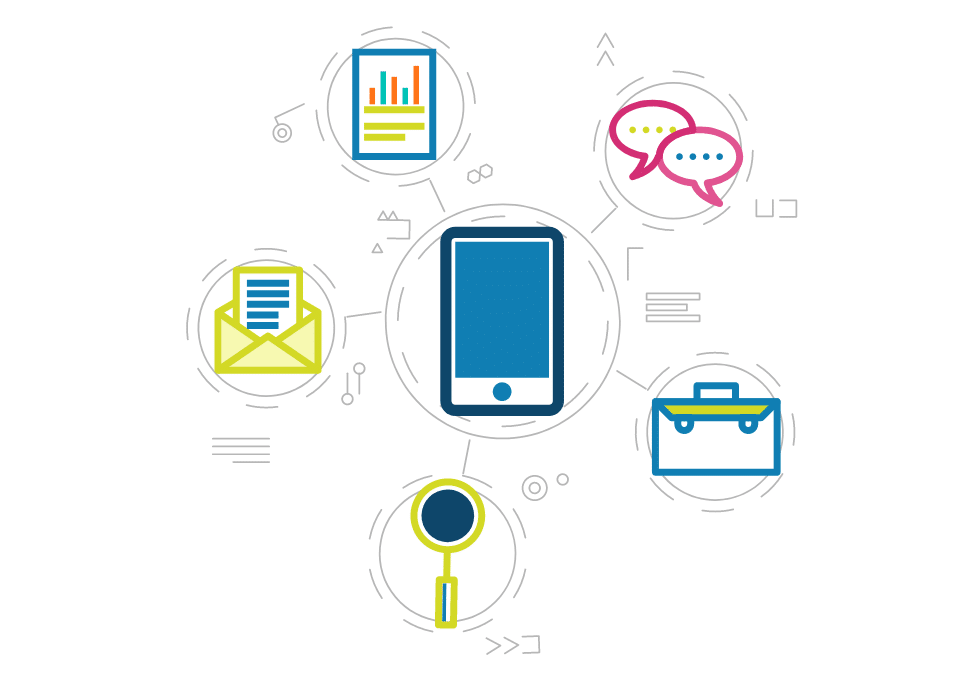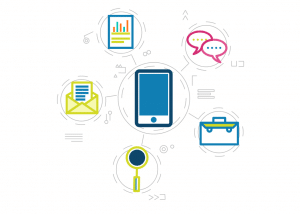 Any activity you engage in on a HubEngage platform can be pushed to other platforms through an event-based consumer and a middleware that can access third-party systems.
Data Security
Keep your employee experience platforms secure with 24/7 top grade security. The state-of-the-art employee communications and engagement platform is secured by the latest technology protocols. HubEngage isolates data storage so that your content is safe and secure, mitigating the risk of co-mingling with other customers.
Your data is also replicated across data centers to ensure a backup is available across regions. Encrypt your data two separate ways, allowing your data to be secured even if you are on the move.
The HubEngage Experience in your Workplace
What better way for you to see what HubEngage employee engagement tools can do for your company than to see what it does for others in the industry? HubEngage's employee engagement platforms can benefit various industries, not just the office space or the manufacturers. How can increasing employee engagement in your industry change how your employees interact daily?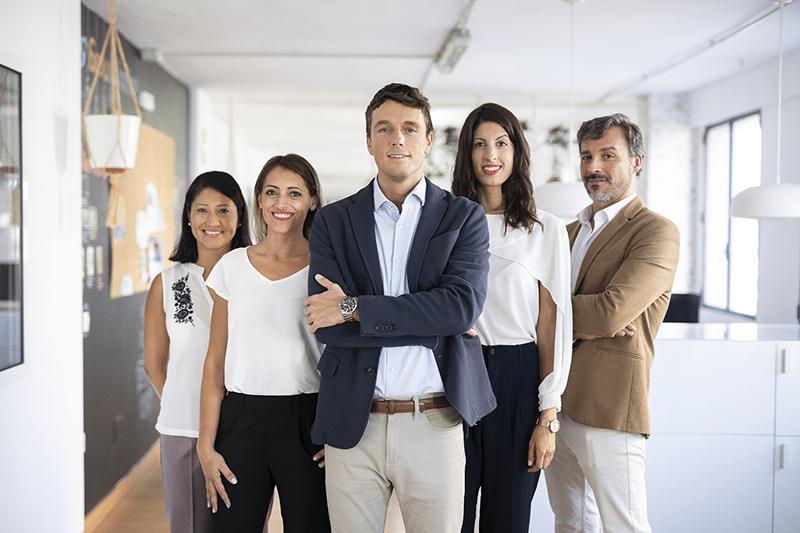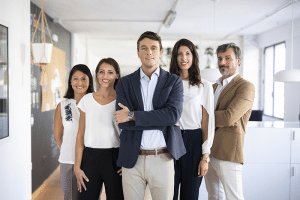 Some of the industries supported by HubEngage:
HubEngage lets you choose to go all out or start small. Incorporate one platform or all of them. We won't tell you what you need. We are here to guide you. From day one, we support you and your employees along the way.
Our expert advisors are there for you when you need help. Problem with an interface? We have a solution for that. Need help with employee engagement surveys? We have you covered. We want to help you deploy your platforms fast and get the best employee engagement possible within your company. Boost engagement now with our team's help.
Why Companies Are Turning to HubEngage's Popular Employee Engagement Solutions
Our employee engagement software makes it easy to change the way your employees look at you as an employer. If there was a deficit in the amount of engagement, it is possible that your employees were not happy and your turnover rate was high.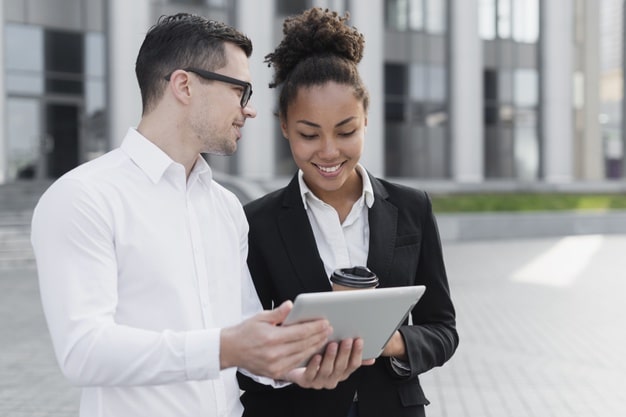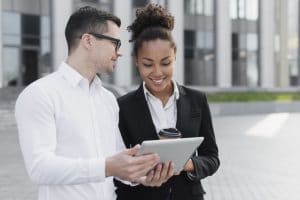 If this was the case, changing the way that they are engaged can make the difference.
HubEngage's employee engagement solution gives employers the employee engagement tools they need to increase employee satisfaction, open the lines of communication, improve employee recognition systems, and change the entire atmosphere of your workplace. Go above and beyond, integrating across multiple areas – engage employees and change how your employees look at your company. You'll surely increase employee retention. You'll not only notice a better workplace, but also great work through improved employee performance. Not all employee engagement vendors are created equal. Find the best employee engagement tool for the job, and drive employee engagement across the board. Get in touch today to discover the positive effect our employee engagement tools can have on your enterprise.
Engage across multiple channels
Our multichannel approach with mobile apps, web-based intranet, emails, text messaging and digital displays helps you reach and engage 100% of your employee population anytime, anywhere.
Pick the solutions you need to engage
HubEngage's employee engagement platform allows for companies of all sizes to solve for their unique needs from communications to recognitions to employee feedback.
Pick one or pick all based on your need.
Let's get your employees connected and engaged.