Back in the day, employee engagement used to be considered as the amount of effort employees are willing to put into the job. Cut to today and that meaning has been flipped on its head. The focus is now more on organizations and how much effort they are willing to put into their employees. The kind of effort that helps employees realize that they are valued and well-taken care of. The kind of effort that boost their motivation and urges them to put as much effort into their work to achieve the company's objectives and goals. 
Just like every action has an equal and opposite reaction, what should employers do to help boost employee dedication and quality of work? The key is to create a community that harbors trust and positivity. Yes, a community, not a work environment–organizations should develop a community. A community based on working together, full transparency, and collaboration.
A close-knit community functions well based on how strong the relationships are between the individuals within the community. We used the basics of community unification as guidelines to build our employee engagement strategy:
Two-way communications
Relationship building
At the route of it all, everything starts with effective and transparent communication.
Effective Two-Way Communications
Getting the message across is only half the battle. Communication is only effective when it is two-way. Just like tennis, if the dialogue doesn't go back and forth then it is not being done right. There is nothing more powerful than when an organization allows its employees to be part of the conversation. They empower them to share (without any inhibitions) their thoughts, apprehensions, and point of view. 
How can you leverage effective communications: 
Understand your employees

. Know who they are and where they are coming from. Your communications should always have the employee as its focus. Don't open with what management thinks or wants. Open with what would benefit the employees and what is helpful in order to achieve the collective outcome. Always share information that is necessary and adds value so employees have everything they need to do their jobs better. 

Provide the necessary channels of communication.

Ensure that you make every communication channel open and available to them. Whether it be in-person, online, email, or otherwise. Make sure that they are aware of the channels and have easy access to all of them. 
Give them time to think and assess.

Always give your employees time to think and get back to you after hearing what you had to say. Always listen more or as much as you speak. Encourage them to get back to you with their thoughts and initiate a back and forth. This allows you to gather accurate feedback. 
Execute based on feedback.

Make sure to always re-strategize, change, and take the necessary measures to include employee feedback. Acting on employee feedback is the most effective contributor to employee engagement. Always implement based on employee feedback no matter where in the hierarchy they are, everyone is just as important. Share news and information about changes consistently and invite additional feedback.

         

During the lockdown, it was of utmost importance to make sure we had and maintained a connection with every employee. We have a scheduled town hall meeting once every two weeks where employees from around the globe connect and speak on a more collective level about current happenings, news, and organizational changes. Employees are urged to speak up after every section with their thoughts and opinions and everything is addressed right then and there directly by all the heads of departments. This leads to quick changes and resolutions which leads to immediate employee satisfaction.


With all this in place, we have seen an increase in employee honesty and transparency. More individuals have initiated dialogues and questioned changes in policy or otherwise. This has actually helped us understand what our employees actually need. We've made positive changes to our salary structure, and policies based on our understanding of our employee population psyche.
Cultivating Relationships
Just like in any relationship, it's the little things that count. The little gestures make them feel special and appreciated. These gestures and activities also help to keep happiness and positivity levels up on a regular basis. It gives them other things to look forward to besides work. Now that offices have opened up again and people are slowly getting back to their normal routines, we took advantage and made sure to take the necessary steps to develop an environment that cultivates employee engagement. Keeping things fun and interesting helps employees get excited about coming to work, which in turn means that they are also ready for their job and organization. 
There are several ways organizations can improve employee engagement in the office. Here's how we do it:
Feed your employees
Teach your employees 
Create fun memories with your employees 
We made sure to understand our employees before taking any action in any one particular area. This is a sure-shot way of making sure that even the small steps taken to engage employees are effective.
Food.

It's safe to say that one of the best ways to a person's heart is through their stomachs. We've definitely taken this route and it worked. People do tend to function better when they're not hungry. We make sure our pantry is always stocked with snacks that range from Tex-Mex to healthy fruit juices. Tea and coffee of course are a must. And on Fridays, we provide a free hearty 3-course lunch for everyone to enjoy. Friday lunches are something that everyone looks forward to and it's a super-effective way of bringing everyone together. There's nothing better than bonding over a meal.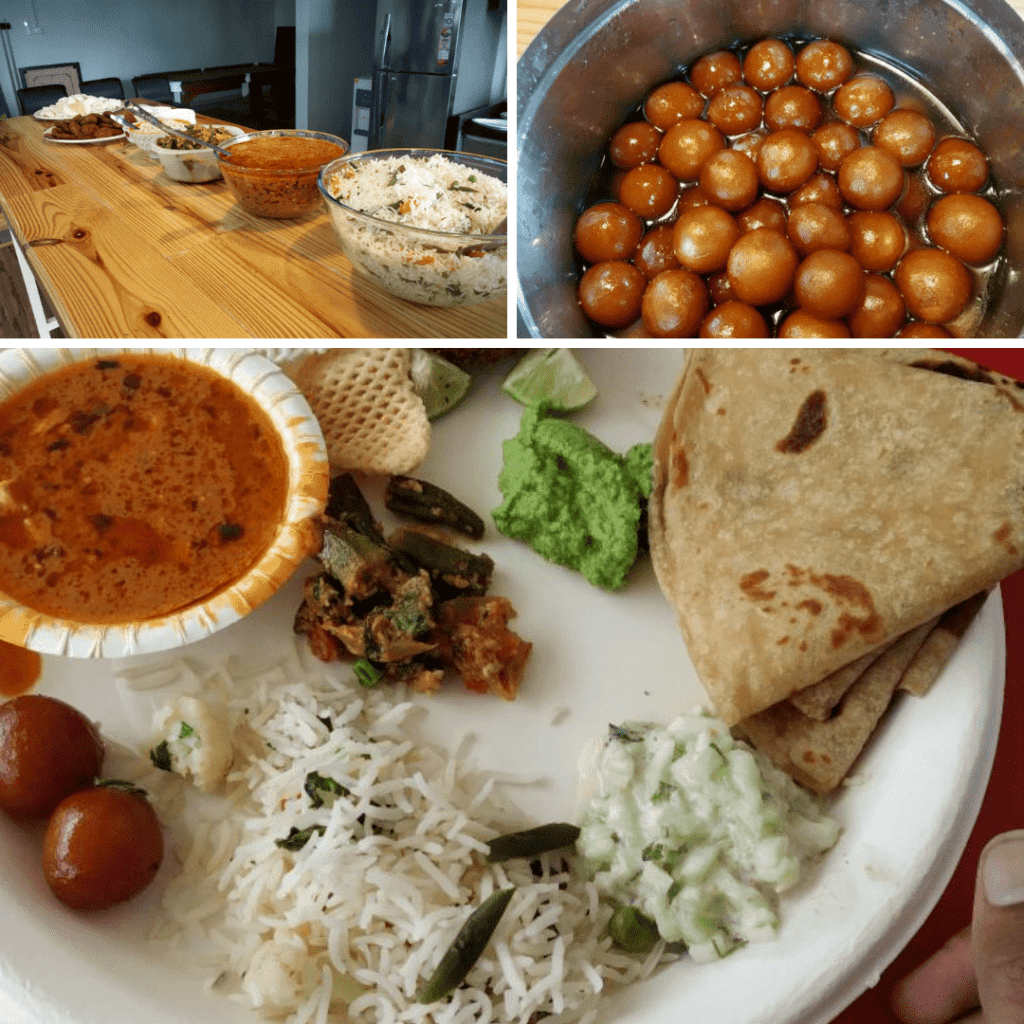 Learn.

As a rapidly growing company, one of the advantages we have is the opportunity for individuals to learn and grow as the company grows. Employees tend to look for other jobs when they aren't learning anything new, feel stagnant or don't see any room for improvement/progress in their role. Part of having employees be a part of the conversation is also having them be involved in several aspects of the organization's processes. And with this, they learn more not only about their own roles but also roles that are directly and indirectly connected to theirs. We urge all our employees to take courses to improve their skill set and offer a yearly amount they can claim as reimbursable learning expenses too.

Companies with higher attrition levels often have very few employees with a vast knowledge of the industry and their role. Our attrition levels are at a constant low with less than 3% a year. We don't have to deal with the turnover costs and our employee skillset benefits both the organization (quality of work, efficiency & productivity) as well as the employees' career and working up the ladder.
Fun. All work and no play makes Jack a very dull boy. This goes for every adult as well. Games and team building activities help to lighten up our demanding, fast paced work environment. We organize a set of games or fun activities every quarter timed around particular holidays or festivals when the workload is lesser. A major hit this year was "HubOlympics", where employees competed in games like chess, carrom, and table tennis to win an ultimate cash prize. This definitely got people excited and energized to bring out their competitive side to work and also to win. Competitiveness apart, we saw employees let loose and have a little fun, some were helping others and teaching them new tactics on how to play the game. Everyone was cheering everyone on and laughter was in the air. There was a global effect as well–our employees in other regions of the world learned about games more played in the east versus the west like carrom for example. This atmosphere really makes it feel like we're one big family, especially around the holidays. And we're all in it together.

 
Engaged employees are employees that are there for the long run, they're the employees that will stick it out when times get tough because the organization has proven to be there for them. Engaged employees are also the employees that know how the company functions and can perform way beyond the circle of their job role criteria. Over time we've managed to improve our organization, help our employees develop, boost productivity, develop a much more insightful and useful platform and provide top quality, personalized customer service to all our customers. The bottom line remains, invest in a relationship with your employees for long-term returns.