As you might be aware, OSHA will be requiring businesses to ask its employees to show proof of vaccination or provide companies with weekly negative COVID-19 tests. With this vaccinate-or-test mandate fast approaching, many employers are wondering how to manage this compliance requirement. This process could be cumbersome to set up and manage if it is not automated.
At HubEngage we would like to help businesses like yours with this. We are offering our employee surveys platform for COVID-19 screening at no cost (Yes – you read it right.. for free) to help you manage this process.
Here is how it works:
Use our template to create an employee COVID-19 Screening Form where employees can update you on a weekly basis
Download a QR code and put it up on a poster at your facility
Employee can quickly scan the QR code with their phones or tap a link in their notification email to fill out and submit the form
We alert you (a specific contact or supervisor) when any employee reports a positive test
Try out our Employee COVID-19 Screening Form:
Or scan this QR code below: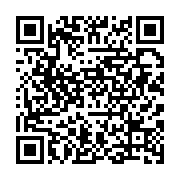 You get all the reporting and insights in our Admin Portal.
Again, this does not cost you anything and you can get started right now. Click here to request more information and get your plan in action today!
P.S.-Are you interested in learning more best practices on how employers are addressing the COVID-19 vaccine or test mandate? Watch this informative webinar where our HubEngage experts tackle the situation and give advice on how to communicate properly with your employees.