Employee engagement is not just a "warm and fuzzy" concept to make your employees feel more content at work. London Business School finance professor Alex Edmans has studied the phenomenon of employee engagement and found that companies with higher levels of employee engagement outperform their competition by up to 3.8 percent per year.
Edmans believes that employee satisfaction is what causes companies' improved performance, rather than being the result of it. One powerful way many companies gauge and cultivate higher levels of employee engagement is by deploying an employee engagement app. Though apps can be used for a nearly unlimited variety of processes, one of the most outstanding capabilities of the right employee engagement app is its ability to help employers communicate how much they value employees and what they do.
What the PayScale Survey Said
Employee compensation research company Payscale recently unveiled the results of an employee engagement survey titled "The Formula for a Winning Company Culture," and they identified three key categories of what keeps employees engaged in their work and makes them less likely to leave.
Most important to employee satisfaction in this survey of over half a million employees is the feeling of being appreciated. Feeling appreciated is the variable that makes the most difference to employees. This is not much of a surprise, because who can be satisfied or engaged in a job where they do not feel appreciated?
The second most important to employee satisfaction was "company outlook," which was 87 percent as powerful to employee satisfaction as feeling appreciated. People want to know that their company is going places.
Communication was the third most important variable, and there is no mystery why. Lack of communication stifles progress in countless ways and can itself lead to employees feeling unappreciated. Since feeling appreciated is so critical to employee engagement, how can employers make sure they communicate their appreciation to employees?
Get a Baseline Measure of Employee Engagement
First, you need to find out how engaged your employees are already. Three ways you can do this are with surveys, polls, and one-on-one conversations with a list of relevant questions or topics to discuss. Hopefully, your company does not have to do many exit interviews, but they too can be enlightening. Some companies conduct "stay" interviews where they ask long-time employees what has led them to remain with the organization.
Surveys and polls can be issued through employee engagement apps, though you need to be confident you will have high participation rates if you want to gather data that you can hang your hat on. Knowing where you are now in terms of employee engagement is crucial to defining what you want your next steps are to demonstrate how much you appreciate your team. Here are some of those potential next steps.
Let Your App Help You Optimize Scheduling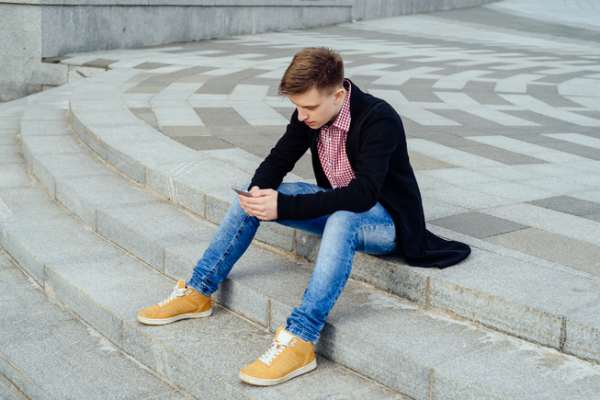 One excellent means of demonstrating to your employees how much they matter is to give them a say in their scheduling if possible. In some cases, you can do this through an employee engagement app. Many organizations are able to use apps to allow employees to request paid time off, to request permission to work remotely, or even to give input about their shift scheduling preferences.
Not every business can allow employee flexibility with scheduling, but many can. Those that do offer this option can increase employee loyalty while letting employees know that they matter enough that the company wants to accommodate their scheduling desires whenever possible.
Promote Opportunity with Your Employee Engagement App
The delivery of training and notification of in-house advancement opportunities are two uses of employee engagement apps that are sure to get your team's attention. Many types of training can be delivered via app, and when you can do this and tie completion of training to expanded opportunities, you engage employees better. What better incentive for an employee to learn to use a new piece of equipment or software package than to know it can further their advancement opportunities? People want to feel as if they have a measure of control over their future, and remaining informed about advancement and training opportunities is an excellent way of giving them this.
Employee Engagement Apps Do Not Have to Be All Business
One essential component of strong employee engagement is each employee's knowledge that they matter as a human to the organization. Nobody wants to feel like a nameless, faceless cog in a machine. Employee engagement apps can be used for lighter purposes, like monthly "drawings" for a prime parking space. Another fun possibility, which would be more practical on a departmental or team level, could be a "guess the baby" game where employees upload one of their baby pictures, and everyone guesses which picture belongs to which employee. The point is, engagement apps allow for playfulness, which can be used to strengthen employee engagement and loyalty.
Celebrate Non-Work Employee Milestones
Similarly, acknowledging employee milestones that take place outside the workplace further a feeling of cohesion and importance among employees. Apps can be ideal information vectors for congratulating an employee on running a 10K race, volunteering with a community service project, or marking ten years of service. Additionally, the feeling of being, for example, "the birthday boy" does not stop after elementary school is over. However businesslike your employee engagement app is, there is always room to include an element of fun.
When you demonstrate appreciation for your employees, you can count on them being more engaged with their work. Studies show that companies with engaged workforces experience more success. Employees who are engaged with their work feel needed and appreciated, are able to stay informed of training and advancement opportunities and go to work each day with the feeling that their presence makes a difference in their employer's success.
If you have ever considered creating an employee engagement app, there is no time like now. HubEngage is the employee engagement app development platform that makes it easy for organizations like yours to create powerful, customized apps that your employees will find useful and will enjoy every day. You can try the HubEngage app for free, so why not make 2018 the year you raise employee engagement and enjoy the benefits that follow?